For businesses in Allentown, web design that is outdated, misaligned, jumbled, or difficult to navigate speaks volumes about your company. It says you don't care about the browsing or shopping experience of your potential customers. This, in turn, makes it difficult for visitors to trust you. Whether that assessment is true or not is irrelevant in the eyes of your visitors. Your website must exhibit all of the qualities that make your business unique and trustworthy in a professional, cohesive manner. Without it, you may be losing business!
WebFX's Allentown website design services can help preserve your reputation and improve your website. As a leading name in Allentown web design, we can improve your outdated appearance, create a new look and feel, or provide SEO services to increase your visibility in search. By choosing us, you'll be improving your reputation and establishing an online presence that you can rely on.
Give us a call at 888-601-5359 or check out our web design plans for more information!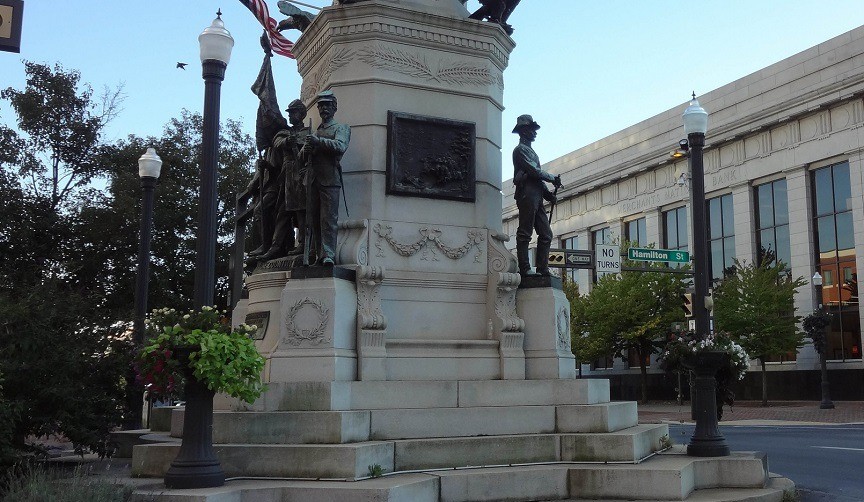 About Our Web Design Process
At WebFX, we don't provide our customers with cookie-cutter websites or buy premade "themes" to put on top of inexpensive content management systems. We know anybody can make a website and call it a day. But we're not anybody. We know it takes real work to get results—and that's why we're here. Time and time again, our website design and Internet marketing services have delivered real results for Allentown companies just like yours.
We start each website design project by meeting with the company to get an idea of their goals, needs, and values. We ask a lot of questions, and look for examples of web design that you like. From this, we produce rough sketches of your site that we'll refine and revise until you're happy with them. After that, we'll produce a functional mockup for you to sign off on. We won't develop anything until you're completely happy with it.
Ready to improve your online presence?
At WebFX, we know what it takes to build websites that get real results. Contact us today for a free quote!
We're More Than a Website Design Company
We offer way more than just web design in Allentown. After your new site is designed, that's when our experience as a leading SEO company will kick in. We'll optimize your new website to rank well for your desired terms and phrases, ensuring that your online presence is more than beautiful. After all, a website is meaningless if no one looks at it!
2.4 Billion
IN CLIENT REVENUE
6.3 Million
Leads for our Clients
4 Million
Client phone calls
Our digital
marketing campaigns
impact the metrics that matter most!
Learn More
We'll make sure that customers in the Allentown area—or worldwide, if you want—are able to easily find, browse, and use your new website. Our SEO services have helped many Allentown businesses rank highly on Google for the keywords most relevant to their businesses, and we can do the same for you.
Looking for more services? As a leading Internet marketing services provider located in central PA, WebFX can quickly and easily provide you with all the management and advice you need to get ahead online. Whether you need copywriting, social media management, or further search engine optimization or link building, we're able and willing to provide this for your Allentown business.
Our Focus is on Conversions
As we already said, a beautiful website is meaningless if no one looks at it. But even views mean nothing if no one takes action. That's why we focus on conversions, rather than visits—that is, when you talk to one of our web design experts, you'll hear the word "conversion" a lot. That's because we do everything we can, and explore every possible outlet, to get visitors on your site and taking action.
Our comprehensive line of Internet marketing services covers all possible opportunities the Internet offers. From strategically designed pay-per-click campaigns to buzz-worthy social media marketing, we have the experience and know-how to back award-winning web designs with strategies designed to get you in the forefront of your target audience's minds, driving conversions and pushing them to take action.
The Benefits of Working with WebFX
When you work with WebFX, you're working with the leading Allentown web design team and Internet marketing specialists. As our client, you get access to the brightest minds in the industry. Our team has a passion for what we do. For us, it's not a 9-5 job. It's what drives us. That's why staying on the forefront of the changing Internet landscape is easy for us.
You also get a dedicated project manager and the benefit our proprietary web design process. We've worked out all the kinks, ensuring clients like you spend the least amount of time possible in getting a website with the most possible impact.