How I Was (Maybe) Brainwashed at the Gap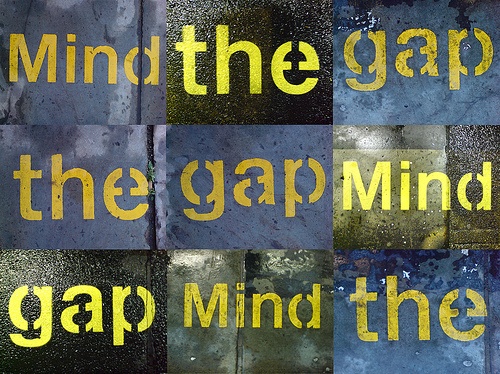 Kate and I were on the first leg of our shopping trip and we walked into the Gap to look for some jeans for me. I got a really nice pair of Gap 1969s for Christmas so we looked for more. I found three pairs my size, all different styles, and went to the counter to pay.
I handed over my jeans. The clerk noticed the size and picked up a pair laying next to her.
"These were a return and they're your size. Would you like them?" she asked.
I thought, "She's upselling me, just say no. You bought the jeans you want, get out of here without spending any more money."
"No, thanks," I said. "I'm all set."
Mission accomplished.
We walked around the mall for about another hour then got in the car to leave. As I strapped in my seatbelt I thought, "Man, I should have bought those jeans."
Wait, what?
It was flabbergasting. I couldn't shake the feeling – my mind kept reminding me that I should have bought those jeans. Plans to sneak back to Park City began forming in my head. I contemplated calling the store the next morning to ask them to hold them for me. These thoughts were completely irrational given my decision, yet they persisted.
I had already made the decision not to buy the jeans, but nevertheless I felt a need to get them.
Which makes me think that I was purposely made to feel that way.
Am I crazy? Has anything like this ever happened to you?