Inbounders is a series profiling people and companies who are accomplishing great things through inbound marketing. We'll chat about strategies, vision, tools, tips and more.
John Tibbs is a full-time singer/songwriter from Indianapolis, Indiana.
He has traveled the world playing music, gave away an album for free and recently launched a Kickstarter campaign to fund a new EP in the fall.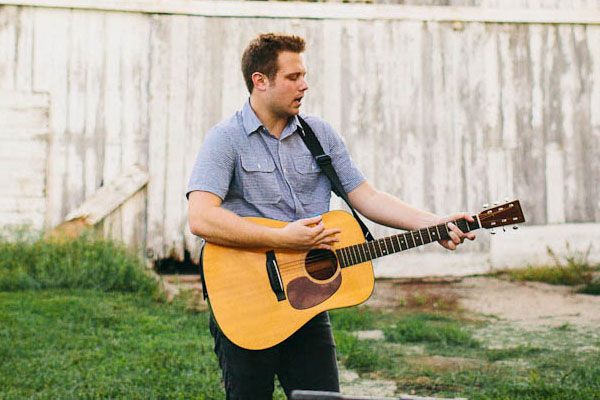 What made you want to give away an album online? It seems to be getting more and more popular for independent artists to release free music.
I believe in my music.
I believe that if you are in my target demographic, and I can make it accessible to you, you will like what you hear. Free music is the best means for marketing a brand in this industry. A lot of people get upset and they think that we are hurting artists.
I believe that's a false idea. It can only help create true fans. In fact, 90% of artists/bands money made this past year was on the road.
Quality recordings help get people in the seats. For today's artist, it only makes sense. Every song you record doesn't have to be free, but there has to be some give and take.
Create exclusivity for your hardcore fans. That's what I love about being independent … You can try anything out!
Free music was a gamble for me. Thank God it worked.
How did you go about publishing and marketing the album online?
I used Noisetrade to distribute the album.
It is so easy to use. It's even easier than iTunes. I selected them because that's where the traffic is.
They've given away over 1 million albums.
We did a lot of promotion through email. I handle all my email lists through MailChimp. Again, another user-friendly service that is invaluable to me.
I have roughly 100,000 people I'm connected to on Twitter and Facebook, but my e-mail carries more engagement and action then either of them.
This goes back to the free music. I'm able to keep building up my email list when people sign up to download my new songs. If I didn't exchange music for email, then I would have never had as many opportunities to engage with people via email.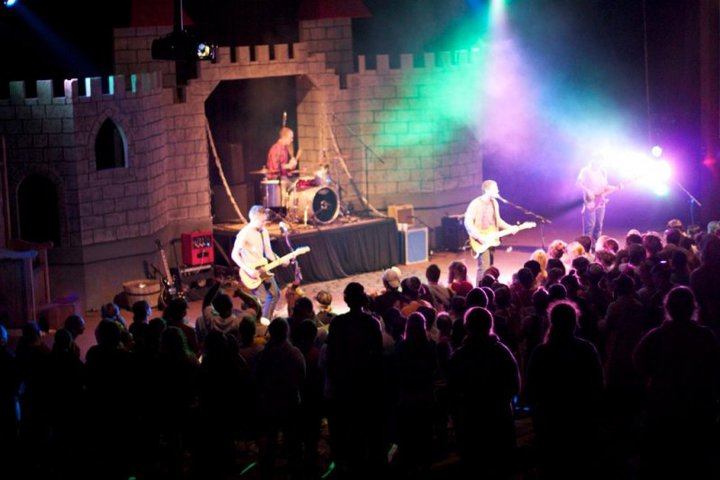 Did you target any other stores or platforms for distribution?
This EP is actually in every digital store for the sake of accessibility. Many people prefer to buy it on iTunes because of the compatibility between their mobile devices. I now have the physical CD for sale at my merch table on the road, too.
I use to have download cards that I would hand out, but I found that people would prefer to buy it at the table for a few bucks rather then go back to their house, find the card, and download it. I have an email sign up list at our table too, so I am still growing that means of communication. It's really great.
You are super active on the big social media channels (Twitter, Facebook, Instagram).
Do you have different strategies for marketing on each? Which has been the most effective?
Yeah, they're all different mediums and need to be treated differently.
Instagram is very 'behind the scenes' and private.
It has an intimate and exclusive vibe to it over the other outlets. It lets you see my view at a ball game and what shoes I run in. The term 'fan' is becoming extinct, while 'friend' is more valuable.
Instagram helps you create personal relationships with many people just by allowing people into your lives.
I love Twitter – it's fun. It allows you to share information in a very easy and real way. It also allows you to spread news, and fast!
I reach about 1 million people a month through Twitter alone. And it's free. Think about that.
Facebook is great for a couple reasons.
First off, everyone is there. I can reach both pre-teens and grandparents all with the same post. The other thing that Facebook does well is their advertisement system.
They've done a great job monetizing the company. For a couple hundred dollars, I have a guaranteed reach of my audience. That's apretty inexpensive way to reach 50,000 people.
It's a great means to advertise to the masses while still remaining targeted.
What is the toughest part about releasing music for free online?
I do this full-time. It's my job.
I'm not just looking to eat. I want to provide a quality living for my family while also growing this career and brand. The toughest thing is to get over yourself.
You invest your heart and sweat and money into something and give it away. That's a humbling place. You have to trust in other people, in God and in your craft.
Surprisingly, it's been about 7 months and I've recouped my expenses on the free EP via tips and digital sales. That's crazy. And again, it's rapidly grown my career.
I released a single and sent out an email and it got on the top 50 Christian/Gospel iTunes chart. That would not have been doable without free music. And the EP has really increased my bookings, which again, is how I eat.
Was there a particular moment when the power of inbound marketing and the web surprised you?
One time I tweeted saying I was looking to fill some dates in a certain area. I had 15 quality dates booked out of that one tweet! When that happened, I knew things were going to work out.