Just a few years ago, blogs, article pages and other non-promotional site content were seen as frivolous extras only created by overachieving marketers and business owners. In 2021, however, content is one of the most popular (and effective) forms of marketing.
Creating and publishing content is an inexpensive process thanks to the Internet, and can be done almost entirely for free if you take the time to write it yourself. That being said, the fact that it isn't a huge financial investment doesn't mean you should allow yourself to be careless.
Content marketing mistakes are common, but writing is only effective if you take the time to do it right, and unfortunately, many beginners make mistakes that are easily avoidable.
Here are a few common content marketing mistakes that can get in the way of your strategy's success, and how you can avoid them.
1. Not having a specific audience in mind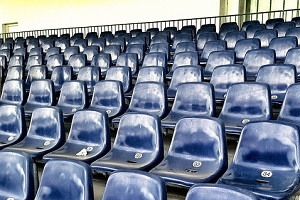 Possibly the most common content marketing mistake is not having a specific audience in mind for each piece of content. And while it may seem unnecessary to write for a narrow group (especially if you have a great topic idea), it's extremely important for reaching your content goals.
You could write the most research-intensive, well-thought-out blog post in the world, but it wouldn't do you any good if your potential customers didn't find it interesting. And while getting a bunch of positive feedback from strangers online might be a nice ego boost, it won't affect your bottom line unless those strangers are interested in becoming customers.
That's why I recommend creating marketing personas.
If you have specific people in mind while you write, you can make a conscious effort to tailor your content and language to those people. And if you've taken the time to craft accurate personas, that means you'll be writing directly to the people who are likely to convert.
2. Not having a unique angle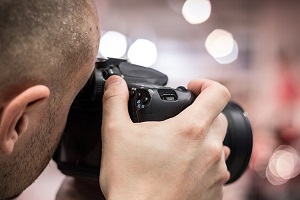 Many new content marketers believe that writing about topics that have already been written about successfully is a good idea. And to a certain extent, that's true.
If certain keywords and topics receive high search volume, there's something to be said for using them as content ideas. However, if hundreds of other sites have already written about them (especially high authority ones), your chances of outranking them are slim.
In order to capitalize on popular topics, you need to find a unique angle.
Many times, that angle will become clear as a result of your audience. So if you see a particularly interesting topic making the rounds on popular industry blogs, resist the urge to just parrot what everyone else has already said. Instead, ask yourself, "how is this relevant to my audience?" and tailor the content accordingly.
3. Writing about extremely broad topics
Many marketers make the common mistake of believing that writing about extremely broad topics is a great way to attract an extremely broad audience. However, choosing comprehensive topics really only reduces the chances that you'll be able to provide the answers your readers are looking for.
When it comes down to it, it's better to provide a detailed explanation of one thing than a vague overview of one hundred things. After all, most Internet users don't perform searches for high-level overviews of many tasks – they want straightforward solutions to their problems.
That's why on this blog, you won't find posts with broad titles like "What You Should Know About Social Media," – you'll find specific, in-depth posts, like "How B2B Companies Can Use Facebook for Marketing."
In addition to being more useful to your readers, choosing specific topics will also make it much less likely that you'll run out of ideas. And as an added bonus, it gives you the opportunity to write pages for a variety of keywords, all of which have a chance of ranking independently of one another in search engines.
4. Being overly promotional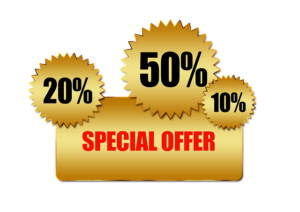 To sum up this entire section: Your blog posts/articles/infographics/guides/etc should not be glorified sales pitches. They should be informative, interesting pieces of content that provide value to your audience.
Unfortunately, marketers who are just getting started with content often do not realize this. And to be fair, writing content that is not explicitly designed to sell is a relatively new concept.
But today's readers are already used to being able to find the information they want without having to sift through promotional material, and marketers who are not willing to adapt to that will ultimately be unsuccessful.
With content marketing, genuinely helping readers should be your number one priority. And while there's something to be said for a well-placed call to action, the goal is to build trust – not to sell.
5. Not promoting
Although this may initially look contradictory to my last point, it has nothing to do with putting promotional copy in your content. Instead, "promoting" refers to sharing what you create with your readers.
After putting hours of effort into content creation, it's safe to assume that you want people to actually read it. But unless you are publishing to a blog or site that is already well-established and sees tons of traffic on a daily basis, chances are slim that anyone will see your content unless you promote it.
The promotion you do will depend on your content goals, but it's generally a good idea to share your content to all of your social platforms, then plan to share it multiple times in the future on Twitter.
You may also choose to do outreach if you think that something you create has the potential to appeal to other bloggers and site owners.
6. Not having measurable goals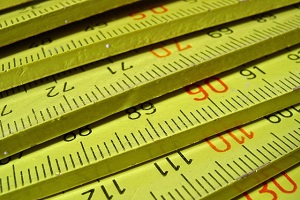 Finally, you need to remember that you aren't writing and creating just for the sake of writing and creating. Your content marketing needs to fit with the rest of your strategy and should further your business goals.
If you haven't done so yet, take the time to establish what your content marketing goals are. Make these goals specific and measurable, then figure out how, exactly, you plan to create content that will help you meet those goals.
After a few months of creating and promoting content based on your strategy, assess whether or not you are meeting those goals.
If so, that's great! You're one of the lucky few who managed to create a successful strategy right off the bat. And if not, that's okay, too.
See which content worked, as well as which content didn't, and revise your strategy accordingly. Repeat this process every few months, and eventually, you'll be on your way to generating traffic and leads with your content.
Have you made any of these common content marketing mistakes in your efforts? Have you noticed any other common beginner errors?
Let me know in the comments below!
WebFX Careers
Join our mission to provide industry-leading digital marketing services to businesses around the globe - all while building your personal knowledge and growing as an individual.