Count Down to 2012: Top 10 Internet Marketing Highlights for 2011
While the Royal Wedding was excitingly romantic and the Occupy Movement was, well, less than moving, these happenings did not earn spots in the Top 10 Internet Marketing Happenings in 2011.  The ten things that did rock the internet marketing world this year, starting with number 10 are…
10. Going Mobile
From Androids to iPhones and tablets to eReaders, the availability of "smart" devices is increasing almost daily.  With more hand-held and portable options, mobile searching in 2011 is way up! The downfall to this increase is the negative reflection you may see in your analytics' bounce rate given that many websites have yet to accommodate to the mobile trend with a mobile website design.
9. Plus One it
Though it's incredibly difficult to compete with the social giant that is Facebook, Google is giving it a pretty good stab with the Google+ network. In 2011, Google+ went from invite-only mode to public, and now boasts over 62 million members.  With social signals becoming an increasingly important ranking factor, the 2011 addition of a search engine powered social network without-a-doubt makes the list.
Image provided by Bruce Clay, Inc.
8. Facebook Timeline
We love to hate it but it happens anyway – Facebook rolled out yet another major change to its design and function in 2011.   New partnerships with other online media organizations and an increase of sharing vocabulary that goes beyond the traditional "Like", makes this new version of Facebook even more valuable to the social media marketing world.
7. The Not-So-Cute-And-Cuddly Panda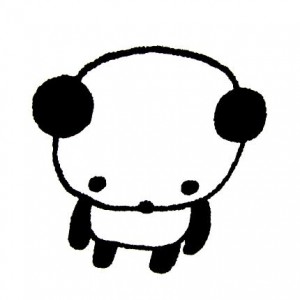 How could the Google update that seemed to last all year long not make the Top 10 Internet Industry list? The Panda update impacted nearly 35% of search queries this year and made it quite evident that Google plans to enforce the notion that "content is King". While it is almost certain history will continue to repeat itself with 500 or so Google algorithm changes in the New Year, the bizarre impact of Panda that plummeted rankings of sites like today.com will not be soon forgotten.
Image provided by Michelle Grimord Egger
6. Keep it Fresh
Just after the dreaded Panda update, the Freshness update comes in at number six. This change spurred on an increase in blogging and social outreach that constantly attempted to add current, relevant information to websites in an attempt to grab those "fresh" ranking spots. The 2011 Freshness Update could be a double edged sword: while qualified current posts may be rewarded with higher rankings, over-shared and under-qualified content won't be so lucky.
5. End of an Apple Era
October 5, 2011, the world was robbed of a truly unique mind. Steve Jobs forever left his mark on not only the music industry, but in the Internet sphere as well. With such Apple creations as the iPhone family and the birth of the iPad, Jobs pioneered a competitive market focused on innovation, spawning others into the creation of competing smartphones and tablets. As this post is being written on an iPad, my preference and appreciation of Mr. Jobs' brilliance is quite tangible and deserving of the Top 10 list.

Image provided by David Gomez-Rosado
4. Analytics, analytics, analytics
Another Google change makes the list, no surprise. The global search engine recently introduced "Real Time" analytics as well as a Visitor Flow filter letting SEOs drill deep down into traffic sources finding more, powerful information. Of course, with great power and information comes great responsibility – "Real Time" data shows the impact of online efforts more or less instantly which could easily tempt those with a weaker constitution to overdo it, especially in the social sphere.
3. "Bloggers Beware"
As if losing a $2.5 million libel suit wasn't enough, Crystal Cox, an investigative blogger, lost the journalistic right to Shield Law. Big deal? Yeah big deal! In denying >Crystal Cox the right to withhold the identity of her confidential source of information, Judge Marco Hernandez began drawing a deeper line between online publication and offline publication. This could be the beginning of a slippery slope where online journalists continue losing the rights guaranteed to print media journalists.  Are bloggers journalists that should be protected as such? 2011 suggests not.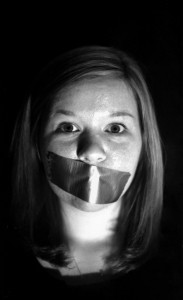 Internet Blacklist Legislation, SOPA, H.R. 3261…call it what you want, it is censorship. In an attempt to protect the capitalist ideas of our country by working to prevent online piracy, the bill potentially gives private companies and the government an amount of power to block or remove "questionable" content that is borderline unconstitutional. This legislation will force every person to reconsider what he or she posts online and have us typing on eggshells!
Image provided by Katie Tegtmeyer
1. SEO's Living Nightmare
From bad to worse, the biggest 2011 change for the Internet industry is the introduction of secure Google searching and the disappearance of up to 20% of search data…"[not provided]". While searchers logged in to Gmail or Google+ can enjoy the options of blocking or sharing sites with the +1 feature, SEO practitioners are not so lucky. Now instead of seeing completely useful analytics for the actual keywords leading traffic to a site, the troublesome "[not provided]" pops up at the top of the list. Getting creative with segments and filters can still give back some insights into the mysterious data, but until you see how keywords are performing in AdWords, your guess is as good as mine!
There you have it, the Internet's Top Hits of 2011. Whether you agree or disagree (and please, let me know!), here's hoping to positive changes in 2012 that will far outweigh the negative ones. Happy New Year!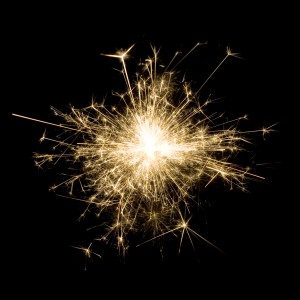 Image provided by SpaPax