Inbounders: Locket – Startup Company
Inbounders is a series profiling people and companies who are accomplishing great things through inbound marketing. We'll chat about strategies, vision, tools, tips and more. Locket is a new startup company based in New York City that is focusing on giving you money for looking at ads on one of the most under monetized areas in the world. Your smartphone lock screen.
That's right, each time you go to unlock your Android screen, an attractive ad will greet you. You receive a penny for each new ad you see, and have the option of cashing the money into your PayPal account, receiving gift cards, or donating the money to charity! Last week, we interviewed the CEO, Yunha Kim, about the new app.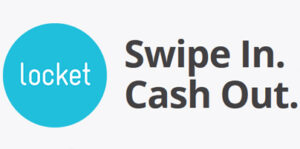 Where did such a good idea such as Locket come from?
I was working at Jefferies investment banking group, and I worked more than 100 hours per week.
My only outlet past that actually was my mobile phone, my android. And I was looking for a startup idea, and this came up to me as striking, which was that I was looking at my lock screen more than 100 times per day and yet the lock screen was a picture of a daisy that just comes with the Samsung galaxy. I was wondering what would be the best way to utilize this, one of the most valuable advertising platforms ever.
Why don't we cycle through some ads that users want to see and we give users some rewards for renting out their lock screen? And this is how the idea came up!
I contacted my college buddy and another friend who was working at an advertising company to start this startup company. So I actually then put in my two weeks notice and quit right away.
We thought that someone else was going to do it and it was all about the timing. We started fairly quickly in March and then in April we got funded by Great Oaks Venture Capital. Ever since then we have been heads down on our product and trying to roll out our beta which we were able to do 10 days ago in July (7/19/2013).
I think Locket is the worst employer ever because we work around the clock.
5 of us actually live in a 2 bedroom apartment working around 20 hours per day. There is no commute and everybody is available so when something comes up, all you have to do is wake somebody up!
Locket is an extremely unique idea and depends on many different aspects. Explain the different kinds of market research that went behind the development of Locket.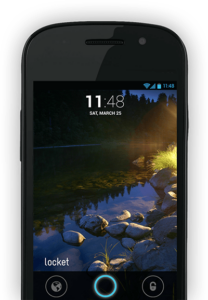 When I was trying to decide whether I should quit my job to do this I needed to figure out the market size, opportunities, and some of the competitors:
In terms of market size and opportunities, people check their phones 150 times per day.
If you multiply that by the number of mobile users out there which is 71 million, that is 10.7 billion views on your lock screen that nobody is monetizing right now. So we thought there was a huge market there. Mobile advertising is growing and there isn't a competitor just yet.
You've earned lots of mentions on popular sites around the web (Verge, TechCrunch, PC Mag, etc).
How did you generate this type of online publicity?
So we were quite lucky. We were in talks with a reporter from Techcrunch who wrote a fabulous article on us and 2 hours before that we didn't even know it would be written. Ever since she wrote it the article spread around and that's how we got a lot of attention.
Within a day we got over 200 mentions and we got 25,000 users within two days of launch. We didn't do any kind of marketing but that techcrunch article really helped us in terms of getting the word out. That really helped us get a lot of inbound inquiries from agencies, brands, and not to mention users.
We are really lucky and really greatful to that techcrunch reporter who wrote a pretty interesting story about us.
What's the hardest part of marketing a brand new startup online?
Which channels have provided the most return?
For now, we are not focused on marketing as much. Our monthly goal initially for getting users was 10,000 users. We were setting up some milestones where if we reached 10,000 users within a month we would go to the beach and have a party.
We were able to do that within a couple hours of launch.
So right now our focus is making sure we are able to scale, get some of these features polished and do a lot of a/b testing to see what are some of the features users like and dislike. Then that's when we will want to do more marketing and get more userbase.
Locket gained over 25,000 users within two days of launching. What level of app marketing went into seeing this much rapid growth?
We just hit the launch button, and then for the next 30 minutes or so we didn't have as many users.
But then after the techcrunch article came out, we were getting over thousands and thousands of users because people were just checking it out. That helped us rank in second on Google play store for free lifestyle apps. That also generated more users as people were able to find us do to our rankings.
There were huge waves there that we were able to ride on to be able to participate on a another level.
Locket is extremely active on Twitter. What role does social media have within your company?
We didn't have a backup plan for social media, we were not ready for it. We started getting tweets, messages on facebook, and emails so our designer turned into our social media person to reply to everything.
Eventually everyone on the team became customer service reps and we were pulling all nighters trying to respond to all of them, realizing that it was not possible. So I called up my VC firm and asked them for help. We wanted to make sure that these voices get heard, and the managing partner quickly sent over 3 interns the next day to help us out.
They help us out on emails, our designer is still working on social media. She's great she is our social media person on top of our designer. That's how we are managing it right now.
As any company has experienced difficult times, they are inevitable.
What was your biggest struggle pre-launch? Post-launch?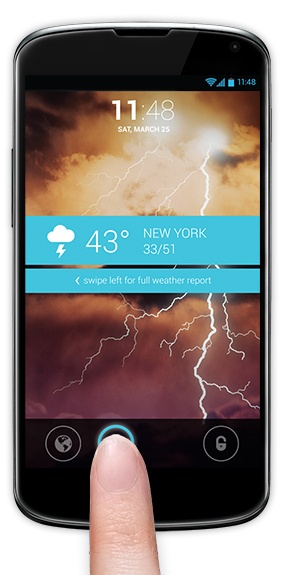 The biggest struggle pre-launch was anticipating and figuring out how users would react to our product. We thought that our demographic would be more skewed to younger demographics.
And it is not. We thought the gender breakdown would be 50:50 and yet again, it isn't. Actually, more males are using our app.
With limited resources, it's difficult to do a full blown research to anticipate the feedback and reception from users
Post launch, the biggest challenge is finding the right advertisers that our users would like to see on their lock screen. Oftentimes, the process of bringing them on board takes a while and we want to be more nimble and quick.
Where do you hope to see Locket 5 years from now?
We want to be the leader in "First Glance Advertising." We want to be a part of consumers' life, introducing innovative ways in which ads can benefit consumers, and ways in which brands can speak to consumers. The most important thing is that although right now we are probably one of the worst employers of the year (with crazy hours and cheap lunches!) we want Locket to be a team of talented and passionate people who want to make the next big thing.
In the end, business model is not as important as the people, the culture and the passion. We are always in the lookout for more talent.
WebFX is a full-service marketing agency with 1000+ client reviews and a 4.9-star rating on Clutch! Find out how our expert team and revenue-accelerating tech can drive results for you! Learn more
Try our free Marketing Calculator
Craft a tailored online marketing strategy! Utilize our free Internet marketing calculator for a custom plan based on your location, reach, timeframe, and budget.
Plan Your Marketing Budget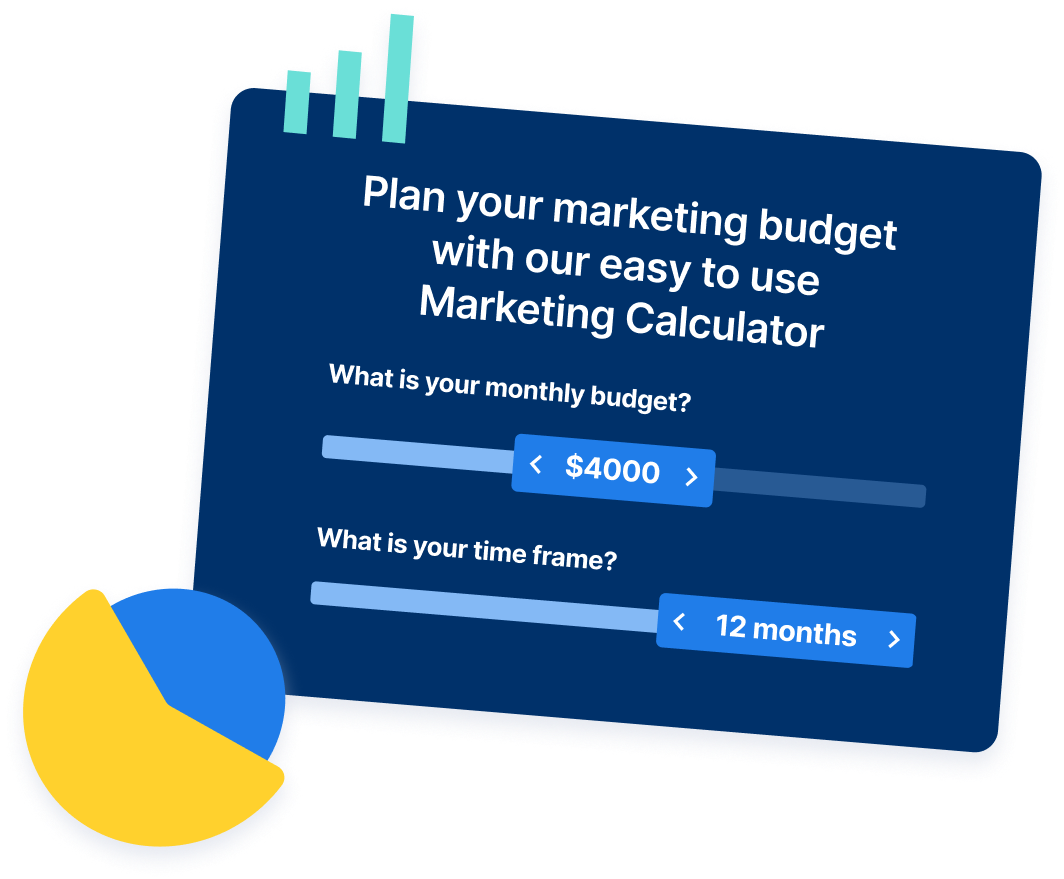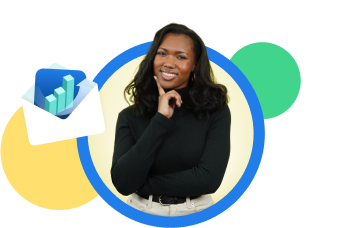 Looking for More?
Get expert ideas, industry updates, case studies, and more straight to your inbox to help you level up and get ahead.
"*" indicates required fields
Try our free Marketing Calculator
Craft a tailored online marketing strategy! Utilize our free Internet marketing calculator for a custom plan based on your location, reach, timeframe, and budget.
Plan Your Marketing Budget