The Growing Storm of eCommerce Holiday Shopping
Every single year, businesses online optimize, test, build, create, promote, market, increase, [insert additional eCommerce buzzwords here] and sell up until a certain point. A very important season comes about that sends every single person through a spending frenzy. The Holiday season.
This is the point every eCommerce store has been waiting for. They have spent the entire year building up to this moment, improving their online stores and fighting competitors along the way. On one single day, it all starts and everything gets crazy.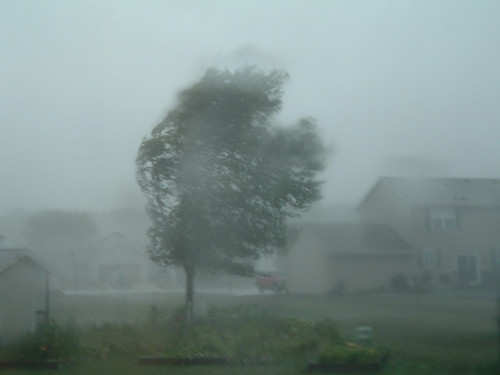 WebFX currently controls about 1500 different Google analytics profiles, which contains a significant amount of eCommerce stores and businesses. By analyzing these 1500 profiles, we were able to really discover the trends that occur during these mad months of November and December and beyond. By discovering these patterns from online statistics, we can get a grasp on how the regular holiday shopper tackles their wish lists and provide incredible insight to other eCommerce stores.
Here is what we found:
The Build up
Just before the holiday season, there tends to be a lot of hype. The stores start displaying decorations for Thanksgiving and Christmas. Everyone starts talking and gets excited.
The snowball has started to roll and it is beginning to build a lot of hype. Based on our data, it appears as if visitors are beginning to start shopping online months before the actual holiday season. Visitors are starting to increase searches around late September into October as if they are scouting out what they are going to purchase before the holiday sales even appear.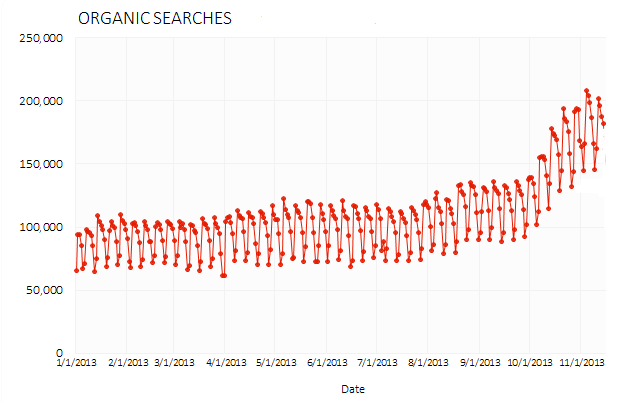 Hype is beginning to gather, but no one quite understands what is going on. Shoppers are coming out of the woodwork and appearing in various places. They don't buy… but they are out there.
Something is coming.
The Calm before the Storm – Thanksgiving Day
One very important holiday tradition every year is certainly Thanksgiving Day. Everyone eats and everyone watches football, or so it seems. This day is one of the lowest points in the entire year for almost every single statistic.
Visits are down, organic search traffic is low, and transactions are minimal.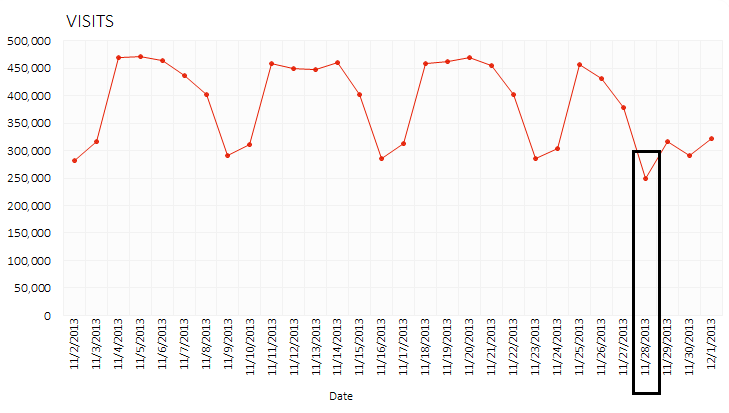 As far as website traffic goes, usually certain days of the week are similar from week to week. You can see from the graph above how this traffic forms a pattern.
However, when Thanksgiving 2013 is shown compared to the previous week, major differences are visible.

Visits are down 45% and transactions are down over 50%! Not many people are shopping online on this day.
But in time, in fact, a few days' time, this will all change. Where is everybody that was searching around just a month before? It's eerily calm…
Dark Clouds Overhead – Black Friday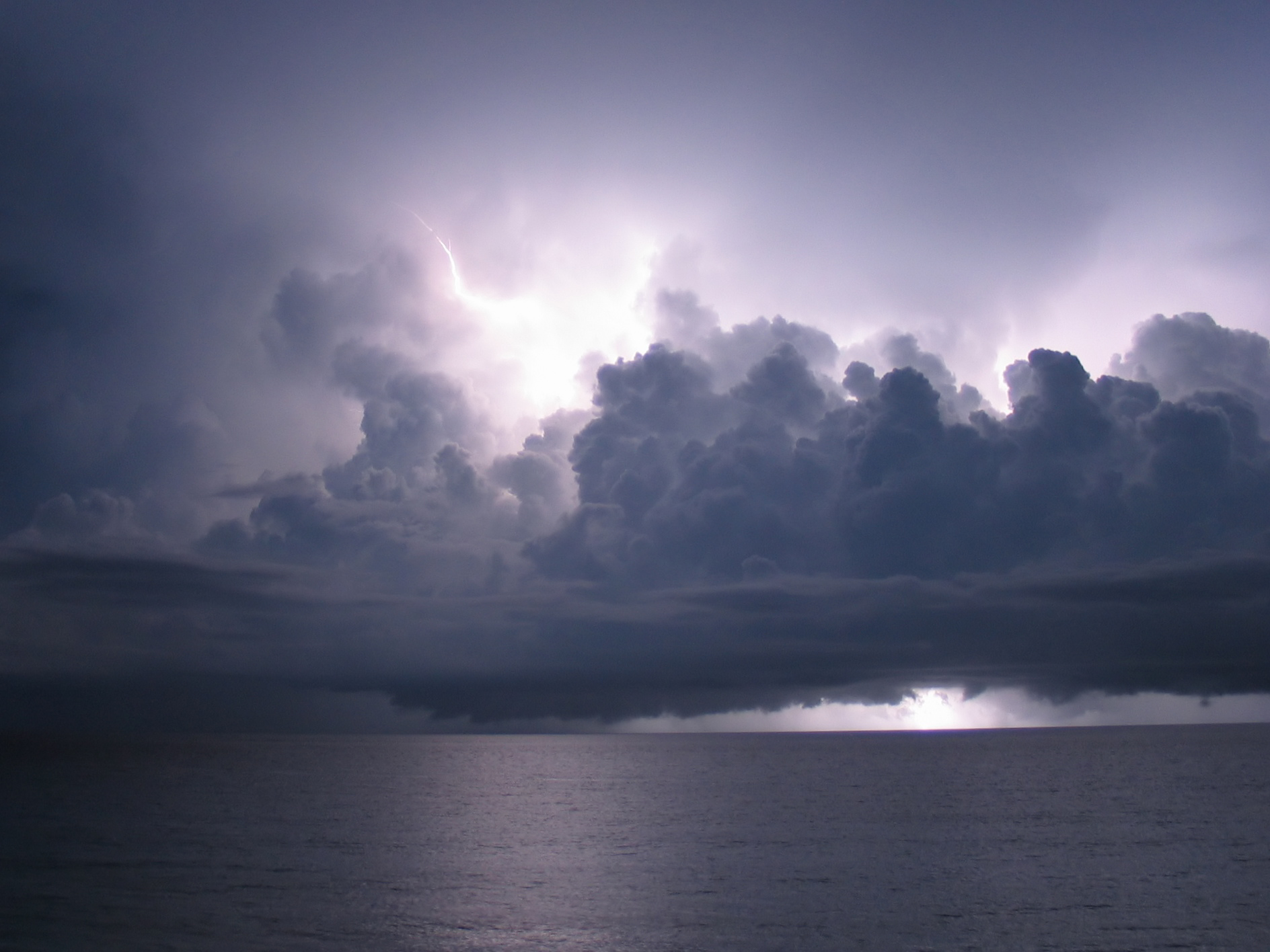 There seems to be an impending doom that is about to occur when you zoom in on Thanksgiving week.
Black Friday is obviously a day/night that is crazy for brick and mortar businesses and our statistics seem to reflect that tradition. Everyone is out and about pushing each other around to get the best deals in the aisles. This year saw an increase in the practice of showrooming – looking through stores while shopping online on mobile devices.
However, our stats from black Friday seem to show that no one had time for that either. The data shows everything is up a considerable amount compared to Thanksgiving Day. However, business isn't exactly booming and this doesn't accurately display the Black Friday spirit that everyone is currently in… yet.

Mass confusion and building pressures are evident from Black Friday shoppers. Small, local storms have been reported, but the stores are closing and the shoppers are getting tired. What the ecommerce stores didn't realize was that something bigger was about to happen.
Something was building up and about to explode. Shopping online is about to go to a whole new level.
Cyber Monday – The eCommerce Typhoon
Shoppers had a day or two to rest. They've gathered their purchases from Black Friday and taken inventory.
However, they know they are not done quite yet. Cyber Monday comes around and it is time to start all over again except now in the comfort of their own homes. It's time for round two of holiday shopping.
A sudden gust of wind picks up and what seems to be a typhoon of internet shoppers appears. They burst through the virtual doors of eCommerce stores and fill their shopping carts. Clicking buy now is no problem for this crowd.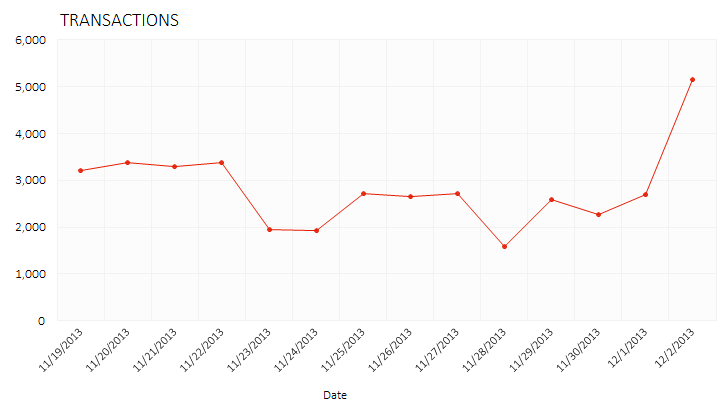 The storm has hit and the shoppers have certainly made an impact! Transactions have more than doubled and eCommerce stores are receiving a flood of traffic that was considerably absent from the previous week. Business is booming.
Compared to Thanksgiving Day, traffic has increased by 95% and transactions have increased by a whopping 226%. This is what eCommerce stores have been waiting for and it certainly is paying off.

The data presents an interesting scenario.
All of those people looking around online in the previous months appear to be back, but now they are filling their online shopping carts and ordering items. Compared to the same day a week earlier, traffic hasn't increased very much. But all those individuals who were shopping around earlier are actually purchasing on this day.

The eCommerce Storm Continues
The storm slows up only to push back here and there as shoppers continue to do some last minute Christmas shopping. The frantic shoppers who are purchasing just in time up until December 26th is clearly displayed with higher transaction values. Last minute shoppers are obviously a great target market to reach out to as they appear to be spending a lot more money per transaction.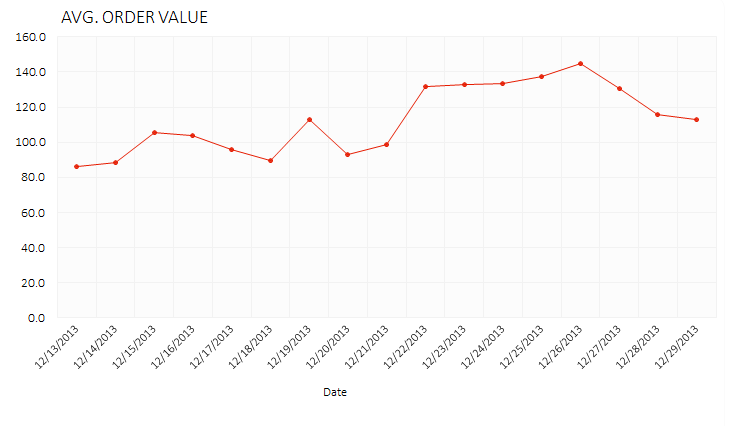 Sales will continue to fluctuate throughout the holiday season as well as New Year's. But this storm from holiday shoppers has left a path for eCommerce websites to follow.
Conversion Rates
One thing that we really wanted to figure out was whether online Thanksgiving Day and Black Friday shoppers were converting any better than regular days and Cyber Monday.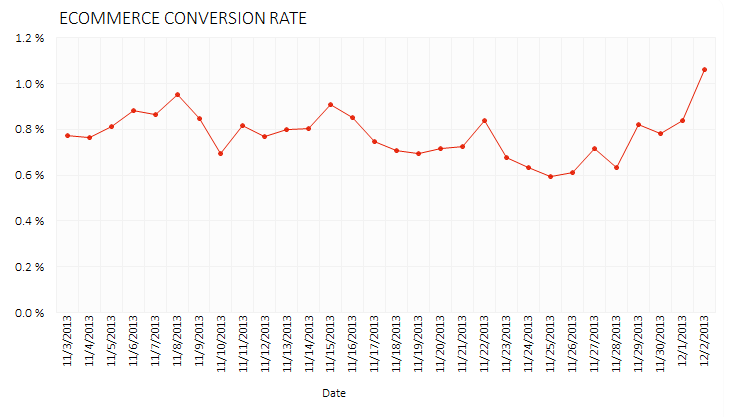 2013 Holiday Season average conversion rate = .8525% Thanksgiving Day conversion rate = .6343% (25.59% decrease from average) Black Friday conversion rate = .8191% (29.12% increase from Thanksgiving Day) Cyber Monday conversion rate = 1.0633% conversion rate (67.62% increase from Thanksgiving Day and 29.81% increase from Black Friday) From the graph above, you can start to see the decline in conversion rates beginning the week of Thanksgiving. It is interesting to see that not only are visitors starting to decline, but their actual rate of purchasing has declined as well on Thanksgiving Day.
However, there seems to be a slight jump from Thanksgiving Thursday to Black Friday. Visitors online are actually converting on par to the rest of the holiday season on Black Friday. While there may not be many visitors at this time, they seem to be buying at regular rates.
Obviously, Cyber Monday takes over and conversion rates jump up a considerable amount measuring almost 25% above average.
The Aftermath
From here, these websites will only try to repeat and improve exactly what just happened. Analysis of how users interacted with the online stores is essential as competitors will only be stronger the following year.
Optimizing and making changes will happen as the stores learn about these shoppers' habits throughout this wild season and they will continue to do so until the next shopping season rolls around. Amazon, essentially the eCommerce weather station, has published their statistics throughout the past few holiday seasons. They too saw similar patterns in traffic/searches/sales on Cyber Monday.
In fact, Amazon had a record breaking 36.8 million orders on Cyber Monday 2013—equaling 426 items a second!
The Run Down
Overall, there are a few things to take away from this analysis:
Traffic is up several months before the holiday shopping season.
Some sites do particularly well online on Black Friday and Thanksgiving Day depending on their niche. However, the general consensus is that less people are purchasing online during Thanksgiving/Black Friday compared to Cyber Monday. Again this isn't necessarily bad since this is likely because of such a high-rate of in-store purchases.
Visitors are 25% more likely to buy something on Cyber Monday than on the average day during the Holiday Season.
While users' actions can be somewhat predictable, this storm of traffic, searches, and transactions will only increase as technology furthers to accommodate the consumer. The storm may be predictable, but the competition and the marketing channels will always change. Stay on top of your game and see what you can do to weather this storm every holiday season.
WebFX provides digital marketing solutions with expert marketers, designers, and developers to increase visibility, conversions, and revenue.

Learn more
Try our free Marketing Calculator
Craft a tailored online marketing strategy! Utilize our free Internet marketing calculator for a custom plan based on your location, reach, timeframe, and budget.
Plan Your Marketing Budget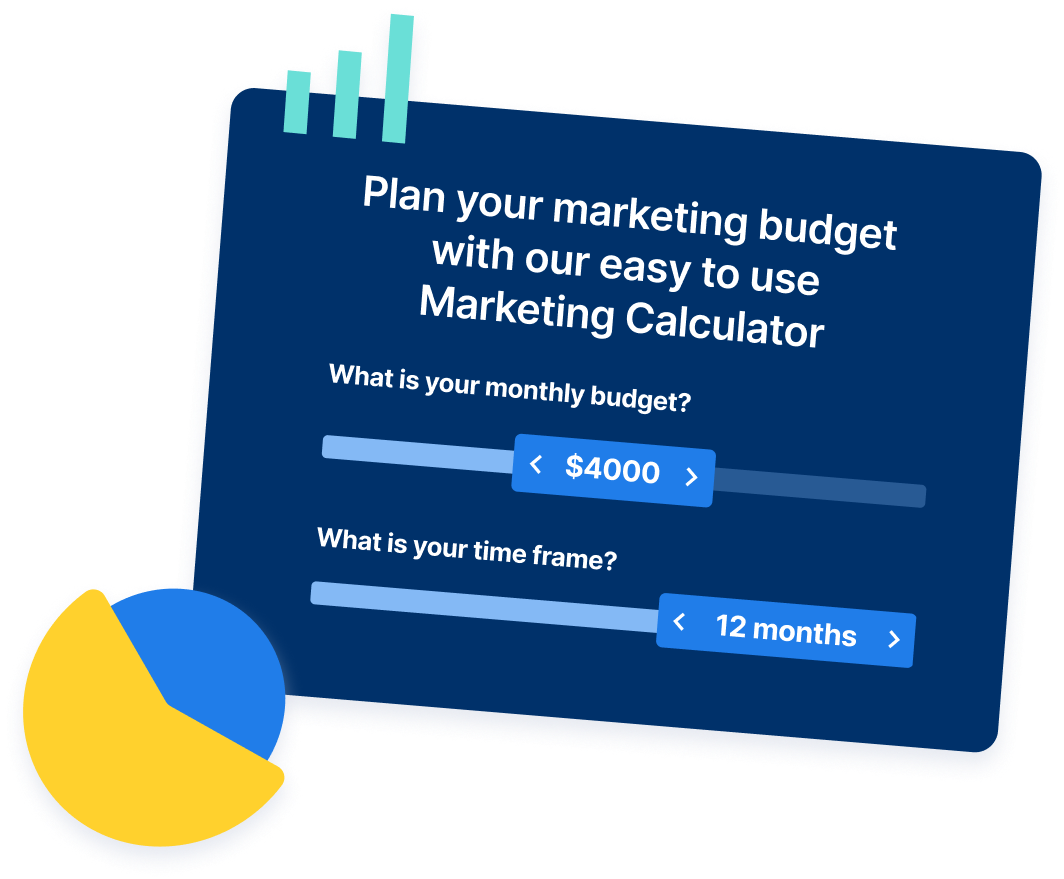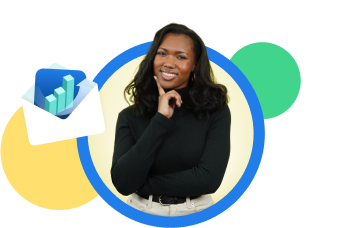 Looking for More?
Get expert ideas, industry updates, case studies, and more straight to your inbox to help you level up and get ahead.
"*" indicates required fields
Try our free Marketing Calculator
Craft a tailored online marketing strategy! Utilize our free Internet marketing calculator for a custom plan based on your location, reach, timeframe, and budget.
Plan Your Marketing Budget