Throw Michael Phelps a basketball and he might not walk away with a Gold Medal. However, ask him to go for a run or do some strength training and he'd likely succeed with ease. Just like an Olympian, Internet Marketers do not have to be specialists in every online area but we should know the fundamentals for each internet service.
The Running of the Torch
The one tradition in the Olympic Games that has stood the test of time, unchanged, is the running of the torch. Tracking the start of this symbol around the globe is essential to the kick off of the competition. In similar fashion, call tracking opens the doors to follow an internet campaign across various communication methods used by potential customers.
Fundamentals of Call Tracking: correct setup and knowing when/where to use it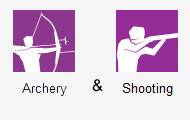 The key to both Shooting and Archery is successful aim on the target. When working online, it is always important to consider your target audience but this is extremely true for Pay-Per-Click marketing. Remembering to correctly hit that target group of consumers with correct keywords, negative keywords and ad copy will save your budget from being wasted on unqualified clicks.
Fundamentals of PPC: successful keyword research and organization will create a strong campaign


The one event that covers the most ground is undoubtedly Cycling. Immense amounts of power are exerted as cyclists traverse seemingly impossible distances. Successfully creating a mobile website can mirror these accomplishments. Mobile sites can be used on-the-go and can reach potential customers when and where a conventional computer cannot.
Fundamentals of Mobile Sites: design for a smaller screen with limited flash capabilities and always include a click-to-call number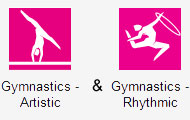 Both artistic and rhythmic Gymnastics are elegant to watch but require years and years of practice to develop Olympic-level strength, style and technique. On the flipside, in its very basic form, nearly everyone can partake in some form of Gymnastics – even if it's with a simple summersault. Similarly, everyone, and not just internet marketers, can practice email marketing. But, like the Olympic event, only study and practice of the communication art form will result in the most success.
Fundamentals of Email Marketing: create worthwhile content in an easy-to-digest design that subscribers will want to open


Not everyone agrees that the field of Equestrian events qualify as a sport. However, the event does require practice, precision and a dedication to details. In the online world, web design is undoubtedly this event's parallel. This is not exactly internet marketing but without an intriguing design for your website, every other practice is rendered useless. Style, show and organization bring home the Gold in both arenas.
Fundamentals of Web Design: organization through conventions with out-of-the-box design to stand out


The area of Athletics encompasses many different events but for the purpose of comparison, I'm mostly concerned with the Relay events. Needless to say, a team will not succeed in a Relay without intense cooperation, trust in one another and outreach to push each other further. For a website, the power of this type of connection comes from link building efforts. One person or one company can make an amazing site but without the validation of incoming links from others, the finish line will never be reached.
Fundamentals of Link Building: quality over quantity!


Now this sport just sounds like plain fun! Thinking of internet marketing, one of the most entertaining processes is definitely blogging (I'm certainly enjoying this one!) However, while any child can hop on a backyard trampoline, there's a world of difference between this play and the level of competition found in the Olympics. When it comes to blogging, anyone can throw down a story, recap the day's events or write an online paper, but creating a blog post worth sharing takes actual time and work.
Fundamentals of Blogging: create share-able content that serves a purpose to readers


While Athletic Relays require communication and connection, Synchronized Swimming is defined by these. Perfect timing, coordination with one another and music, and audience captivation are all necessary elements for this graceful event. Moving out of the pool and into the web, social media marketing requires many of the same elements. Each social channel and social message must work together to create a cohesive online company profile that current and future customers will want to engage with.
Fundamentals of Social Media: engage users with share-able content and always increase your online community


More commonly called Soccer in the USA, the Olympics sport of Football invokes an entire team focused on the same objective – the coveted, yet difficult gooooooooal. Every team of internet marketers is also collaboratively working toward generating online conversions. Conversion analysis is an essential aspect to any website as you want all your hard work pushing forward in the right direction; running aimless forward or taking your eye off the most profitable 'ball' is simply a waste of energy.
Fundamentals of Conversion Analysis: understand your industry and outline your KPIs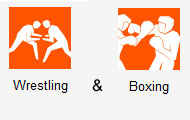 Naturally, no discussion of internet marketing is complete without a review of SEO or Search Engine Optimization. This is the most known online technique but not always the one carried out correctly. Looking at the Olympics, both Wrestling and Boxing can compare as they each require the perfect combination of form, stamina and strength. These events match competitors head-to-head until one no longer stands on top. SEO is an internet marketer's bread and butter when it comes to fighting for the top, golden rank.
Fundamentals of SEO: white hat techniques only and a focus on creating websites for users, not robots
With just a few more days until the London 2012 Olympic opening ceremonies, you have just enough time to get your online skills in shape for each event. The fundamentals added here are not the only ones, feel free to add your own suggestions and tips on internet marketing fundamentals. Have at it and start your path to becoming an Online Olympian!