Couch to 5K for the Internet Marketer – Get Your Website in Shape
Spring has begun, bikini season is right around the corner and everyone wants to be in shape… now. The thing is, big changes don't happen overnight – getting off your bum to successfully run a 5k won't happen from Friday to Saturday and neither will changing your website ranking from 100+ to 1. That's why I've created the analogous SEO guide to take your website from slouching on the couch to ranking high in the race of SERPs.
Make a Plan – Map your goals
The first step toward completing your 5k is making the conscious decision that you want to run one. You need to lay out your goals, your time frame and your workout style. In similar fashion, before you begin your search engine optimization efforts, you need to consider your KPIs (key performance indicators) and your time available for SEO. KPIs will help measure performance to see if your changes are bringing you closer to what you want to achieve. They are the internet marketing expert's version of a stop watch.
Walk to Jog – Keywords to rank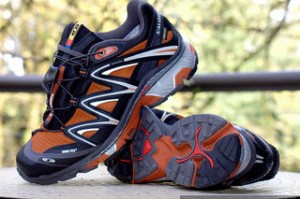 If you're truly jumping off the couch and aiming to run a 5K, the best way to warm up your leg muscles is to get some distance under your sneakers regardless of the pace – start with a walk. Online: warm up to your list of keywords by checking in to what you already rank for and what is already driving your traffic. How do you find these pre-existing terms?
Work out Equipment – Research tools
A major factor to success in any exercise program is keeping it diverse – challenge different muscles, entertain your mind, change it up. Try something other than running by adding a jump rope to burn more calories, strengthen your calves and ultimately become a lighter, swifter runner. For your website, try the many tools at your disposal not only for keyword research, but also to see what could be improved on your site:
Google Analytics
Adwords Keyword Tool
SEMRush.com
OpenSiteExplorer.com
Google & Bing Webmaster Tools
Ready to Jog – Start utilizing keywords
For your next workout, your muscles are warm and used to the idea of distance, so start jogging. Alternate between brisk walks and jogging maintaining a 3:2 ratio – for example, walk 90 seconds then jog for 60. When it comes to your website, don't run head first into covering your site with keywords – start implementing them in small ways. Begin with your title and meta tags. Rewrite them to include appropriate keywords for each page and stronger calls to action, all the while keeping your searcher in mind.
Nutritional Lifestyle – Maintain solid internal structure
Couple your workout efforts with nutritional eating habits that will let you continuously push harder. Cut down on fats, give your muscles the carbs they crave and don't overeat. Taking care of your internal structure will help you achieve your outward goals. The same is true when it comes to search engine optimization. Ensure your website's navigation is straightforward for users so they find what they want in no more than 3 clicks. Show search engines what pages are relevant for important topics with a healthy internal linking structure.
Time Drills – Increase crawl speed
Once you've started introducing jogging to your workouts, it's time to turn it up with time drills. Mark a distance, time your run and try to continuously improve on that time. When it comes to time drills on your site, search engine robots are the ones trying to cover more distance in less time. Do them a favor by removing the backup created by inline styles, excessive java scripts and similar extraneous coding. Take these off the page and into relevant linking CSS files or JS files.
Support System – Outreach
Several weeks into your workout program, it's not uncommon to feel bogged down or overwhelmed. Reach out to friends, join a running club or find a similar support system to help keep you going. Find parallel strength for your website by gaining an external link support system coming from relevant-topic sites. Outreach for guest blogging, connect to someone else in your industry or gain support from your distributors. Powerful, legitimate links hold immense clout in the eyes of search engines.
Rest & Repair – Dangling & Broken Links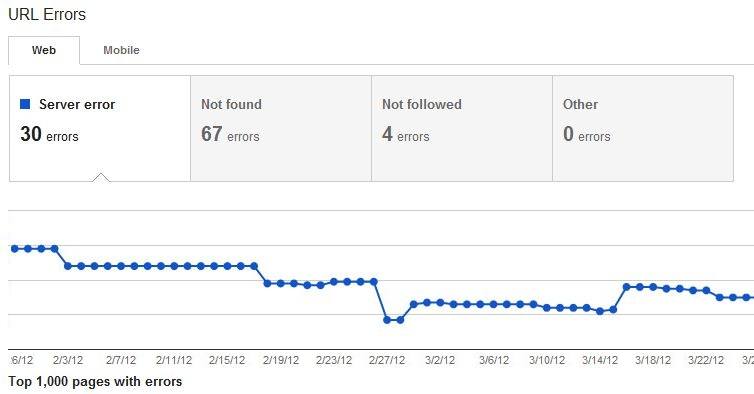 Taking time off to rest is just as important as time spent on your feet to gain strength. Ice injuries and alternate targeted muscle groups to give others a chance to recoup. Online: correct your broken links or write 301 redirects for any deleted pages. Additionally, "nofollow" dangling links so that your pages are not wasting link power to dead end items.
Map the Race – Sitemaps
As the race gets closer, the best way to prepare is by actually running the course before race day or mapping the same distance with similar terrain to practice on. Obvious navigation through your site for users and robots is just as important. Create a sitemap.html for human searchers and a sitemap.xml for robot searchers to ensure all your pages are indexed.
Practice, practice, practice – Dynamic & social content
A major factor in running success is to keep at it – don't stop with your workouts and don't slack off even after the race. Keep your muscles and body active. With your website, you want to keep your users engaged and your content fresh to encourage additional crawling of your site. Build an online community through the various social media sites available and connect these venues to your site.
Just like running to get in shape or to take on a distance challenge, optimizing your site is not a one day affair. Many website owners or clients will want their SEO experts to fast-track their results, just like many people will get the running bug and want to take on a marathon this weekend. Other than the above outlined sample program, the best advice I can is to simply accept the fact that ranking in search results is not a quick task. Realizing this will make your work more worthwhile as you stick it out till you see your domain listed in that prime number one spot. It's almost as satisfying as being the runner to break through the tape across the finish line.