Google Autocomplete is one of the most advanced predictors of search engine input in the world.
Autocomplete (sometimes called Autosuggest) is the Google function that shows the most commonly searched phrases based on your initial input in the Google search bar.
It looks like this: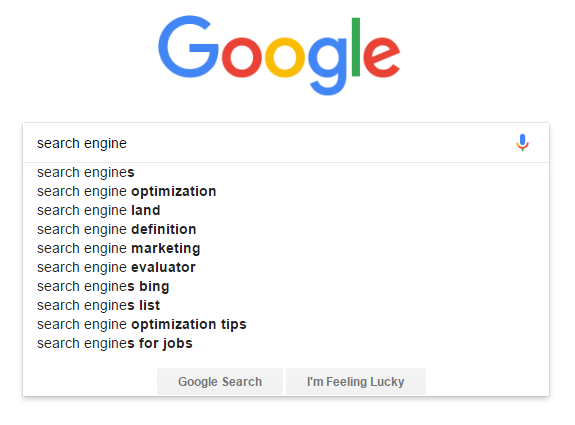 This mainly shows Google users the most popular searches for certain terms.
So in the example above, Google's telling us that when people start typing "search engine," they mostly follow it with "search engines," "search engine optimization," and "search engine land" — in that order.
That gave us at WebFX the idea to look into something we've always wanted to know — what do people want to know about each state in the US?
With Google Autocomplete at the ready, we got to work.
Keep in mind: Google's search results and Autocomplete changes with the tides, so some of these may no longer be accurate by the time you read this.