Between 2000 and 2013, the average attention span of a human being dropped from 12 seconds to 8. According to the same study, a typical office worker checks his or her email around 30 times per hour, while KPCB's 2013 Internet trends report says that the average person checks their phone around 150 times per day.
Considering all these factors, why would it be any surprise that 17% of all pageviews on the Internet last 4 seconds or less? Competition for attention is fierce. The moment you think you have time to read a piece of content, research a topic, or do something as simple as shop online, distractions come up.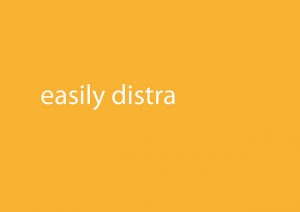 These distractions are what drive up your website's bounce rate, reduce the amount of time visitors spend on your website, and keep potential customers or leads from absorbing most — if not all — of the content you worked so hard to produce. Whether it's the need to get to work on a different task or an interruption that causes a visitor to say "I'll come back and finish this later," your blog posts, articles, and other pages are often never read to completion because our attention is so hard to earn in this busy, digital age.
So, most of your content is never getting read, and you may be missing out on leads because of it. How can you combat this problem? Here's a closer look at how much of your website visitors are actually reading, and a few ways you can fix the attention problem.