5 Ways To Upset Your Online Users In 2012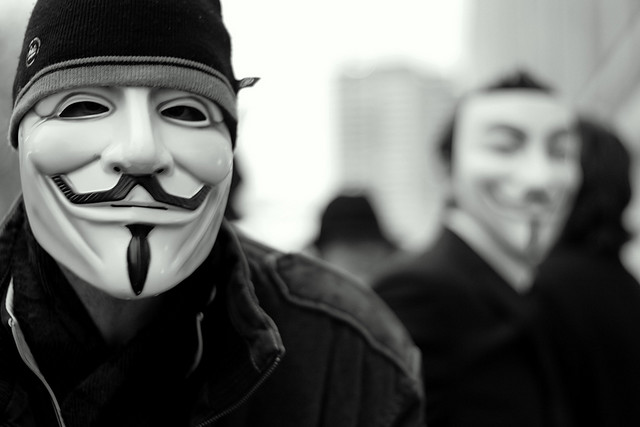 [photo by dee gee]
Most New Years resolutions are familiar ones: lose weight, eat healthy, read a few books, stop smoking, etc. These are all excellent goals for 2012, but perhaps you want to do something a little more sinister before the world comes to an end in December.
2011 brought us a bunch of a examples of how to make people angry, so much so that it is even being called the Year of the Troll. In the online world, there were plenty of examples of companies infamously trolling their own users and losing traffic, customers and money.
If your 2012 goals include upsetting your customers, making people angry and probably losing a ton of money, here are 5 easy ways to do it online:
1. Force them to connect with Facebook or Twitter
Logging in to a site or web service through a social network is handy for users of those networks, but not everybody has a Facebook and/or Twitter account. Others don't want to connect them with a site they've never used before. 2011 saw a large increase in sites using OAuth to connect with new users. Facebook's comments system also became prevalent on 3rd party sites.
I'm in the minority, but I don't have Facebook and I'm typically not comfortable connecting my Twitter account. Since I can't connect to Facebook, I can no longer comment on Techcrunch posts and lost all of my Spotify contacts. But at least I don't have to worry about Facebook's massive collection of data about me growing even  larger.
I wrote a post in the spring about the value of anonymity online and how connecting everything with Facebook — logins, comments, etc — would be a total disaster and ruin the equality of the web.
2. Hold data hostage
This is a big problem for freemium and subscription-based businesses. Flickr is the first example that comes to mind. I signed up for Flickr's Pro account at a very reasonable $25/year some time ago. I ended up not renewing the account, though, and Flickr responded by stealing away some of my photos. Free accounts are limited to 200 photo upload. I had uploaded around 225 while I was a Pro member and, after my membership expired, Flickr hid 25 of my photos and wouldn't let me access them until I either paid for a Pro account or deleted 25 of the other photos.
I'm sure this is all fair game under some user agreement that I admittedly never read, but this is a terrible practice. Those are my photos and holding them hostage has only encouraged me to never again pay a dime to them. Yahoo! needs to at least allow users with expiring Pro accounts a chance to download their pictures before hiding them away for good. Michael Arrington summed it up after encountering the same problem: they're my photos, Yahoo. Not yours.
3. Come out in support of SOPA
SOPA is downright scary. It will ruin the Internet and the vast majority of Internet power users are very much against it. If you support SOPA, that is one thing but to publicly come out and say that is a surefire way to make people angry.
GoDaddy wrote a letter to the House of Representatives commending their efforts in creating the bill. GoDaddy users were furious. Boycotts were created, Move Your Domain Day was born and some 80,000+ domains were moved off of their service.
Fair or unfair, Internet users are quick to judge and condemn when they are angry. Careful management of your brand and public messages is more important than ever. One slip up could anger your entire customer base.
4. Violate your own guidelines
One surefire way to upset your users is to establish an uneven playing field. A perfect example of this is Google violating their own guidelines by buying links for themselves. A controversial video marketing campaign by Google included some sponsored blog posts and paid links pointing back to Google Chrome. Search Engine Land's Danny Sullivan hit the nail on the head:
The head of Google's web spam team, Matt Cutts, has been quite vocal that sponsored posts shouldn't be a way for people to gain links in response for payment, that any links in such posts should use the nofollow attribute to prevent them from passing credit to Google's ranking algorithm.

And yet here, we see one of Google's sponsored post doing exactly that.
Kudos to Google who has remarkably penalized themselves after being outed, but the incident has confirmed to many search marketers that there is one standard for Google-owned properties and a separate one for everybody else.
5. Ignore mobile traffic
Perhaps the easiest way to frustrate your users in a hurry this year is to ignore mobile traffic and point them to your flash-based homepage that is inaccessible on a lot of mobile browsers. There's nothing quite like trying to find out a restaurant's hours or contact information for a business while traveling and being greeted with a website optimized for desktops only. Over 90 million people in the US alone own a smartphone. Pretending they don't exist is going to raise a few tempers along the way.