Email marketing is one of the most powerful ways to earn conversions for your business. With a potential return on investment (ROI) of 4400%, it is crucial that you put time and effort into making your emails interesting and engaging. Graphics Interchange Format (GIFs) are a great addition to your emails that will help garner interest in your content.
In this post, we'll provide you with seven tips to help you successfully use GIFs in your email marketing campaign. While you're here, you can also check out our list of email marketing tools to help your campaign run smoothly! Let's get started!
1. Test and preview your GIFs
If you're going to use GIFs in your email content, make sure they appear and work properly. You don't want to put a GIF in your email only to find out it doesn't work. Many companies make the mistake of copy and pasting GIFs into their emails.
When you do this, you run the risk of your GIF not appearing in the email. It's important that you embed your gifs into your email to ensure they appear and your audience can see them. When you input a GIF into your emails, test your emails to make sure your GIF is running properly and looks good in your email.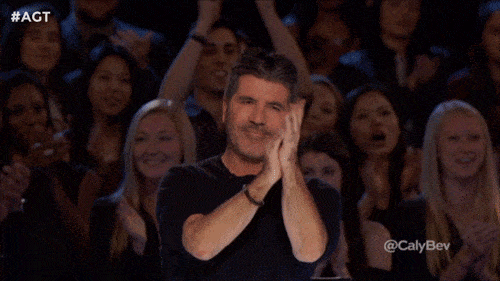 Source: https://giphy.com/gifs/americasgottalent-thumbs-up-agt-simon-cowell-3o72FcJmLzIdYJdmDe
2. Avoid using too many GIFs
GIFs add humor, fun, and interest to your emails. While it's great to add GIFs to your emails, it's also important that you don't overdo it. Too many GIFs will have a negative effect on your email's performance.
If you have too many GIFs in your email, it will look chaotic. Your audience won't know where to look first because they will see multiple moving images. It will make your email appear disorganized or too busy.
You can control this by setting a limit of one GIF per email. This will help your audience focus on your GIF. It is better to put more effort into one interesting and engaging GIF than to use a few less interesting GIFs in your email.
3. Choose GIFs that resonate with your audience
When you select GIFs for your emails, it's important that you don't just pick any GIF. You need to use GIFs that appeal to your audience. Your GIFs need to stay on brand and resonate with your audience.
Think about your audience when you choose your GIFs. Are there certain actors or actresses they know well? What jokes or trending memes are popular with your audience?
Your audience will help you determine the right GIFs for your campaign. If you use a GIF of a person your audience doesn't know, it won't resonate with them as well as a GIF they can identify. So, use GIFs with people or objects they recognize.
When your audience isn't familiar with your GIF, it can become ineffective. GIFs are such a great tool to enhance your campaign. Whether it's a GIF of a person, an object, or a moving design, you need to stay on brand with your GIFs.
4. Keep your GIFs short
GIFs vary in length. Some GIFs are only seconds long, while others are 30 seconds long. When you use GIFs in your email marketing campaign, it is important that you keep your GIFs short.
Your audience doesn't want to sit and stare at a GIF for 30 seconds. GIFs are great for holding your audience's attention, but they will only pay attention for so long. If your audience must sit and watch the GIF for 30 seconds, they will lose interest in your email.
GIFs need to be short and sweet. They should only be a few seconds long to get the point across. When a GIF is a few seconds, it catches your audience's attention and gets them to check out the rest of your email.
5. Make a statement with your GIFs
When you create your email content, everything you include should have a purpose. Whether it's to guide people to a sale or get them to check out certain products, every part of your email has a purpose and a goal. When you incorporate GIFs into your email, your GIF needs to serve a purpose.
It's important to think about what you want to convey with your GIF. Are you trying to impart humor into your email, convey an emotion, or direct your audience toward an action? When you want to incorporate a GIF into your email, you need to think first and foremost about its purpose.
If you don't have a purpose for the GIF you want to use, it may not be the right GIF for your email. You may need to look for a different GIF that fits your campaign better.
6. Make your GIF a guide to a call to action (CTA)
In the previous section, we talked about using GIFs to make a statement. One of the most effective ways to use a GIF is to guide your audience towards a call to action (CTA). CTAs tell your audience how to proceed next.
Your audience won't always know how to take the next steps, so incorporating a CTA is extremely beneficial to help your business earn conversions. A GIF is a great supplemental tool to help guide your audience towards that action. You can use GIFs to point towards your CTA.
Your audience's eye will automatically be attracted to the GIF, which will lead them to see the CTA. Once they see the CTA, they know how to proceed next. They can click on the button and complete the action.
GIFs help you guide your readers on how to read your email, which is great for helping your business earn conversions.
7. Create your own GIFs
There are thousands of GIFs on the Internet for you to use in your email marketing campaign. When you create your emails, you may find that there isn't a GIF that quite fits for your campaign. This is a great opportunity for you to create your own GIFs.
When you create your own GIFs, you have complete control over your GIF. You decide the subject and the length, and you can develop a GIF that works best for your email. Although people tend to make GIFs from popular films, shows, and videos, those may not be popular with your audience.
By creating your own GIFs, you will be able to choose a subject that will resonate with your audience and increase conversions. If you decide to make a more design-focused GIF, you create an opportunity for your business to get creative. You can impart your own unique design style and color scheme to make a GIF that reflects your business.
There are numerous ways that you can create custom GIFs for your emails. You can use a simple online program like GIPHY or you can rely on desktop programs like Photoshop to help you create your ideal GIF.
We foster and form long-term partnerships so that your business has long-term results.
Over 90% of WebFX clients continue partnering with us into year 2 of their campaign.
Hear from Our Happy Customers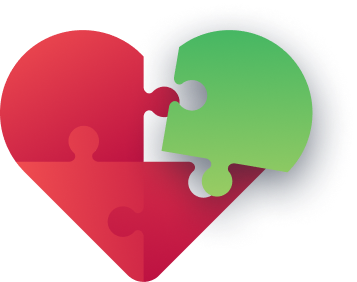 Enhance your emails with GIFs today
GIFs are a great way to add a fun element to your emails. They catch your audience's attention and get them interested in your email.
To take it a step further, video and email are a great combo as well! Email marketing has so many benefits, and if you're ready to reap them for your business, contact WebFX today!
Get posts by email
Join 200,000 marketing managers and subscribe to Revenue Weekly!
"*" indicates required fields
WebFX Careers
Join our mission to provide industry-leading digital marketing services to businesses around the globe - all while building your personal knowledge and growing as an individual.