Transcript: If you want to learn how to increase online sales on Amazon, this video is for you.
I'm going to go over 5 Amazon selling hacks you can try to get your business through that sales slump. Let's get right to it.
We don't want to tell you about the work we do, we want to SHOW you.
View Our Portfolio

We've built over
Websites
in a variety of industries.
5 valuable Amazon selling hacks to increase online sales
1. Regularly optimize your product listings
If you're familiar with Google, you might be aware that optimized content helps your business show up in the search results. There's a lot that goes into it, but a really important part of optimizing content is using keywords, so your site shows up when people search. That concept transfers to Amazon. While not all the ranking factors are the same between the two sites, the principle of using keywords is. You should target the most relevant keywords in your product title and description, so you have a higher chance of showing up when people search for products like yours. You can use a tool like Keywordtool.io or look at what Amazon suggests in its search bar to get an idea of what people are searching when they want certain products.

If you sell fancy leather-bound notebooks, you want to specify that in your product title and description so it shows up when people search for fancy leather-bound notebooks.
2. Analyze the competition
Competitor listings are a great resource for Amazon selling hacks. Always approach with the mindset that you can take what your competitors are doing, and do it better. This Amazon selling tip goes beyond keyword research. It's more like idea research. I'll put it this way. Let's pretend that your company does sell fancy leather-bound notebooks. If you look at your competitor's reviews and see a lot of complaints about how the notebook just falls apart after a week, you have an opportunity to make those people happy. You can add something to your description along the lines of "1-year quality guarantee"…or maybe even a video of your notebook withstanding extreme conditions. Just be creative with it! But not so creative that your claims aren't true.
BONUS READING: Your Go-To Amazon Keyword Research Tool: KeywordsFX
3. Get featured in the Buy Box
The Buy Box is extremely coveted Amazon real estate, and it can really help increase Amazon sales if you're in it. People see the Buy Box when they click on a product listing to learn more.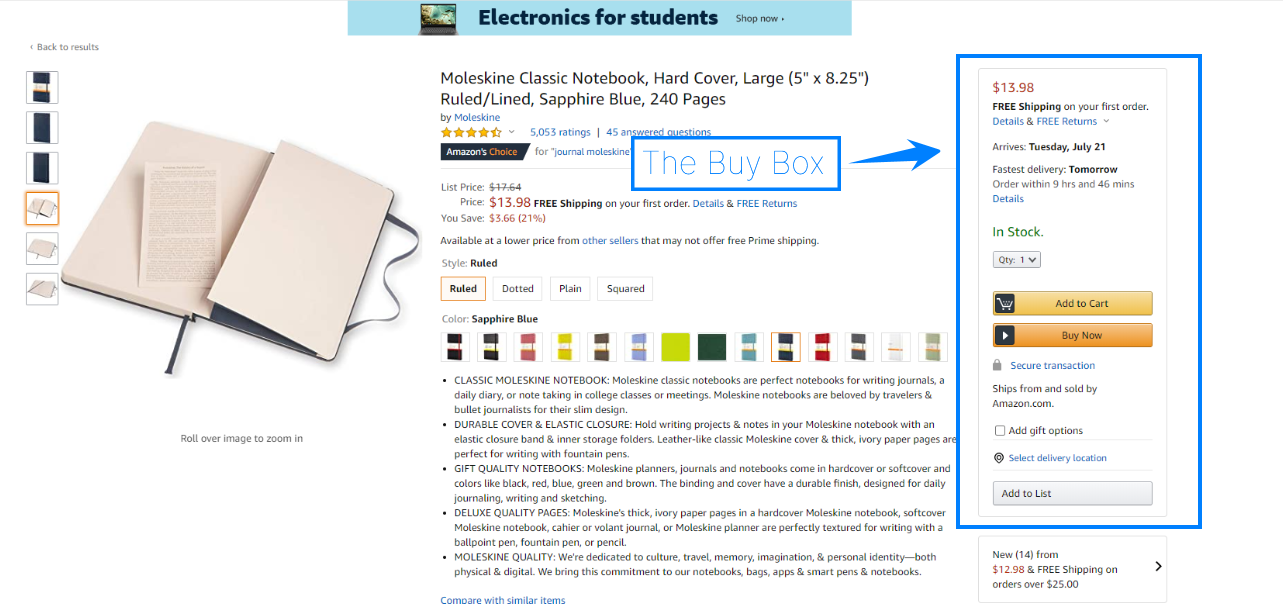 It includes the product's price, shipping cost, options to select a quantity…and the big one…a button to add an item to your cart. Have you ever heard the phrase, "The cart is the window to the wallet?" Well, you shouldn't have because I just made it up. But I think it's true. If you scroll below the Buy Box, you might notice that there are other sellers that offer the same product. But what factors determine who wins the Buy Box? Things like competitive pricing, product availability, shipping times, and order defect rates all come into play when Amazon's algorithm chooses the Buy Box winner. You can learn more about the Buy Box algorithm on the WebFX blog.
4. Classify your products properly
Filters are important. For coffee and Amazon searches. Amazon uses a bunch of different categories to organize products.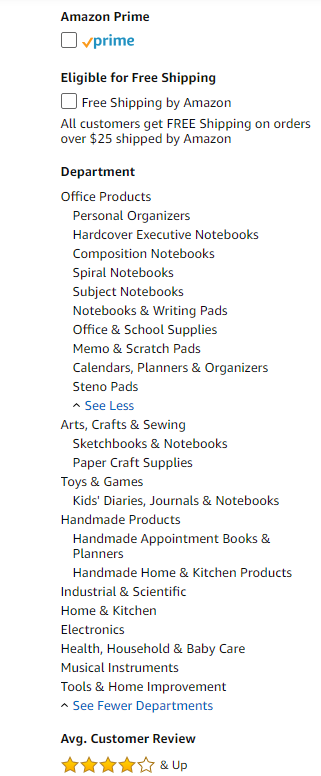 You don't want your notebooks classified in the same department as outdoor umbrellas. That makes zero sense. It'll hurt your rankings, too, which will not increase Amazon sales. You'll want to make sure your products are classified the right way, so people can find them in searches. To make things easier, Amazon offers a Product Classifier tool. Definitely check it out…after you finish this video.
5. Update your product photos
Product photos grab people's attention in the Amazon search results. They're a crucial part of how to increase online sales on Amazon. If your product photos aren't great…it may be time for an upgrade. People can't physically look at your product's every angle on their own, so you need to give them the chance to do it virtually. Even if you sell notebooks, show all angles. Even the paper on the inside.
Seriously, it can be graph paper, lined paper, paper without lines…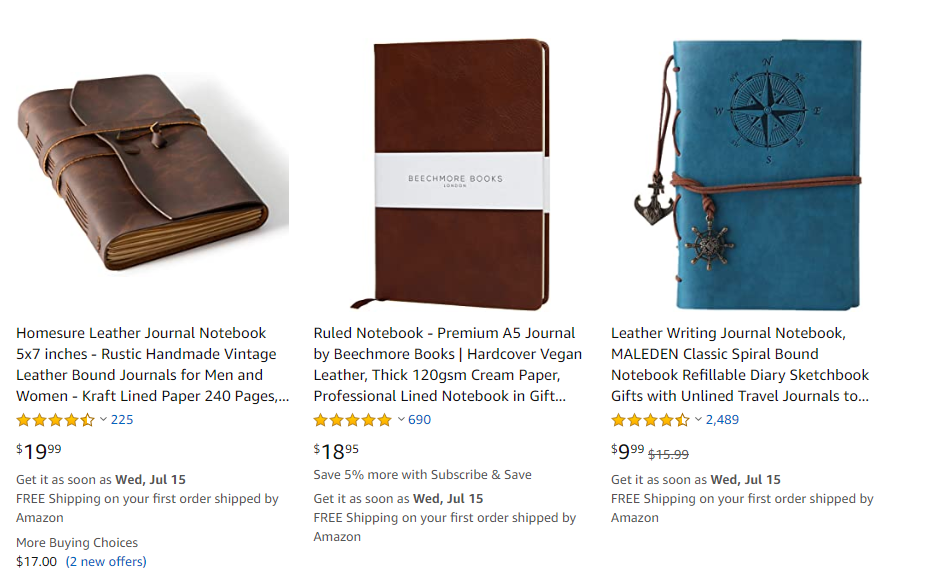 Whatever it is, people want to see it!
Do you feel like you've learned some valuable Amazon selling hacks?
If you're looking for more Amazon selling tips on how to increase online sales, we have a big list on our website. And if you want to increase Amazon sales by working with some Amazon optimization pros, don't hesitate to reach out to our team. Oh, and last but not least, subscribe to our YouTube channel for the latest in digital marketing!