Best Managed WordPress Hosting: 4 Great Options to Consider
Wouldn't it be nice if every time something went wrong on the backend of your site, someone else took care of it instead of you?
With managed WordPress hosting, that dream can come true. Managed hosting puts the host in control of managing any technical issues with your site –– it's one less thing you have to constantly worry about maintaining.
The only thing you must worry about is finding the best managed WordPress hosting for your site. And luckily, we've composed a list of the four best managed hosting providers for WordPress to make it even easier for you to find the right one!
Keep reading to learn more about the best hosting for WordPress, and subscribe to Revenue Weekly to get more tips and tricks for marketing your business!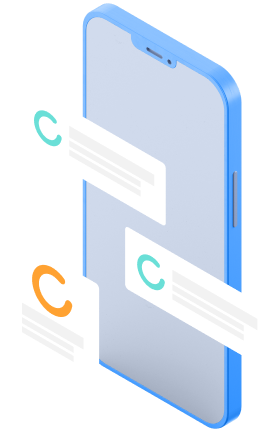 For even more digital marketing advice, sign up for the email that more than 190,000 other marketers trust: Revenue Weekly.
Sign up Today!
What is managed WordPress hosting?
Managed WordPress hosting means that your website is hosted with another company that handles all the aspects of hosting for you. The provider handles all the back-end maintenance of your site to resolve any technical issues that come up with your site.
Why use managed WordPress hosting?
Before we dive into the list of the best managed WordPress hosting options for your business, let's first look at why managed hosting is the best option for your business.
Here are a few reasons you'll want to opt for managed WordPress hosting:
You don't have to learn how to fix your site: Fixing the technical aspects of your site can be a daunting task. Instead of trying to figure out what's wrong and how to fix it, you can have a hosting expert handle all of it for you.
You save money: Technical issues, like errors and slow load times, cost your business money. Slow-loading sites lead to $2.6 billion in revenue loss annually. With a managed host, you get a fast-loading site that's reliable and has fewer issues or errors.
You get fixes fast: Even when issues arise with your site, you don't have to spend the time trying to fix them. Your hosting provider will quickly fix them for you, so you don't have to spend hours or days trying to find the proper fix.
4 of the best managed WordPress hosting options for your business
Now that you know what WordPress managed hosting is and why you should use it, let's look at some hosting options for your WordPress site:
1. WP Engine
Cost: $25 – $104 per month
First on our list of the best hosting for WordPress is WP Engine. This managed WordPress host is one of the most popular options amongst businesses and offers everything you need in a site host.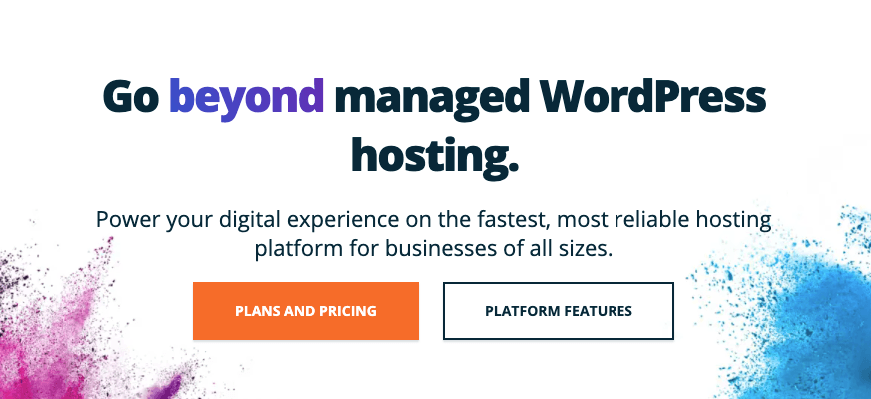 Here are some features you get with WP Engine:
Fast load speeds: WP Engine boasts fast-loading sites for all their clients. If you opt to use WP Engine as your host, you can feel confident you'll have a fast-loading site that delivers a positive experience for your audience.
24/7 support: If you need help or have issues with your site, WP Engine offers 24/7 support. You can contact them to fix problems with your site, making it a breeze to get help.
Site security: Having a secure site is critical for getting prospects to engage on your site and helping your site rank in search. With WP Engine, you'll get a secure sockets layer (SSL) certificate for your site, making it safe and secure for users to browse.
Up-to-date hosting: A critical component of your site is keeping your site up-to-date with the latest changes to keep it secure. With WP Engine, they'll make sure your WordPress site has the latest patches and updates, so you never have to worry.
2. Kinsta
Cost: $60 – $200 per month
Another great option on our list of best managed WordPress hosting providers is Kinsta. Kinsta is for both small and large businesses. This WordPress managed hosting option handles all your website's needs to ensure your site runs in tip-top shape.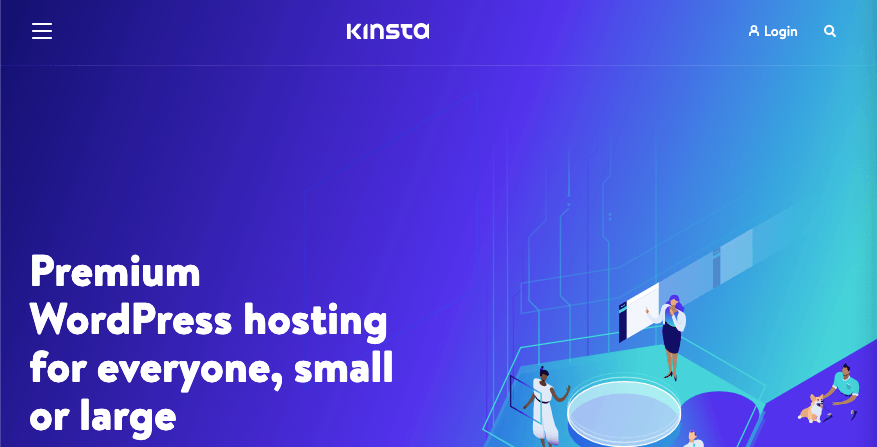 Here's what you get with Kinsta:
Site security: Having a secure site is critical for helping your site rank in search and keeping leads engaged. With Kinsta, you get a free SSL certificate with your package, ensuring you deliver a safe shopping experience for your audience.
Free migration: Kinsta offers free premium migration to move your site over to their hosting. Their engineers handle everything for you, which creates a seamless and easy process for your business.
Daily backups: One of the most significant benefits of Kinsta is that they back up your site daily. Any changes you make throughout the day or week will be backed up, so you never have to worry about losing anything.
Staging areas: With staging areas, you can test, tweak, and fine-tune your website to improve performance. This feature enables you to see how changes impact your site so that you can make better choices.
3. Bluehost
Cost: $19.95 – $49.95 per month
One of the best options for WordPress dedicated hosting that's managed is Bluehost. This host offers unlimited websites, domains, subdomains, and storage for your business. It's a great option if you're looking for an all-inclusive host.

Here's what you can expect from Bluehost:
No traffic limits: Some hosting sites may slow down your site if you're getting close to traffic limits, but not Bluehost. Bluehost enables you to drive unlimited traffic to your website and won't charge you extra for being successful by increasing traffic.
Fast-loading site: Having a fast-loading site is critical for online growth. With Bluehost, you'll get a WordPress site that's optimized to load quickly and deliver a fast user experience for your visitors.
Limitless theme options: Bluehost gives you access to hundreds of templates for building your site. You can customize these templates to fit what you need and create a unique experience for your site.
All-in-one dashboard: Bluehost offers a single dashboard that enables you to control multiple facets of your marketing, including search engine optimization (SEO) and social media. It's a great way to keep everything organized.
4. SiteGround
Cost: $14.99 – $39.99
The last host we'll cover on our list of the best managed hosting for WordPress is SiteGround. This WordPress dedicated hosting option offers features you want in a website host. It's recommended by WordPress, as well as WooCommerce and Yoast.

Here's what you get with SiteGround:
Fast launch: SiteGround offers an automated WordPress installation. It makes it easy for you to create a functional site within minutes.
Migration: SiteGround offers a free migrator plugin, SiteGround Migrator so that you can transfer your WordPress site to their hosting with ease. You can also opt to get your transfer done by one of their site hosting professionals.
Fast site speed: This WordPress managed host provides you with fast load times for your website. Their hosting packages include features like caching and image optimization — both help your site rank better in search results.
WordPress Autoupdates: With SiteGround as your hosting provider, your WordPress site will always be up-to-date. SiteGround will make sure your site has the latest WordPress updates. You can also schedule when you want updates to happen.
Need help with your WordPress site?
Managing your WordPress site doesn't have to be a burden. With the help of the team at WebFX, you can set up your site for success.
We have a team of over 300 marketing experts that are experienced with WordPress. We can help you find the right host to fit your needs. With our WordPress web design services, we can design a site that delivers a great user experience, too.
Ready to build a better site? Contact us online or call us today at 888-601-5359 to speak with a strategist!
Bonus Reading: 10 Basic Tips for Improving WordPress Themes