It goes without saying that putting in time and effort pays well in the business world, but that's not always enough. That's why we constantly innovate and improve our business strategies to become more efficient and profitable.
A business strategy guides numerous company decisions, including budget allocation, staff recruitment, and product development. It aids in the clarification of the design and tactics that you must implement inside the business.
However, developing a business development strategy that aligns with your business goals takes time, skill, and effort. To get it right, you've got to have a firm grasp on the basics.
That's why we've put together this simple guide to help you better understand what a business strategy is, how it helps your business, and how you can create one in 10 simple steps.
Here's a summary of what we'll cover in this guide:
Looking for ways you can expand your business? Sign up for our newsletter to receive insights and best practices to help your business flourish. Over 200,000 business owners have placed their faith in us — you can too.
Don't miss our Marketing Manager Insider emails!
Join 200,000 smart marketers and get the month's hottest marketing news and insights delivered straight to your inbox!
Enter your email below:
(Don't worry, we'll never share your information!)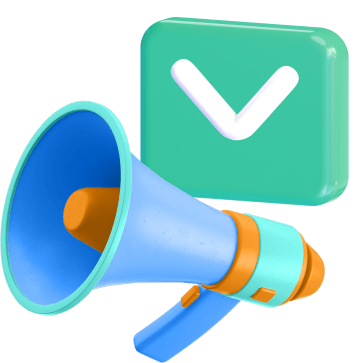 What is a business strategy?
A business strategy is a blueprint for the strategic and operational initiatives you must implement so that your organization achieves its overarching goals. When carried out, it serves as the organizational backbone.
Once you establish this action plan, your team and leadership must fully commit to it. It facilitates cooperation across a company's divisions and ensures that strategic choices are consistent with the company.
As a result, it reduces the likelihood of teams operating independently or in conflict with one another.
Why is a business development strategy important for your company?
Since today's business climate is so cutthroat, strategic planning is more vital than ever. That's why your business needs a well-thought-out strategy that balances the ideals of its mission statement with the practicalities of day-to-day operations to succeed.
A business strategy is crucial for several reasons, including but not limited to the following:
Strategic planning: With the support of a well-thought-out business development strategy, you can achieve your business goals more quickly.
Strengths and weaknesses: Strategic business planning allows you to assess your company's pluses and minuses, enabling you to develop a plan that makes the most of your organization's strengths while mitigating or eliminating its shortcomings.
Efficiency: It guides you on deploying your company's resources to run your operations more efficiently. It helps set milestones, assign responsibilities, and maintain momentum toward a project's end.
Control: A well-defined business strategy allows you greater leeway in selecting the actions that will propel you forward most effectively.
Competitive advantage: By outlining the steps you'll take to achieve your business goals, you can focus on building upon your company's strengths to give it an edge in the marketplace.
A solid strategy lays out a path for your team to follow, highlights key landmarks, and helps you reach your ultimate business goals.
We foster and form long-term partnerships so that your business has long-term results.
Over 90% of WebFX clients continue partnering with us into year 2 of their campaign.
Hear from Our Happy Customers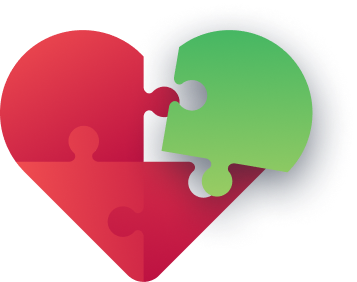 10 steps to developing an effective business strategy in 2023
Now that you understand the basics of a business strategy, you are ready to start developing your own.
Take a look at these 10 easy steps to get started:
1. Identify your company's vision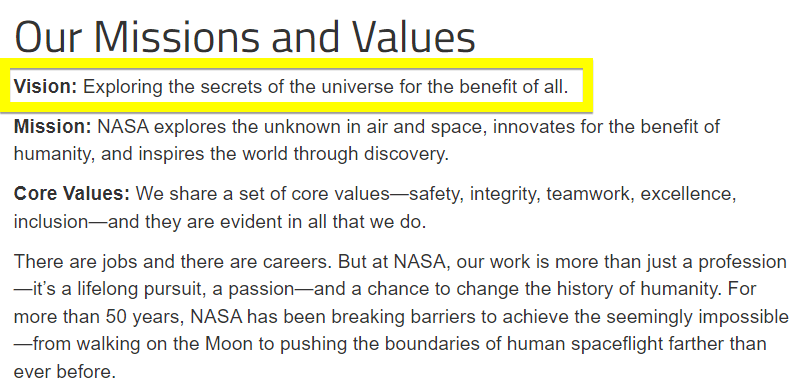 An organization's core values, long-term goals, and target market position drive any successful business strategy. These lay the groundwork for the development of the complete plan.
A vision is more than a declaration of purpose. It outlines the company's ideal clientele, primary target market, and value offer.
Your vision emphasizes your company's mission and practices, motivating you and your team to perform remarkable work that directly benefits your consumers.
The best practice is to include your end goal in the equation as you develop your vision. This step will allow you to focus on your customers while still meeting your targets.
2. Conduct a strengths, weaknesses, opportunities, and threats (SWOT) analysis
Conducting a SWOT analysis assists in understanding your company's inner fortes and flaws. It also aids in identifying external risks and opportunities, making it a priceless resource for strategic analysis.
Furthermore, it will assist you in determining which aspects of your organization are succeeding. You can attribute these areas — which also serve as its competitive edge in the market — to your company's success.
By recognizing these strengths, you can better ensure they are maintained and continue to provide a competitive advantage.
Learn how we increased traffic by over 40%, and conversions by over 100% for an ecommerce client.
Read the Case Study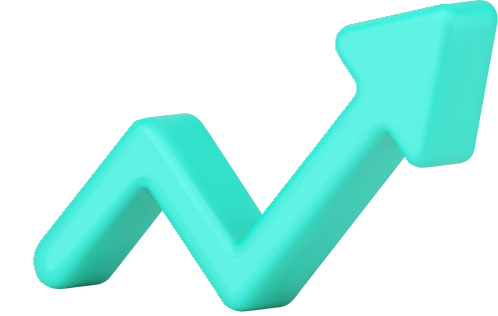 3. Identify your business's target markets
One of the biggest obstacles to a good business strategy is poor targeting. There's a good chance that your product or service isn't the perfect match for everyone in your target market.
Because of this, you must identify the subset of your target audience that will benefit the most from your offerings.
Businesses struggle with a mismatch between sales and marketing due to a muddled message and a lack of defined targets. To maximize efficiency, you must identify specific target markets and areas of expertise to allocate limited resources effectively.
When you clearly define your business's target demographics, you can develop a cohesive sales and marketing strategy in which marketing fuels sales performance. When your business goals are stringent, you're more likely to carry out sales and marketing plans successfully.
4. Define the competitive advantage

To corner the largest potential share of your target market, you need to establish your product or service as the first choice in the eyes of most consumers.
Your business development strategy must provide superior value to your clientele. Your business strategy should address how the company can differentiate itself from rivals regarding product or service offerings, price, and distribution.
One way to do this is to define your unique selling points (USPs) as the things that make you stand out from your competitors — especially if you are in highly competitive industries with many well-defined participants.
At this point, you should investigate options for increasing product demand, increasing sales, adopting cutting-edge technology, and bolstering profit margins.
5. Set specific, measurable, achievable, relevant, and time-bound business (SMART) goals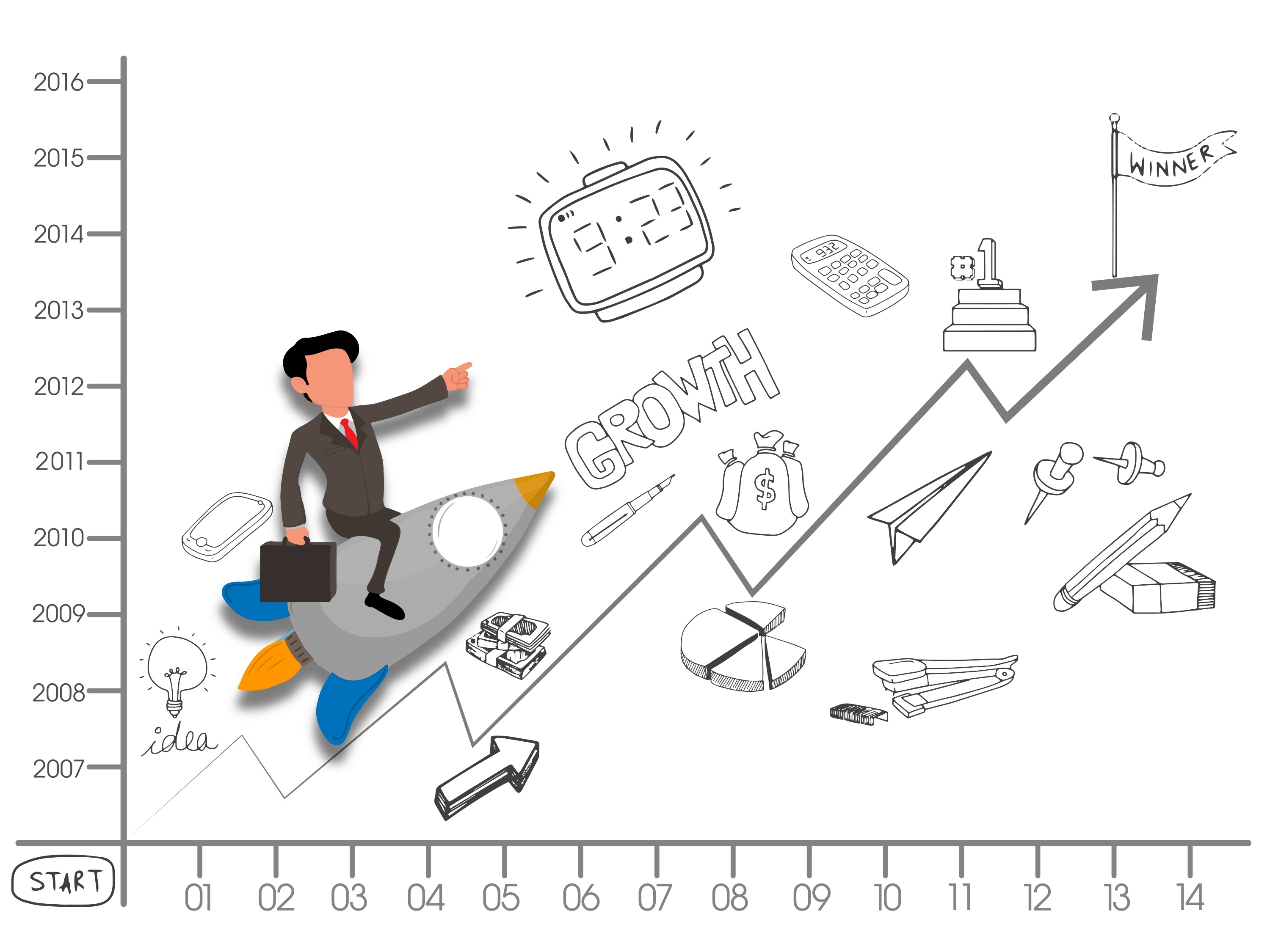 Setting and accomplishing business goals is crucial to the success of any organization. SMART goals can help you zero in on what's most important, inspire your staff, and establish standards for success.
Plus, defining goals can provide you with a benchmark to measure your company's progress.
Once you've set your business goals, you'll need to work on achieving them. Here are some things to consider when you plot out a course of action to achieve your company's goals:
Actions: Specify the steps you intend to take to achieve your business goals.
Timeframe: Set a strict deadline by which you must complete your task. Determine how much time you anticipate needing to complete the task at hand.
Resources: Lay out the budget, personnel, and equipment you'll need to get the job done.
Accountability: Share your goals for the future with your team, your clients, or a select circle of advisors. Having these individuals in your corner can keep you motivated and ensure that you are making progress.
Review: Dedicate some time to check in on your progress toward the goal regularly. If you feel like you're getting off course, think about what you can do about it.
Setting SMART goals will help steer your company in the right direction and boost your chances of success.
6. Design your short- and long-term plan
Now that you know what business goals you're working towards, you can set out to achieve them. Also, you should outline long- and short-term goals and the specific measures you will take to attain them in your business strategy.
You can roll out your strategy as follows:
Short-term plan: Planning on a shorter time scale allows you to assess where you are and formulate a strategy to boost daily performance. Results may often be seen within a year, and the steps involved are stepping stones toward the ultimate goal.
Long-term plan: Long-term planning entails goals that require more time and effort to achieve, typically spanning two to five years. You reach and sustain success over time.
Combination of the two: When you combine your short- and long-term strategies, you increase the likelihood of achieving your financial targets. In addition, it facilitates the most effective allocation of resources to pursue primary goals.
In addition, it is essential to revisit your business development strategy frequently to evaluate performance and ensure its continued viability.
7. Build your business force

Leading the pack in your field requires more than just enthusiasm. In addition to it, you must have ability and talent. You need to determine what departments and personnel to establish and hire based on your vision, goals, and the market.
For instance, you might need to hire a salesperson with expertise in your specialty or add to your marketing team to hit your targets. This way, you'll beat the competition and maintain your success.
8. Pay attention to management and methodical development
Managers are the mentors of the business squad. They're in charge of helping your staff grow professionally, overcoming obstacles, and getting everyone on board to deliver excellent results.
That's why you should check in regularly with your team to ensure everyone, from workers to superiors, is getting the support they need.
Also, you need to invest in technology tools that help your staff collaborate more effectively and advance your organization's goals.
Your workers' raw talent is useless if they lack the honed skills and self-discipline they need to thrive in the marketplace and contribute to the company's growth.
9. Measure and track your success

It is essential for your organization to measure performance to track its development and expansion. This process involves comparing a company's actual results to those it set out to achieve.
If you take the time to monitor your company's performance regularly, you can head off any potential financial or operational disasters.
It's necessary to determine whether or not each phase accomplished its intended goal to assess the efficacy of the implementation strategy.
The best practice is checking your analytics to ensure your team is on track to achieve set business goals. If they are not, investigate the root cause and devise a plan to rectify the situation.
Measuring the metrics that affect your bottom line.
Are you interested in custom reporting that is specific to your unique business needs? Powered by MarketingCloudFX, WebFX creates custom reports based on the metrics that matter most to your company.
Leads

Transactions

Calls

Revenue
Learn More

10. Consult with a business strategist
Collaborate with a business strategy expert to pinpoint areas of improvement, create actionable plans for maintaining momentum, and boost productivity.
Hiring a business strategist can considerably shorten the time it takes for an organization to achieve its long-term goals.
Here are some of the advantages of working with a strategy consultant:
Proficiency: Consulting business strategists tend to specialize in a single niche market. So, when you hire one, you're getting someone who knows everything there is to know about that field. They can also help your team see problems in a new light and find solutions that have eluded them thus far.
Neutral: A business consultant's "outsider" status means they can bring a new perspective to your company without being influenced by the norms and beliefs already in place. It facilitates their ability to zero in on your specific objectives and devise an effective action plan.
For instance, a business strategist from WebFX can aid your organization in resolving problems, developing new sources of value, increasing growth, and enhancing performance.
They can help your company acquire any missing specialized abilities by offering you unbiased counsel and guidance based on extensive business experience.
Time to Level Up Your Sales
Our long list of services helps you grow every aspect of your business with marketing strategies that are proven to increase bottom-line metrics like revenue and conversions.
In the past 5 years, we've managed more than 12.9 MILLION transactions across our client base.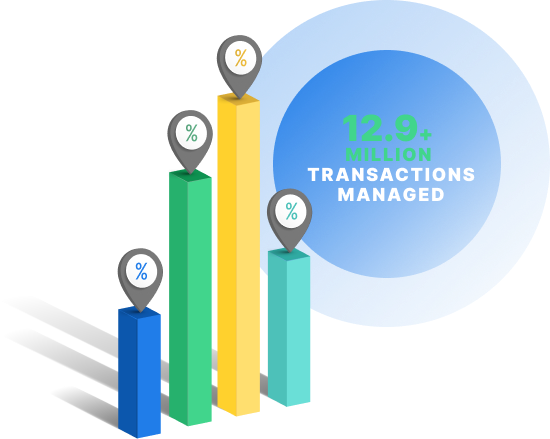 Partner with a business strategy consulting company that has generated over $3 billion for clients
Do you need expert business strategy advice? At WebFX, we've guided companies like yours in generating over $3 billion in revenue and 7.8 million leads over the past five years.
With more than 25 years of expertise executing marketing tactics that generate remarkable outcomes, we're confident in our ability to take your company to greater heights.
Contact us online or call us at 888-601-5359 to learn more about our marketing consulting services.
WebFX Careers
Join our mission to provide industry-leading digital marketing services to businesses around the globe - all while building your personal knowledge and growing as an individual.