12 minute read
Emily is WebFX's Content Delivery Lead. She holds an M.S. in digital marketing and leads the FX content team, along with strategy, implementation, and evaluation for WebFX's key revenue channels. Her work has been featured by Social Media Today, Campaign Monitor, Reader's Digest, Yahoo, and more. In her free time, she enjoys hiking, road trips, and exploring new cities. Follow her on Twitter @emcarter16 or connect on LinkedIn. @emcarter16
Want to increase customer loyalty and get people excited about your business? It's time to change your status to "in a relationship." In this post, we'll take a look at why relationship marketing is important, highlight a few companies with stellar relationship marketing, and review some strategies you can start using today to attract and retain more customers.
What is relationship marketing?
Relationship marketing focuses on building long-term relationships with customers instead of shorter-term objectives like customer acquisition and sales. With traditional, transactional marketing, a customer may choose a brand one time, but they may not remain loyal to the company in the future.
Instead, they'll research their options every time they need to purchase a similar product. On the other hand, when you work to improve customer interactions with your company, you can encourage customer loyalty and keep people coming back to your business. Relationship marketing aims to cultivate two-way communication and can also help you track customer activities and provide customized information based on interactions.
In order for relationship marketing to be successful, you need to learn everything you can about your customers and work to add value to every interaction with your business. Creating strong connections to your brand and mission can lead to free word-of-mouth promotion and ongoing business.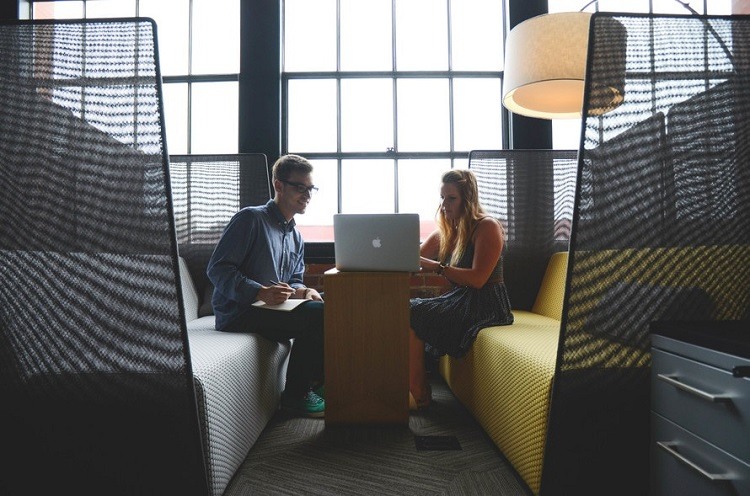 Why is relationship marketing important?
Acquiring new customers is an expensive undertaking for any business.
You have to earn their attention, deliver a convincing pitch, and ultimately close the sale. This can cost as much as five times more than selling to an existing customer. If you're like most businesses, you're probably not working with an unlimited budget.
At the same time, it can be difficult to sustain business growth if you're not adding to your customer base. Using relationship marketing, you can increase customer retention and brand loyalty, helping you avoid steep customer acquisition costs.
Relationship marketing tips for businesses
Okay, you get it. Relationship marketing is important!
But what can you do to start improving your relationship marketing? Let's take a look at some strategies that will help keep customers coming back for more.
1. Understand your customers and provide information that's valuable to them
This point should go without saying, but before you can implement a successful marketing campaign, you have to research your customers. Take time to understand their needs and interests, and use that knowledge to provide information that's valuable to them. For example, you will need to determine the best format to deliver your content.
To help you make this decision, you can evaluate which type of content your audience is most likely to consume and which medium will help you get your message across with the most impact. While some people would rather read a blog post or marketing guide, others prefer watching videos or listening to podcasts.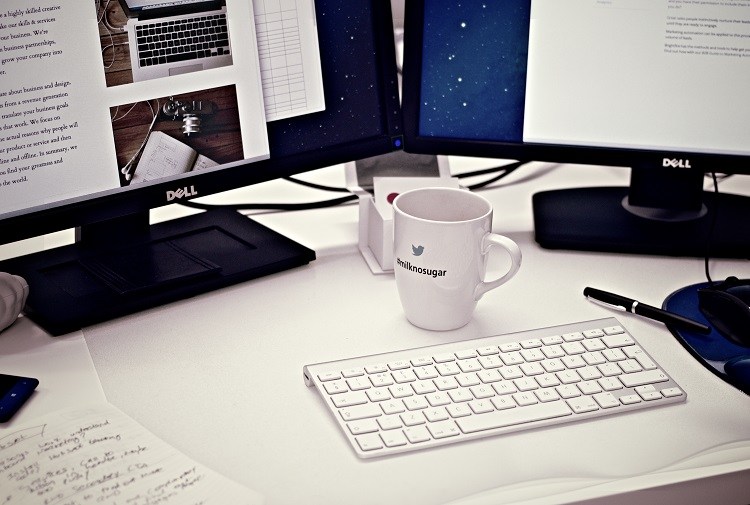 You also need to make sure that your content itself meets the needs of your audience.
Include vivid examples, and aim to paint a picture in the minds of your readers that will help them better grasp and relate to your content. In addition, you can use data to demonstrate impact. This is one reason why infographics are so popular.
They combine words, graphics, and data to make it easier for people to comprehend the point you're trying to convey. To best reach your readers, you will also need to understand and use the right tone. Does your audience like humor or are they more serious-minded?
What word choice and sentence structure will resonate with them? You can also invite readers to participate in the content creation process. For instance, if you're writing a blog post about organizational tips, you can ask your audience to contribute tips and ideas.
When your readers feel like they have a vested interest in your content, they will be more likely to interact with your posts and share them online. Unless you truly grasp the needs of your customers, it will be hard to create a campaign that resonates with them and encourages customer loyalty.
2. Build a strong brand identity
If you want people to get excited about your brand, you have to first create a strong brand identity. What makes your company different from your competitors? Why should people buy your products and services instead of looking elsewhere?
You have to make it easy for customers to identify your brand, and give them a reason to prefer your business. This starts with your basic branding elements, like your logo and slogan, and should also include a unique selling proposition. Are your products superior to others on the market?
Does your company have a specific mission beyond sales? Do you provide exceptional customer service? Just be sure that you deliver on your promises!
Nothing is worse than purchasing from a specific brand and realizing they're not what they say they are.
3. Follow up with customers after sales
After a customer purchases a product or service from your company, it's important that you follow up to make sure they are satisfied with their experience. You can ask them to give feedback in the form of surveys or reviews, and make sure that if their experience wasn't a positive one, you make an effort to remedy that. You can provide additional information about products that may compliment their purchases.
Regardless of the exact approach you take when following up with customers, it's important that your company maintains a genuine attitude. Make an effort to respond to customer feedback, and implement solutions that will lead to a better overall experience with your company.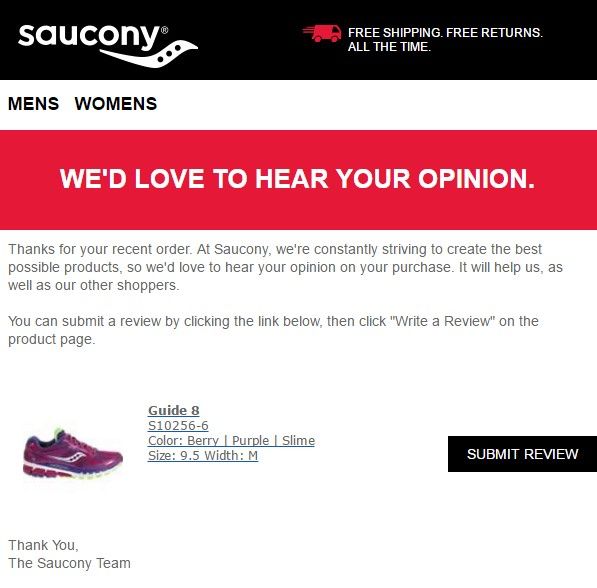 4. Send email updates
You can also keep in contact with customers via email newsletters.
In your newsletters, you can provide important updates about your company, as well as offer special promotions and contests for existing customers. This can keep people engaged with your business and encourage them to keep coming back in the future. For example, restaurants and other retailers can email exclusive coupons to customers and encourage them to come back again and receive a discount.
5. Reward loyal customers
People like rewards, and they like being recognized for customer loyalty. Sure, I have a slight coffee addiction – but it's okay because I get rewards every time I fill my cup with java goodness at Starbucks. And yes, I like to shop.
But every time I swipe the plastic at J. Crew, I get a hole punched in my loyalty card. More hole punches = more discounts, and more discounts = happy Emily.
Give your customers a reason to keep coming back and reward them for frequent purchases. It will keep your stores filled with shoppers and your shelves in constant need of restocking.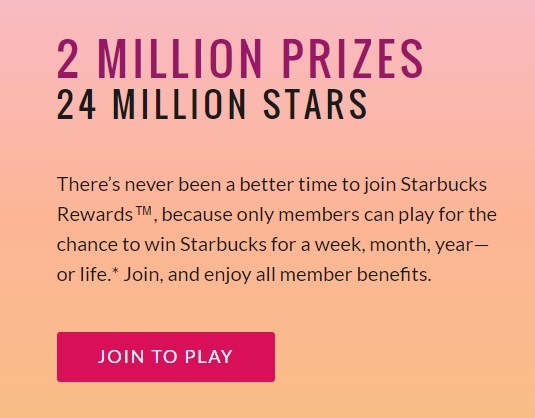 6. Ask for feedback…and take necessary steps for improvement
You should always give your customers the opportunity to leave feedback and rate their experience with your company. For instance, if you own an ecommerce store, you can direct people to rate their experience after they make a purchase. Ask for ratings on both the product itself, as well as the overall buying experience.
This will help your business to gain valuable feedback about what you're doing well and areas where you can improve. It's important that your business remains open to both positive and negative feedback. If someone has a bad experience with your company, you need to take the appropriate steps to earn back their business.
Demonstrate to your customers that you truly care about them and are willing to go the extra mile to ensure that they have positive experiences with your company.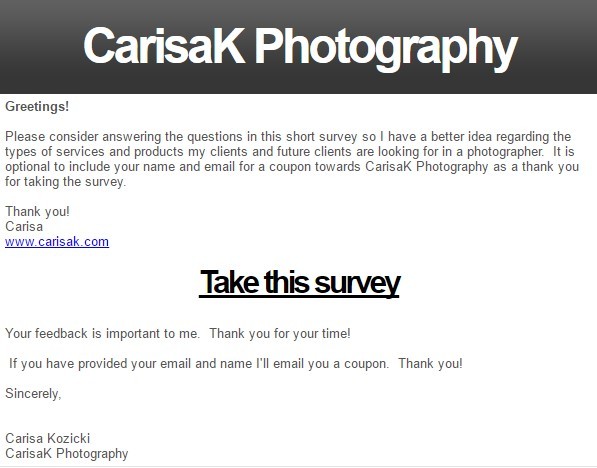 7. Arrange periodic calls with customers
If you provide a specific service or operate on a B2B model, you can also schedule periodic phone or Skype calls with your customers. One-on-one conversations help you learn more about their businesses and their expectations working with your company. This will allow you to gain insight into how you can tailor your communication and offerings to meet their individual needs.
When customers feel understood and you make an effort to accommodate them, they will be more likely to want to work with you in the future.
8. Celebrate customer appreciation days
If you're like me, you think every occasion is a chance to celebrate. So why not take the opportunity to celebrate your customers? For example, you can host an annual customer appreciation day where you invite customers to your business, provide food and entertainment, and mingle while munching on hors d'oeuvres.
You can also host giveaways and feature your products. This is a great way to get people excited about your offerings, and they will feel like you really value their business. It's a win-win situation.
Companies that are killing the relationship marketing game
Next, we'll take a look at a few companies with A+ relationship marketing.
Maybe you'll pick up a few pointers that you can use for your business.
Starbucks
When it comes to relationship marketing, Starbucks knows what's up. Their customer loyalty program, which allows users to load money onto a Starbucks card to purchase drinks, now holds more money than some banks. Starbucks rewards customer loyalty, and their incentives give coffee drinkers a reason to keep coming back for more.
In fact, as of the first quarter of 2016, customers loaded approximately $1.2 billion onto Starbucks cards, and 41% of Starbucks transactions in the U.S. and Canada came from a Starbucks card.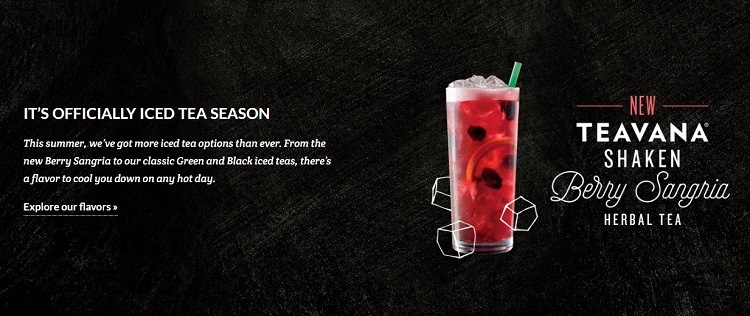 Their killer loyalty program isn't the only way Starbucks makes an effort to build relationships with customers, either.
After all, they write your name on your cup (and sometimes even spell it correctly). Other Starbucks perks include free Wi-Fi, fancy ordering screens, and baristas who have actually tasted every item on the menu. They've established a brand for themselves, and their customers know that they can expect the same great experience at all of their locations.
That's branding at its finest, and it's a played a major role in their success.
Etsy
Etsy is a global community of entrepreneurs who use the site to sell items they hand-make or curate. While many people visit Etsy to purchase a specific item, the site creators knew that customers would probably want to browse and discover other unique treasures. And in order to be successful, Etsy creators knew they needed to present interesting offerings to visitors.
They customize the shopping experience with products that resonate with individual users' interests. To achieve this goal, Etsy has developed functionality that recommends products based on a number of factors, beyond just what people already looked at on the site. This surprises and engages shoppers and encourages them to find more products that capture their interest and encourage them to buy.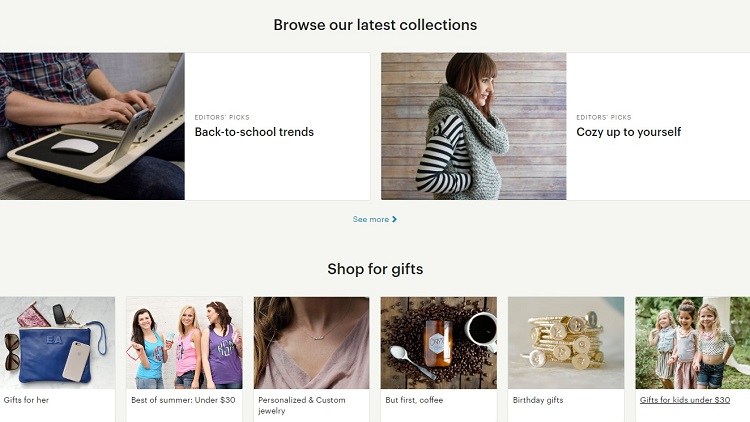 By concentrating on a deeper experience rather than simply suggesting popular items, Etsy makes shoppers feel more connected and encourages them to become repeat shoppers. Individual Etsy sellers often take relationship marketing to the next level by including personalized messages and special touches that encourage customers to become loyal fans. For example, one of my recent Etsy purchases can with a personalized note from the seller thanking me for shopping her site.
Even if you don't have the resources to invest in a complex product recommendation service, this is a great way to make customers feel valued and let them know that you appreciate their business.
Zappos
Zappos is known for being a customer service icon, and it's clear that the company is dedicated to going above and beyond for their customers. Some people have gone so far as to say that Zappos has written the book on world-class customer service. Instead of investing money into expensive marketing campaigns, Zappos focuses on customer service.
They know what clients want and do everything in their power to exceed their expectations. In addition, Zappos uses technology to streamline the customer experience and make it as hassle-free as possible. They understand that each shopper is unique and work to make it as easy as possible for them to find and purchase the products they want.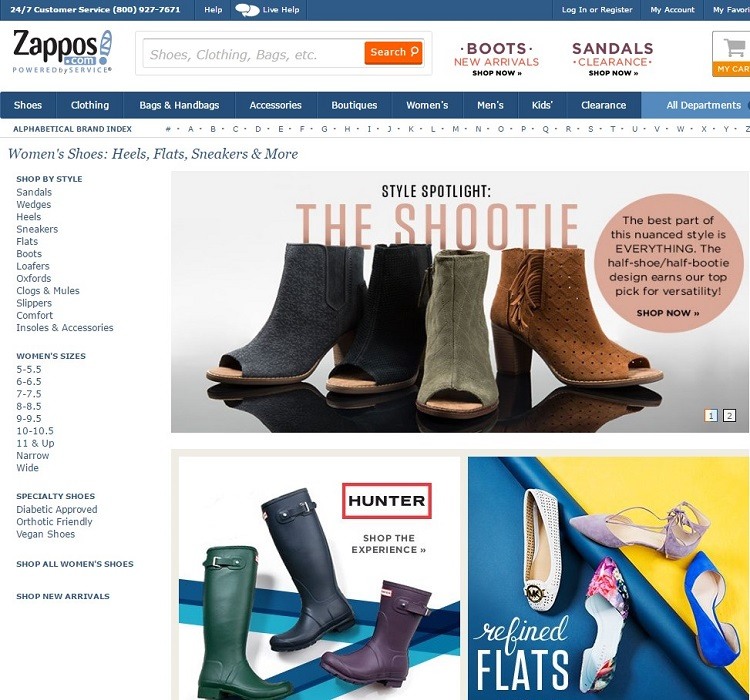 Another way that Zappos excels at relationship marketing is by creating YouTube videos. The company has produced over 100 videos that showcase #ZapposCulture, and clips highlight employees and office happenings. While these videos don't focus directly on customers, they do promote the Zappos ethos and clearly communicate the brand's values and vision.
This helps to get customers excited about the Zappos mission, and it encourages them to purchase from Zappos.
Have any other tips?
Ready to start using relationship marketing for business? Let us know what strategies you're excited to try. Do you have any other relationship marketing tips?
Feel free to comment below and share the wealth. I'd love to hear your ideas!
Emily is WebFX's

Content Delivery Lead

. She holds an M.S. in digital marketing and leads the FX content team, along with strategy, implementation, and evaluation for WebFX's key revenue channels. Her work has been featured by Social Media Today, Campaign Monitor, Reader's Digest, Yahoo, and more. In her free time, she enjoys hiking, road trips, and exploring new cities. Follow her on Twitter

@emcarter16

or

connect on LinkedIn

.

@emcarter16

WebFX is a full-service marketing agency with 1000+ client reviews and a 4.9-star rating on Clutch! Find out how our expert team and revenue-accelerating tech can drive results for you! Learn more
Try our free Marketing Calculator
Craft a tailored online marketing strategy! Utilize our free Internet marketing calculator for a custom plan based on your location, reach, timeframe, and budget.
Plan Your Marketing Budget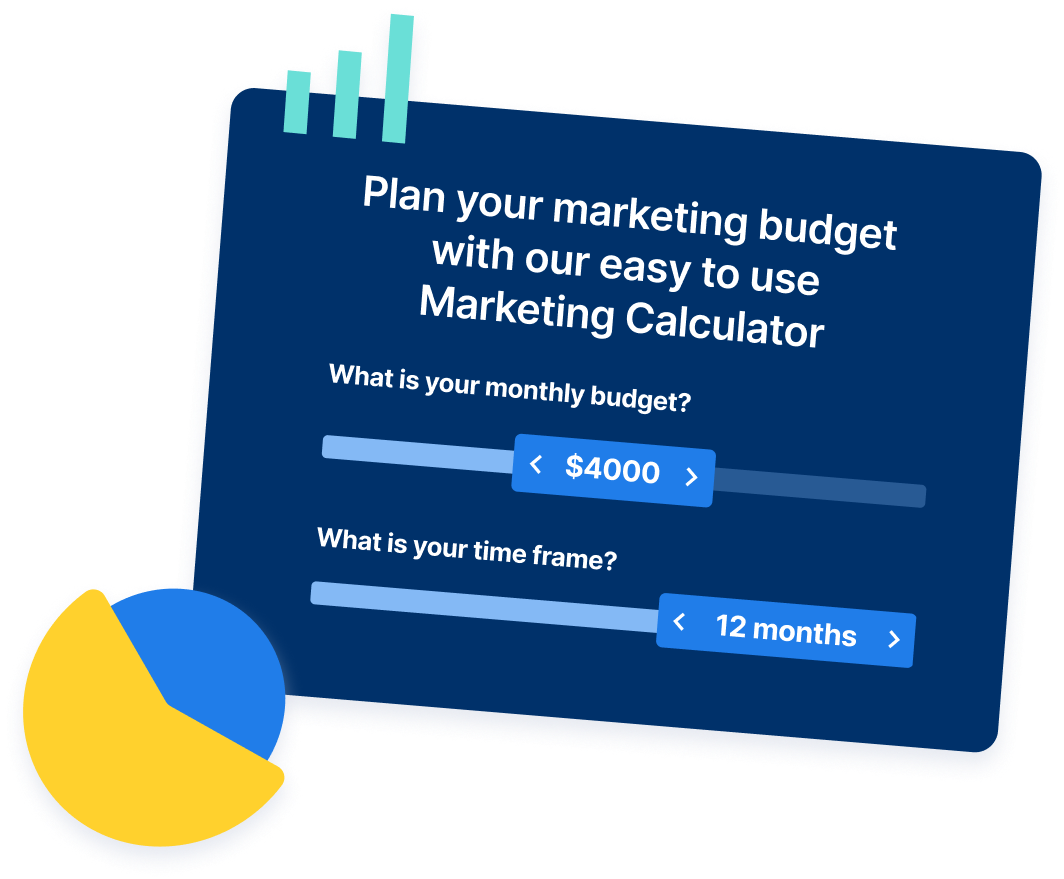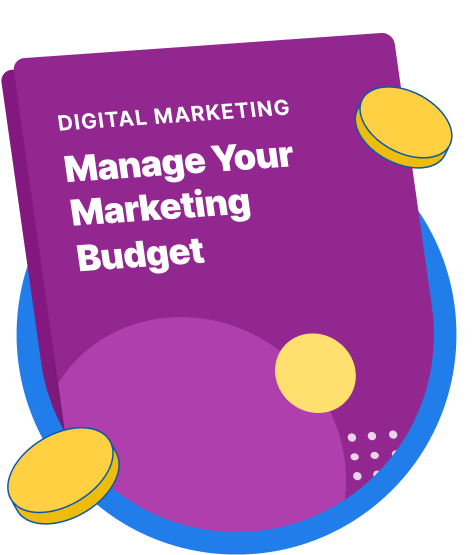 Maximize Your Marketing ROI
Claim your free eBook packed with proven strategies to boost your marketing efforts.
Get the Guide
Try our free Marketing Calculator
Craft a tailored online marketing strategy! Utilize our free Internet marketing calculator for a custom plan based on your location, reach, timeframe, and budget.
Plan Your Marketing Budget