May 12, 2023
13 minute read

Sina is a marketing expert who specializes in SEO, AI, and digital marketing content. With over five years of experience, she's written hundreds of pieces, spanning a variety of topics and industry niches. She loves combining her strong eye for detail and passion for storytelling in her work. You'll find her fruit picking or horse riding at the local farm when she's not writing.
Customer retention is a strategy to raise the percentage of returning customers, derive more profit from existing customers, and prevent them from switching to competitors. It entails establishing reliable connections with clients, providing outstanding service, and providing incentives to boost loyalty.
You often hear that acquiring new consumers is more expensive than keeping the ones you already have, and this is undoubtedly true. In fact, studies have shown that raising client retention rates by only 5% may boost earnings by 25–95%.
Why?
Because repeat consumers are more likely to buy, recommend others, and use less marketing dollars.
But keeping customers is not always simple, especially in the cutthroat marketplace of today, where customers have a seemingly limitless array of options. So, what can you do to increase client retention rates?
Let's take you through a few basics of customer retention you need to know, including which metrics to track and the different strategies for retaining your customers. Here's a brief outline of everything we'll discuss:
Don't miss our Marketing Manager Insider emails!
Join 200,000 smart marketers and get the month's hottest marketing news and insights delivered straight to your inbox!
Enter your email below:
Inline Subscription Form – CTA 72
"*" indicates required fields
(Don't worry, we'll never share your information!)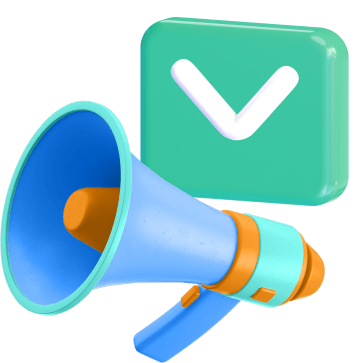 What is customer retention?
Customer retention is a method of increasing the number of repeat buyers, generating more revenue from current customers, and discouraging defections to the competition. It requires building trustworthy customer relationships, providing excellent service, and rewarding loyalty.
Do I need customer retention for my type of business?
Think about how much you've spent on marketing and advertising for customer acquisition over the past three years. Now picture yourself spending a tenth of that on retaining your loyal client base and still making enough profit. That's the potency of client retention, and it can be implemented by any business in any industry.
Whether you own a local cafe or a global conglomerate, your business's success largely hinges on the satisfaction and loyalty of your regular clientele. So, yes, you do need customer retention strategies for your business.
Still not convinced?
Take a look at some benefits of customer retention techniques:
Let's dive deeper into each and see how it can benefit your business!
Increase in customer lifetime value
Maintaining great customer satisfaction means your clients will continue buying from you, thus increasing their lifetime value. You can keep clients and maybe grow their spending with your business over time by offering exceptional customer service and individualized experiences. We'll talk more about measuring customer lifetime value (CLV) in the next section.
Cost-effectiveness compared to acquiring new customers
It takes a lot of money to launch a marketing campaign, generate leads, and prepare a sales presentation. That makes it more expensive to acquire new customers. But you can retain the ones you already have through more straightforward and cost-efficient means, such as providing loyalty rewards and customized offerings.
Positive impact on brand image and reputation
If your customers have a positive experience, they'll likely provide positive feedback through reviews and star ratings. Your company's reputation and public standing may benefit from this word-of-mouth marketing. Your brand's reputation might benefit even more from the efforts of advocates who will defend it in the face of criticism.
Opportunity for upselling and cross-selling
Having a dedicated clientele gives your business a great chance to increase profits through upselling and cross-selling. Customers who already made purchases from you are likely to be receptive to other offerings that improve upon their current satisfaction with the brand.
You'll be able to improve sales and bond with consumers in the process. You'll also learn a lot about their likes and dislikes and other requirements using this method, which will help you better cater to them.
Measuring the metrics that affect your bottom line.
Are you interested in custom reporting that is specific to your unique business needs? Powered by MarketingCloudFX, WebFX creates custom reports based on the metrics that matter most to your company.
Leads

Transactions

Calls

Revenue
Learn More

Which customer retention metrics should I track?
Customer retention metrics are key performance indicators (KPIs) for measuring the success of client retention initiatives. You can use these indicators to evaluate and assess the effectiveness of your retention strategies and make data-informed decisions to improve your overall customer service.
So, which customer retention metrics should you pay attention to?
Let's take a closer look.
Some of the most important customer retention metrics to track include the following:
Customer lifetime value (CLV)
This measure computes the entire worth of a client to your company throughout their engagement with you, taking into consideration characteristics such as purchase history, frequency of transactions, and customer retention. Understanding your CLV can assist you in making educated judgments about how much to invest in recruiting new clients vs. maintaining existing ones.
For instance, if your CLV is high, investing in client retention might be more profitable than seeking new consumers. If it's low, you may need to rethink your pricing approach or the products you sell to boost CLV. You can make smarter marketing and sales decisions and get a clearer picture of your client base's long-term profitability by calculating CLV.
How to calculate it: To get CLV, multiply the average order value by the customer's frequency of purchases and the length of their association with your company. If a consumer spends $50 on average for each transaction, makes three transactions per year, and remains a client for five years, their CLV is $750.
Calculation: ($50 x 3 x 5 = $750).
When you know your client's CLV, you can focus your marketing and customer retention efforts on the most valuable people in your organization. Keeping tabs on CLV is a great way to boost profits and foster client loyalty.
Net promoter score (NPS)
NPS assesses how likely a consumer is to suggest your business to others, which makes it a good indicator of customer satisfaction and loyalty. This indicator takes into account the likelihood that a client will recommend your services to a friend or colleague and ranges from 0 to 10.
If customers rate their experience between 9 and 10, you can consider them to be promoters. People who give a score between 7 and 8 are passive, meaning they are on the fence about the topic. And those who give a score between 0 and 6 are detractors, meaning they are vocal critics.
How to calculate it: The NPS ranges from -100 to 100, where -100 indicates consumers' worst level of dissatisfaction, and 100 indicates the highest level of satisfaction. If you ask your social media followers if they would recommend your product or service, and 75% answer "absolutely," 5% say "no," and 20% say "absolutely not," your Net Promoter Score (NPS) is 75 – 20 = 55.
Pro tip: Want to calculate your NPS in just a few seconds? Use our free NPS calculator to find out your net promoter score now!
Customer churn rate
The churn rate is the fraction of a company's clientele that stops buying from them during a certain time frame. When customers leave in large numbers — meaning, when your churn rate is high — it's an indication that they are unhappy or not loyal to your brand.
The best way to reduce or even prevent customer churn and boost revenue is to identify and address the underlying causes of customer defection.
How to calculate it: You can determine your company's customer churn by dividing the number of consumers that canceled a service or ceased buying items within a certain period by the initial customer count.
Sounds confusing?
Let's put it like this — if you started the month with 1,000 customers but only retained 950 by the end of it, your churn rate is 5%.
Calculation: (50 / 1000) x 100 = 5%
You should monitor the churn rate and take corrective measures if necessary. These measures may involve adjusting prices, giving discounts, or fixing problems with the product or service itself.
Repeat purchase rate
The frequency with which a consumer buys from you again indicates their loyalty. When consumers buy from you repeatedly, it shows they are pleased with their experience and are committed to maintaining that relationship. It's a useful metric for gauging the effectiveness of your advertising and client retention efforts.
How to calculate it: Simply divide the sum of your repeat purchases by the sum of your buyers during the timeframe in question to get your repeat purchase rate.
Let's say you had 150 repeat purchases this month and an overall 500 customers — your repeat purchase rate would be 30%.
Calculation: (150 / 500) x 100 = 30%
If your company successfully appeals to its target market, you should see high client retention rates. Tracking your customer retention rate can help you figure out how to serve your present customers better while also attracting new ones.
Meet MarketingCloudFX:
One platform tracking countless metrics and driving stellar results.
Learn More About Our Proprietary Software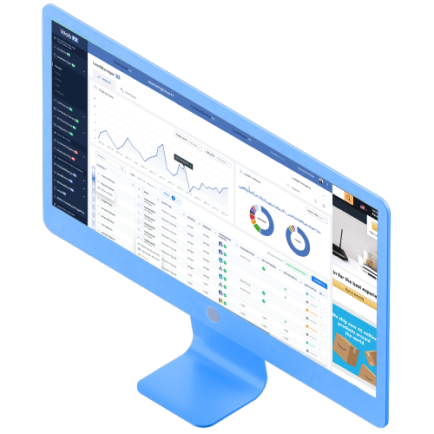 Top 6 customer retention strategies to boost sales
Here are some of the best customer retention strategies you can implement to boost revenue:
1. Implement a loyalty program to reward and incentivize repeat business
Let's face it — everybody loves feeling appreciated and valued, and your customers are no exception. You can demonstrate to your regular customers that you appreciate and are grateful for their support by providing exclusive content or offers.
Introducing a loyalty program that rewards customers with benefits like discounts and freebies is a great way to encourage repeat business. These modest acts may go a long way toward strengthening your relationship with your clients and raising their CLV.
One of the best methods for implementing a loyalty program is a points-based one. This program lets your buyers rack up points with every purchase and cash them in for discounts or other perks. This way, you can incentivize customers to keep buying from you by providing prizes at increasing levels based on the number of points they've accumulated.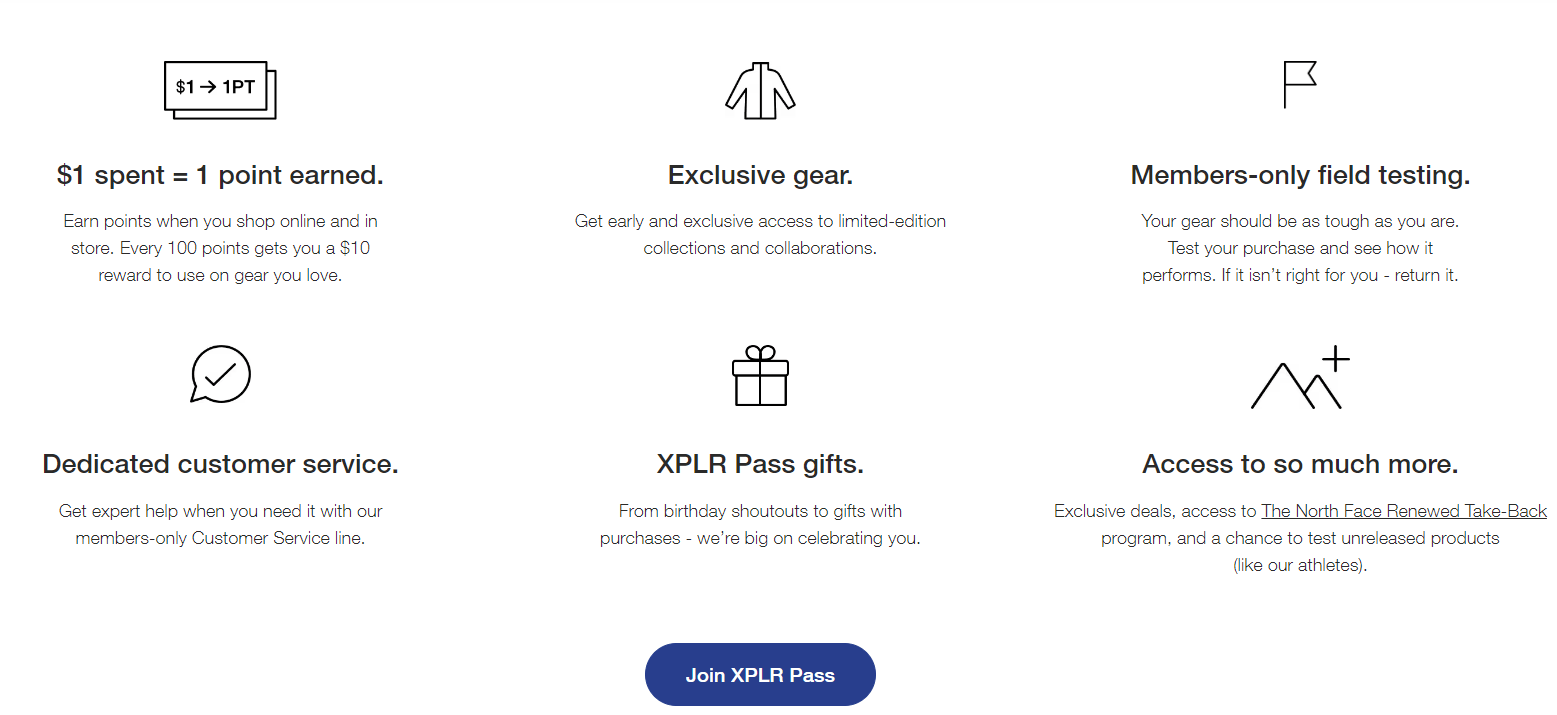 You can also offer incentives like member-only discounts, free delivery, and priority service lines to customers who participate in loyalty programs. However you decide to implement your loyalty program, it is critical that you make it simple for customers to join and immediately begin accruing rewards.
2. Provide special offers to customers who reach milestones
Human nature dictates that we become more driven to complete our goals when we observe progress toward them. It naturally instills a sense of pride and determination to finish the job. Similarly, rewarding your most loyal customers for reaching specific benchmarks with special discounts and other perks can help them feel like they've achieved something.
You can design your system such that a new customer who signs up today will receive a reward after 3, 6, or 12 months if they meet specific criteria. Three months in, provide a discount of 10% on the customer's next purchase — six months in, throw in a free bonus item. After a year of patronage, you can reward them with a unique promotion based on their preferences and past purchases to keep them coming back.
This method not only shows appreciation to loyal customers but also inspires them to keep working with you. Offering incentives specific to each customer's actions and preferences sends a message that you value their business and will go the extra mile to ensure their satisfaction.
3. Leverage subscriptions to add value to the experience
Consumers are more likely to repeat purchases if they get special treatment. One strategy is to give away premium add-ons through paid memberships.
If you run a cosmetics company, for instance, you can provide custom skincare products in monthly subscription boxes tailored to each customer's unique needs. You not only improve the customer's satisfaction by giving them an easy opportunity to test out new items but also encourages repeat business due to the special perks that come with each purchase.

You can utilize the information from the subscription service to fine-tune your product lineup and target audience more effectively. The consistent income from subscriptions also facilitates long-term planning and budgeting for your company.
4. Provide exceptional customer service
Have you ever experienced horrible customer service from a brand you trust? I bet it was frustrating and made you never want to do business with them again.
That's why you should provide superior service and a satisfying transaction for your customers, making them feel valued and encouraging them to return for more business. It is not only about the product or service but also about their total experience with your organization.
So you should deal with any conflicts as soon as they develop while maintaining a compassionate attitude. Your company's customer care agents should be well-informed and capable of making sound decisions for their customers.
Providing service that goes above and beyond for clients is essential to gaining new ones, differentiating oneself from the competition, and retaining current ones.
5. Utilize social media platforms to build relationships
Businesses now use social media as a customer service tool because of how integrated it has grown into people's everyday lives. It lets you connect with your target audience, encourage feedback, and inform them about your latest offerings.
Customers are more likely to stick with your business if they feel that their opinions matter. Social media provides two-way communication and a forum for customers to air grievances.
Customers can also contribute comments on social media, which you can use to boost your product offers and customer support. Maintaining an active social media presence is crucial, as is swiftly answering customer questions and comments. Doing this lets you cultivate a devoted following and draw in additional clients through word of mouth.
6. Continuously innovate and improve your offerings
Innovation is essential for remaining one step ahead of the competition and maintaining client interest in your products. So, it's crucial to periodically evaluate your goods or services and search for opportunities to enhance them. You can ensure that your company remains relevant and keeps bringing in and retaining clients by consistently inventing and upgrading.
You can conduct market research to identify trends and prospective areas for improvement, then invest in research and development to create brand-new goods and services. You should also ask for consumer input and utilize it to enhance your products and service.
By constantly inventing and developing your offerings, you can ensure that your company remains relevant and fulfills the changing demands of your clients. This strategy will not only help you maintain existing clients but also attract new ones.
Time to Level Up Your Sales
Our long list of services helps you grow every aspect of your business with marketing strategies that are proven to increase bottom-line metrics like revenue and conversions.
In the past 5 years, we've managed more than 12.9 MILLION transactions across our client base.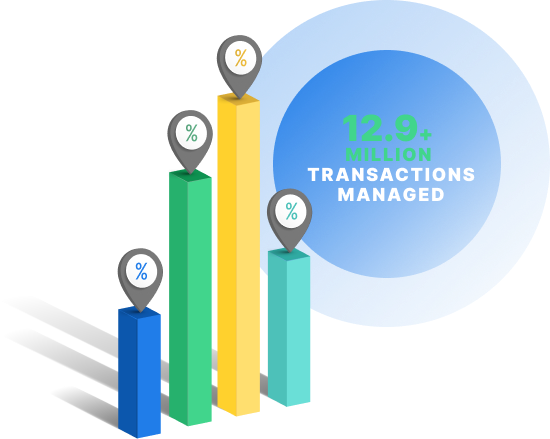 Boost revenue with our customer retention strategies
At WebFX, we provide a range of customer retention methods to assist you in attracting repeat clients and boosting sales over time.
Our experts can work with your team to implement personalized email marketing, social media marketing, and targeted online promotions to keep your customers interested and prevent them from switching to competitors.
Our strategies and technology can boost your company's revenue and client retention. We've successfully used similar tactics for other businesses, leading to exponential expansion and higher profits.
So far, we've generated over $3 billion in revenue for our clients. But don't take our word for it — hear from our clients about how we've helped their businesses thrive and succeed through our services and expertise.
Contact us online or call 888-601-5359 to learn more about how we can boost customer retention and revenue.
Sina is a marketing expert who specializes in SEO, AI, and digital marketing content. With over five years of experience, she's written hundreds of pieces, spanning a variety of topics and industry niches. She loves combining her strong eye for detail and passion for storytelling in her work. You'll find her fruit picking or horse riding at the local farm when she's not writing.

WebFX is a full-service marketing agency with 1000+ client reviews and a 4.9-star rating on Clutch! Find out how our expert team and revenue-accelerating tech can drive results for you! Learn more
Try our free Marketing Calculator
Craft a tailored online marketing strategy! Utilize our free Internet marketing calculator for a custom plan based on your location, reach, timeframe, and budget.
Plan Your Marketing Budget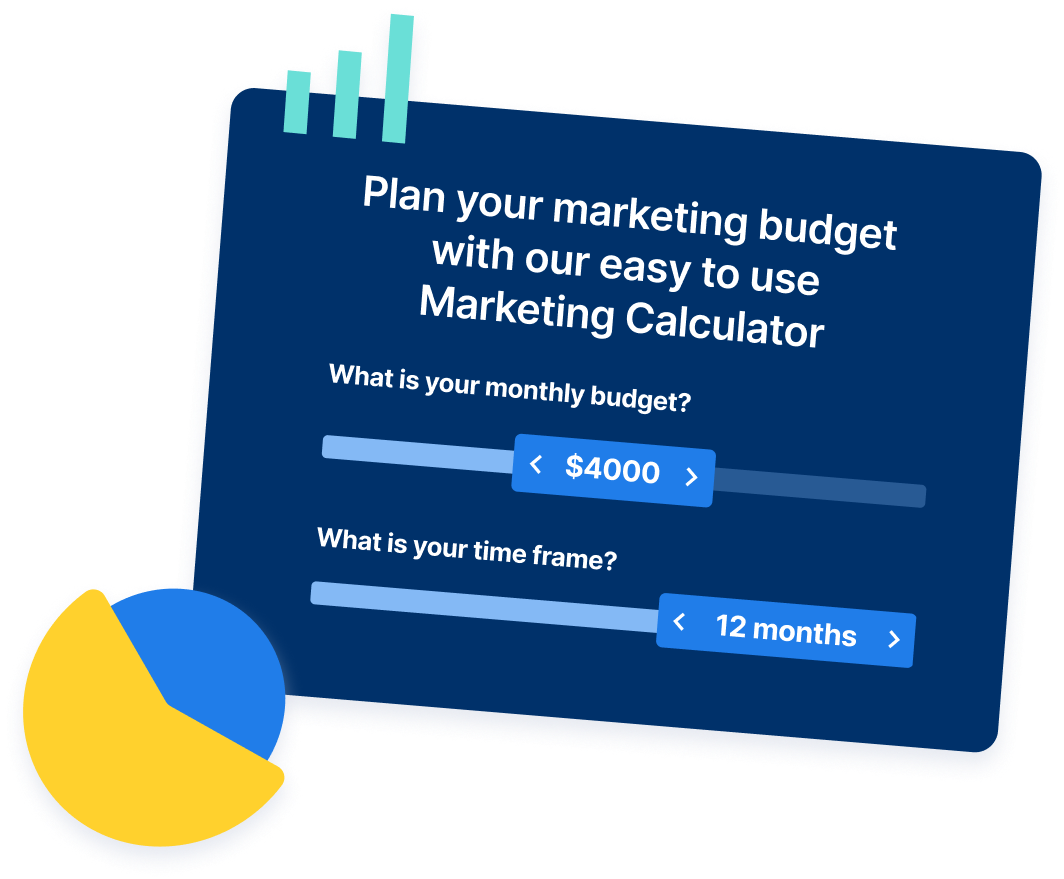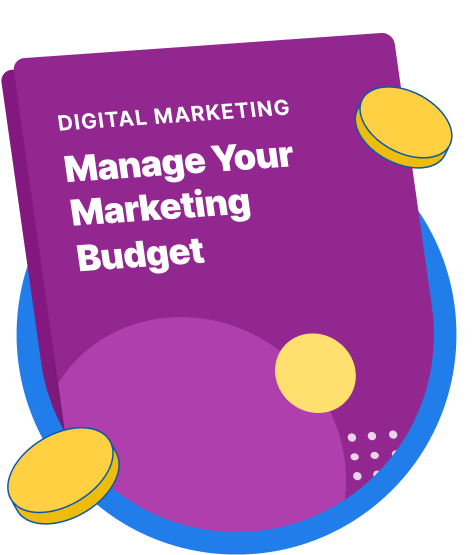 Maximize Your Marketing ROI
Claim your free eBook packed with proven strategies to boost your marketing efforts.
Get the Guide
Try our free Marketing Calculator
Craft a tailored online marketing strategy! Utilize our free Internet marketing calculator for a custom plan based on your location, reach, timeframe, and budget.
Plan Your Marketing Budget