Joy has just opened a business, and it seems like she's done everything right. She set up her store, filed her paperwork, and created a line of superior products. There's just one problem — she doesn't have any customers. The reason?
Quite simply, no one knows about her storefront. Both for Joy's business and yours, digital marketing can help get you on the map — and it's essential to success. Marketing makes your target audience aware of your business and encourages them to purchase your products. But what is digital marketing, and how does it work? Below, you'll find digital marketing made simple in the form of an easy-to-understand breakdown. Keep reading our digital marketing overview to learn more about online marketing, and then subscribe to Revenue Weekly — our email newsletter — to receive more tips from the agency with over 25 years of experience!
What is digital marketing?
So, what is digital marketing?
To begin our digital marketing overview, let's start by defining the term "digital marketing". Digital marketing refers to any advertising that takes place online. Places you might encounter digital marketing include:
Digital marketing isn't just one strategy, though — several strategies fit under the marketing umbrella. Those strategies include:
We'll get into those strategies in more detail later, so read on for more information.
Why does digital marketing matter?
To continue discussing the online marketing basics, why does digital marketing matter? What makes it worthwhile for your business? Digital marketing is easily the most important form of marketing today, since the Internet offers the largest audience available. Digital marketing offers a variety of strategies to help reach customers wherever they operate online. For example, you can reach users through emails, social media, or Google. With such a large audience and so many options at your disposal, you can achieve incredible results for your business when you market yourself online.
Types of digital marketing
Now that we've covered the online marketing basics, we can start to break things down a bit more.
Online marketing isn't a single unit but a collection of several distinct strategies. Below, we'll cover some of the most prominent such strategies. Here is your guide to digital marketing made simple — four digital marketing tactics to help you market your company!
1. Search engine optimization (SEO)
Search engine optimization (SEO) is a strategy that involves optimizing your web content to rank in Google search results. You can begin optimizing your content by incorporating specific keywords that are relevant to both the content and your business. For example, you might write a blog post on your website with a list of tips for pest prevention. You could include the keyword "pest prevention tips" in the post, and as a result, that page might end up ranking in Google for that keyword. The result of keyword targeting is that users can find your content in their Google searches and arrive at your site where they can convert.
And keywords are only one method — SEO involves many tactics meant to help optimize your web content. Other SEO tactics include:
2. Pay-per-click (PPC) advertising
Pay-per-click (PPC) advertising is like SEO in that it uses keywords to reach people through Google, but it's not at all the same strategy. With PPC, you run paid advertising campaigns through Google Ads, and your ads then appear at the top of search results.

In Google Ads, you can bid on specific keywords you want to target. Based on your bid and your Quality Score — Google's assessment of your ads' overall quality — Google will display your ads for those keywords when people search for them. The best part is, you only pay for your ads when people click on them.
That makes PPC very cost-effective when done well, in addition to being a strategy that drives fast results.
3. Social media marketing
Since one of the main benefits of digital marketing is that it lets you reach a large audience, it makes sense that you'd want to go to the most highly populated place on the Internet. Social media is a top contender for that position, taking up 28% of the average user's Internet time. Social media platforms you can use include:
On social media, you can create an account for your business and post engaging content that will draw in users on a variety of platforms. That content can take different forms, from infographics to videos, but all of it should remain relevant to your business while still proving interesting to people. You can also advertise on social media by launching some paid social media ads. You can set up these ads to appear in users' social media feeds.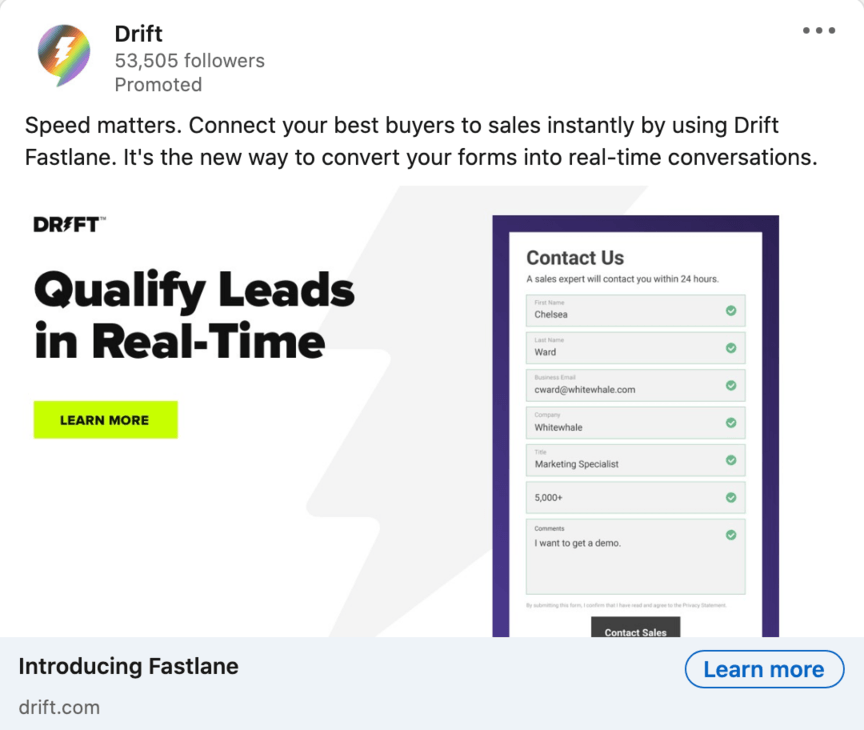 Best of all, you can target those users based on features like age and location to reach the most relevant audience.
4. Web design and development
Ultimately, your online marketing efforts lead back to a central location — your website. Your site is where users can find complete information about your business and where they can get in touch with you or purchase your products. For that reason, web design is essential. Your web design should cover a blend of technical and visual elements, ideally forming a site that is both appealing and functional for users.
Some key ways to optimize your web design include:
With a well-designed website, you'll be able to retain the traffic drawn in by your other digital marketing, significantly increasing your conversion rates.
Time to Level Up Your Sales
Our long list of services helps you grow every aspect of your business with marketing strategies that are proven to increase bottom-line metrics like revenue and conversions.

In the past 5 years, we've managed more than 12.9 MILLION transactions across our client base.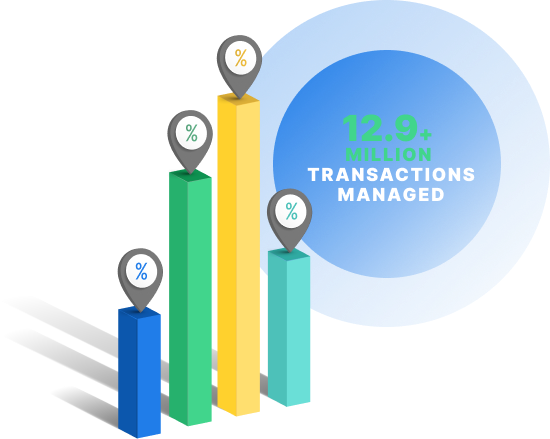 WebFX can help you implement all the online marketing basics
Hopefully, you found our "digital marketing made simple" guide helpful. Now that you understand what online advertising is, you can begin to implement it for your business — and WebFX would love to help you get started! With our digital marketing services, you can get help optimizing your marketing for each of the strategies above and more. You'll also receive a dedicated account representative to keep you closely informed of everything we do for you. To get started with us, give us a call at 888-601-5359 or contact us online today!
How is your website's SEO?
Use our free tool to get your score calculated in under 60 seconds.
Get posts by email
Join 200,000 marketing managers and subscribe to Revenue Weekly!
"*" indicates required fields
WebFX Careers
Join our mission to provide industry-leading digital marketing services to businesses around the globe - all while building your personal knowledge and growing as an individual.