A headless CMS is a CMS that can work with any front-end, or "head." In this blog post, we'll explain that definition in more detail. We'll also talk about the benefits of a headless CMS and list some of the best headless CMS options available. Keep reading for more info.
You can also check out this video about web design and development:
Then subscribe to Revenue Weekly, our email newsletter, for more digital marketing tips!
Don't miss our Marketing Manager Insider emails!
Join 200,000 smart marketers and get the month's hottest marketing news and insights delivered straight to your inbox!
Enter your email below:
"*" indicates required fields
(Don't worry, we'll never share your information!)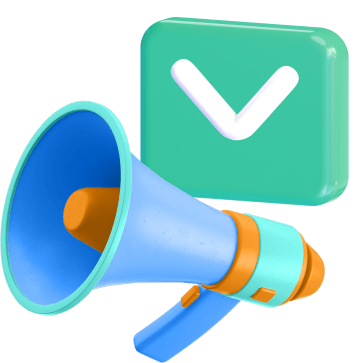 What is a headless CMS?
A headless CMS is a type of CMS that separates the "head" — that is, the front-end part of a website — from the "body" or the back-end part. The idea is for the body to be transferrable between different heads and work equally well with all of them rather than being limited to a single front-end structure.
What's the difference between a headless CMS and a monolithic CMS?
If that definition still left you confused, don't worry — a headless CMS isn't necessarily the easiest topic to grasp right away. To help explain it, let's compare it to traditional — or monolithic — CMS platforms.
With any CMS, you have a front-end and a back-end. The back-end is where all the actual site data is stored and coded. The front-end is where that coding takes the form of the website as users see it.
In a monolithic CMS, the front-end and back-end are irrevocably fused together. When you code the website in the back-end, you're limited entirely to the structure of that specific front-end. It only works as a united system — try to pair the back-end with a different front-end format, and you're in trouble.
A headless CMS, though, separates the two components. The back-end becomes far more flexible. It uses structured data to organize the code in a way that works with a variety of front-end formats — all you have to do is connect the two parts with an application programming interface (API).
So, let's say you had some web content built in your back-end and wanted to reformat your site in a totally different way. Or, maybe you wanted to build a mobile version of your site. In either case, with a monolithic CMS, you'd likely have to completely remake it in a new way.
But with a headless CMS, you don't have to change much of anything in the back-end — you just hook it up to your new desired head, and it works fine. No need to restructure any of the underlying data.
Benefits of a headless CMS
Now that we've explained how headless software works let's look at what the benefits are of using it. There are three reasons in particular that you might want to consider it.
1. More flexibility
The biggest benefit of using a headless system is that it gives you far more flexibility when it comes to formatting your site in different ways. With a monolithic CMS, you're limited to whichever "head" is already built into the CMS.
But a headless CMS, as the name suggests, has no built-in head. You can simply use APIs to pair your back-end with whichever head you choose. That means you have far more options when it comes to your website's front-end component.
2. Less work
Another benefit of using a headless CMS, which sort of builds off the last benefit, is that it frees you from having to spend a lot of time and effort reworking the back-end content for the new front-end. The transition can go much more quickly and easily with headless software.
As we've already noted, if you want to use a different front-end system or format for your website, a monolithic CMS would usually require you to totally rebuild the site on a different platform. But with a headless CMS, you can make the transition far more easily because the back-end content doesn't need to be remade or reformatted.
3. Greater security
The third major benefit of headless software — one that isn't as widely known — is that it gives you better website security.
The reason is that hackers and bots often enter a site through the front-end, since that's the layer users can see. And with a monolithic CMS, wherever they enter, they then have access to the entire site since it's all one interconnected CMS.
But by keeping the front-end and back-end separated from one another, you make it more difficult for malware to move between the two and corrupt your entire site at once. Essentially, you limit the amount of damage it can do.
3 of the best headless CMS options for you
We've established what headless systems are, how they work, and why you can benefit from them. Now the question becomes, which headless CMS is best for you?
There are plenty of options out there, but let's talk about three of the best headless CMS options on the market.
1. Sanity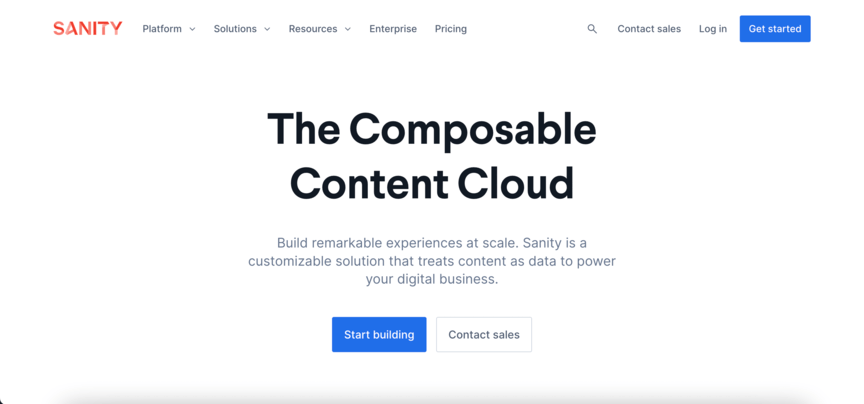 Price: Free, or $99+ per month for an upgraded version
Sanity is one of the most popular headless CMS options on the market, and for good reason. It has a reputation for being very easy to use and advertises the fact that it treats content as data. It also comes with a full API suite to help you connect with a variety of different front-ends.
2. Contentful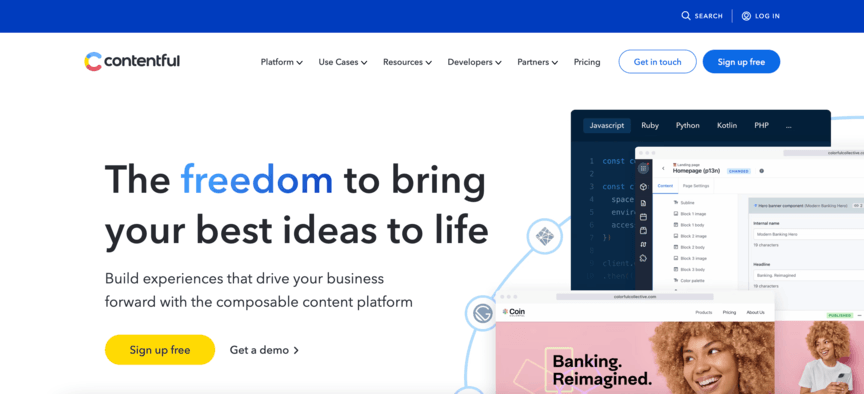 Price: Free, or $489+ per month for an upgraded version
Contentful is another top headless CMS. It comes equipped with features like a rich text editor, content modeling, and static site generator integration. It has a very limited free plan, as well as a paid premium plan and a custom-priced enterprise plan.
3. Contentstack
Price: Custom pricing
Contentstack is another excellent choice of headless software. It comes with a few different handy features, including workflow management and content previews. Though there's no free plan, it does offer a free trial. It also integrates with multiple platforms like Salesforce and Marketo.
We don't want to tell you about the work we do, we want to SHOW you.
View Our Portfolio

We've built over
1,100
Websites
in a variety of industries.
WebFX can help you optimize your web design
Regardless of what kind of CMS you use, you'd likely benefit from having the help of a professional web design agency. As it happens, you're at the perfect place for that — WebFX.
We have more than 25 years of experience building and designing websites, and we'd love to provide our top-notch web design services to your business. To get started with us, just call 888-601-5359 or contact us online today!
WebFX Careers
Join our mission to provide industry-leading digital marketing services to businesses around the globe - all while building your personal knowledge and growing as an individual.