March 7, 2023
9 minute read

Sina is a marketing expert who specializes in SEO, AI, and digital marketing content. With over five years of experience, she's written hundreds of pieces, spanning a variety of topics and industry niches. She loves combining her strong eye for detail and passion for storytelling in her work. You'll find her fruit picking or horse riding at the local farm when she's not writing.
Since revenue is the heartbeat of every business, any respectable company will have an overarching sales plan and departmental procedures explaining how each team will do its bit to bring that goal to fruition.
But what is a sales plan, and how do you create one?
In this post, we'll go over a sales strategy, its key elements, and how to create a sales plan that works best for your business. Here's a rundown of what we'll cover:
Before we start, sign up for our newsletter to receive strategies and tactics for building a winning sales plan to propel your business to new heights. Over 200,000 sales managers have come to rely on us — you can also put your faith in us.
Don't miss our Marketing Manager Insider emails!
Join 200,000 smart marketers and get the month's hottest marketing news and insights delivered straight to your inbox!
Enter your email below:
Inline Subscription Form – CTA 72
"*" indicates required fields
(Don't worry, we'll never share your information!)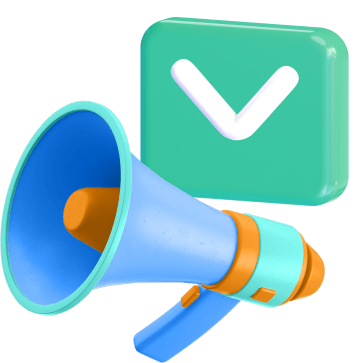 What is a sales plan?
A sales plan is a roadmap that outlines the strategies you and your sales team will use to achieve your revenue goals. It details the company's intended clientele, projected profitability, tactics, and the tools your salesforce will employ to meet its long-term sales quotas.
5 key elements of a successful sales strategy
The three pillars of a successful sales plan are syncing with your general business goals, doing a market analysis, and examining your social and professional networks and how to grow them to reach more prospective clients.
Here are the core components of any effective sales plan:
1. Model of sales operations
Your sales department is a crucial link in the chain connecting your company's offerings to potential buyers — that's why it's essential to have a strong sales team structure.
How your sales team is structured depends on several factors, such as the availability of different representatives at different times of the year, the other areas of expertise represented on the team, and the priority areas for closing deals.
Other variables include what kind of salespeople you hire, when they're accessible, and what parts of the sales process they're accountable for.
Time to Level Up Your Sales
Our long list of services helps you grow every aspect of your business with marketing strategies that are proven to increase bottom-line metrics like revenue and conversions.
In the past 5 years, we've managed more than 12.9 MILLION transactions across our client base.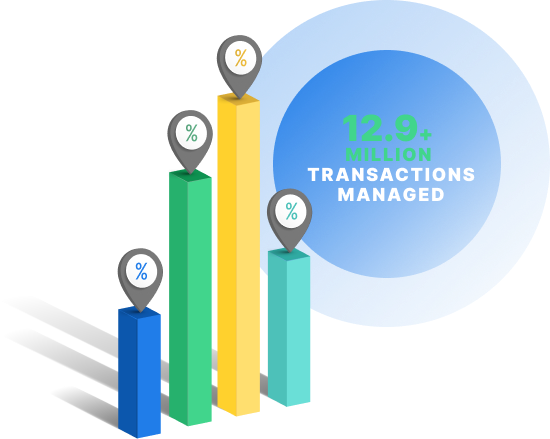 2. The company's overall mission statement

A mission statement is a brief, clear explanation of your company's overall goals and course of action. It helps your sales department understand its role within the larger vision and objectives of the company.
In sales, having a mission statement may help you focus on what's most important, accept deals that align with your goals, and decline those that don't. A well-crafted sales mission statement will help you achieve greater success by unifying your sales force behind a shared goal.
3. Market research and analysis
Market research, including demographic and customer profile information, is one of the most crucial parts of your sales plan, as it informs your sales approach. The most critical step is to determine whether or not you will be targeting huge organizations rather than smaller ones in your marketing efforts. The key is to know whom you're trying to sell to and what they'll get out of buying from you.
4. Revenue targets

It's essential to give your team specific, measurable revenue targets to boost sales performance. The easiest way to create goals your team can achieve is to evaluate how well they did the previous year and use that as a benchmark for how much they can improve this time.
One of the best practices is to implement key performance indicators (KPIs) to track progress toward your goals and gauge the efficacy of your efforts. Consider how these revenue projections fit into the overall plans for your organization.
Measuring the metrics that affect your bottom line.
Are you interested in custom reporting that is specific to your unique business needs? Powered by MarketingCloudFX, WebFX creates custom reports based on the metrics that matter most to your company.
Leads

Transactions

Calls

Revenue
Learn More

5. Resource and fund allocation
Your sales plan should detail your financial and human resources and the methods you intend to employ during the year. The best approach is to consider the cost of acquiring a new customer and how much of a budget you've set out for your sales team and the necessary resources.
Then, outline how you intend to put your resources to use, including any funds set aside for promotional and sales materials. Provide a brief synopsis of how you plan to use each resource and the rationale behind dividing up your resources.
How to create a sales plan in just 6 steps
1. Set clear and attainable goals
If you can clearly articulate your primary goals, you'll be better positioned to create a sales plan that will lead you to success. They can be as specific as a percentage increase in revenue or as generic as expanding the workforce.
Setting clear and well-thought-out goals and objectives is the first step to formulating a good sales strategy, and you can start by considering if:
There's a particular untapped market you want to break into.
There is an urgent need to grow your team.
There's a new innovative offering to launch.
Once you have answers to these questions and ideas for targets to set, you can discuss your goals with your team and get their input. If they feel that their opinions matter, they'll be more willing to put in their best efforts to help carry out your sales strategy.
2. Assess your company's overview
After deciding on a target, the next step is to provide an honest assessment of your company's current status in reference to that target. Think about all that you have going for you. Analyze the tools at your disposal and determine how you're using them to reach your goals.
As you plan your sales strategy, you can start by thinking about how you would answer the following questions:
What obstacles do you face?
What are your strengths?
Which channels brought you the most significant proportion of business?
Which markets would you want to see growth in?
How can you make the most of your resources?
If you need help figuring out where to start, a strengths, weaknesses, opportunities, and threats (SWOT) analysis may help you better understand the state of your organization by systematically evaluating its strengths and weaknesses.
3. Identify and formulate your sales strategies
Now it's time to determine the techniques your sales staff employs to connect with potential clients. Sales and marketing strategies encompass social media, in-person events, and cold calling. Here are three possible approaches to making sales:
Script-based selling is when your sales agents employ a pre-written script or guide when communicating with potential customers. It helps salespeople explain to their clients how their offering meets their needs more thoroughly and convincingly.
Needs-Satisfaction Selling is asking questions to determine a buyer's pain points and requirements to help salespeople target their pitches more effectively. This strategy is most effective when clients have different needs, but the offerings are universal.
Strategic-partner selling is when two companies participate in the success of each other by pooling their resources to develop strategies that will expand both parties. Both sides make efforts and contribute knowledge to find common ground and develop solutions.
Furthermore, you can use your point-of-sale (POS) system to store customer data, allowing you to monitor both regular and new customers. You can also use direct mail, email, short message service (SMS), social networking sites, telemarketing, and other digital and traditional marketing channels.
Meet MarketingCloudFX:
One platform tracking countless metrics and driving stellar results.
Learn More About Our Proprietary Software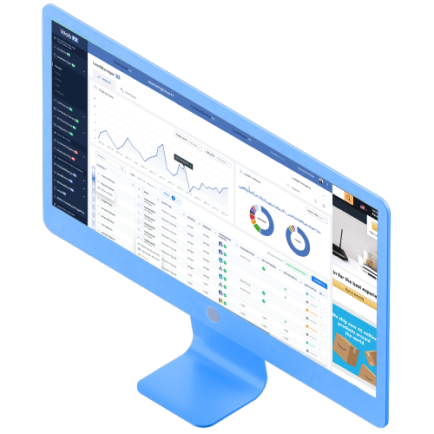 4. Assign clear roles to sales team members
Having a clear sense of one's role in a team facilitates more effective collaboration. When team members know what they're supposed to do as part of a team, there are fewer conflicts, less competition for leadership roles, and more innovative solutions to problems.
Everyone on the sales team, whether their responsibilities vary or are uniform, has to know what they're responsible for and how they fit into the bigger picture. Having a clearly defined sales strategy demonstrates the company's priorities and allows the sales force to target and execute sales more precisely. As a leader, you should be transparent about the sales team's strategy.
5. Allocate funds and resources to the sales department
Now that you have goals, sales strategies, and a team in place, you can start considering what is feasible, how much it will cost, and what you can afford. To ensure that you allocate funds and resources to areas where they'll yield the greatest returns, consider asking the following questions:
What technologies does your team need to hit the set targets?
How much funding do you need to accomplish each goal?
Do you have enough regular and seasonal workers to carry out the strategy?
The key to the successful execution of a sales plan is to ensure your sales staff has access to resources like customer relationship management (CRM) software or sales automation software to help them reach their targets.
How much should you spend on marketing?
Learn how to plan a marketing budget that fits you and your business needs.
Read the Blog Post & Watch the Video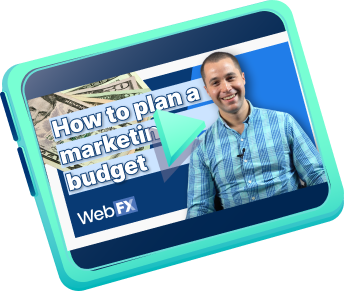 6. Outline how you'll measure progress and performance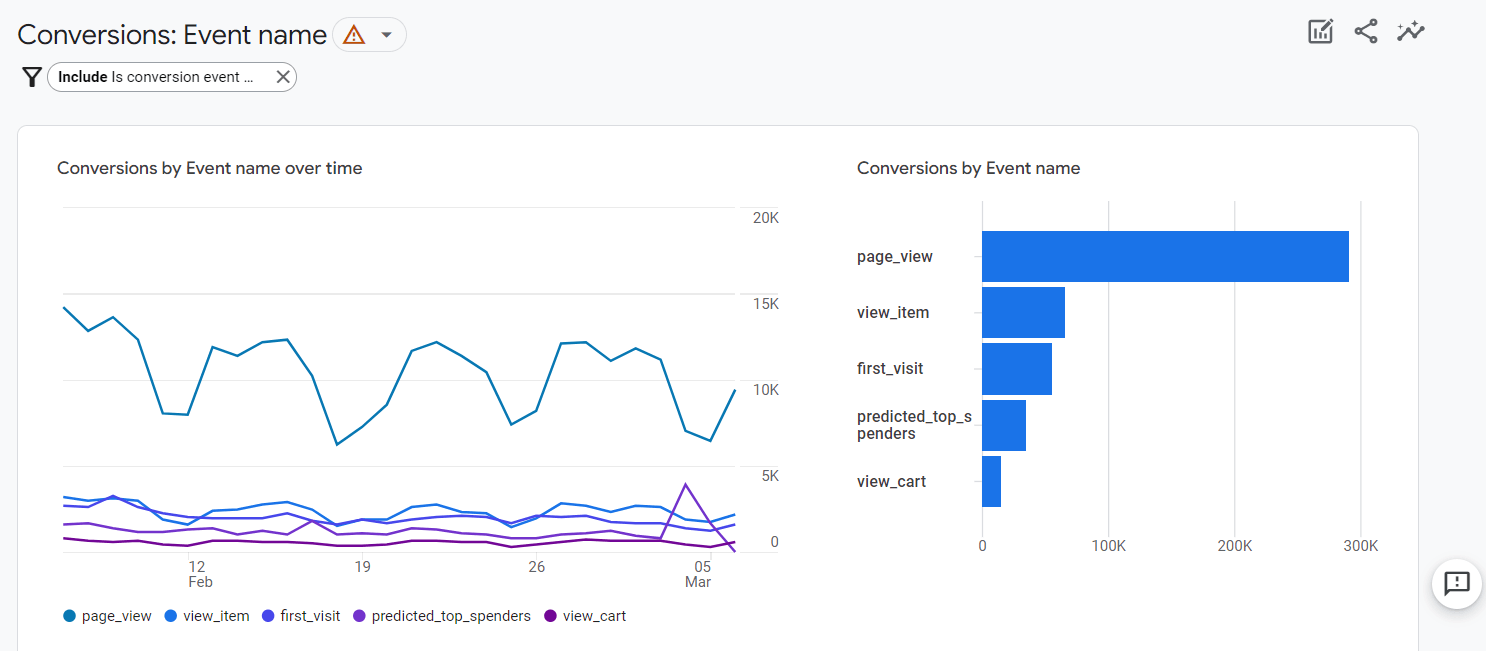 When you propose a long-term sales plan, you must also describe how you track progress and performance. The sales strategy needs continuous monitoring to see if the business is progressing. Measuring performance means contrasting actual outcomes with desired outcomes.
The data collection technologies you choose will significantly simplify performance tracking. You can examine the data your team generated to ensure that they are on course to meet the set targets. You must also be able to process and present the information you collected in a way that each division can use for strategic planning.
The key is to take it one step at a time
Planning is something that is done in addition to day-to-day operations. Now that you know how to create a sales plan, spread out the planning process over the course of a week or so, concentrating on one aspect of your strategy at a time to keep moving ahead without getting overwhelmed.
A sales strategy is never complete, and as your company evolves, so should yours. Take baby steps, evaluate results after a month or two, and improve from there.
A hole in your marketing funnel will drain your sales.
Learn how to patch it with our free tool.
Fix Your Marketing Funnel

Create a sales plan that produces the highest yields with WebFX
Don't know how to create a sales plan? WebFX is here to help! With over 25 years of experience serving clients like you, we are well-versed in increasing revenue and automating sales processes. We have a team of over 500 experts standing by to lend a hand in improving the effectiveness of your sales strategy.
With our cutting-edge technologies like Nutshell and MarketingCloudFX, you can direct your team's efforts on generating sales conversations with prospects and closing deals.
Ready to get started? Contact us online or call us today at 888-601-5359 to speak with a knowledgeable strategist.
Sina is a marketing expert who specializes in SEO, AI, and digital marketing content. With over five years of experience, she's written hundreds of pieces, spanning a variety of topics and industry niches. She loves combining her strong eye for detail and passion for storytelling in her work. You'll find her fruit picking or horse riding at the local farm when she's not writing.

WebFX provides digital marketing solutions with expert marketers, designers, and developers to increase visibility, conversions, and revenue.

Learn more
Try our free Marketing Calculator
Craft a tailored online marketing strategy! Utilize our free Internet marketing calculator for a custom plan based on your location, reach, timeframe, and budget.
Plan Your Marketing Budget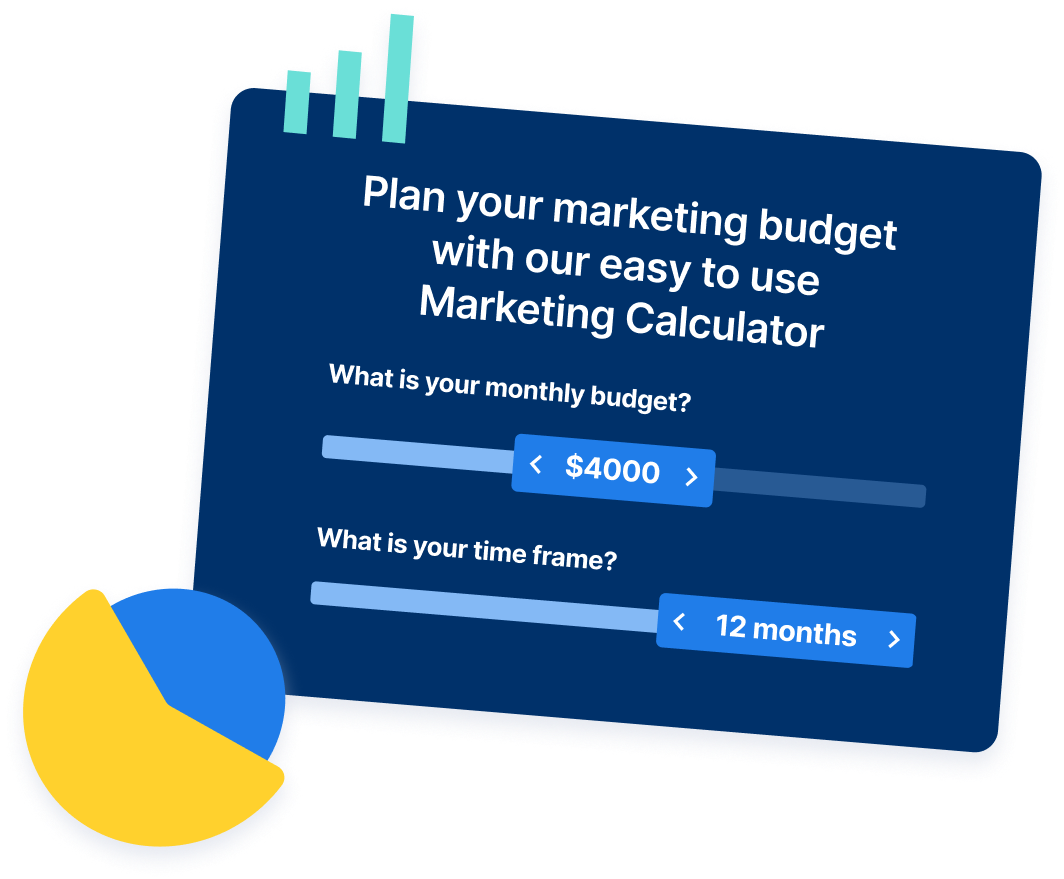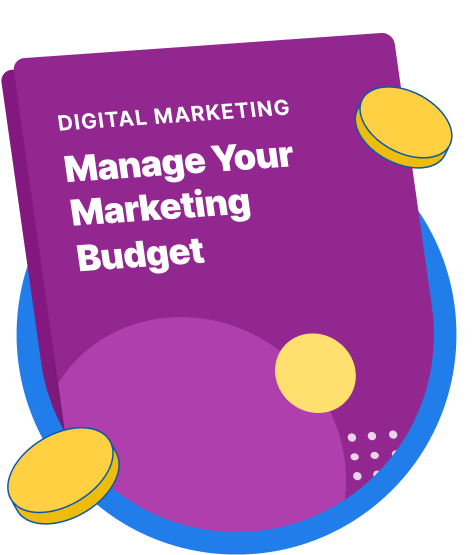 Maximize Your Marketing ROI
Claim your free eBook packed with proven strategies to boost your marketing efforts.
Get the Guide
Try our free Marketing Calculator
Craft a tailored online marketing strategy! Utilize our free Internet marketing calculator for a custom plan based on your location, reach, timeframe, and budget.
Plan Your Marketing Budget