A QR code, short for "Quick Response code," is a barcode-like square that people can scan on their phones to access information. You've probably seen them around — at events, in stores, or as part of marketing collateral.
Marketers use QR codes to make it easier for people to access information. For example, scanning a QR code is much quicker than typing in a URL if you need your audience to visit a website to learn more.
Are you ready to use QR codes to freshen up your marketing communications? Keep reading to learn how to make a QR code, plus tips to use your QR codes effectively.
While you're here, would you like to receive more digital marketing advice? Subscribe to Revenue Weekly for expert tips delivered straight to your inbox!
How to make a QR code
Given how prevalent QR codes are, you can make one in many ways, some of which only require a few taps! The most effective way to make a QR code depends on the target destination — are you making the QR code to send people to a website, Google Form, your social media profiles, or somewhere else?
In this guide, I'll explain how to make a QR code for:
If you're itching to create a QR code, jump to the method you want to use, or keep reading to see the benefits of each method!
How to create a QR code for any target destination
For the most customization capabilities and the ability to make a QR code for any target destination, use a QR code generator. I'll walk through the steps to create a QR code using QRCode Monkey, but I've also included a list of QR code generators if you'd like to use a different one.
To make a QR code on this generator, follow these steps:
1. Head to qrcode-monkey.com and choose the type of content you'll use for your target destination
In QRCode Monkey, you can create a QR code for a URL, location, event, social media profiles, and more.

2. Enter your content
The steps for entering your content depend on the content type you choose, but QRCode Monkey provides the required fields in a user-friendly layout. If you fill out these fields, you'll be set.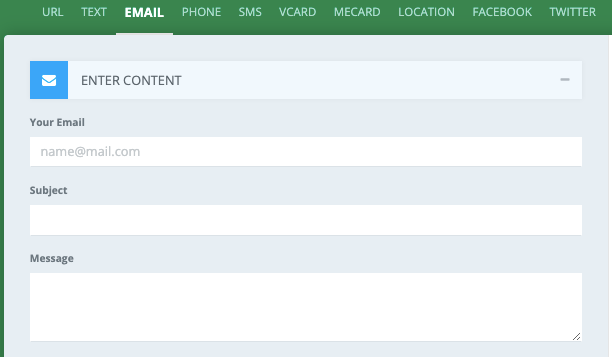 3. Choose the colors for your QR code
Who says your QR code has to be black and white? Many generators allow you to customize your QR code's appearance. In this generator, you can select any color you like — a perfect opportunity to align the code with your branding.
Whichever colors you choose, ensure they don't interfere with scanners' ability to read it.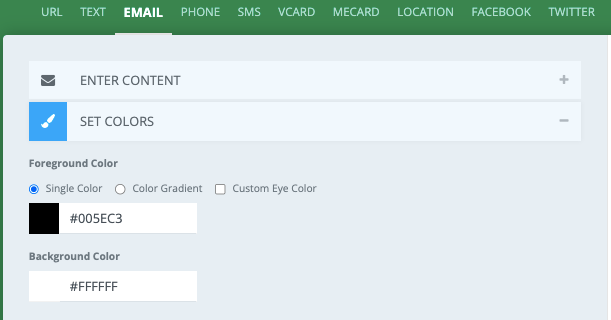 Pro tip: If you want to preview your changes as you work, you'll need to click "Create QR Code" to update the preview image on the right.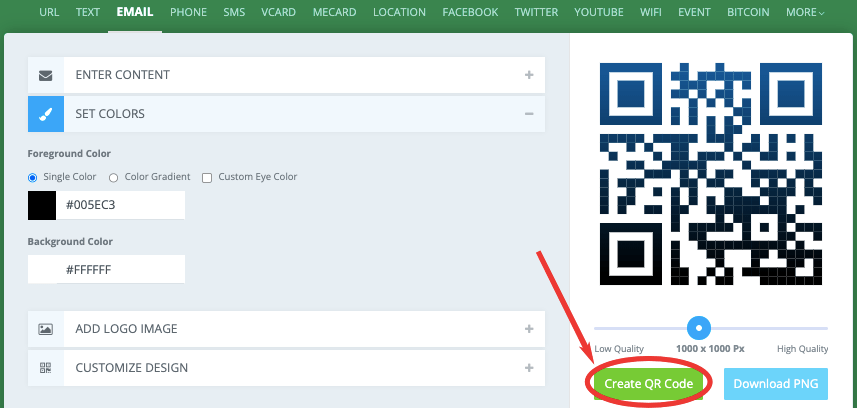 4. Upload a logo if desired
You can also add your logo to the center of your QR code. The generator includes logos from several popular apps, so if you're creating a QR code for one of these apps, you can use these choices to indicate the code's purpose visually.
5. Further customize your code's appearance
Want further customization? QRCode Monkey also allows you to adjust the interior shapes of your QR code. Select the options you want — or keep your QR code's interior the standard design.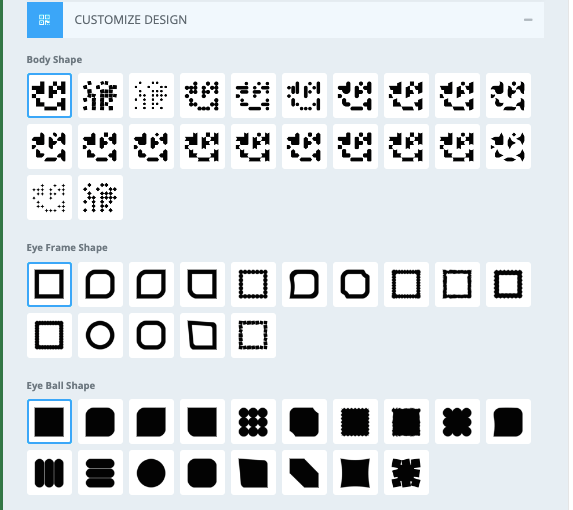 6. Adjust your code's quality if desired
Depending on where you plan on placing the code, you might need a higher quality, or you might want a smaller file size that doesn't need to be as high quality. Use the slider to choose the quality you need.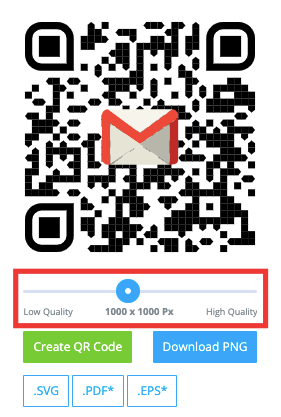 7. Generate your QR code
If you've been updating the preview throughout the process, your QR code will already be generated. To ensure you're looking at the final version, click the "Create QR Code" button one last time.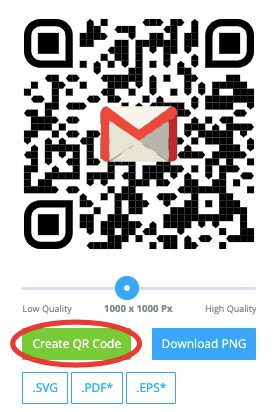 8. Download your QR code
Now that you've reached this step, you're ready to test and share your QR code! If you're unsure where to share your newly made code, jump down to the tips section for some ideas.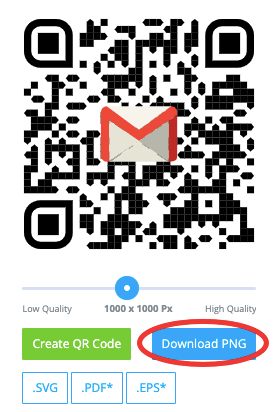 How to make a QR code for a Google form
Marketers use Google forms for many purposes — from surveys to event signups and more — but you might have noticed there wasn't a Google form content type in QRCode Monkey or the other generators. So, you might be wondering how to make a QR code for a Google form.
You'll still use QRCode Monkey — or your generator of choice — but you'll need to follow these steps:
Head to your Google form
Click "Send" in the top right corner

Choose the option to send via link

Copy the link
Head to QRCode Monkey
Choose the "URL" content type and paste in the link

Finish creating your QR code
Simple, right? And you could use the same process to share other content created in Google Drive, such as Google Docs or Sheets.
If you share these files as QR codes, ensure you adjust your share settings in Google Drive accordingly — you might not want to allow everyone with the QR code to edit your files!
How to make a QR code for a link
While QR code generators allow you to create QR codes for URLs, there's a much easier way to generate a QR code for a link. If you're in a hurry and don't need any customization, follow these steps to make a QR code for a link in Google Chrome:
On desktop
Open Google Chrome and head to the desired URL
Right-click on the page
Select "Create QR Code for this Page"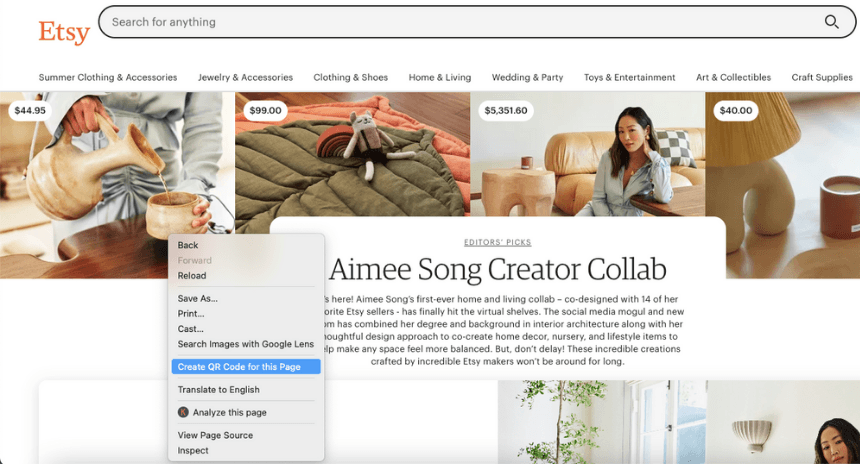 Download the QR code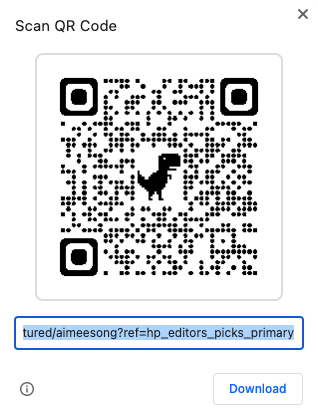 You'll notice the QR code has a dinosaur in the middle of the interior. If you're using the code for marketing materials, this method might not work best, but if you need the code for quick, simple access, it can work perfectly.
On an iPhone
Open Google Chrome and head to the desired URL
Tap the Share button in the top right corner

Scroll down to find "Create a QR Code" and tap that option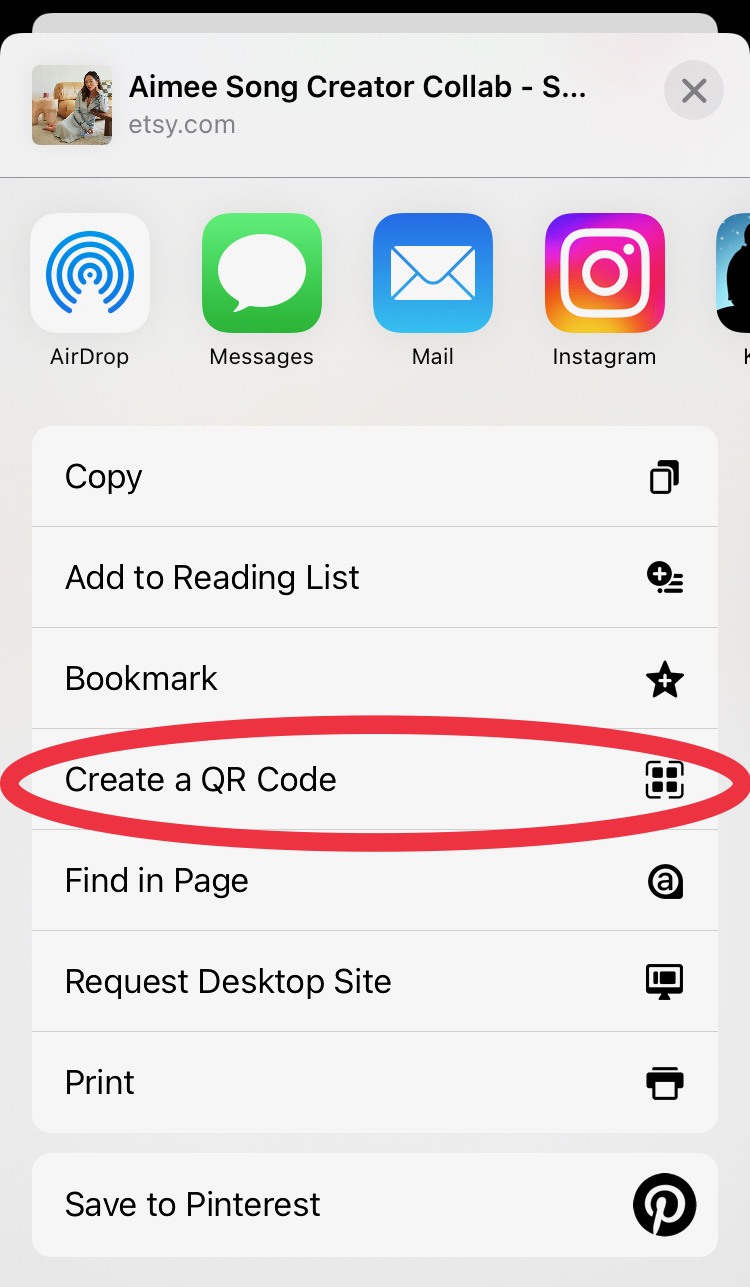 Tap "Share"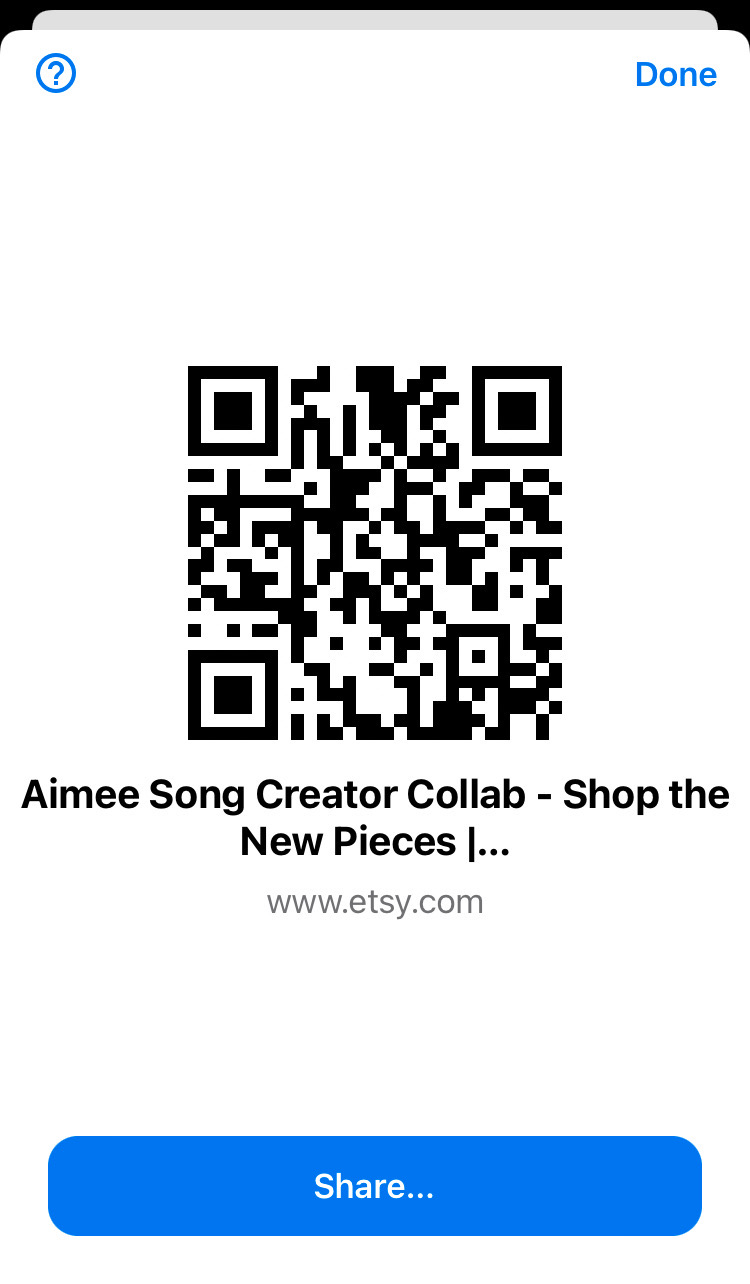 Choose how you want to share or save your QR code
If you want to add the QR code to marketing collateral, you'll likely want to save the image or email or AirDrop it to yourself for editing on your computer.
On an Android device
Open Google Chrome and head to the desired URL
Tap the three vertical dots to the right of the URL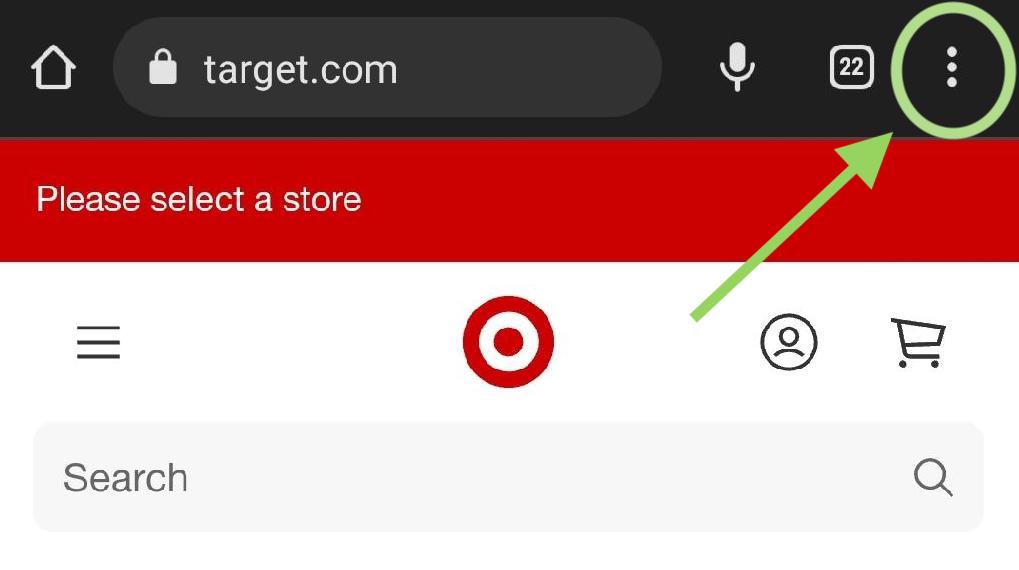 Tap "Share"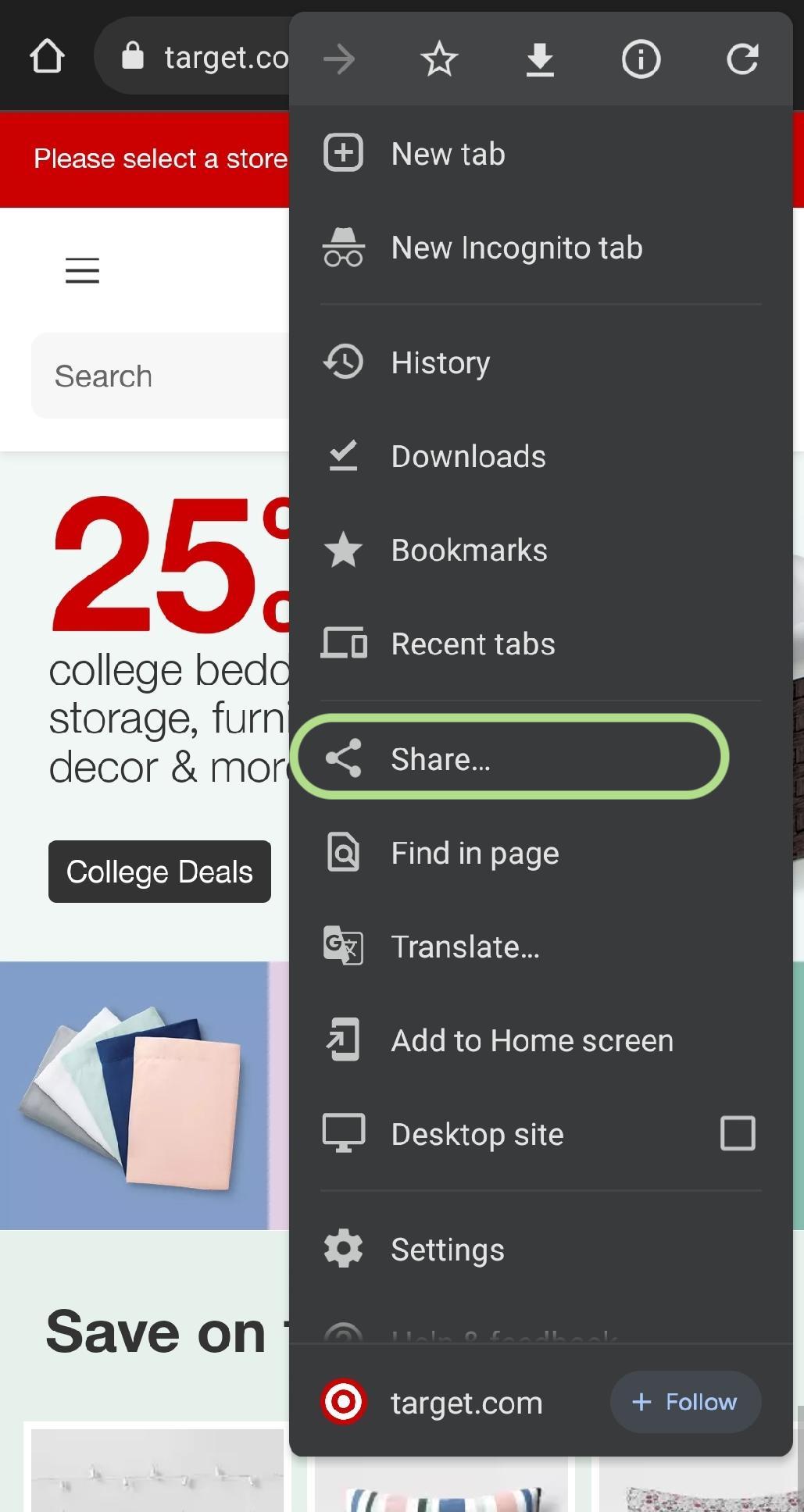 Choose "QR Code" from the menu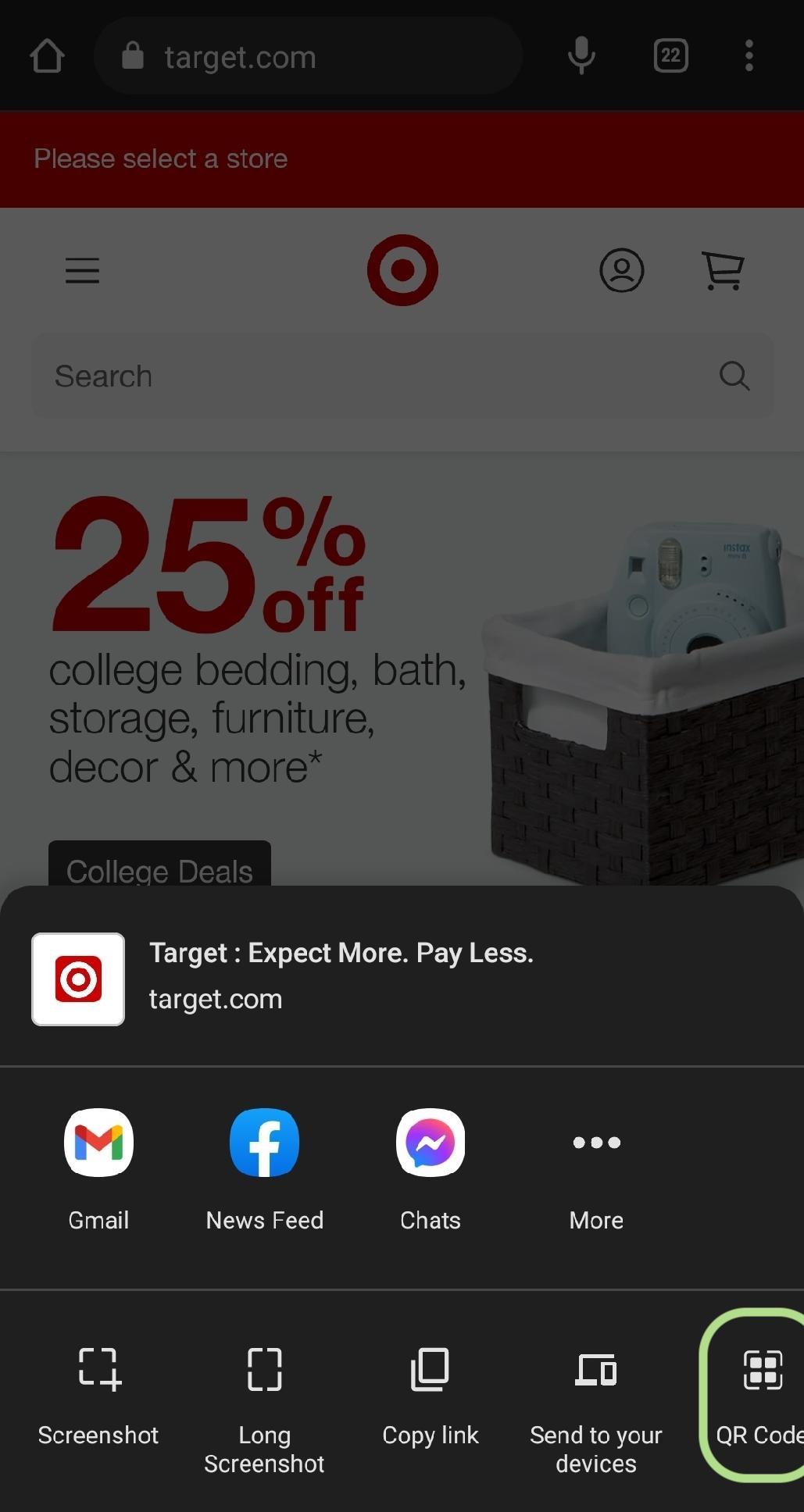 Download the QR Code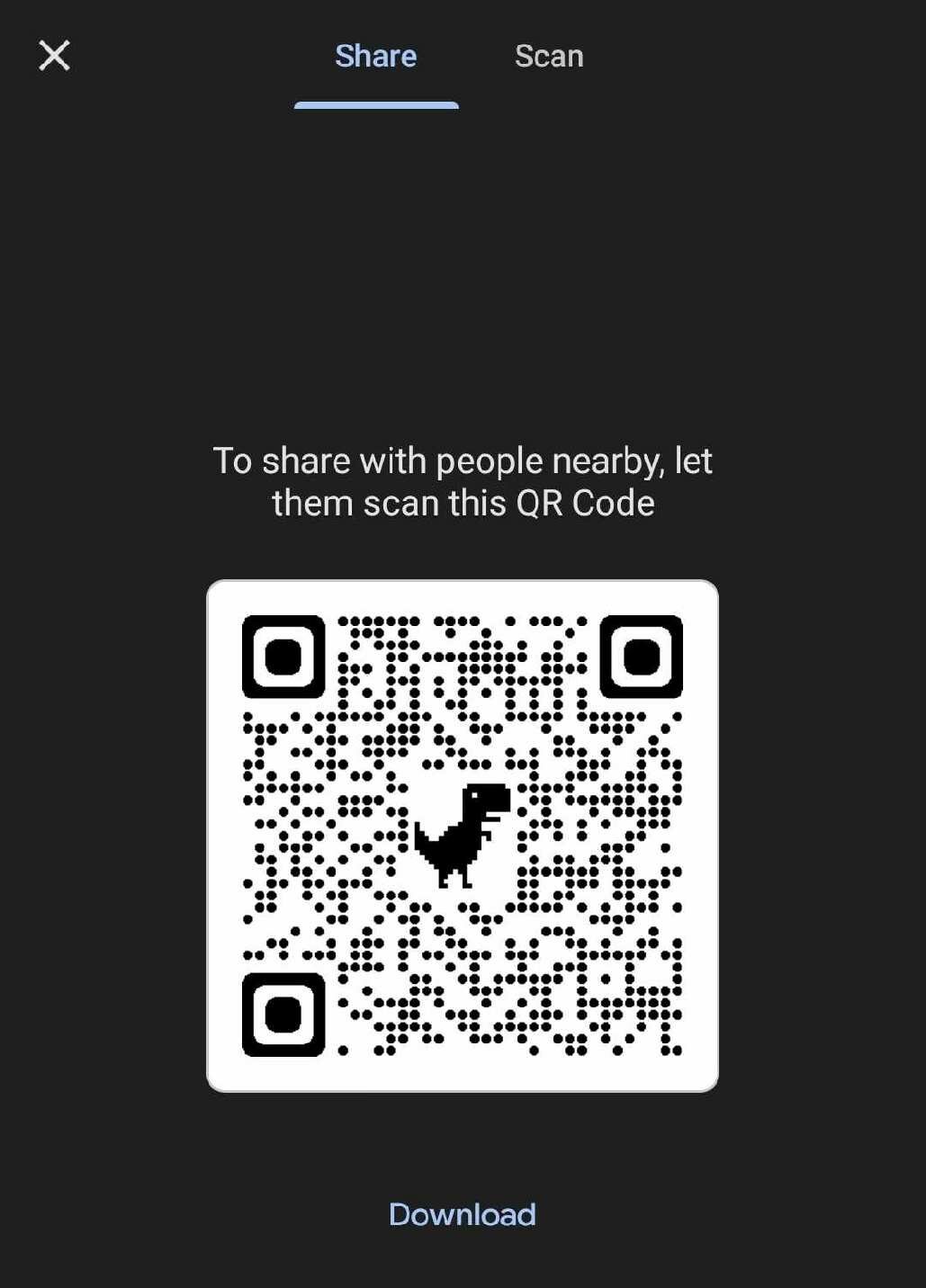 How to create a QR code for your social media profiles
Many social media platforms also allow you to generate QR codes for your profile directly in the app. These QR codes make it easy for people to pull up your profiles on their phones without searching for your username.
Here's how you can generate your QR code on various platforms:
Instagram: On the mobile app, navigate to your profile. Tap the three horizontal lines in the top right, then tap "QR code." You can then change your code's colors and save or share it.
LinkedIn: On the mobile app, tap the search bar at the top of your home page. You'll see a square QR code icon on the right side of the search bar. Tap it, then choose how you want to share your code.

Twitter: On the mobile app, tap your profile icon in the top left corner. At the bottom of the pop-up menu, you'll see a square QR code icon. Tap it, then choose how you want to share your code.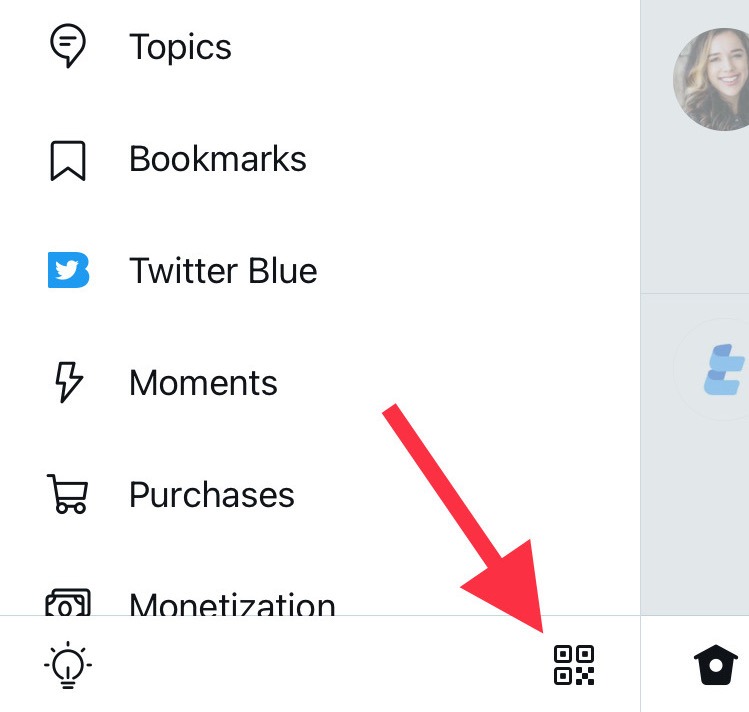 You can also generate a QR code for your Facebook Business Page, or you can use a QR code generator to create a code for a landing page that features all your profiles. Scanova offers an excellent social media option that allows you to choose your landing page layout.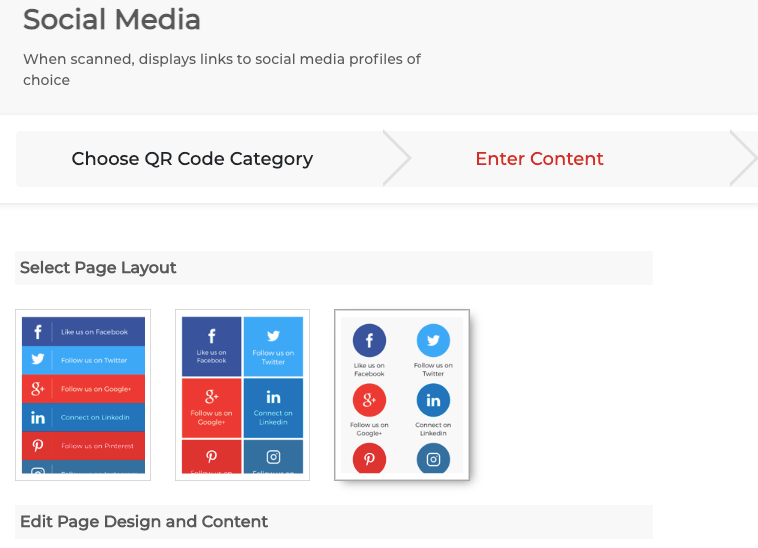 Alternative QR code generators
But what if you want to try out other QR code generators? While QRCode Monkey and the other creation methods have some excellent customization options, you might also check out these generators to see if their features better align with what you need: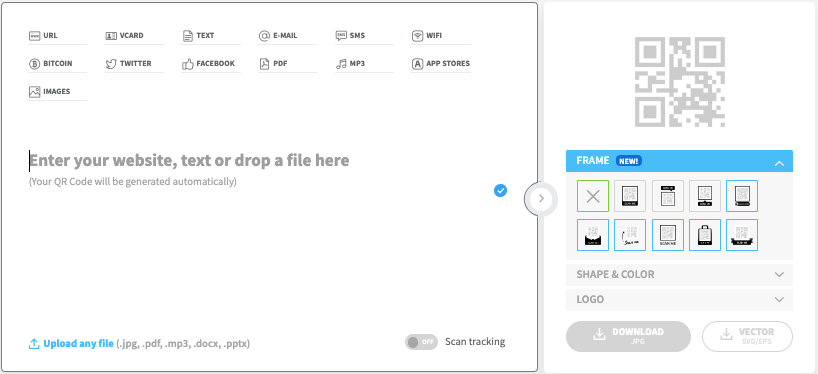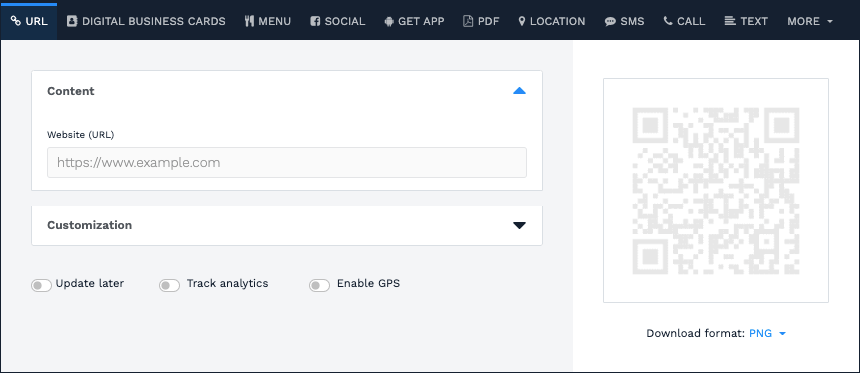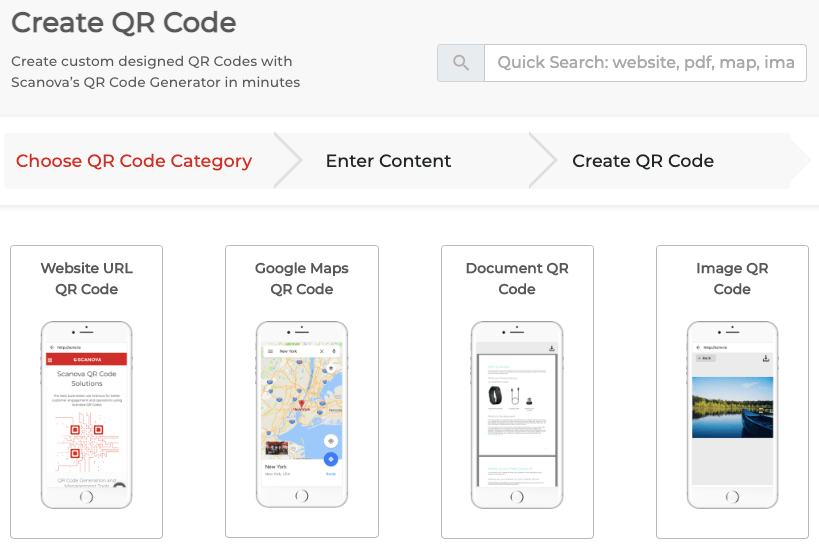 With the many options available, you can find a QR code generator that suits your needs perfectly.
Top 3 tips for making an effective QR code
Now that you know how to make a QR code, you might be wondering how to use it effectively. If you follow these three QR code tips, your QR code will become an invaluable part of your marketing campaign:
1. Ensure you're adding value to the recipients
As with any digital marketing tool, you should prioritize the value it brings to your audience. Due to QR codes' versatility, they can benefit your audience in many ways. To name a few examples, you might use QR codes for:
Post-purchase surveys on a receipt
Distributing event information, such as schedules or venue maps
Coupons
App downloads
Location information, which helps visitors find you more quickly than typing your location into their GPS app
Communicating additional product information in stores
Providing supplemental information post-purchase
QR codes used in these ways can improve your audience's experience with your company if distributed appropriately. People also frequently complete these actions or access this information on a mobile device, so these purposes align with QR codes' mobile nature.
Pro tip: Make the target destination mobile-friendly. For example, if you generate a QR code for a URL, ensure the page looks great and maintains all necessary functionality on mobile devices.
2. Know how you plan to distribute it
Now that you've created a QR code that provides valuable content, you need to distribute it in places that align with the purpose and make it easy for your audience to scan on their phones. Some spots that work great for QR codes include:
On store shelves
On product packaging
At event entrances or registration tables
On receipts
On flyers or other printed materials you're distributing
On collateral included in shipping packages
For example, if you want to use a QR code for post-purchase support, you might include the code on receipts, product packaging, or inside the shipping package.
You can use receipts to distribute post-purchase survey QR codes, and you might place QR codes containing supplemental product information on store shelves to help customers make purchase decisions.
3. Measure your results
Once you've distributed your QR code, measure your results to determine whether it's performing as you hoped. For example, you might want to know how many people scanned it and whether they completed the desired action on the destination page.
Consider your goals for the target destination, and set marketing metrics and key performance indicators (KPIs) accordingly. For example, if the target destination is a sign-up form, you might want to track how many people completed the form.
Many QR code generators provide analytics information, though you might have to sign up for an account. To track more in-depth results from QR codes with URL destinations, set up tracking in Google Analytics.
We post videos every Monday. Yup. Every Monday.
Join the 5,000 marketers who get their marketing knowledge from WebFX videos.
Subscribe Now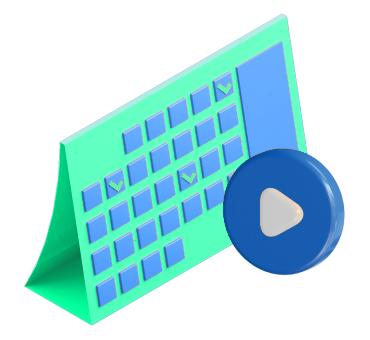 Learn more digital marketing strategies on our YouTube channel
Now you know how to make a QR code and use it effectively — want to learn more ways to boost your digital marketing strategy? Check out our YouTube channel!
We post weekly videos on various digital marketing tactics. You'll learn everything from search engine optimization (SEO) and web design to social media and pay-per-click advertising (PPC).
Browse our videos and subscribe to ensure you don't miss any future content!
Get posts by email
Join 200,000 marketing managers and subscribe to Revenue Weekly!
"*" indicates required fields
WebFX Careers
Join our mission to provide industry-leading digital marketing services to businesses around the globe - all while building your personal knowledge and growing as an individual.