7 minute read

Trevin serves as the VP of Marketing at WebFX. He has worked on over 450 marketing campaigns and has been building websites for over 25 years. His work has been featured by Search Engine Land, USA Today, Fast Company and Inc.
Downtown, in almost every city, we are surrounded by attractions attempting to grab our attention and reel us in. And more often than not, we take the bait. We're out and about, seeking activity and community.
If we come across a large group of people, our curiosity leads us to the source. Businesses understand this, and utilize a variety of marketing tactics like street teams and demos. But online, that isn't the case.
Getting traffic online – relevant traffic – is a completely different ball game. As a business, your objective remains the same: attracting potential customers. But the tactics and mindset are dramatically altered.
There is no human-to-human interaction, and physical senses are basically moot. Aside from what they can see and hear, potential customers won't receive the personalized experience they would in your physical store. So you're left with a handful of options.
You can allocate your budget into pay per click advertising and try to pull in relevant, converting visitors. You can try a similar form of targeted advertising on Facebook, Twitter, reddit, or LinkedIn, depending on our business and customer demographics. You can even start an email marketing list with weekly discounts for subscribers.
These are all widely used tactics and arguably all necessary in our digitally-entrenched world. The problem with these tried-and-true strategies is that your competitors are likely using the same ones. If you want to stand out and pull in even more traffic, you'll have to stand out.
By differentiating yourself, especially if your industry is already crowded, you'll have a better chance of attracting potential customers. Here are a few new strategies you can use to separate yourself from the online crowd and show Internet users you have something unique to offer.
Build a community by starting a themed subreddit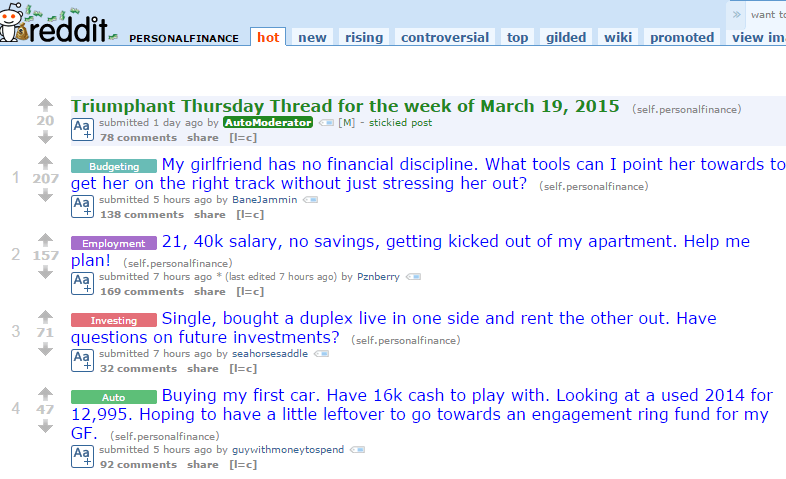 A subreddit is a thematic forum-style group on one of the most popular social sites in the world: reddit.com.
Anyone can create a subreddit, and the topics can range from groups dedicated to cute gifs of elephants to building a computer to financial advice. Your industry and competitors might be trying a lot of marketing tactics, but they might lack the ambition to create a community from scratch. This involves finding an angle that benefits potential customers in your business niche.
For example, a tax agency might create a subreddit, and regularly contribute helpful tips and information about different types of taxes, including strategies for business owners. Subreddits take time to grow, but will passively gain members after building relationships with similar subreddits. So for example, if you're running a subreddit for tax questions, this means you'd need to connect with other subreddits in the financial freedom and legal niche and ask to be included in their list of recommended subreddits.
Basically, you're asking to become part of the network so visitors can trickle in from other subreddits in the network. This strategy takes time and a commitment to creating beneficial information. As the creator of the subreddit, you can link back to your own site from time to time.
This might mean creating a long-form guide on your site and condensing it into a simple bulleted list for your subreddit. Members would then be able to visit the site if they wanted to see the complete guide. If reddit is too daunting or confusing, you might find better luck using the same strategy on a more professional platform, such as LinkedIn.
Network and scout prospective clients by starting a themed LinkedIn Group

With over 2 million LinkedIn groups that have features akin to that of a subreddit, LinkedIn presents an opportunity to create selective or open groups of targeted professional and companies. Groups and etiquette are more polished on this platform, and allows you to associate even more authority with your brand. Steadily and strategically building connections, as well as devising a business or traffic acquisition strategy, will be the bedrock of your group.
Depending on what side of a market your business is positioned, you might try creating a group full of prospective clients. For example, an arts and crafts supplier might start a group made up of artists and creators. Community building is a fairly large time investment and it's a long-term strategy.
You're not going to make a quick splash, but building relationships with current and potential customers could be extremely beneficial for your business.
Use Snapchat to Encourage Followers to Take Action
In just four short years, the photo and video sharing app Snapchat has evolved into one of the most used apps, with over 100 million monthly active users. However, brands and businesses have only started taking Snapchat as a serious marketing channel over the past year.
On Snapchat, our content disappears with a maximum lifespan of 10 seconds. While this means your content has a very short lifespan, it also means you have 100% of viewers' attention. It allows you to keep the focus of your call to action both simple and direct.
For example, the popular food discovery service GrubHub sent out questions and fun facts in anticipation of Super Bowl Sunday: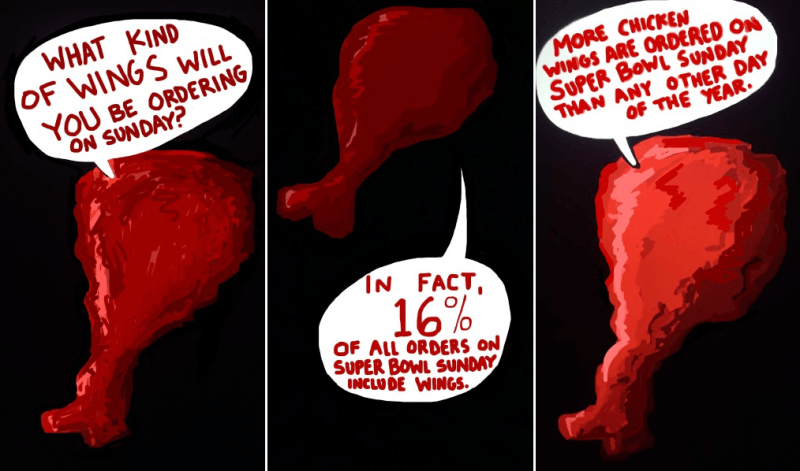 The basic game plan for successful Snapchat marketing is to start building a group of followers which includes your current followers on other social media channels, your current and past customers, and new visitors to your site. You can encourage visitors to follow your brand on Snapchat for chances to receive discounts, sneak peeks at products or events, and fun interactions. The tricky part about Snapchat is that most successful campaigns are organic, on-the-fly engagements.
For example, your business might have a live event where you take Snapchat followers on an adventure – a kind of highlight reel of the event. This could be used to encourage local followers to come out to the event, and show those who can't what they're missing out on. You can also use call to actions to have followers go directly to your website, or any other online property.
Gary Vaynerchuk, CEO of Vayner Media, and Shaun McBride, a celebrity on Snapchat and artist, discussed the untapped marketing potential of Snapchat in a recent podcast on Social Media Examiner. They offered insights into how a genuine, fun, and engaging Snapchat account can provide real business results.
Swiftly create and promote content around a social media trend
Think back to the ALS Ice Bucket Challenge.
There were millions of mentions, videos, articles, and associated media flying around the web for about three or four weeks. During the height of this trend many celebrities, people, and businesses of all sizes were posting their own videos. Very few, however, saw this as an opportunity to differentiate.
In the construction industry, Empire CAT loaded up one of their off-highway trucks with enough water to douse a dozen team members and scored over 40,000 views on YouTube: Trends like the ALS Ice Bucket Challenge pop up all the time. The trick is having someone like a social media manager on watch to give your business enough time to act on the trend. Try looking for ways to incorporate the products or services in your niche to give the trend a personal twist.
Creative strategies are fun to experiment with, and they can also bring your site more traffic by piquing Internet users' interests. They show visitors you have a real personality within your online presence – breaking down that digital barrier and taking you one step closer to a more human interaction. Have you noticed any other innovative strategies for standing out online?
Do you find these tactics helpful? Let me know in the comments below!
Trevin serves as the VP of Marketing at WebFX. He has worked on over 450 marketing campaigns and has been building websites for over 25 years. His work has been featured by Search Engine Land, USA Today, Fast Company and Inc.

WebFX is a full-service marketing agency with 1000+ client reviews and a 4.9-star rating on Clutch! Find out how our expert team and revenue-accelerating tech can drive results for you! Learn more
Try our free Marketing Calculator
Craft a tailored online marketing strategy! Utilize our free Internet marketing calculator for a custom plan based on your location, reach, timeframe, and budget.
Plan Your Marketing Budget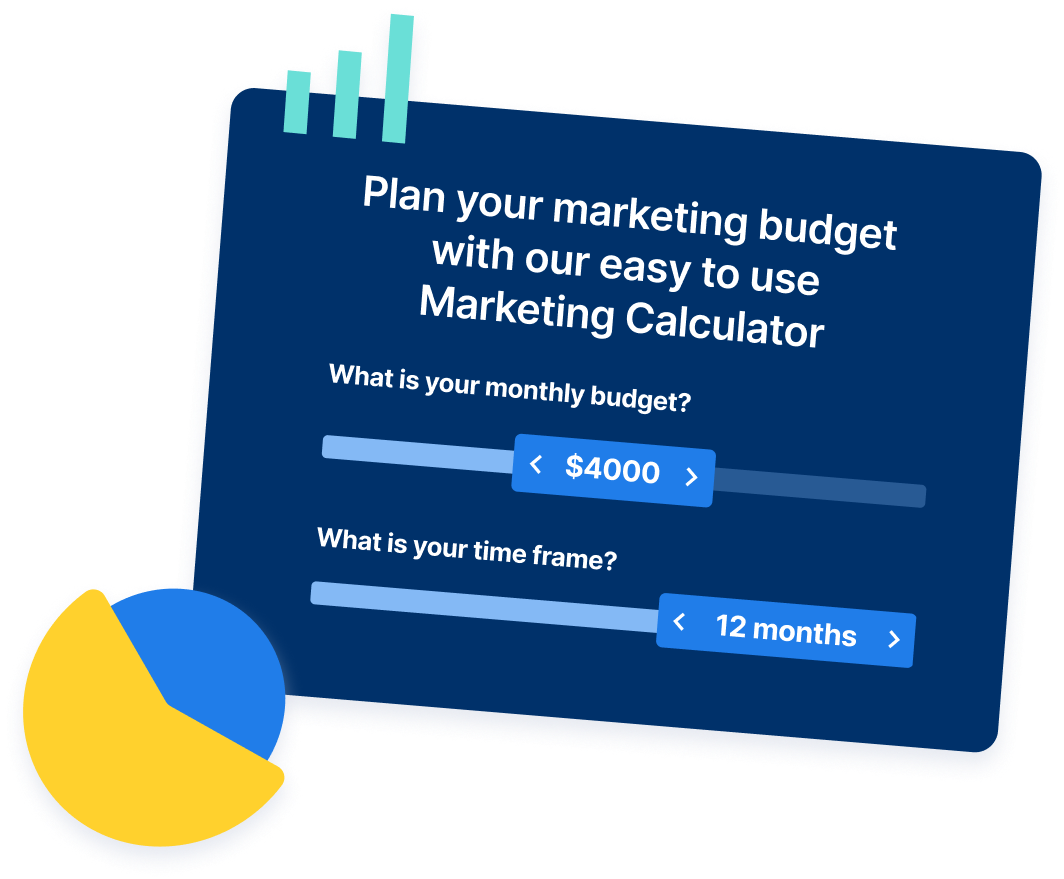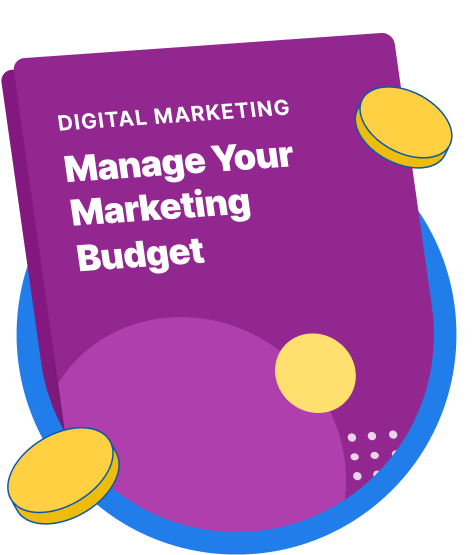 Maximize Your Marketing ROI
Claim your free eBook packed with proven strategies to boost your marketing efforts.
Get the Guide
Try our free Marketing Calculator
Craft a tailored online marketing strategy! Utilize our free Internet marketing calculator for a custom plan based on your location, reach, timeframe, and budget.
Plan Your Marketing Budget