As your business continues to grow, you'll consequently earn more leads — especially with the help of digital marketing. As you receive more leads, you need a way to manage all the data you're collecting about these leads. Lead tracking software for small to mid-sized businesses (SMBs) can help you do just that.
Our proprietary lead tracking software, MarketingCloudFX, helps to track and manage your leads.
Combined with our customer relationship management program, Nutshell, you'll be fast on your way to knowing leads better so you can nurture them towards conversion as a part of your lead nurturing process. Keep reading to learn more about MarketingCloudFX and Nutshell to see how these lead management programs can help you.
Want to learn more about our software? Contact us online today or call us at 888-601-5359 to speak with a strategist!
Good agencies have more than 50 testimonials.

Great agencies have more than 100 testimonials.
WebFX has over 1000+ glowing client testimonials.
See What Makes Us Stand out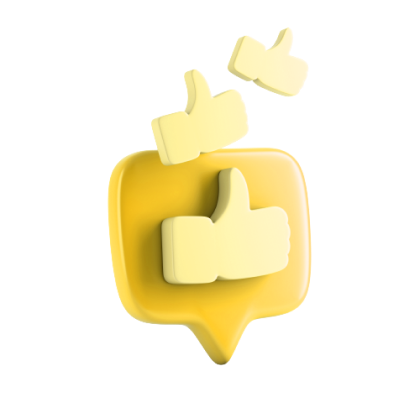 MarketingCloudFX: Lead tracking software
MarketingCloudFX provides you with everything you need to track your leads.
Here's what you'll get by using our lead tracking software for SMBs.
Lead management
MarketingCloudFX comes with our lead management feature, LeadManagerFX. This feature gives you access to detailed reporting so you can successfully track the most important lead metrics. With LeadManagerFX, you'll get information on how leads arrive at your website, and what sources drive them to visit your page.
This feature is one of the best benefits of LeadManagerFX since it helps you to understand what marketing strategies are successful in driving website traffic.
LeadManagerFX also shows you what specific pages a lead visits. You can see which pages are most popular, and the pages where leads typically drop off. These metrics give you a better understanding of how users interact with your site so you can understand their experience better.
So, for example, if you notice that there is a page where numerous leads drop off, you can optimize that page to provide a better experience and keep users engaged longer.
These metrics also help you understand what your audience wants from your business. If you find that your audience spends a lot of time on specific pages, it helps you understand your audience's interests so you can optimize your site to better meet their needs. You'll also get real-time reporting of their activity, their contact information, and learn what they're hoping to find on your site.
This lead tracking software provides you with all the information you need to make informed decisions about your site and how to optimize it.
VisitorRecorderFX
VisitorRecorderFX is a key component to lead tracking success.
This tracking featured enables you to record your visitor's interactions on your site in a video format. You can watch these videos and see what pages your audience visits, where they scroll to, and what they click on within your site. Having this information will help you understand how you can improve your site in a variety of different ways.
LeadNurtureFX
When it comes to purchasing decisions, people don't always convert right away.
You must keep leads engaged with your brand, so when they're ready to convert, they choose your business. With LeadNurtureFX, you can create custom triggers that enable you to create workflows that nurture leads towards completing an action. A trigger is what will help to determine when and if an automated email should be sent. When a user completes a form on your site, a trigger could be to send them a "Thank You" email.
Automatic triggers make it easy for you to reengage your leads and get them to remember your brand. This feature enables you to move customers through your sales funnel so you can earn more conversions.
CallTrackerFX
If you're looking for lead tracking software that helps you track phone calls, CallTrackerFX is the solution. With this feature, you have the power to track the source of your phone calls and see real-time data.
This powerful software feature helps you understand why people call your business. When you understand why people call your business, you can improve your pages to provide your audience with the information they want before they call your business. As a result, you can spend more time fielding calls from people who are closer to conversion.
Additionally, you can track your online return on investment (ROI) with your marketing campaigns by attaching unique numbers to each strategy.
This process helps you see which strategies drive the most leads for your business.
Nutshell: Lead management software
MarketingCloudFX is a great tool to help you track lead behavior and data. But with the variety of all that data, you need a smooth and seamless way to store it. Nutshell is an excellent option to help you store all your lead data in one place.
This tool incorporates marketing data and lead management features that make it easy for you to combine marketing and sales data to drive better results. Nutshell integrates flawlessly with MarketingCloudFX, making it easy for you to get Nutshell?
Lead management
Nutshell enables you to manage leads directly. You can create forms on your website and integrate them directly with Nutshell instead of manually entering information about leads.
It allows you to obtain critical information more effectively, so you can manage leads better.
Data collection
With Nutshell, you can integrate all your data together. Nutshell enables you to compile data like:
Web session history
Lead source
Visit duration
Call recording
And more
Nutshell helps you track individual leads so you can create marketing content that resonates better with your audience and nudges them toward conversion.
Notes
Our notes feature makes it easy for you to organize your information. Whether it's phone calls, emails, or other activities, you can use our notes feature to help you remember key details about a lead. It enables you to enhance your tracking and remember important details about each lead that you can use to personalize their marketing experience, which leads to an increase in sales.
Why choose WebFX's lead tracking software
With our combination of MarketingCloudFX and Nutshell, we can help you take your lead tracking and management efforts to the next level.
Here's why our website lead tracking software is best for your business:
1. You get everything you need in one place
When it comes to choosing your lead tracking software for SMBs, you don't want to have to invest in different tools from multiple companies — you want to get everything you need in one place. At WebFX, lead tracking and data collection are a package deal.
2. You get a team of experts ready to help
When you invest in MarketingCloudFX and Nutshell, you have a team of experts available to help you succeed. Our software is backed by a team of over 500 marketing experts that can help you maximize your campaign results and troubleshoot any issues that may arise. Since our team has over 25 years of experience in marketing, you can feel confident that our team has built our software to maximize marketing results for you.
3. You get software from a company that drives results
When you choose website lead tracking software, you need software that will help you drive results. Your software can have all the bells and whistles, but unless it drives more leads and sales for your business, it won't benefit your company. At WebFX, we're a company that knows how to drive results.
We've driven over $3 billion in sales and over 7.8 million leads for our clients. You can feel confident that we've built marketing software that's equipped to help your business succeed online.
Invest in lead tracking software that helps your business grow
Finding the right website lead tracking software is critical for your business's online growth. If you want to find top-notch marketing software to track your leads, look no further than WebFX.
Our programs, MarketingCloudFX and Nutshell, work together to help you create a masterful lead generation and management strategy. You can feel confident that you'll be satisfied with our marketing software. We have over 1020 client testimonials that attest to the remarkable work we do.
Check them out to learn why our clients love partnering with us! Or, if you're ready to learn more about MarketingCloudFX or Nutshell, contact us online or call us today at 888-601-5359 to speak with a strategist!
WebFX Careers
Join our mission to provide industry-leading digital marketing services to businesses around the globe - all while building your personal knowledge and growing as an individual.