We've talked a lot about building a digital marketing strategy, implementing it, fine-tuning it, and measuring its results, but how do you even build a marketing team to do all that in the first place?
In this article, we'll be giving you some insight into how to structure a marketing team based on the size of your business, as well as an overview of what each marketing department does and how to find the right people to run them.
WebFX is well-equipped with a dedicated team of digital marketing strategists who are ready to help businesses of all sizes develop a comprehensive marketing strategy. Give us a call at 888-601-5359 or contact us online today to get to work!
Independent research from Clutch has named WebFX the
top SEO company

in the United States.

Clutch has personally interviewed more than 250 WebFX clients to discuss their experience partnering with us.

Read More Clutch Reviews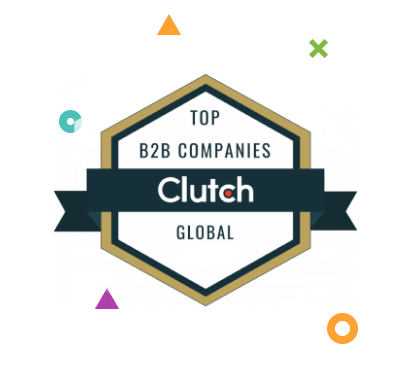 How to structure a marketing team based on company size
Before we discuss how to structure a marketing team, we first have to go over the three general business sizes in today's marketing industry:
Small to mid-sized businesses (SMBs): 99 or fewer employees
Mid-sized businesses: Anywhere from 100-1,000 employees
Large enterprises: 1,000+ employees
When it comes to how a marketing department should be structured, you have to take into account the size of your business.
The larger your company, the more structured you need to be in terms of specific roles within departments and overall leadership roles. Whereas smaller businesses, like SMBs, may not require that much planning and structure (don't get us wrong though, structure is key to a smooth-running marketing team).
Whether you're looking to learn how to structure a small marketing team or a large one for an enterprise, we've got you covered. Take a look at a general overview of marketing team structures for each type of business.
SMB marketing team structure explained
So, how should a marketing department be structured if you're an SMB?
As an SMB or startup company, you may not have the resources to hire an expansive marketing team, and that's okay!
The beauty of marketing teams is that there are many roles that can intersect with each other, so even if you only have two to three marketing roles available to fill, you can hire people who have multiple skills to offer.
For example, if you hire a web designer, there's a good chance they also know search engine optimization (SEO), because web design and SEO factor into each other.
Mid-sized business marketing team structure explained
Mid-sized businesses that have the resources to hire more people can bring people with different specialties onto the team. Within different marketing departments, you can have employees who specialize in specific areas of marketing.
For example, within your SEO department, you may have a keyword research specialist, a team member who specializes in local SEO, and someone dedicated to link building.
Large enterprise marketing team structure explained
As a large enterprise, you'll want to have a fully fleshed marketing team structure with internal departments that can handle different aspects of your company's marketing campaign.
From SEO strategists to content creators, you'll want to have skilled team members who can tackle different projects, as well as team members with specific specialties within each department, as we mentioned earlier.
Because your marketing departments will have multiple people working within them, you need to have people in leadership positions that can help oversee the workflow.
Overview of key marketing departments and structures
Here's a brief overview of the different departments that make up marketing teams for businesses around the globe. Remember, every business is different, so you may not need every single team on this list.
A great marketing team includes well-rounded communications professionals who aren't experts in one skill set but are proficient in multiple areas. This way, all teams work together simultaneously rather than independently.
1. Social media team
Social media marketers are your go-to people for determining what social media channels your business should utilize, planning and scheduling content to post on said channels, and all other tasks associated with running a social media marketing campaign.
When choosing candidates for your social media team, look for people with skills and qualities like:
Organization, creativity, and writing skills
Knowledge of social media platforms
Excellent communication skills
The ability to analyze and interpret social media data (post performance, engagement indicators, etc.)
Awareness of social media trends and topics
2. Web design team
Your web design team is responsible for creating, maintaining, and updating your showstopping website. When something starts acting wonky on your site, whether it's a link that isn't working or a page that's crashed, they're your knights in shining armor, ready to save the day.
When choosing candidates for your web design team, look for people with skills and qualities like:
3. SEO team
With SEO specialists on your team, you can begin ruling search engines! SEO specialists do everything from auditing websites and existing SEO strategies to identifying and implementing new SEO strategies.
Job responsibilities vary by company, but you can usually find SEO specialists conducting keyword research, optimizing on-page elements, and doing what they can to get your website on page one of search engines.
When choosing candidates for your SEO team, look for people with skills and qualities like:
4. Paid advertising team
SEO is one thing, but getting your site in front of users through paid advertising is another thing. That's where a paid advertising team comes in. Your pay-per-click (PPC) experts can manage your paid ad campaigns and ensure they're performing well.
When choosing candidates for your paid advertising team, look for people with skills and qualities like:
Keyword research skills
Knowledge of Google Ads Manager
Knowledge of social media ad management platforms
5. Content creation team
Your marketing team needs to be putting out quality content to supplement your marketing efforts, whether it's blogs and articles or multimedia content for social media.
Audiences love original content, so having some of the following individuals on your marketing team can really help you round out your marketing team structure:
Graphic designers
Copywriters
Video content specialists
6. Leadership roles
Established leadership roles are essential in maintaining a smooth workflow and successful communication between the departments within your marketing team.
The larger your business is, the more specific your leadership roles will be, like "Head of Social Media" or something else along those lines. Generally speaking, though, you'll have leaders within your marketing team structure like:
Project managers: These leaders will oversee specific projects, ensuring tasks are properly distributed to team members, goals are met, and the project itself is successfully executed.
A creative director: This person is in charge of overseeing all marketing and advertising efforts, from planning, monitoring, adjusting, and evaluating the success of campaigns.
Department coordinators: These individuals will oversee and help facilitate communications between departments.
Good agencies have more than 50 testimonials.
Great agencies have more than 100 testimonials.
WebFX has over 1000+ glowing client testimonials.
See What Makes Us Stand out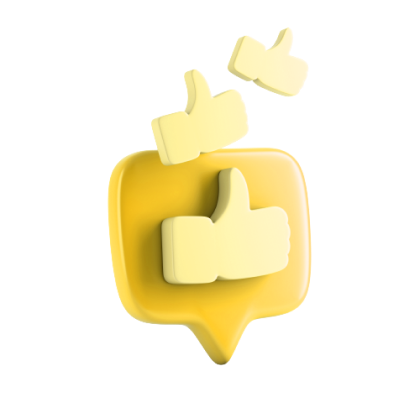 Build a revenue-driving digital marketing plan with WebFX
Whether you're an SMB or enterprise business, WebFX can help you develop a revenue-driving digital marketing strategy. We'll act as an extension of your existing marketing team and help you track and measure your results so you can meet all your marketing goals.
Contact us online or give us a call at 888-601-5359 to get started now!
WebFX Careers
Join our mission to provide industry-leading digital marketing services to businesses around the globe - all while building your personal knowledge and growing as an individual.