Like a scientist performing a research study, there's a science behind analyzing your mobile analytics. The goal of search engine optimization (SEO) for a mobile app is different from a website's objectives.
The ultimate goal of mobile app marketing is to translate your ad budget into installs and those installs into long-term app use and in-app purchases. App store optimization (ASO) is your mobile app's version of SEO and comes with its own unique set of metrics for performance analysis.
On this page, we've provided you with a guide on how to do mobile app analytics so that you can improve your app performance. Keep reading to learn more!
And don't forget to subscribe to the Revenue Weekly for marketing insights trusted by more than 200,000 marketing professionals!
Why is mobile app analytics important?
Mobile apps help provide you with another channel for encouraging prospects to engage with your business. Every new piece of information you learn about your audience through data gives you a better understanding of the value of your app based on the audience size and number of downloads.
There are three main reasons why analytics are crucial to helping you improve your business's app:
Data strategies: As you accumulate data, you can uncover insights that will help you pinpoint specific strategies for your next campaign.
Demographic strategies: App analytics allow you to segment your audience to target them with custom-tailored strategies.
Goal management: Mobile app analytics help you understand which platforms will help your brand achieve the greatest success. Use this information to boost weak channels and place heavier emphasis on the strongest channel to encourage more app installs and engagement.

Mobile app analytics: 4 areas to analyze
It's vital to track your audience and how they interact with your app. With mobile app analytics, you can analyze your data and gather interpretations that help inform your marketing decisions moving forward.
Here are four key areas to analyze to determine the success and areas of improvement for your mobile app:
1. Installs
It's critical to use a tool like Google Analytics for Mobile Apps to track installs and the sources of the installs. Your downloads are perhaps the most important method for tracking your growth over time.
Installs can also reveal whether your app peaks in certain seasons. For example, a nature how-to app might receive the most downloads during the fall in the New England states but also report the most downloads from tourists in Hawaii during the summer.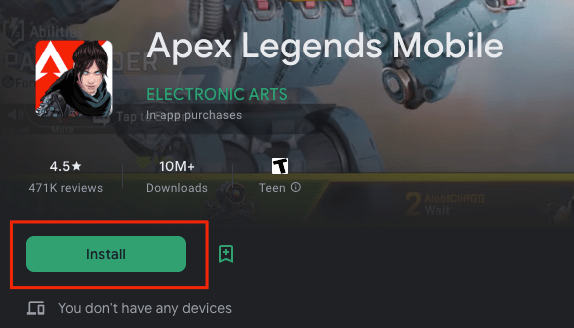 The timing of installs can reveal a lot about your audience and business. You can see when people are most likely to download your app and use that information to amp up your marketing during those times of the year.
2. App usage and retention
Retention metrics show how often users spend time in your app. Marketers calculate the retention metric by dividing the number of daily app users by the total number of users in the group under monitoring.
The opposite of the retention metric is the churn rate, which is based on the number of users who don't return to the app.
These metrics are a steppingstone to analyzing the user lifetime metric. User lifetime calculates the average number of days that a user from the original group interacted with your app in total.
With mobile app analytics, you can see how often people continue to interact with your app. It gives you a great idea of where you need to make improvements with your app to increase retention and engagement.
3. Revenue
If you want to do mobile app analytics right, you need to analyze your revenue. You can do this by looking at your Customer Lifetime Value (CLV). The CLV calculates how much revenue a particular user generates over a lifetime so marketers can check their return on investment (ROI).
The term "lifetime" refers to the time the customer spends with the company using the app. Online tools like the WebFX CLV calculator can help you determine your metrics with ease.
Another vital revenue metric is the average revenue per user (ARPU). The marketer calculates this metric by dividing the total revenue per user by the user lifetime.
The customer acquisition cost (CAC) metric divides the total marketing cost by the total number of app downloads in a set period. If your user acquisition cost is less than your LTV, your app will be profitable.
4. Cohort analysis
The objective of cohort analysis is to identify which advertising channel leads to the most downloads. Cohort analysis takes a large group of users and breaks them down into segments, or cohorts, based on specific characteristics over a period of time.
Marketers often base cohorts on demographics like device, channel source, country of origin, and more.
Cohort analysis helps marketers analyze metrics more accurately. For example, a dietary nutrition app wouldn't want to compare an audience trying to lose weight with athletes looking to maximize their protein and carbs.
Both these audiences have different preferences and come from distinct backgrounds. Once these groups are in cohorts, the marketer can evaluate and interpret their engagement separately and more accurately.
Want professional help with mobile app analytics?
Navigating the world of ASO, the app store, and mobile analytics on your own can seem complicated, especially when you have a business to run.
WebFX is a full-service digital marketing agency that can help you analyze your mobile app analytics and make actionable decisions to improve your app. Our team of experts knows how to optimize to drive more revenue –– we've driven over $3 billion in revenue for our clients in the past five years!
Ready to improve your app? Contact us online or call us today at 888-601-5359 to speak with a strategist!
How is your website's SEO?
Use our free tool to get your score calculated in under 60 seconds.
Get posts by email
Join 200,000 marketing managers and subscribe to Revenue Weekly!
"*" indicates required fields
WebFX Careers
Join our mission to provide industry-leading digital marketing services to businesses around the globe - all while building your personal knowledge and growing as an individual.