Selling products and services isn't a walk in the park. At every stage in the pipeline, sales challenges pop up and test your sales teams.
To help your sales representatives conquer obstacles and close deals, sales managers must establish a sales process. In addition, sales managers must be ready to face these sales challenges and discuss solutions with their teams:
Keep reading to learn more about these sales challenges and solutions. Want to get help from an experienced strategist with overcoming sales challenges? Contact us online or call us at 888-601-5359!
Time to Level Up Your Sales
Our long list of services helps you grow every aspect of your business with marketing strategies that are proven to increase bottom-line metrics like revenue and conversions.
In the past 5 years, we've managed more than 12.9 MILLION transactions across our client base.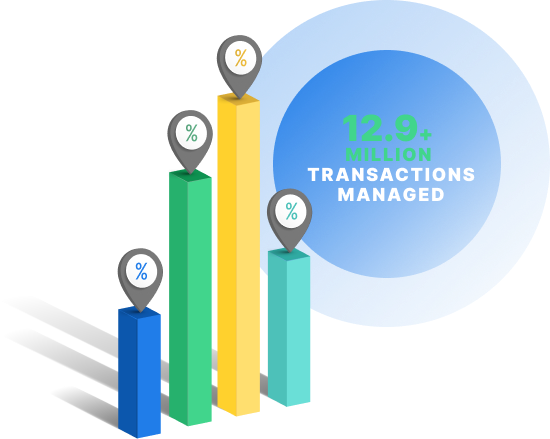 6 Sales challenges and solutions to address them
Here are six common sales challenges and their respective solutions:
1. Earning brand reputation and prospects' trust
Establishing your business's credibility doesn't happen overnight. This step becomes challenging for sales teams up against established brands that have been in business for decades. So how do you convince your prospect that you're a trustworthy company?
Solution: Content marketing
Content marketing strategies help establish your business's authority. For example, say you're in the business of software-as-a-service (SaaS) for hospitals. Craft helpful content for your customers, such as the importance of data security and tips on keeping their systems secure.
Make your content engaging and shareable among your target audience. Are your customers video-savvy? Consider producing a video instead of a blog post.
You can also experiment with different content types and topics. Make sure you track your content's performance to find out which resonates well with your audience. If content marketing isn't your team's expertise, consider outsourcing it to experienced content marketing agencies like WebFX, who will take the time to understand your business, industry, and competitors to help you with content marketing.
2. Standing out among your competitors
Do you conduct product research before you visit a store or buy online? You're not alone. In fact, 80% of consumers research online before purchasing.
Before a car buyer steps into an automotive dealership, for example, they have researched and made a shortlist. Notice that some of your prospects know every product specification and the prices of your competitors' offerings. It's because they've probably compared your product with your competitor's.
One of your challenges in sales is to convince the prospect to choose you over your competitors. How do you stand out?
Solutions:
Let's go through each one:
Build buyer personas
Understanding your customers and prospects entails knowing their common pain points. If you're a business-to-business (B2B) company, learn more about their industries and competition. Survey your existing customers to find out why they chose your products or services over your competition.
All this information can help you create buyer personas. Note that you must periodically update your buyer personas as their needs and industries change.
Understand the value of your products and services
Before your sales teams analyze your competitors, they must thoroughly understand your product or services. What are your products' features, and how do they benefit your buyers?
If you offer products, sales teams should also know proper use and basic troubleshooting in case a prospect asks for a demo. Do you provide services? Make sure your sales representatives knows the answers to prospects' frequently asked questions.
Examining your competitors and their products can help your sales team know what they're up against. Identify their offerings, features, and prices.
What are your products' advantages over theirs? What features do your competitors have that you don't? How do they communicate their products' benefits and unique selling propositions (USPs) on their website or social media pages?
Once you know how different your products are from your competition, you can identify your unique value. For example, let's say you're in the business of SaaS for veterinary clinics. After analyzing your competitors, you find out that you're the only company that caters to small veterinary clinics with 24/7 support.
Use this as your differentiating feature and your unique position in the market. Make your business special from your competition by communicating with prospects about this novel offering.
3. Unengaged prospects
Engaging prospects is one of the challenges in sales that every business faces. Imagine getting an inquiry online from a prospect. After the initial conversation, they seem to have lost interest in your business.
You don't want to be pushy, but you don't want to lose a potential customer. So how do you keep prospects engaged and interested in your business?
Solution: A sales process that uses customer relationship management (CRM) tool
Addressing this sales challenge involves the entire sales team and its manager. You must create a process that includes the following:
Tools for communicating and building rapport with prospects
Follow-up scheduling and best practices that have worked with different sales reps
A lead nurturing process
Once the team has discussed these items, they can craft an effective sales process that engages their prospects.
Having a CRM tool like Nutshell can help your sales team automate and personalize your follow-up emails, so no prospect falls through the cracks. Nutshell can even help you guide your sales consultants with automated reminders and notes, helping them succeed in closing deals.
4. Lacking qualified leads to nurture and sell to
Lead generation helps fuel your business's growth. If you're not attracting the right leads with your campaigns, you're potentially wasting your sales reps' time and resources — not to mention decreasing their pay if they're on commission. It's best to attract the right audience and target prospects close to converting with your lead generation campaigns.
Solution: Sales and marketing team alignment and lead scoring
To address this sales challenge, you must align your sales and marketing teams. Who are your buyer personas? What are your products' USPs and benefits that you must clearly communicate through your website?
By having these teams aligned, you can create content and carry out campaigns that attract the right audience and prospects. Make sure you also publish your pricing on your website, so you don't capture the interest of consumers who can't afford your offerings.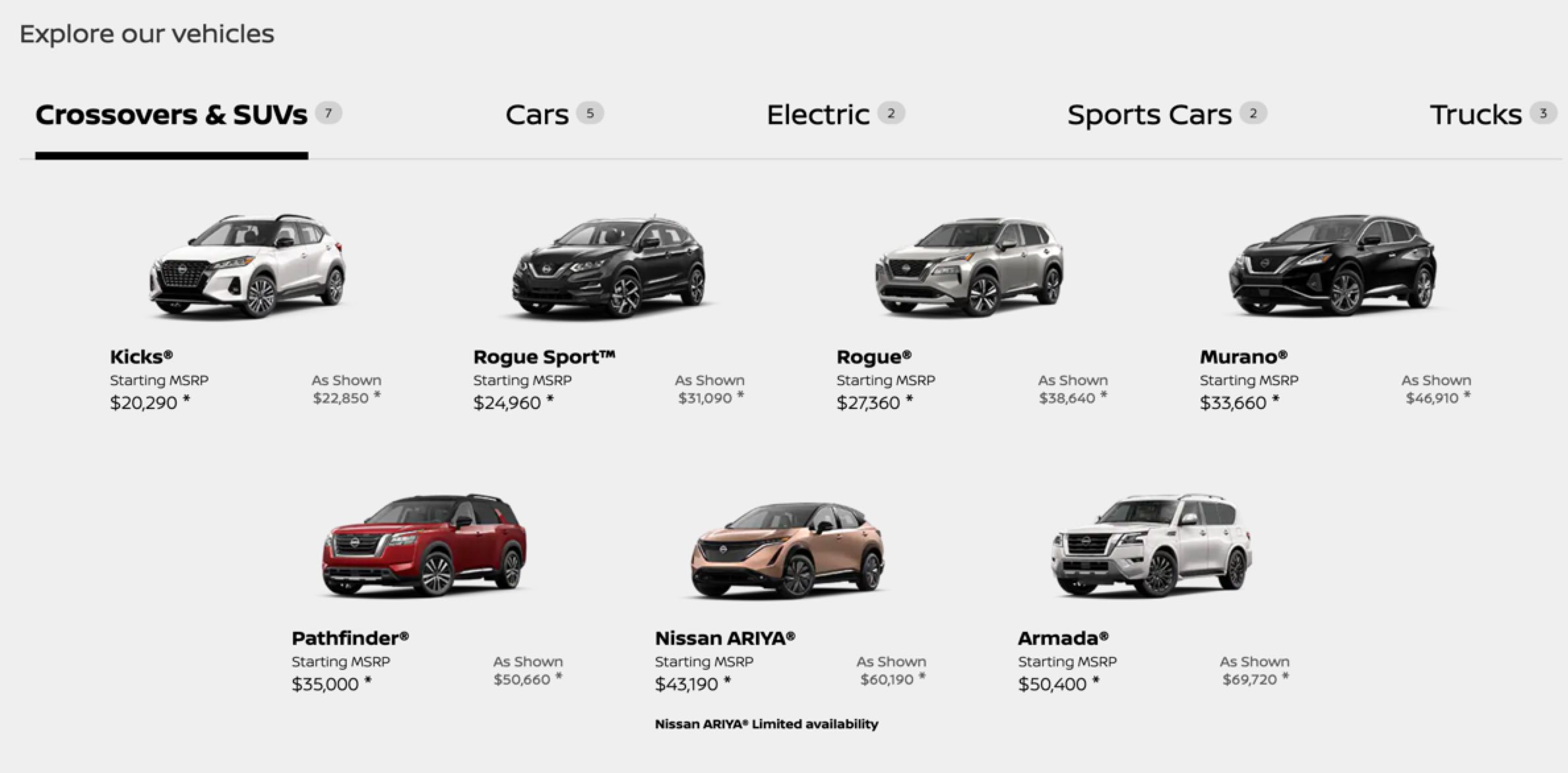 Having insights about your customers, leads, and the channels where they found your business can help your marketing and sales teams fine-tune your lead generation campaigns. MarketingCloudFX, our revenue marketing platform powered by IBM Watson, brings your data together to provide powerful insights that can accelerate growth.
With Nutshell's lead confidence feature, which simplifies lead scoring, your sales team will have improved productivity because they can quickly identify which leads to prioritize and are ready to convert. The result? Closing more deals and increased revenue for your business
5. Long sales cycle
If you're a B2B company or in industries like automotive and real estate, a long sales cycle is likely one of the sales challenges you're facing.
Solution: Personalization and keeping your prospects engaged
Approval for B2B purchases takes time, and so does a purchase of high-ticket items like a house and a car. Help your prospect remember you through personalized content and keeping them engaged.
For example, you can customize your email follow-ups based on information they've provided about their industries and pain points.
Let's say you're a travel agency that offers packages in different parts of Asia, and some of your prospects backed out because of a steep price point. When you introduce new packages that fit their budget, it's worth reaching out to them, highlighting the packages they're interested in and within their budget: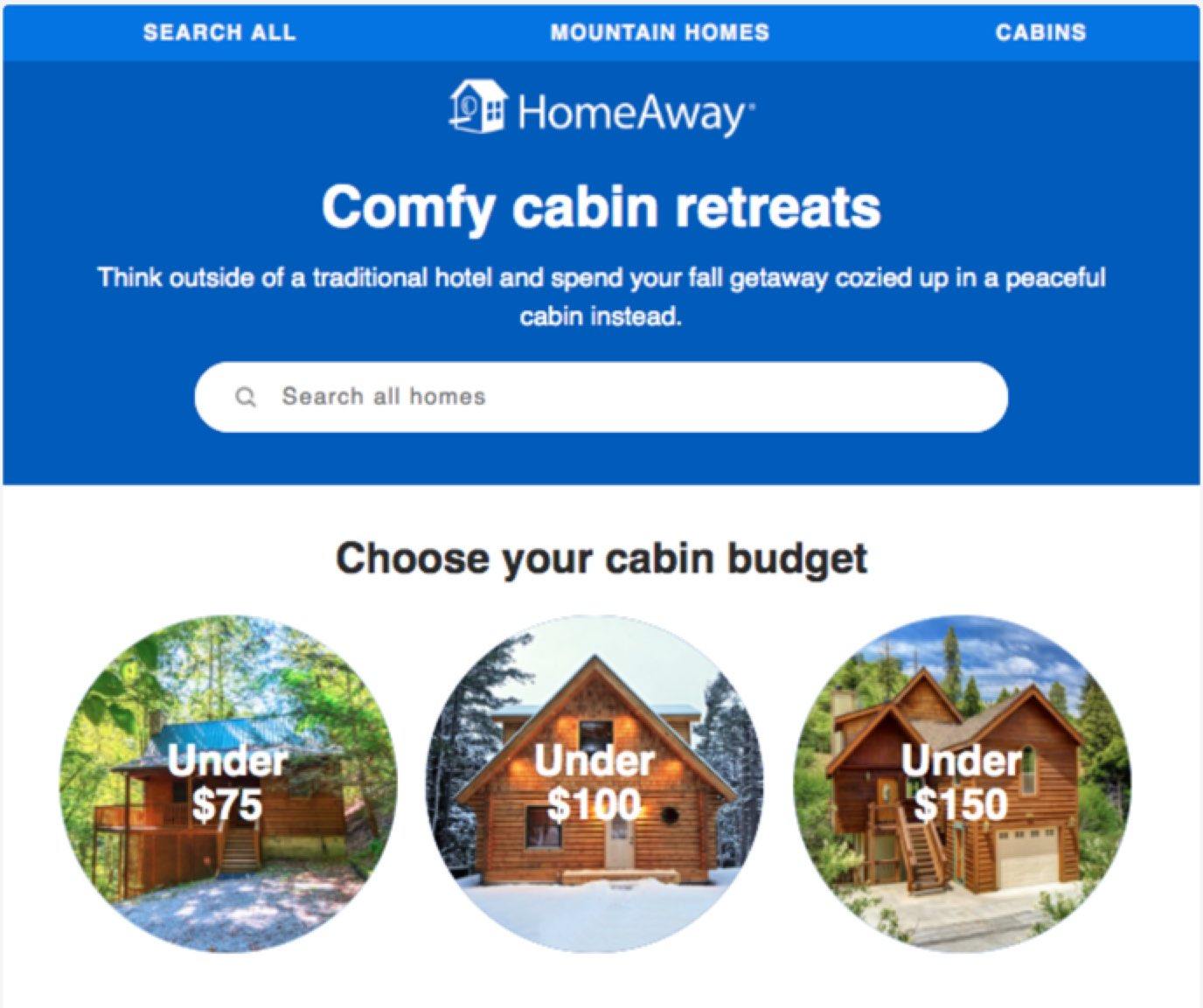 Make sure you also set up a follow-up process that's not intrusive.
6. Relying on a good product to close deals
You may have a solid product or offering, but your prospect has several other options. One of the main challenges in sales is getting complacent and letting your product sell itself.
Solution: A sales process that evolves as customers' needs shift
A solid sales process can help address this sales challenge. Gathering feedback from prospects who decided not to purchase and customers who eventually signed up can provide your sales team with valuable insights. Having the team involved in the process lets them know your customers' new needs that you must address with your sales pitch.
Overcoming sales challenges with WebFX
Help your sales team conquer obstacles and close more deals by partnering with WebFX. We've delivered 7.8 million qualified leads and $3 billion revenue for our customers with our digital marketing services.
We're excited to deliver the same results to your business, help you close more deals, and address your sales challenges. Contact us online or call 888-601-5359 to learn more about our digital marketing services that can drive qualified leads!
WebFX Careers
Join our mission to provide industry-leading digital marketing services to businesses around the globe - all while building your personal knowledge and growing as an individual.