The sales industry involves a range of tasks and markets. Between finding leads and closing deals, your sales team has a lot of data to track. How can you simplify the process?
Sales technology can be the golden ticket to higher productivity, better organization, and more. If you want to boost your sales team's efficiency, sales tech is here to help.
Keep reading to learn more about sales tech, including what it is and current options. Call 888-601-5359 to speak to a strategist about modernizing your sales approach!
Don't miss our Marketing Manager Insider emails!
Join 200,000 smart marketers and get the month's hottest marketing news and insights delivered straight to your inbox!
Enter your email below:
Inline Subscription Form – CTA 72
"*" indicates required fields
(Don't worry, we'll never share your information!)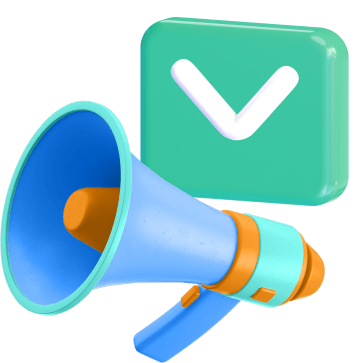 What is sales tech?
Sales tech is any software, interface, or tool that improves the sales process. Sales tech can:
Create one interface for customers and salespeople
Help with scheduling and booking
Organize client information
Sales tech can be process- or customer-focused, and you can have single or multiple technologies. A sales tech stack is a set of tools or software that work together to achieve your sales goals.
For example, you might have an email automation software, a customer support chatbot, and a booking interface. These tools fall under one tech stack to serve your business better.
Benefits of sales technology
Like other digital tools, sales technology can help you serve your clients and improve your team overall. You can expect the following benefits from your sales tech:
Sales tech is a must-have solution for any business. With the benefits mentioned above and many more, you can start driving more revenue and giving your clients better service all around.
8 sales tech examples
So, what sales technology can you add to your process? Below are eight sales tech examples that can help your business thrive.
1. Customer relationship management (CRM)
A CRM is a software for managing customer relationships and documenting customer data. A CRM pulls all customer data, conversations, and contact information into one platform. You can keep track of new and existing clients for better service.
There are several CRMs out there, ranging in price, capabilities, and scalability. Nutshell CRM is one example that offers:
Sales automation
Pipeline management
Team collaboration tools
Many companies enjoy the benefits of a CRM already — 45% of businesses say their sales revenue increased by using a CRM. A CRM is the simplest, most comprehensive form of sales tech on the market.
2. Email automation
If you spend a lot of time crafting, sending, and replying to emails, you could benefit from email automation software.
Email automation software lets you create and send automatic emails personalized to your customers. Instead of manually replying to each person on your mailing list, you can send an email blast that keeps your communication line open.
Some email automation features include:
Sending a monthly or weekly newsletter
Retargeting leads
Sending promotional emails
Confirming a purchase, account change, or other transactional updates
If you want to get the most from your email marketing and sales strategy, email automation can help.
3. Call tracking
Call tracking software monitors incoming and outgoing calls with customers and prospects. You can narrow down where your calls come from and use that data to better target your prospects.
Say that you link your phone number as a call-to-action on some of your landing pages. With call tracking software, you can see how many people found that link and made a call from a certain page!
If your primary contact method is either through phone calls or SMS, phone call tracking software could give you more insight for a routine operation.
4. Chatbots
If you regularly browse the Internet, you have likely encountered an Internet chatbot. These bots pop up to connect with customers and encourage them to carry out a specific action: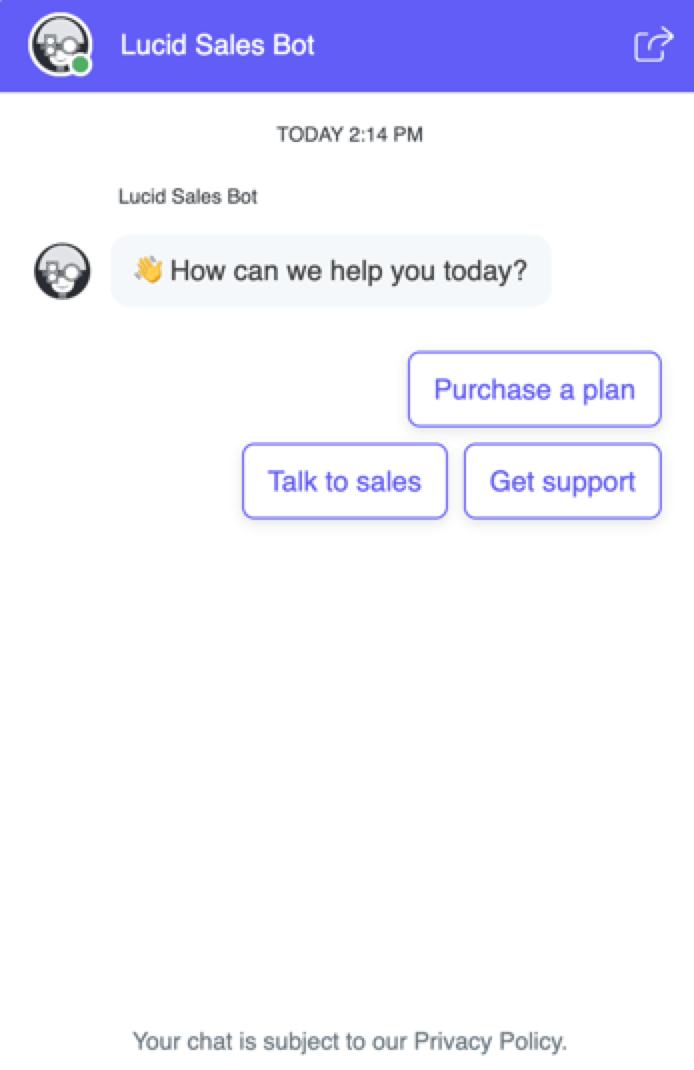 Chatbots are also helpful for automating customer service. If a customer has a simple question, you can use chatbots to give them answers. They can find the information they need while saving time from answering questions.
Other chatbot uses include:
Guiding users towards a human support tech
Providing more in-depth product or service information
Helping process payment
Navigating customers around your site
Making a reservation
Purchasing an item
5. Lead enrichment tools
Lead enrichment tools crawl the Internet to build out missing information for your leads. If you need to connect with prospects without probing for information, lead enrichment tools can fill in the blanks.
This software can find missing data like:
Phone numbers
Email addresses
Companies
Locations
Purchase history
Technology usage
A quality lead enrichment tool can update your CRM with new data and keep your contacts recent with any important changes.
6. Scheduling software
A scheduling or booking software lets clients find appointment times that work with their schedule. Instead of emailing, calling, or messaging back and forth, they can go to your website and select open times from your input.
Scheduling software is ideal for sharing availability across teams and making sure everyone is on the same page. You can set your hours and availability in increments that users can easily view.
This example from Calendly shows how an interface might appear: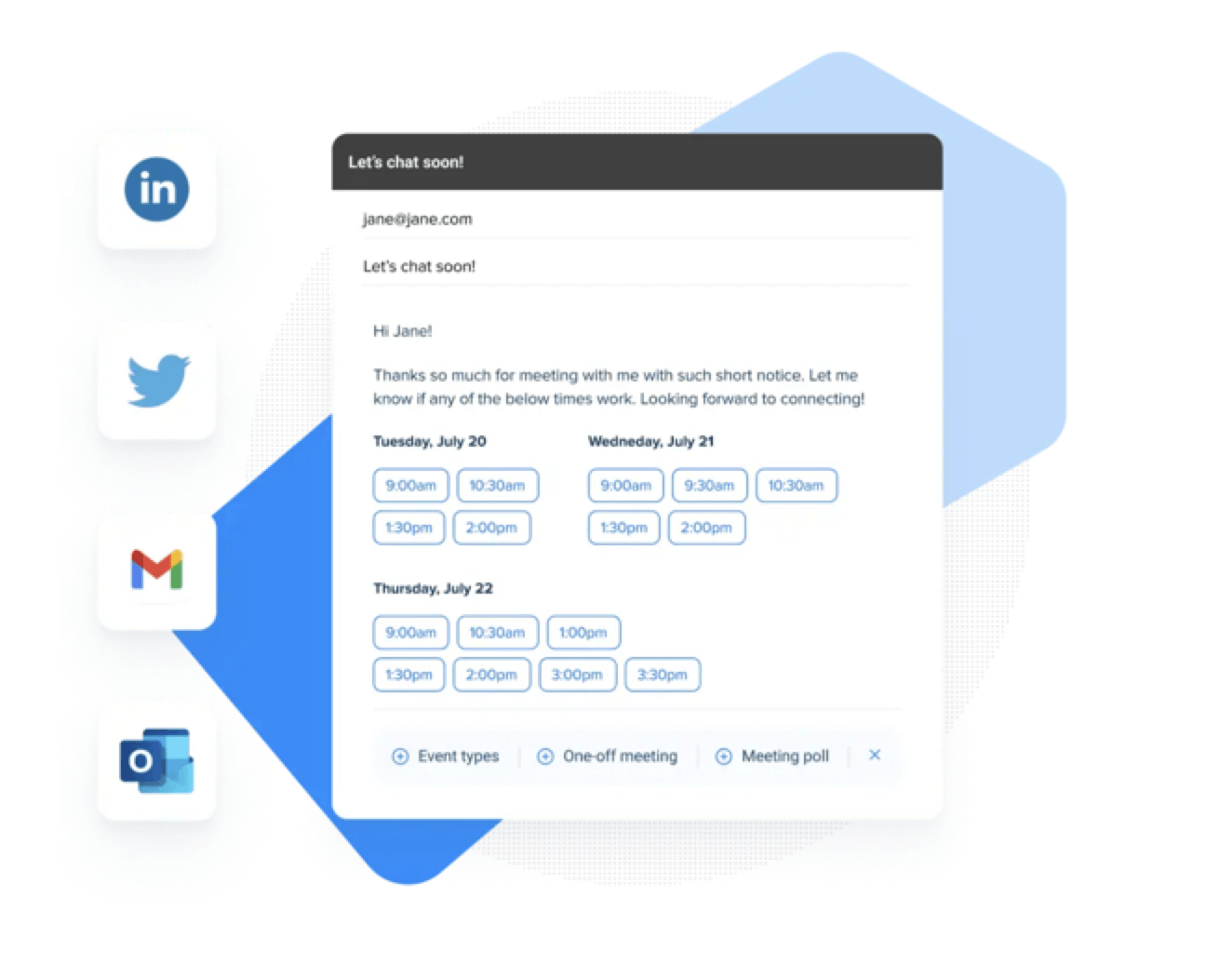 SchedulerFX is our scheduling software built into the MarketingCloudFX platform. We can help you keep track of bookings with a convenient program.
7. E-signature and document tracking
E-signature and document tracking software let you send and sign documents virtually. Instead of faxing, mailing, or printing out contracts, you can get signatures from anywhere and complete deals remotely.
DocuSign is a popular tool for sending and receiving documents. With this tool, each person gets a copy, and you can both access the document at any time. Plus, you can try it for free!
8. Client feedback platform
Customer feedback is an essential aspect of any sales or marketing effort. A client feedback platform is a tool that helps you gather, store, and review customer feedback.
If you want to ensure the best service possible, you need to evaluate your process and what your customers think. You might think you offer a seamless experience, but they could have a much different perception.
Usersnap is a popular user feedback platform that lets you survey your customers for improved service. Your client feedback platform can integrate with your CRM for more detailed marketing and segmentation.
WebFX is a partner businesses trust.
Hear from HydroWorx, who saw a 236% increase in organic sessions with WebFX services.
Watch the Video Testimonial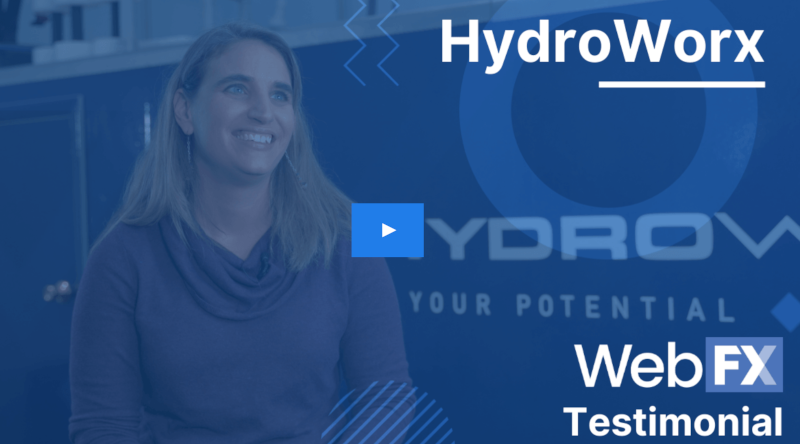 MarketingCloudFX — the best of sales tech and marketing
WebFX is a digital marketing agency with leading tools and services to help any sales team. With over 25 years of experience and 1.6 million hours of expertise, we have the time and tools to help your business succeed with any sales goal.
MarketingCloudFX combines call tracking, email automation, customer data, and marketing analytics into one convenient platform. Whether you want to boost your online presence or capture more leads, our digital marketing services can help.
Want to learn more? Contact us online to speak with a strategist about how our services can benefit you, or request a free proposal today!
WebFX Careers
Join our mission to provide industry-leading digital marketing services to businesses around the globe - all while building your personal knowledge and growing as an individual.