There are many ways to reach users online. Social media is one of the most commonly used methods, and email marketing is another. But one method not as many businesses think to use is text messaging.
When you send texts to your potential customers, you can almost guarantee they'll see them. Not everyone will necessarily check their email or spend much time on social media, but almost everyone will see a text from you. That makes SMS marketing a highly-effective marketing strategy.
But SMS marketing isn't as simple as shooting texts out to people at random. There's a lot more to the process, which is why it's helpful to use a tool like Twilio. But what is Twilio SMS marketing, and how can it benefit you? Keep reading to find out.
Then subscribe to Revenue Weekly — our email newsletter — to receive even more digital marketing tips from the agency with over 1,020 client testimonials!
What is Twilio SMS messaging?
Twilio is a tool designed to help you manage your SMS marketing. More specifically, it can help you manage bulk SMS messaging campaigns. Twilio allows you to run your SMS campaigns from a single platform, automating the process of sending out texts to users.
Why use Twilio bulk messaging?
The primary benefit of using Twilio bulk messaging is simple: It's faster and easier than the alternative. Odds are, you don't want to have to send each individual text to each individual user every single time. It's far easier to simply have Twilio automate the process.
When you use Twilio, you're freed up to work on other aspects of your marketing and your business as a whole. It prevents you from having to spend hours of your time tediously sending out text message after text message on your own.
How to send Twilio texts
By now, you might be wondering — how does Twilio bulk SMS messaging work? Fortunately, we're here to give you the answer.
The Twilio SMS marketing process is simple, but even so, it's worth walking through. Keep reading for a simple, step-by-step breakdown of how to send Twilio texts:
Choose a service provider

Get a short code

Build a subscriber list

Create your texts

Launch your campaigns

Monitor your results
Let's look at an overview of each step.
1. Choose a service provider
Your first step is to choose which service provider you want to use. This step might seem obvious, and it certainly is simple, but it's also vital to nail this down before you move on to the marketing stage.
The good news is, Twilio makes this step easy on you — it provides an application programming interface (API) that works as a service provider for your mass texts. The nice thing about using Twilio's API is that it handles global regulations for you, meaning you don't have to worry about the hassle involved with that.
Ultimately, though, the choice of service provider is yours to make.
2. Get a short code
Once you have everything set up with your service provider, you'll want to get a short code for your marketing. A short code is essentially a shortened phone number. Whereas normal phone numbers can contain up to 10 digits, short codes only include five or six.
What makes short codes helpful? The main benefit is that they're pre-approved by carriers, ensuring that your texts won't end up getting dumped directly into users' spam folders. You typically have to pay to get a short code, but on the bright side, you can do so right in Twilio rather than using a third party.
3. Build a subscriber list
Now that the initial requirements are in place, you can start getting into the actual marketing portion of the process. But you don't want to begin shooting off texts to members of your audience at random, even if you somehow knew their phone numbers.
Instead, you want people to sign up for your texts voluntarily. For one thing, they'll block you if you send unsolicited texts. But on top of that, there are laws prohibiting it. What you want to do is create forms on your website where people can subscribe to your texts, just like you would for email marketing.
Make sure to use calls to action (CTAs) to encourage users to sign up, offering to send them special discounts or another incentive in return. As people subscribe, you'll slowly build out a list of people right in Twilio to send your texts to.
4. Create your texts
The next step is to finally begin putting together your texts. Ensure that each text you write is crafted to provide users with useful information and keep them engaged. You should also consider segmenting your audience and sending different texts to different groups to keep them as relevant as possible.
Don't make your texts too long because users won't want to read them. It's also important to make sure every single text you send includes your brand name, so users know who it's from. Fortunately, Twilio has built-in features making it easy to do all of this.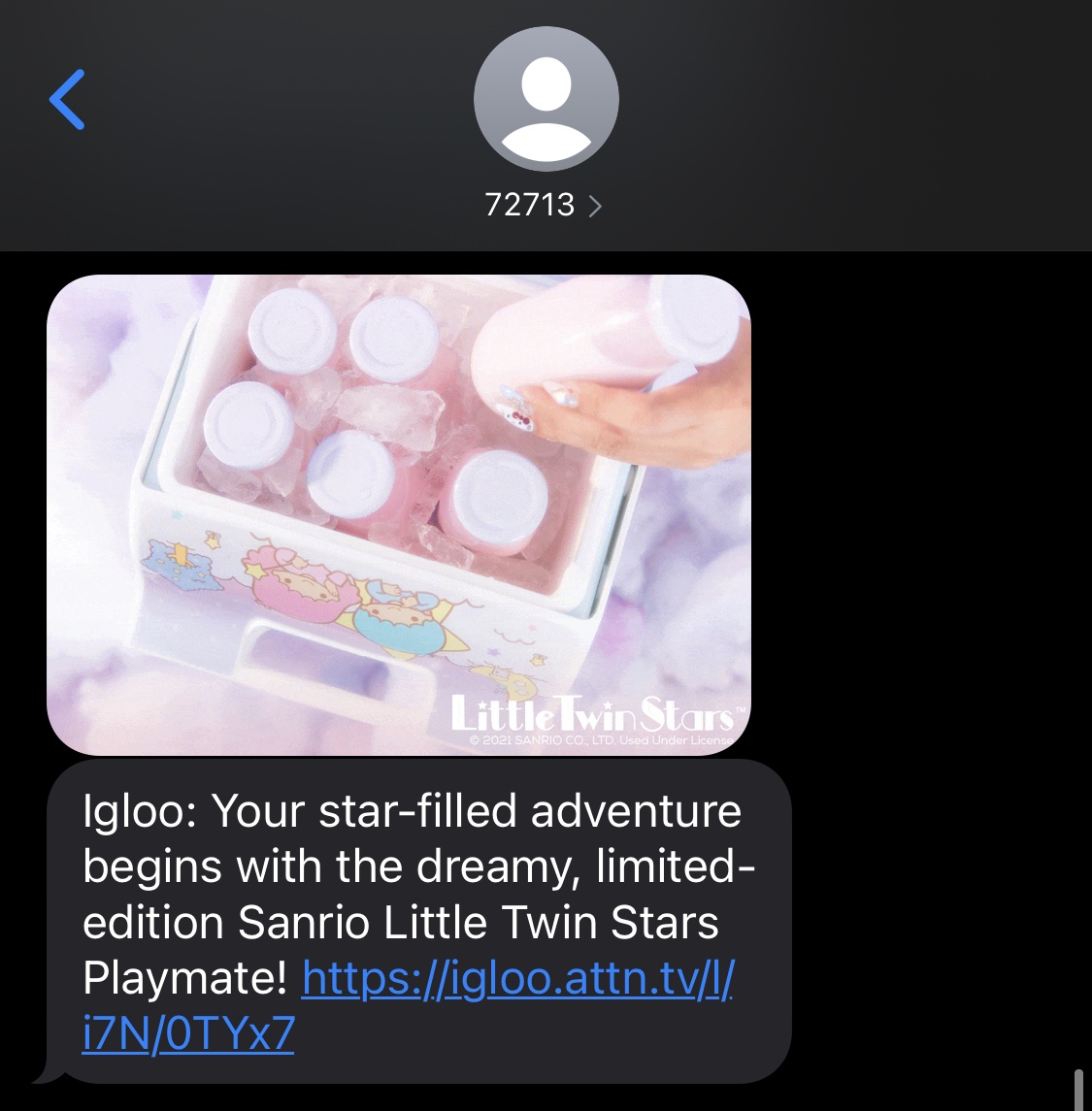 5. Launch your campaigns
With everything ready to go, you can now start sending out your Twilio texts! But be careful — you don't want to do it haphazardly. There are some guidelines you'll want to follow.
Firstly, your initial text should be a confirmation text. There's always the possibility that someone subscribed to your texts accidentally or mistyped their phone number. Start by sending everyone a text that gives them the option to cancel.
Secondly, don't send your texts too often. If you badger people with texts, they'll quickly grow annoyed with you. Only text people very occasionally. Furthermore, make sure you only send texts to people during business hours.
6. Monitor your results
As with all your marketing, your job doesn't end once you send out the texts. From there, you should monitor the results of your Twilio bulk messaging campaigns. Without evaluating analytics, you won't have any idea if the campaigns are successful.
Thankfully, Twilio helps you see valuable metrics related to your campaign performance. Look out for metrics like open rate and click-through rate (CTR) and identify patterns in your campaigns. Which texts receive the most positive response? Which types of users respond the best?
As you learn more about your Twilio bulk SMS results, you can continue optimizing your SMS campaigns to drive bigger and better results.
Time to Level Up Your Sales
Our long list of services helps you grow every aspect of your business with marketing strategies that are proven to increase bottom-line metrics like revenue and conversions.
In the past 5 years, we've managed more than 12.9 MILLION transactions across our client base.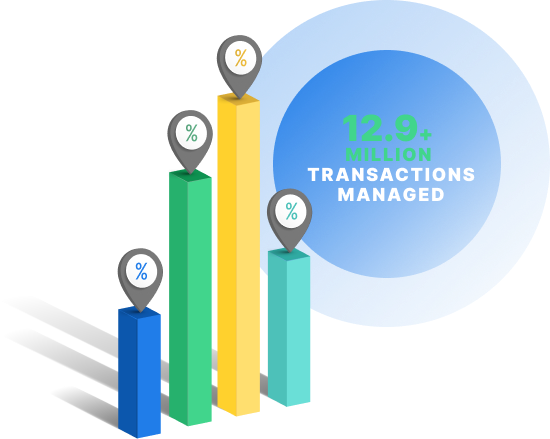 WebFX can help you run your Twilio bulk SMS messaging
Want some help getting your Twilio SMS marketing off the ground? Just partner with WebFX! We've been driving digital marketing results since 1996, giving us over 25 years of experience.
With our mobile advertising services, you'll get help optimizing your Twilio texts to draw in more users and build up your revenue. As a "do-it-for-me" agency, we'll handle all the work while still letting you call the shots.
To get started with us, just call 888-601-5359 or contact us online today!
WebFX Careers
Join our mission to provide industry-leading digital marketing services to businesses around the globe - all while building your personal knowledge and growing as an individual.