If you look into website digital marketing, you'll find a plethora of ways to develop a strategy to optimize and promote your website. Investing in website digital marketing is one of the best ways to help your business grow and gain new leads and conversions. In this post, we'll provide you with four ways to create a successful website digital marketing strategy. Let's get to it!
Don't forget, WebFX is a full-service digital marketing agency that would love to help you create a fruitful website digital marketing campaign. Feel free to give us a call at 888-601-5359, or contact us online for a free quote! Otherwise, keep reading!
Our digital marketing campaigns impact the metrics that improve your bottom line.
See More Results

WebFX has driven the following results for clients:

$3 billion
In client revenue

7.8 million
Leads for our clients

5.2 million
Client phone calls
1. Define your website goals
If you want to be successful with website digital marketing, start by establishing your goals. You can't run a website or any digital marketing campaign without knowing what you want to accomplish. When you set goals, you help keep your business focused as you develop your website.
So, what types of goals can you set? There are three main goals that companies set for their websites:
Build brand awareness
Your website is a great place to help people get familiar with your brand. When they find your business online for the first time, they will get to know your business through the way your website represents your brand.
With this goal, you can focus on designing your website and promoting your business.
Generate leads
Your website is a great place to generate leads. You can drive people to your website who are looking for the right business to fulfill their needs. When you focus on internet lead generation, you'll focus on developing your website in a way that helps you capture leads.
Boost sales
The last goal you can set for your website is earning conversions.
If you are focused on earning sales, you'll implement elements that get leads to convert and choose your business. This is a popular goal amongst businesses, especially businesses that drive a large portion of their sales through online shopping. These are three goals you can set to achieve with your website.
It's important that you establish your goals first, so you know how to properly design and market your website to your audience.
2. Analyze your website
Once you establish your goals, you'll want to analyze your website. Analyzing your website allows you to see if you are achieving those goals. It also allows you to see where your site is successful and where you need improvement.
This process is also known as a website audit. When you audit your website, you'll look at two key aspects.
Design
Your website's design has a huge impact on whether your audience remains on your page or leaves. They will judge your business the moment they enter your site.
If your pages appear outdated or unattractive, you'll deter leads from your page. Your design should be modern and attractive. To understand how your audience currently views your website, you can look at metrics like dwell time and bounce rate.
If these metrics are less than desirable, you might want to improve your website design.
User experience
User experience is crucial to your website's success. Your audience must have a positive experience on your site if you want them to remain on your page. If your audience doesn't enjoy using your site, they have no reason to remain on it.
There are numerous components that attribute to positive user experience:
Navigation: Your audience doesn't want to waste time looking around to try and find valuable information. They want information quickly and efficiently. If your site doesn't have good navigation, your audience will leave your page for a competitor's page.
Have someone who isn't familiar with your site find a particular part of your page. You can see how easy or difficult it is for them to navigate your content. For example, let's say you own a clothing store.
You could ask someone to start at the homepage and find women's sandals. This would be a great opportunity for you to see how someone, unfamiliar with your site, navigates to find those sandals. Auditing your navigation allows you to find hiccups where people can't get to their desired destination.
Doing this will help you drive better results with your website digital marketing strategy.
Readability: Once users are on your site and checking out your information, you want to ensure that the information is readable. Your website copy should be coherent and easy for your audience to comprehend. Look for overuse of jargon, incomplete sentences, and pages that don't get straight to the point.
Your audience has a short attention span, so you must keep this in mind with your digital marketing website content.
Page speed: The last aspect to audit with user experience is page speed. Users hate to wait for slow-loading pages. If you want leads to remain on your site, you must invest in having a website that loads quickly.
Users want access to information and want it fast. When you audit your website, ensure that your pages load quickly. You can do this on your own, through Google PageSpeed Insights, or you can hire a digital marketing firm and use their page speed services.
3. Optimize your site with search engine optimization (SEO)
If you put all the time and effort into making your site beautiful and user-friendly, it won't matter if people can't find your site. You must invest in search engine optimization (SEO) if you want people to find your site and check out your business. SEO is the process of boosting your website's ranking in the search results.
You want to appear on the first page of results to ensure people can find your business. Considering 75 percent of people don't go past the first page of results, it's crucial that you optimize your site to make it to the first page. You will start by selecting your keywords.
Keywords trigger your site to appear in relevant search results. If you want to reach these relevant leads, you must choose keywords that align with what your audience is seeking. Generally, you'll want to stick to keywords that contain three or more words.
These are known as long-tail keywords. Long-tail keywords are keywords that contain three or more words, such as "contractor near Harrisburg, PA." These keywords are specific, so they drive better traffic to your page. You'll get more leads interested in your business.
In addition to keyword selection, you'll also want to focus on other aspects of your site that influence your SEO ranking. Optimizing your titles, meta descriptions, images, and image tags will help you rank better in the search results. Focusing on SEO allows more leads to find your website.
You'll drive better traffic to your website and earn more valuable leads interested in your business.
4. Develop a content marketing strategy
When you focus on digital marketing website design, there are more components to your site than just making it atheistically pleasing. It's also important that the content on your site is well-written and informative. A content marketing strategy will help you attract more leads to your page.
You can create a variety of content, including blog posts, infographics, videos, and ebooks.
When you create content, you share your knowledge with your audience. You provide them with valuable information they seek. Content helps you establish yourself as an authority in your field and gets your audience to trust you as an expert.
Content marketing is an important digital marketing tactic for your website. It helps boost traffic on your site, which improves your ranking. You get more people to stay and engage on your page, which encourages Google to rank your site higher because they believe your pages are relevant to search queries.
So, how do you start creating a content marketing strategy?
Decide the type of content you will create: Whether it's blogs or videos, you must first determine the content type that works best for your audience.
Select topics you want to write: Once you know the format, you can decide on the topics you want to cover. Keyword research will help you find the right keywords for your content. You can cover numerous topics related to your industry.
Determine who creates your content: You should know who is writing content and when they are writing it. Creating a content calendar will help you establish these important details and keep everyone on your team informed.
Decide how often you publish: Content marketing requires constant creation and publishing to keep your site flowing with new traffic and leads. You'll want to establish how often you're creating content and when that content will be published.
Establish channels to promote content: Lastly, you'll want to decide where you want to promote your content. You should establish where you are promoting your content, such as social media sites or through paid ads, and prepare to publish on those channels.
This is an easy and efficient way to establish a content strategy for your business. Integrating content marketing into your strategy will help you with your digital marketing website development.
Independent research from Clutch has named WebFX the
top SEO company

in the United States.

Clutch has personally interviewed more than 250 WebFX clients to discuss their experience partnering with us.

Read More Clutch Reviews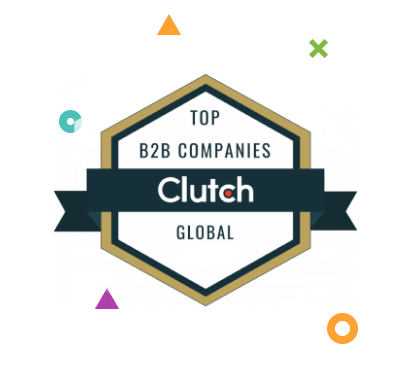 Start developing your digital marketing website strategy today
A strong digital marketing strategy is imperative if you want your business to continue to grow and reach new leads. By developing your website and marketing it properly, you'll reach more people that want to hear from your business.
WebFX is one of the best digital marketing companies in the USA, and we would love to help you grow your business with a custom digital marketing package. If you need help developing a digital marketing strategy for your website, contact us online to speak with a strategist about our wide variety of web marketing services. Still not sure about the role of digital marketing? WebFX is a leading website marketing company that can help.
WebFX Careers
Join our mission to provide industry-leading digital marketing services to businesses around the globe - all while building your personal knowledge and growing as an individual.