10 minute read
Sarah Berry is a Google Analytics-certified Web Marketing Consultant at WebFX. She's written over 400 articles on digital marketing, covering topics like SEO, CRO, and Amazon. When she isn't polishing her Time Magazine Person of the Year Award, she's spending time with her flock of ducks.
For more than 50 percent of marketers, lead generation is a top priority. That percentage increases to 85 percent for business-to-business (B2B) marketers, emphasizing the critical role lead generation plays in your company's success. Generating leads from the web isn't easy, though.
That's why we've compiled this website marketing strategy guide on how to get more leads. With this guide, your business can start generating not only more leads but also higher-quality leads, which maximizes the time of your sales team and boosts your annual earnings.
1. Audit your lead generation journey
Before you start optimizing your website for lead generation, you need to understand how people transition from website visitor to valuable lead. That's why your team should audit your lead generation journey, focusing on the paths taken by qualified or high-value leads.

As a part of your lead generation audit, focus on the following:
During your assessment, your team should also investigate the number of leads that resulted in a sale. Evaluating this factor can help your company discover pain points across your website and sales strategy, which can serve as improvement opportunities. For example, maybe your site features a contact page that consistently garners low conversion rates.
In response, your team takes an in-depth look at the usability and functionality of that page. Next, you start a series of A/B tests to improve the page, resulting in higher conversion rates from valuable leads. If you can, it's often helpful to chat with users who became clients. Via a phone call or in-person meeting, you can gain insight into that user's path to conversion, which will often share similarities with other customers.
For example, you can learn what motivated them to search for services like yours, why they become interested in your company, and more.
Independent research from Clutch has named WebFX the
top SEO company

in the United States.

Clutch has personally interviewed more than 250 WebFX clients to discuss their experience partnering with us.

Read More Clutch Reviews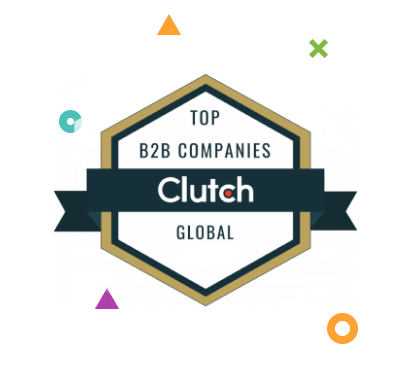 2. Make personalization a priority
Personalization is critical in today's digital landscape. With personalization, businesses have seen substantial increases in their performance.
For example, marketers that implement a website personalization strategy for users see an average uplift of 19 percent when it comes to sales. If you need more inspo, check out these website personalization examples!
Consumers want personalization too.
Whether they're shopping in the business-to-consumer (B2C) or B2B market, they're looking for companies that can offer a customized experience. That's why more than 75 percent of consumers choose, recommend, and even pay more for personalized experiences. You can personalize your company's online experience too. For example, you can tailor product or service pages to greet potential leads by their first name or even their organization's name.
You can also use personalization to go beyond website lead generation and towards upselling existing clients, like by recommending a similar product or service. If you decide to use personalization in your site's marketing strategy, you have a variety of tools to use:
You can even partner with agencies, like WebFX, that offer web personalization services. While all these applications require a monthly financial investment, they offer your business a massive competitive advantage. With personalized greetings and recommendations, you can make a memorable impression on high-value leads, which can have a direct impact on your online lead generation efforts.
3. Capture valuable leads with downloadable content
Free, downloadable content is a proven way to generate qualified leads. Whether you're offering a comprehensive online guide, customized report, or another type of resource, you can use these documents to get more leads. In most cases, companies use downloadable content in the following way:
Since email generates 50 percent more sales than any other lead generation method, you want to make it a part of your website marketing strategy. You can accomplish this task with gated, downloadable content. For your content to succeed, however, you need to develop resources that offer value to your target market.
This is where your research on the journey of your leads becomes valuable. You can look at what topics or pages they usually view to brainstorm content ideas, like for an online guide. As you develop your downloadable content, you need to think about what information you want to request in exchange for it.
For example, you may only require users to provide their email. Or, you may ask for their name, company, and email address. Requesting additional information, like a user's name and company, helps your team determine the value of a lead.
It also decreases the likelihood of a user downloading your content, however. That's why your team needs to establish a careful balance between asking for too much information or not enough. Your business can achieve that balance with A/B testing.
Experiment with your sign-up forms, adding and removing form fields to determine which version provides the most value to not only your company but also your ideal lead.
4. Expand your lead generation strategy to multiple channels
A lot of businesses focus on building a top-notch lead generation website for website marketing. While it's critical for your company's site to produce high-quality leads, it's also a disadvantage if your team focuses only on your website. You can also use other channels, like the following, to get more leads:
Did you know, for example, that more than 40 percent of B2B marketers have earned valuable clients through Facebook? Or, that 90 percent of consumers credit video for helping them make a purchase decision? How about that annual voice search sales already top more than $2 billion?
If your company wants to get more leads, then you need to future-proof your website marketing strategy by adopting these channels. While some, like voice search, may pose a greater learning curve than others, you can still start the process of incorporating them into your strategy. For example, your team can create and optimize your social media presence on sites like Facebook, Twitter, LinkedIn, and Instagram.
You can also research the cost and value of launching a chatbot on your website or even your social media accounts. If you're following the previous tip in our website marketing strategy guide for creating downloadable content, then you should already have an email marketing plan in place. You can always expand your email marketing strategy, though, like by developing campaigns for current clients.
The process of expanding your lead generation strategy can take time. It offers a massive payoff, though, allowing your business to attract and capture qualified leads. Plus, it lets your company get ahead of competitors that aren't using these valuable channels.
5. Add eye-catching forms to top-performing pages
In today's digital landscape, everyone takes a one-of-a-kind path to purchase. While there are some similarities, there are also distinct differences in when a user decides to convert, whether by requesting a quote, asking for a demo, or purchasing your product. That's why lead generation websites feature contact forms on almost every page.
With this web lead generation tactic, your business makes it easy for users to convert when they want and where they want. Whether they're reading an informational article or reviewing a service page, they can contact your company or request more information with ease. As an example of this strategy, look at the site of NerdWallet, a personal finance company.

Their lead generation form provides users value. By entering their credit score and requirements for a credit card, NerdWallet can recommend credit cards (and credit card companies) for the user. NerdWallet takes an additional step with this lead generation form, though.
Users can also get their credit score from NerdWallet. All they need to do is create an account and provide some additional information.

Audit your website and look for opportunities for adding a contact or sign-up form.
In most cases, you'll want to focus on your top-performing pages, which should bring a significant amount of qualified traffic to your site. For this lead generation strategy, prepare to coordinate with your web development team.
6. Use marketing automation software to improve lead management
Today, 80 percent of marketers that use automation software generate significantly more leads than marketers without this technology. If your company's serious about web lead generation, then you need to consider marketing automation software. With a top marketing automation application, your business not only saves time and money but also increases its lead generation success rate.
That's because automation software expedites mundane, everyday processes and leverages valuable data in your favor. To demonstrate, consider the impact of automated lead management on companies today. On average, when companies automate their lead management processes, they see a revenue increase of 10 percent or more within six to nine months.
When you consider the average sales cycle of your business, that's a substantial increase. There is a noticeable difference in lead conversion rates with automation software, which is why it needs to become a priority for your company. A few examples of some marketing automation software applications include:
While your company can take advantage of free marketing automation software, like HubSpot, small-to-midsize businesses (SMBs) tend to earn the most value from paid applications. These programs often provide your company with additional features and tools, which lets you streamline your processes. MarketingCloudFX, for instance, offers your business access to more than 10 different tools, including PersonalizeFX, which allows your company to tailor its site content to each user.
It also features IBM Watson, one of the industry's most advanced artificial intelligence applications. The best part is that with digital marketing services from WebFX, you get MarketingCloudFX for free. Your team doesn't even have to learn how to use all the features of MarketingCloudFX.
Your dedicated account manager can do it for you. This provides your business with the best of both worlds: the technology and the expertise, without the time investment.
Don't miss our Marketing Manager Insider emails!
Join 200,000 smart marketers and get the month's hottest marketing news and insights delivered straight to your inbox!
Enter your email below:
Inline Subscription Form – CTA 72
"*" indicates required fields
(Don't worry, we'll never share your information!)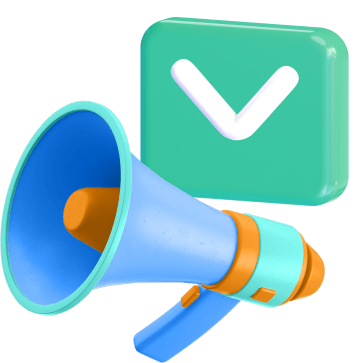 Get your website marketing strategy for generating leads in gear
If you're looking to get more leads from the web, this website marketing strategy guide can help your team relaunch its lead generation strategy. With our Revenue Weekly newsletter, you can also get advice on how to build an even stronger plan for generating leads online.
Join our newsletter today and start receiving exclusive tips from experts in the industry! Or, get immediate advice and assistance from industry experts by contacting WebFX, a top lead generation company. Chat with an experienced strategist about your lead generation efforts by contacting us online or calling 888-601-5359 now!
You'll love our long list of web marketing services that can help your business grow and thrive!
Sarah Berry is a Google Analytics-certified

Web Marketing Consultant at WebFX

. She's written over 400 articles on digital marketing, covering topics like SEO, CRO, and Amazon. When she isn't polishing her Time Magazine Person of the Year Award, she's spending time with her flock of ducks.

WebFX provides digital marketing solutions with expert marketers, designers, and developers to increase visibility, conversions, and revenue.

Learn more
Try our free Marketing Calculator
Craft a tailored online marketing strategy! Utilize our free Internet marketing calculator for a custom plan based on your location, reach, timeframe, and budget.
Plan Your Marketing Budget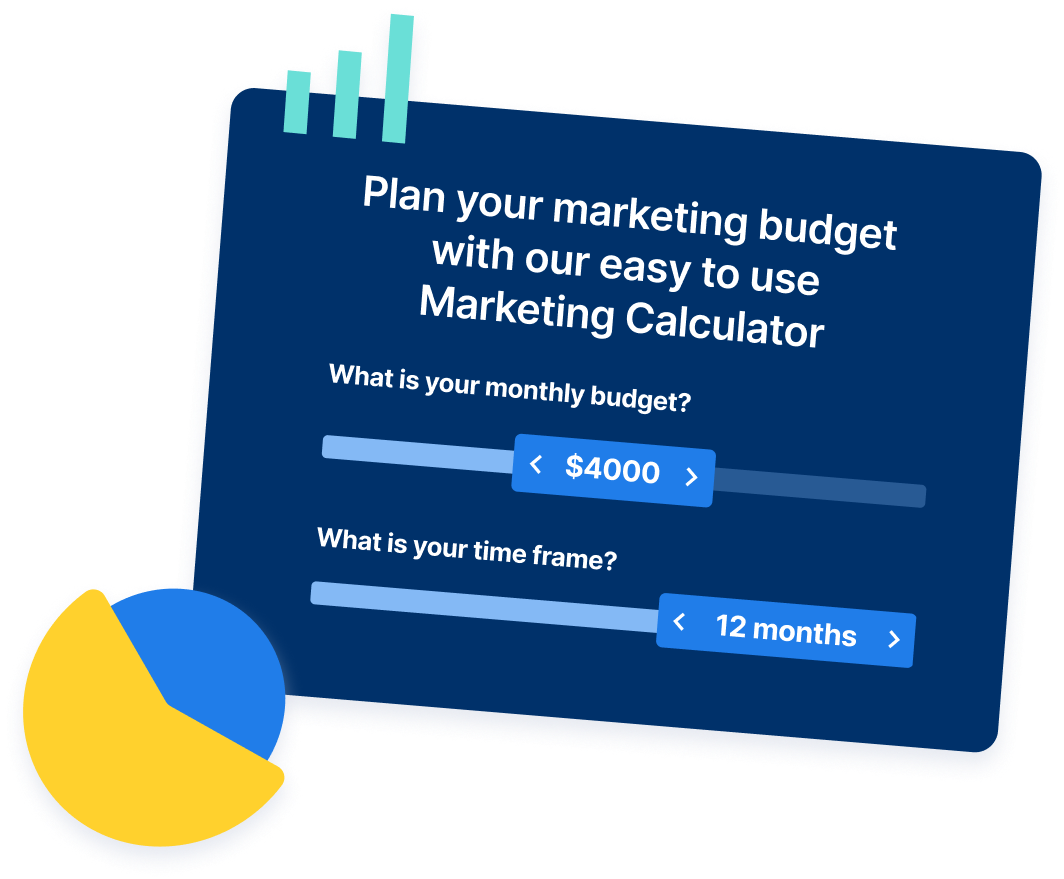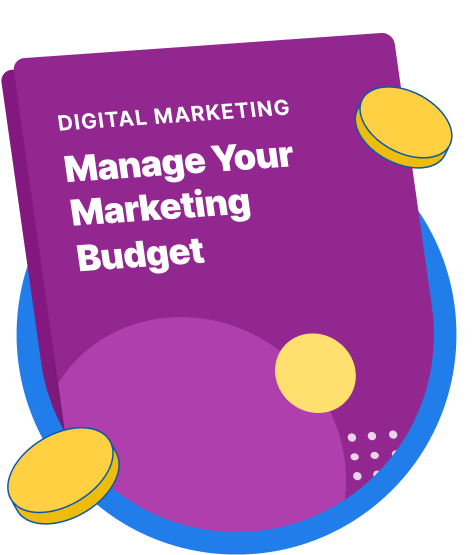 Maximize Your Marketing ROI
Claim your free eBook packed with proven strategies to boost your marketing efforts.
Get the Guide
Try our free Marketing Calculator
Craft a tailored online marketing strategy! Utilize our free Internet marketing calculator for a custom plan based on your location, reach, timeframe, and budget.
Plan Your Marketing Budget