Any successful business knows the importance of data. Data is the key to victory in the marketing world, particularly customer data. When you know your customers, you can more effectively market to them and drive sales — data helps you do that.
However, it's not as easy as scooping up some data and getting immediate answers. Sometimes data doesn't tell you as much as you wish it did, and you may wonder what you can do to get more insights from it. As it happens, the answer lies in data enrichment.
But what is data enrichment, and what can it do for your company's marketing? Keep reading to find out. Then subscribe to Revenue Weekly, our email newsletter, for more helpful marketing info!
Don't miss our Marketing Manager Insider emails!
Join 200,000 smart marketers and get the month's hottest marketing news and insights delivered straight to your inbox!
Enter your email below:
Inline Subscription Form – CTA 72
"*" indicates required fields
(Don't worry, we'll never share your information!)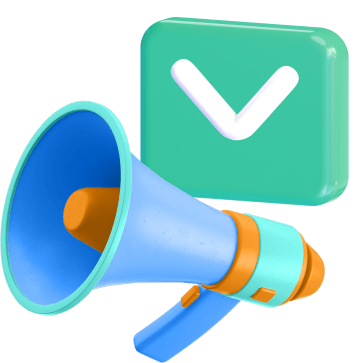 What is data enrichment?
Data enrichment is the process of combining first-party customer data with third-party data to flesh it out and make it more useful to your marketing and sales teams.
You can find third-party data in various places, including:
Google searches

Social media

Online studies

And more!
Why use data enrichment?
Your business already likely collects first-party data about your customers from factors like form submissions and website activity. But that data may be limited — or even misleading — and you could be looking for ways to gain more info about your audience.
Data enrichment is where you find third-party data on your audience, and then use it to flesh out your existing first-party data, making it more precise and accurate.
For example, maybe you know from your first-party data that your customers tend to be from Virginia, but additional third-party data reveals they're usually centered around Richmond.
Data enrichment vs. data cleaning vs. data scrubbing
Since data enrichment helps improve your customer data's accuracy, you may be wondering if it's another name for data cleaning or scrubbing. However, the three terms — though related — refer to different things. Here's a brief overview of the differences:
Data cleaning:

The process of going through your data and fixing or removing any obvious errors you spot.

Data scrubbing:

A very in-depth form of data cleaning. It's where you meticulously root out even the tiniest errors or redundancies in your data.

Data enrichment:

This practice doesn't involve removing anything from your data — it's about

adding

information from other sources.
All three of the processes listed above exist to improve the accuracy of your data. However, where data cleaning and scrubbing do that by cutting out bad data points, data enrichment is about strengthening your data with additional information.
What are some data enrichment benefits?
We've established that a data enrichment strategy can help you drive better marketing results, but how does it do that?
Here are some of the best data enrichment benefits to know.
1. Better targeting and personalization
The first benefit of data enrichment is that it helps you enhance your audience targeting and marketing personalization. By learning more detailed information about your audience, you can target your marketing campaigns more specifically to that audience.
For example, if you learn from your third-party data that your audience tends to fall between the ages of 29 and 49, you can hone your campaign targeting in on that age group. You can also better personalize your campaigns, helping you appeal to your audience more.
2. Create more relevant marketing
Building off the last point, a data enrichment strategy will also help you improve the quality and relevance of your marketing campaigns. On top of targeting your campaigns to the right people, you can also reoptimize the campaigns themselves.
Knowing who your audience is and what they want can help you build marketing materials that appeal to that audience's unique interests and needs. By appropriately styling your marketing's voice and messaging, you can appeal much better to your audience and improve their chances of responding positively.
3. More user-friendly forms
The third data enrichment benefit relates to the forms on your website. You likely collect first-party audience data through forms that people can fill out on your site. If you're desperate for data on them, you might be tempted to ask for a lot of information on those forms.
The problem is, having too many fields in a form might discourage audiences from filling them out. Thankfully, data enrichment alleviates that problem. When you develop a system for pulling third-party audience data, you won't need to ask for as much info on your forms.
That means you can make shorter forms that aren't as likely to push users away, leading more of them to fill out those forms. It may even be a good idea to use forms that only feature one field.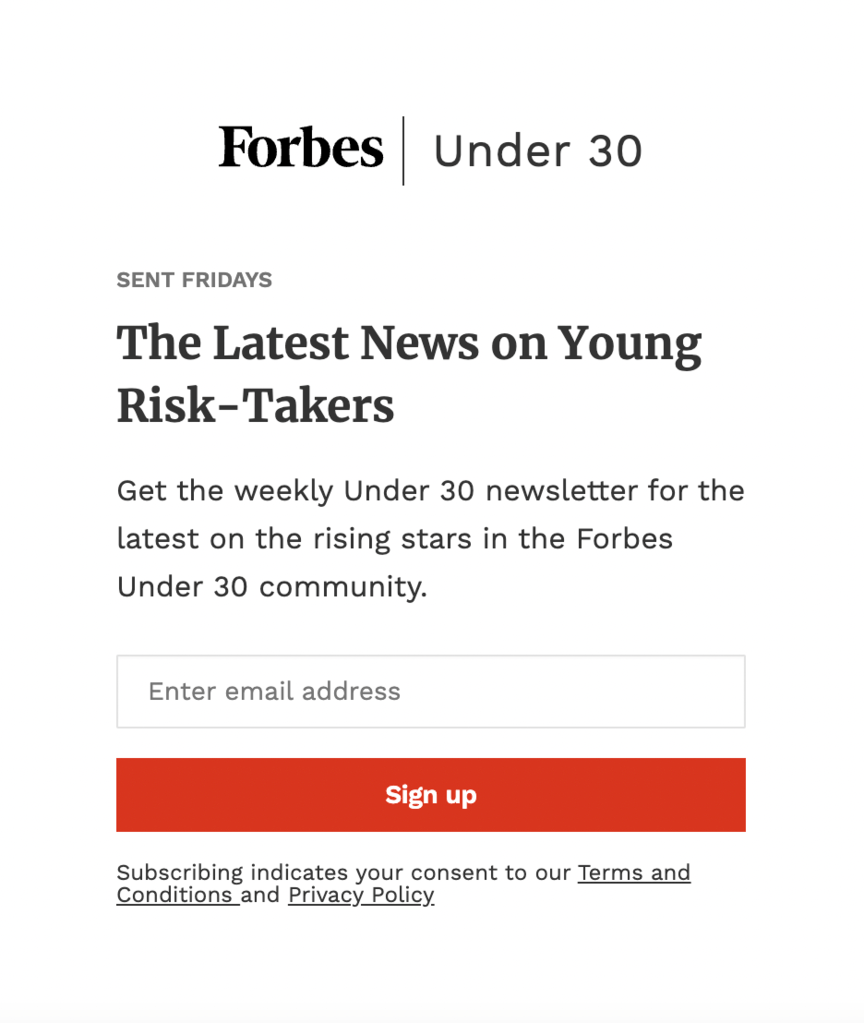 In that way, seeking out third-party data will indirectly help you get more first-party data, too.
Types of data for data enrichment
At this point, you might be wondering what types of third-party data you can gather to help with your data enrichment strategy. There are tons of options out there, but here are a few of the best types of data to collect.
1. Geographic data
The first type of data you can benefit from using is geographic data. Geographic data is simple — it's data about where your audience is located. You might get some geographic info from your first-party data, but third-party data can help make it more specific.
If you can identify a specific region, city, or even postal code where you often find customers, you can run marketing or advertising campaigns that specifically target people from that location.
2. Demographic data
Demographic data is another type of data you can gather. This data relates to information about customer characteristics — age, gender, occupation, and so on.
Demographic traits are some of the easiest ones to target with ad campaigns, making this a very helpful type of data for you to gather. It's sometimes hard to see the exact demographics of your audience from first-party data alone, but data enhancement can help you get a better picture.
3. Online behavior data
Finally, you can benefit from collecting third-party data about users' online behavior. More specifically, you can look into info like shopping data and app usage to find out what your audience's preferences are.
By knowing what sorts of apps users are spending time on and what they're looking for in their products and services, you can better tailor your own user experience to fit those needs and interests, making users more likely to convert.
Our digital marketing campaigns impact the metrics that improve your bottom line.
See More Results

WebFX has driven the following results for clients:

$3 billion
In client revenue

7.8 million
Leads for our clients

5.2 million
Client phone calls
WebFX can help you upgrade your data enrichment strategy
Want a hand improving your data enrichment? WebFX is here to help.
MarketingCloudFX, our proprietary marketing software, is the perfect tool for helping you gather and analyze data. Plus, our customer relationship management (CRM) tool, Nutshell, can centralize your customer data in one location and help you gain valuable insights from it.
Furthermore, we can help you use the knowledge from your data to improve your marketing campaigns. Our digital marketing services cover a wide range of strategies known to drive up revenue.
To get started with us, just call 888-601-5359 or contact us online today!
How is your website's SEO?
Use our free tool to get your score calculated in under 60 seconds.
Get posts by email
Join 200,000 marketing managers and subscribe to Revenue Weekly!
"*" indicates required fields
WebFX Careers
Join our mission to provide industry-leading digital marketing services to businesses around the globe - all while building your personal knowledge and growing as an individual.