Marketing is an essential component of any business. Without it, you'd never drive any conversions — which is why it's critical that your marketing is handled by the right team of people. That leads to a central question: Should you use in-house or outsourced marketing?
It depends on your circumstances. If you already have a group of employees with expert marketing knowledge and a record of driving results, in-house may work for you. But in many cases, small businesses are best off partnering with a third-party marketing agency.
Why is that, though? Why outsource marketing when you could keep it in-house? There are several reasons why outsourcing is the best option, and we'll go over each of them below.
Read on to learn more, and then partner with WebFX — the agency with over 863 client testimonials — for our digital marketing services. Just call us at 888-601-5359 or contact us online to get started!

Good agencies have more than 50 testimonials.

Great agencies have more than 100 testimonials.
WebFX has over 860+ glowing client testimonials.
See What Makes Us Stand Out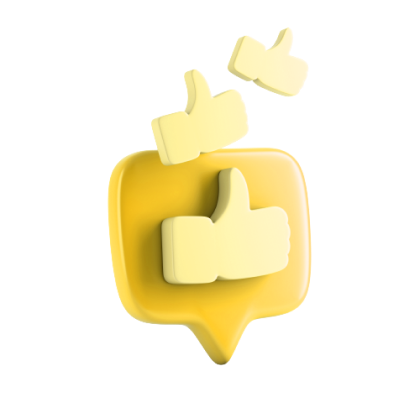 8 marketing outsourcing benefits you need to know
While it's easy to think you can simply do your marketing in-house, the fact is, there are numerous significant benefits that come with outsourcing to a marketing agency — and you probably don't want to miss out on them. To return to our original question — why outsource marketing? — here are eight major outsourcing benefits you can gain from an agency!
1. Greater expertise
Hiring an in-house team may gain you access to people who understand the fundamental elements of digital marketing — but it's hard to compete with the level of expertise typically found with an experienced marketing agency. Most marketing agencies have worked for multiple clients, across multiple industries, and that experience has made them experts at their craft. Their expertise will allow them to drive results for your marketing that you may never achieve on your own.
For agencies with years of experience, that expertise is valuable. What you do in-house may fall short of the proficiency of a professional marketing agency that's been driving results for over a decade.
2. Greater specialization
On top of having a deep understanding of general marketing practices, marketing agencies tend to be highly specialized in multiple areas and strategies. That's because rather than being composed of only a few people, agencies often have large and diverse teams of marketers. While small teams will typically see individual marketers responsible for multiple tasks, large teams can divide different strategies among different people.
One group might be made up of experts in paid advertising, while another focuses solely on social media. This specialization ensures that every strategy they optimize for your business is handled by people who have expert knowledge in that specific area, maximizing the results they drive.
3. Better resources
Another major benefit many agencies bring to the table is advanced tools and resources. Typically, using a specific digital tool can be the difference between mediocre and stellar for your marketing. Unfortunately, though, many of those tools are expensive or challenging to use if you don't have experience with them.
Even for free tools like Google Analytics, it can be hard to figure out how they work and how you can best apply them to your marketing.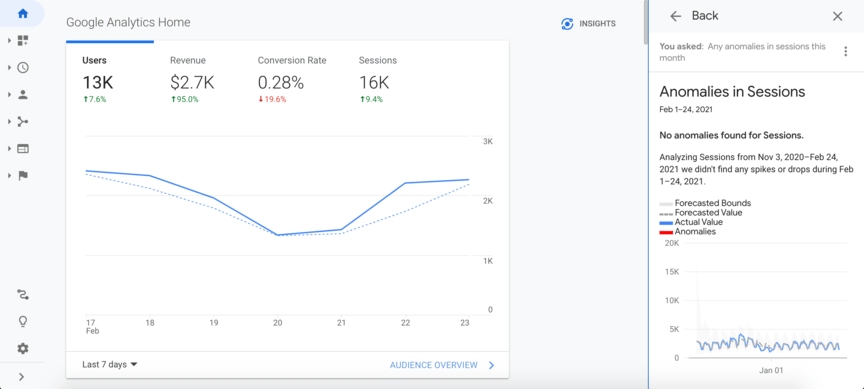 But when you partner with the right agency, you'll gain access to all the marketing resources you need. From tools to people working on your campaign, you'll have an abundance of resources.
4. More flexible costs
When you hire in-house marketers, you accumulate several fixed costs, most notably salary and benefits. Regardless of the extent of your budget or the success of your marketing results during a given period, you must consistently spend a given amount of money on your employees. When you outsource your marketing, on the other hand, your costs become far more flexible.
You can adjust how much you spend based on the plan you choose and the strategies you want to use.
5. Fresh perspectives
When you spend a significant amount of time wrapped up in the minutia of managing your business, it's hard to step back and see the bigger picture. And in marketing, the big picture is important for determining how you brand yourself and who your audience is. Thankfully, outsourcing your marketing is a great way to obtain a broader perspective on it.
An external agency can view your brand and strategies with a fresh eye, optimizing it in ways you might not have thought of on your own.
6. Better time management
One of the most prominent outsourcing benefits is time. When you do your marketing in-house, you must dedicate time to managing your marketing, and it can detract from the time you need to spend on other projects. When you outsource marketing, on the other hand, you can pass off all your marketing work to an external agency.
While an agency develops superior marketing for your business, you can devote your energy to running the other facets of your business.
7. Trend familiarity
Like many things, the marketing world is in a state of constant flux. As time goes on, older marketing tactics start to grow less effective, and new ones take their place. For your marketing to outperform the competition, it must stay on top of the latest trends.
When you partner with a marketing agency, you can stay up-to-date with marketing trends. Whereas in-house marketers can often get locked in the prison of routine, marketing agencies are constantly changing things up and working with different businesses. Good agencies are always keeping up with the newest marketing trends and putting them into action, guaranteeing that your marketing stays current.
8. Rapid growth
A final benefit of outsourcing your marketing is that it allows for rapid and efficient growth. To assemble an in-house marketing team, you must spend a good deal of time and energy finding and hiring applicants, and then training them for the job. As a result, it can take a long while to start getting any of your marketing off the ground.
When you outsource, on the other hand, you don't have that issue. As soon as you hire a marketing agency, you have a fully assembled team ready to dive right into the optimization process. That means you can start driving results right from the get-go!
Independent research from Clutch has named WebFX the
top SEO company in the United States.
Clutch has personally interviewed more than 250 WebFX clients to discuss their experience partnering with us.

Read More Clutch Reviews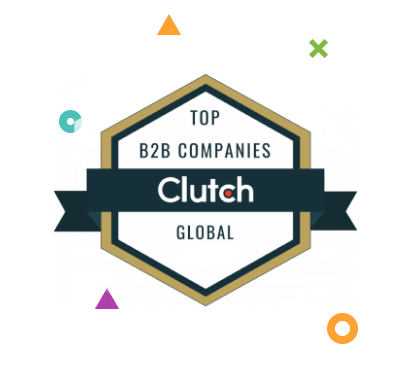 WebFX is the marketing agency that drives results
Want to drive the best possible results for your online marketing? If so, there's no better decision you could make than partnering with WebFX. As a full-service digital marketing agency, we have over 25 years of experience, and we have a history of driving results.
With our digital marketing services, you'll receive all the benefits listed above in full, and you'll get help optimizing your marketing for strategies such as:
To get started with us, just call 888-601-5359 or contact us online today!