Online shopping has evolved to meet the needs of modern customers, who prefer a more visually engaging experience. 86% of shoppers expect to see images when they go online to make purchases. That's where Google Ads image extensions come into play.
But what are pay-per-click (PPC) image extensions, and how can you leverage them to maximize your responsive search ad performance? Read on to learn more.
In this post, we'll cover the following:
Want to improve your Google Ads performance? Sign up for our newsletter to receive insights and the best practices for maximizing your online advertising efforts. We're trusted by over 200,000 marketers already, so you're in good company.
Don't miss our Marketing Manager Insider emails!
Join 200,000 smart marketers and get the month's hottest marketing news and insights delivered straight to your inbox!
Enter your email below:
"*" indicates required fields
(Don't worry, we'll never share your information!)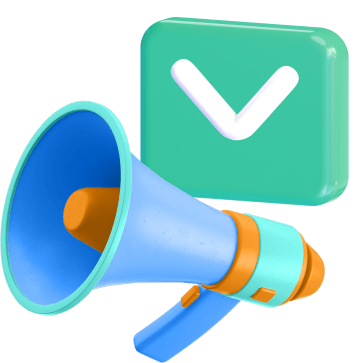 What are Google Ads image extensions?
Google Ads image extensions, also known as PPC image extensions, are visual functionalities that allow advertisers to upload visually compelling and contextually appropriate images to complement their text ads. These images appear on Google search results pages next to your ad title, meta description, and URL.

Why are PPC image extensions necessary for your advertising campaigns?
PPC image extensions are a highly effective advertising tactic since people are prone to respond better to sensory inputs like images. Google Ads image extensions are a great way to improve your text ads' visibility in search results.
Using a Google ads image extension makes it simpler to draw in readers and encourage them to check out your marketing material, increasing your ad's click-through and conversion rates.
Questioning the quality of your SMB's PPC performance?
Get your FREE PPC audit from WebFX today!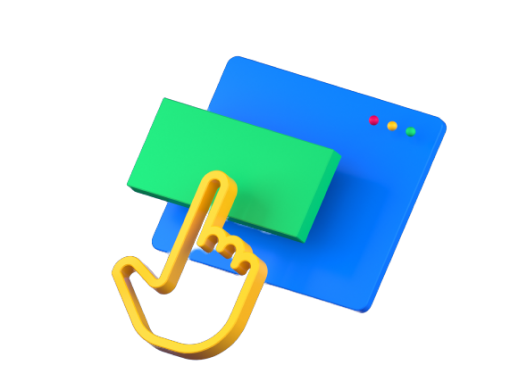 How to set up Google Ads image extensions
Login to your Google Ads account
Go to Ads Menu
Click on "Assets"
Select "Associations" as the table tab view
Add the image to the campaign or ad group
Sounds confusing? Take a look at the following detailed Google Ads image extension setup instructions. Similar to the other ad extensions, you can add an image extension right from the user interface (UI).
To get started, click on the Ads menu, then select "Assets"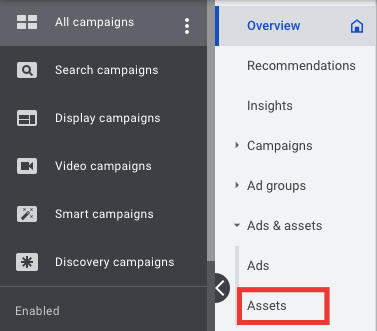 From there, you'll see the "table view" tab, make sure that it's set to "associations."

From there, you can either go to the extensions tab and click the blue "+" button there, or go to the cards section, select the "Images" card, and then click the blue "+" button at the top.
You can also simultaneously add the Google ad image extensions to numerous campaigns or ad groups. The best time- and effort-saving way to do this is as follows:
Click "All Campaigns" in your account
Select Ads and Extensions
Navigate to Extensions and add one by clicking the blue + icon
Select "image extension" and wait for the new screen to load
Click "Add to" and select "Campaign" or "Ad Group"
Then click the blue link to select specific campaigns or ad groups
In the popup, select each campaign or ad group you want to add the image extension(s) to
Click Done
The next step is to upload your images once you have chosen the ad groups or campaigns you wish to include. To add images to your ad, choose the blue + button in the images box, navigate to the upload tab, and select the appropriate file(s).
Traffic attracted through PPC advertising yields 50% more conversions than organic advertising.
Are you leveraging PPC in your marketing efforts? Let's get started.
View the Guide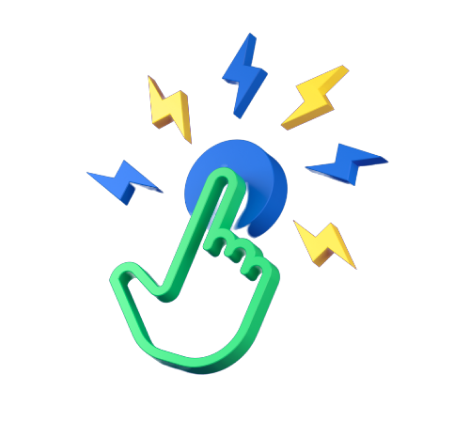 What are the image requirements for a google ads image extension?
Google maintains high standards for its image extensions. Your advertising's visuals must convey all necessary information without additional text, illustrations, or company logos.
Here's the required format for Google Ads image extensions:
File Formats: PNG, JPG, or static GIF
Maximum File Size: 5120 KB
Aspect Ratio: Square 1 x 1 for square images or Landscape 1.91 x 1 for landscape images
Image resolution: 1200 x 1200 for square images and 1200 x 628 for landscape images
Minimum Pixels: 300 x 300 for square images and 600 x 314 for landscape images
In addition, for the best performance, you should position the most critical content in the center of 80% of the image.
Best Google ad image extensions practices
Take a look at some of the best practices for Google Ads image extensions:
Select images that showcase your product or service
The best Google Ads image extensions combine helpful information with a high standard of production value. Always select clean, uncluttered photos that display your products or services.
For maximum performance, you also need to ensure that the user experience is consistent from the moment they click on it. This method includes selecting graphics corresponding to the keywords used and the destination page.
Experiment with multiple images
When it comes to online advertising, there is no way to anticipate what strategy will yield the greatest results.
Therefore, experiment with various product or service images — from different distances, against multiple backdrops, or with in-store and lifestyle variants, etc. Make sure to try several combinations to find the one that performs the best.
Add and format images according to Google compliance standards
Your images should adhere to simple Google guidelines to get the most out of the PPC image extensions. These include ensuring that each of your images is:
The right size
A single graphic rather than a collection of photos
Easily distinguishable
Free of any nudity or sexually suggestive content
Having minimal white space
Ensure your images have a clear background
Google Ads image extensions display as a small square or rectangle on the side of your ad, just as in the previews. So, selecting images with a clear subject and little background "noise" is essential so users can easily identify them and get an instant "picture" of your offering.
Time to Level Up Your Sales
Our long list of services helps you grow every aspect of your business with marketing strategies that are proven to increase bottom-line metrics like revenue and conversions.
In the past 5 years, we've managed more than 12.9 MILLION transactions across our client base.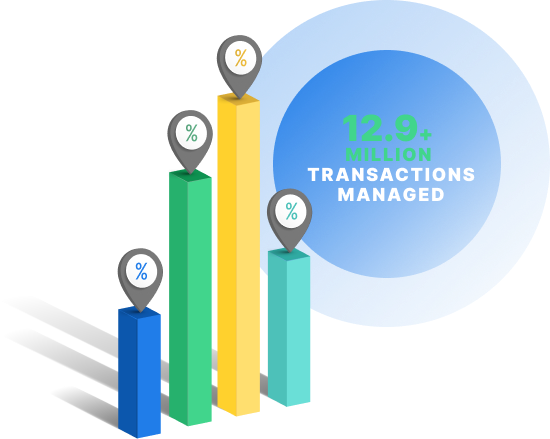 Get the most from Google Ads image extensions with WebFX
Want to optimize your campaigns for maximum results? Partner with a knowledgeable PPC advertising management agency like WebFX.
We've handled over 650 PPC campaigns for businesses in various sectors, and we're a certified Premier Google Partner to boot. Our team of experts will work with you to create a custom PPC strategy that works for your business.
Call us at 888-601-5359 or submit a complimentary quotation request to learn more about how we can boost the effectiveness of your Google Ads campaigns.
WebFX Careers
Join our mission to provide industry-leading digital marketing services to businesses around the globe - all while building your personal knowledge and growing as an individual.