The Flywheel Concept and Your SEO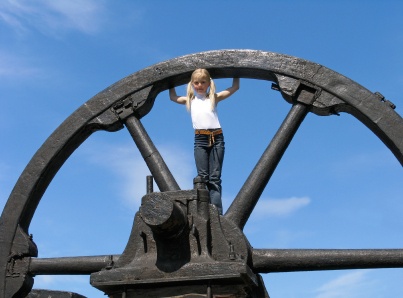 In his book Good to Great, author Jim Collins examines the traits and habits of 11 companies that achieved massive growth over a short time period.
He found that each company's success came not from a 'defining moment' or 'revolutionary event', but as a culmination of years of doing the little things right.
One company, the Kroger Co. grocery chain, did nothing remarkable for 80 years. Then their stock price beat the stock market average by over 100% from 1973 to 1998.
Collins calls the phenomenon the 'flywheel concept.'  This awesome flash animation by blogger Jimmy Zimmerman illustrates it perfectly:
The Flywheel Concept Animation
[kml_flashembed fversion="8.0.0″ movie="https://www.webfx.com/blog/wp-content/uploads/2009/11/flywheel.swf" targetclass="flashmovie" publishmethod="static" width="400″ height="375″]
[/kml_flashembed]
If you make good choices for long enough they will snowball into a force to be reckoned with.
The flywheel also applies 100% to search engine optimization.  But you've got to lay the foundation first.
For SEO the foundation means links and a cleanly-coded site with your information in all the right places.
But after all of that's in place your long term strategy will make or break you.
When you sacrifice the 'quick wins' and stay focused on your core services over the long term, one day you'll look up and lead the market.
Get posts by email
Be the first to know when we publish a new blog post!