Why your business needs to be on Google+
Update: In Oct. 2018, Google announced plans to shut down Google+.
If you've been on Google+ you know it's a better SEO tool than social network. Google integrated many factors into their social platform that play a role in their search engine algorithm. Vic Gundotra, the Senior VP at Google, explained that Google+ is "the unification of all of Google's services, with a common social layer." Once again, Google has changed the face of social networks and their influence on rankings.
Companies need to understand how Google+ affects their rankings in Google's search engine. Since Google seems to give preference to their properties in their SERPs (search engine results pages), it's vital for companies to create a Google+ business page. Are you still asking "Should my business be on Google+?" Here's a look at the reasons Google+ is far more than a social network and why your business should be actively using the platform.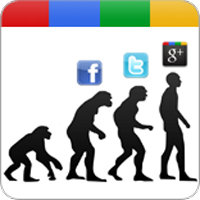 1. Local SEO
You can't have effective local SEO without a Google+ business page. The only way to get into local rankings in Google's SERPs is through Google + or Google Places. (Google is currently working on integrating Google Places into Google+.) Don't just create a page and leave it. Learn how to optimize your Google+ to get better local rankings.
2. Google+ Reviews
Google+ creates the perfect opportunity to ask customers who are already fans of your company to write a review on your Google+ profile.  The best part is that these reviews can be accessed directly from a search results page in Google. When potential customers search a relative term to your business (i.e. beauty salon) Google will show a list of local companies, their contact info, and any reviews they have on Google+ or their Google Places page.
3. Rel=author
Google recently created two new tags, rel=author and rel=publisher, that connect your article back to your Google+ profile. You can create this connection by including a snippet of HTML to your pages and adding your website under your contributor page in Google+. Rel=publisher is similar to rel=author except that it is specifically designed for brands to integrate their Google+ page into search result pages for their brand name. Connecting your articles to your Google+ will likely increase the amount of clicks on your listings. Plus, you get to put your smiling face next to your article in the SERPs.
Below is the HTML code to include at the bottom of all your articles for rel=author. Change the "Your Unique Google+ID" to the numbers that show in your Google+ profile URL and designate what anchor text you wish to display.
<a href=https://plus.google.com/u/0/YourUniqueGoogle+ID?rel=author>Your Byline Here</a>
4. SEO benefits of +1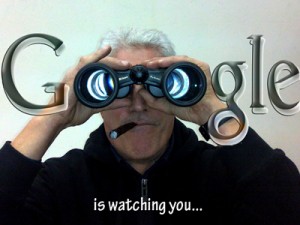 Google's +1 is a powerful "like" button that DOES play a role in the SERPs. Overall, SEOs are seeing social signals increase in importance in search engine rankings. Specifically, we have identified two ways +1s affect rankings in Google. The first is a real-time jump in the SERPs when a particular article or page has a high number of +1s. The high Google ranking is temporary depending on how often and how many +1s it continues to receive. The second effect we see is called a filter bubble. Depending on what you and others in your circles +1 will determine what shows up in your personal search results. Google+ creates a virtual bubble around your social interactions to personalize your SERPs. These social factors in rankings might play a critical role in Google Analytics' (not provided).
If you aren't active on Google+, you are missing out on many great benefits for your website. Your Google+ presence will help drive more traffic to your site, increase organic search engine rankings and, ultimately, make more money for your business.
If you're looking for a company that can get you where you need to be in terms of SEO, read up on why WebFX is the best SEO company for the job.
Tags: google, local SEO, rel=author, social signals