Pack Your Bags (and Hide Your Address) – We're Going to Venice!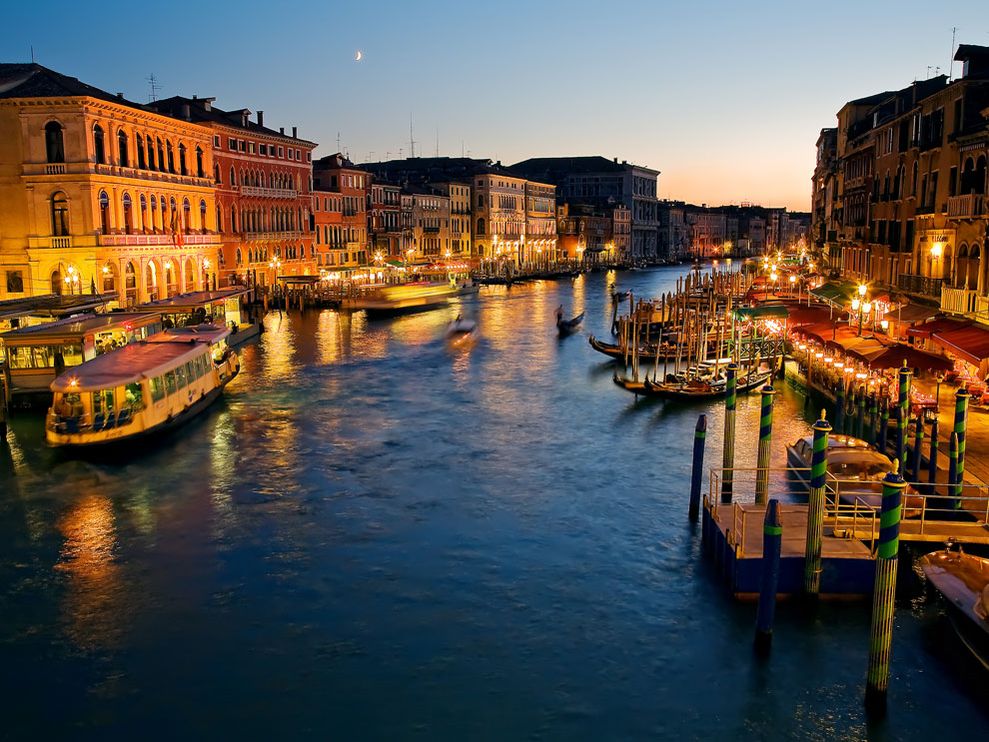 Rialto Bridge, Venice (National Geographic)
Hide your Address
Google's policy change for place listings on March 28th confused many, frustrated most and, as always, ended in compliance. Why on earth would you hide your address on your Google Places listing? Well, if you're a service-based business, you don't have a choice in the matter.
The policy update requires that all businesses that provide home-based services hide their address from their Google Places listing or risk it not showing up in the results. In theory, most service-based companies have a 'home base' or central administrative office, but Google wants to know: should customers navigate to that location using Maps? Google's motive is to provide a great user experience, showing only business addresses you may need to get to.
What about ranking factors? Removing your address from your listing means your customers looking for a plumber or electrician closest to their home can no longer make their decision based on location.
Which quickly leads me to "Venice"…
City-less Search, Code Name: "Venice"
Have Google's Panda updates got you down? Feel like lying on a beach in Venice for a few days? Maybe Google is too. They've code-named their latest Local update "Venice", and it's a big one. Before getting into the positives, the most important thing to note is this update greatly reduces the impact of hiding your address on your Places listing.
Google has switched to "nearly 100% Blended local results" which rely on web rankings. What does this mean? Purely localized, organic search results for broad queries such as "dentist". Google is able to do this thanks to the Location feature in Google search which captures the user's location based on IP address (or manual change), and they want to capitalize on this feature because it is estimated that 75% of searches for local needs do not include "San Francisco" or "Atlanta"—they're in fact city-less. Users have come to expect Google to output local businesses whether they indicate their location or not – and Google wants to deliver. In turn, Google is starting to place more weight on organic rankings than map rankings for localized search queries (ie: "dentist", "attorney", "grocery store", "car wash", "babysitter", etc.). Locations with hidden addresses continue to show up in the main SERPs and in the ever-present blended results because these blended rankings are now controlled by organic factors, rather than Places factors.
Tax Day is around the corner, so I used the city-less query "accountant" as an example:
Normal National Results: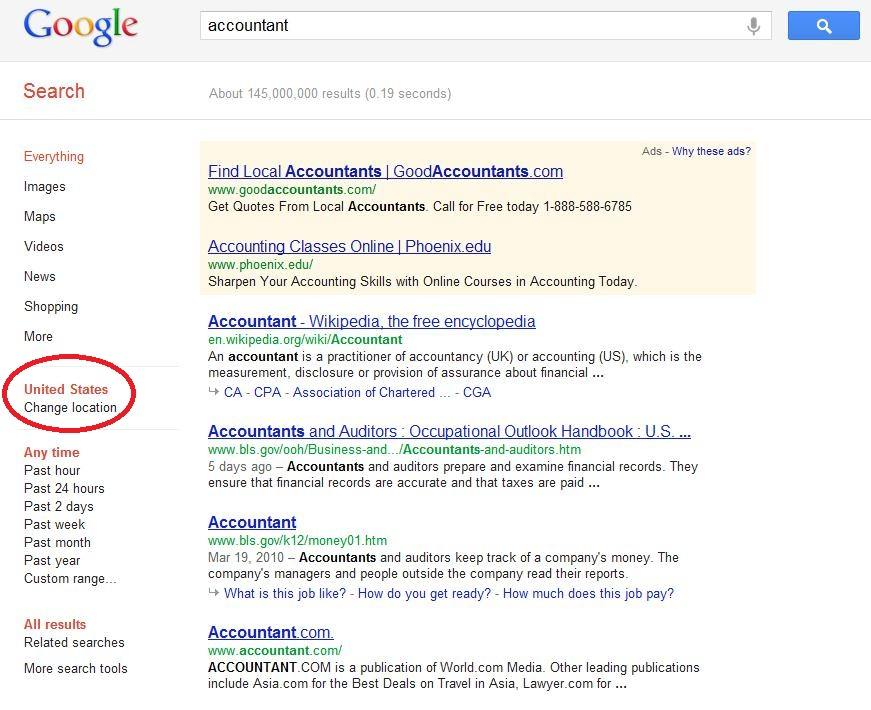 Set Location to San Francisco:
Set Location to Portland:
"Venice" Takeaways
The results underneath the map listings used to be traditional, national results for sites that ranked highly for that general query, answering "what is an accountant?" and "how do you become an accountant?" Now, sites that have optimized for "city term" keywords are able to show up off of a general query, whereas before they may have only appeared for queries such as "accountant Portland OR".
Local business perks? You are now able to appear in global results if you have taken the time to optimize your website (time that is well worth your investment). Mixed results don't eliminate your competition with national franchises; they do however increase the likelihood that as a local business your website will appear in the results, catching a user's eye with their city name in your description.
On the other hand, if you are a national franchise, queries for your major keywords will now bring pure local results into play, if the user has their location set in Google. This is something to be aware of, especially in major cities where map listings take up most of the first page, leaving just a small amount of space to compete for.
So … what about hiding your address? As stated earlier, if you service customers at their home, or a location other than your headquarters, according to Google's new policy you must hide your address from appearing on your Places page. While previously Google would have penalized you for hiding your address from users, "Venice" levels the playing field in this regard. With the "Venice" update, there is no longer a risk that your Places listing's rankings or even your website's traditional, organic rankings will be negatively affected as it would have in the past. Ultimately, Google recognizes the fact they can't penalize you for abiding by their policy. So if you have always hid your address before for privacy purposes – you're in luck.
Keep in mind, however, that even if you've hidden your address, the city and zip code will appear and your location marker can still show up in Google Maps. The location will show up as a round marker rather than the usual teardrop, but it is still unknown whether it will appear above your true location (though hidden), or a generic location in the town or city you select.
How to Capitalize on "Venice"
What does "Venice" mean to your Local SEO efforts? Focusing on Google Places alone is no longer the best course of action for local businesses. While creating and optimizing your Google Places listing is the best way to show up in the listing results, it is not the only way to enable your listing to rank well. Now, Google will be placing a lot more weight on your website's on-page SEO, so even if you have a well-optimized Google Places page, a neglected website could potentially harm your rankings.
On the other hand, if you optimize you website appropriately, your Places page may acquire a position within the blended results—truly saturating these traditional, localized search results with your local business.
A final thing to note with "Venice" is that if you don't currently have a website and rely solely on your Google Places listing to keep yourself in front of potential customers, you may do well to finally take the plunge and provide your customers with a very user-friendly and well-optimized website that proves helpful to your customers. Since users want to know you're a legitimate business, Google wants to know that too. And a website that provides your customers with additional information about your company will only reinforce a positive reputation.
My Conclusion
My main concern with hiding an address in Google Places is that it actually depletes some user experience (contrary to Google's intent). If my plumbing goes haywire and my basement is flooding as a result, I want need the closest plumber possible. Thus when I perform a search in Google and I'm unable to access the addresses of plumbers in my area, there is no way for me to make a decision short of going to each website to find their physical location. While I understand Google's desire to show physical businesses in their maps that users actually visit, most service-based businesses reside in commercial office space, and there are customers who want to know where that is located.
On the contrary, the "Venice" update is a game-changer for local businesses, and a win for users, too. Whether you type in a geo-targeted or city-less search, you're going to get results close by for general localized queries that indicate local intent. It doesn't go so far as to remove all global results either, which is smart on Google's end. Searching "accountant" and having my location set does not always mean I want to find an accountant nearby. It could mean I'm interested in what accountants do, or how to become one. Of course, we'd surmise these searches would be more exact – which is exactly what Google is doing.
In conclusion, pay attention to both of these changes, whether you're a local business or a national franchise. They haven't rolled out completely, but when they do, they could become the source of your traffic loss—or gain.
Get posts by email
Be the first to know when we publish a new blog post!