Update: In Oct. 2018, Google announced plans to shut down Google+. Google has tons of local and social opportunities for businesses, and they can get jumbled and mixed up if you use all of them — especially since they change every few years. If you need information for current platforms, check out Google's products for businesses.
But if you're looking for how to merge Google My Business and Google+ Business profiles, we can cut right to the steps.
If you don't have a Google My Business page, you can easily set one up before you start this process. If you already have a Google My Business page, but it's not connected to Google Maps or Google+ yet, follow these steps: 1. Create a separate Google+ page for your business.

2. Verify it on Google Maps.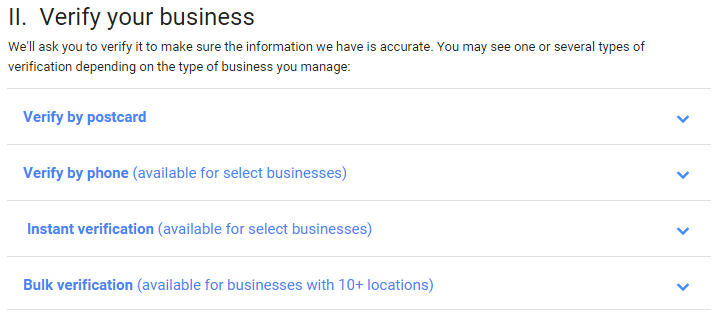 3. Log into your Google+ page.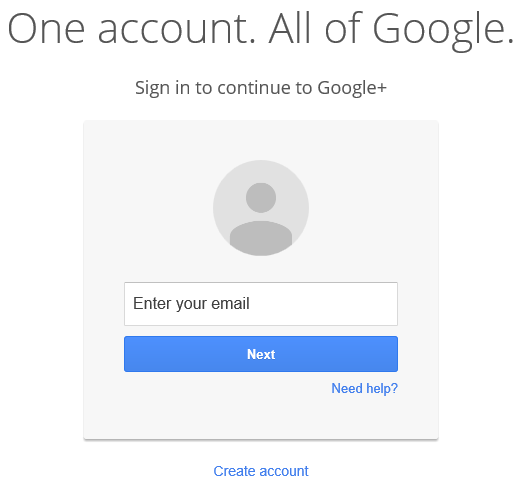 4. Select Pages from the bar on the left-hand side.

5. Click Manage this page on the local page.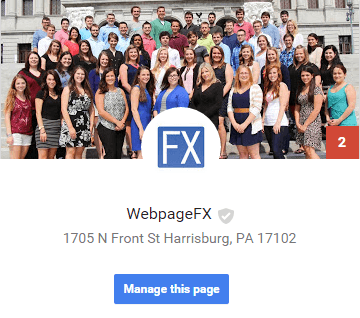 6. Click the sidebar in the upper left corner.
7. Click Settings.

8. Scroll to the Profile section.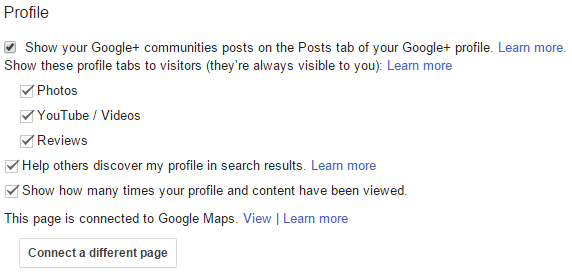 9. Click Connect a different page.

10. A dialog begins called "Link a different page to this location." (You must be the owner of the page to see this.)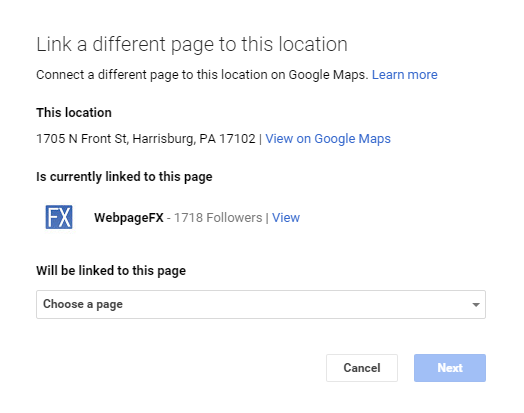 11. Pick the page that you'd like to connect with Maps and click Next.

12. A list of changes that will occur on your pages will pop up. Read them and click Confirm.

Changes to expect
When you're finished, you can expect these changes on your Google+ page:
Shows on Google Maps.
Shows business information and reviews from former local page.
Shows name and verification badge from former local page.
No longer shows photos from former local page.
Retains followers, posts, and managers from former local page.
No longer shows owner responses to local reviews.
As a side note, you may have to remove ad campaigns associated with the page. You can start them up again later. Your formal local page will change like this:
No longer shows on Google Maps.
No longer shows local business information or reviews.
Renamed to "Backup of [your business's page name]."
Retains photos from former local page.
Retains followers, posts, and managers from former local page.
Still visible on Google Plus.
No longer displays AdWords Express campaigns.
There you have it! Easy stuff, right?
What Google My Business offers
Google My Business is the new face of local company listings for Google.
Its stated goal is to connect you directly with customers via search engine, maps, and Google+. You basically have everything you need to make your company more personable, accessible, and locatable on the most-used search engine in the world. Plus, it's free.
Not a bad gig. Google also provides analytical insights via My Business so you can get helpful and relevant information. This insights system differs from Google Analytics by focusing on customer behavior rather than the performance of your website as a whole.
Insights can also show you the raw data on where clicks come from and who's looking up directions, which are both valuable metrics to use when you're considering expanding your business.
What Google+ offers
Google+ is much more widely known than Google My Business since it's made for businesses and consumers. It's also technically the largest social network in the world with 2.2 billion accounts, but its real population is far smaller.
Still, Google+ offers many of the same perks as other social network presences. Namely, you can converse and interact with your customer base so that you can improve your reputation, control negative press, and otherwise engage future customers. It also comes with the perk of creating a quick and easy presence on Google, so it's an awesome place to start even if the social network itself is lagging.
Really, it's just another way to increase your visibility while helping Google show your business to customers who might be interested. It's a win-win across the board, especially considering it only takes a couple of minutes to set everything up.
Looking for an all-in-one SEO audit tool? You've found it.
SEO Checker provides data on key metrics to give you:
Complete SEO score

Content Grade

Site Speed Analysis

and more.
Why merging matters
Getting your business on Google means making it more accessible not just for the people who want to find you, but also for the ones who don't know about you yet.
It's a way to boost your business's area of influence without spending a dime — it just takes a few minutes and some navigation through Google's menus. Plus, if you don't already show up on Google maps for local searches of your industry, you're probably behind the game. Practically every business model has a need and a use for Google Maps, and your competition knows that too.
Even on the incredibly slim chance that they don't, there's no drawback to giving more information about your business to the most-used search engine on the planet. The more Google knows about you, the more information it can show to potential customers who are interested in your services. You basically turn Google into your own marketing tool.
Last, it nixes the chance that you have two separate listings for the same business somewhere. It's frustrating for customers (and Google) to have to check for information about your business in two areas, especially if the pages don't list the same criteria. If you make yourself easy to find, you can quickly enjoy more business.
Have you successfully merged your Google My Business and Google+ Business profiles? Or have you looked for other solutions to consolidating your Google presence? Let me know in the comments! And if you have any questions, feel free to ask in the comments and I'll get back to you!
How is your website's SEO?
Use our free tool to get your score calculated in under 60 seconds.
WebFX Careers
Join our mission to provide industry-leading digital marketing services to businesses around the globe - all while building your personal knowledge and growing as an individual.