If you don't know where to start with your SEO tasks, don't panic. There's a checklist for that — a clear path to a successful SEO strategy. Watch the video we created to learn more.
Transcript: If you don't know where to start with your SEO tasks, don't panic. I'm here to tell you there's a checklist you can use to help shape your SEO strategy. Well, I'm going to tell you more than that.
I have the checklist right here.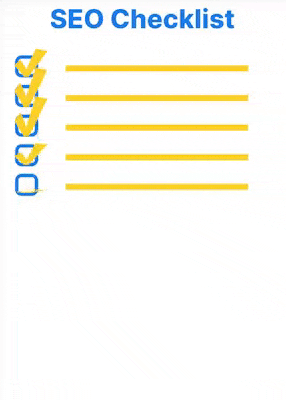 Let's dive in. So before I get into the meat and potatoes (I'm hungry now…) of the SEO checklist, my advice to you is to run your website through an SEO audit tool. We have an SEO checker on our website that will give you a bunch of really helpful recommendations for how to improve your SEO.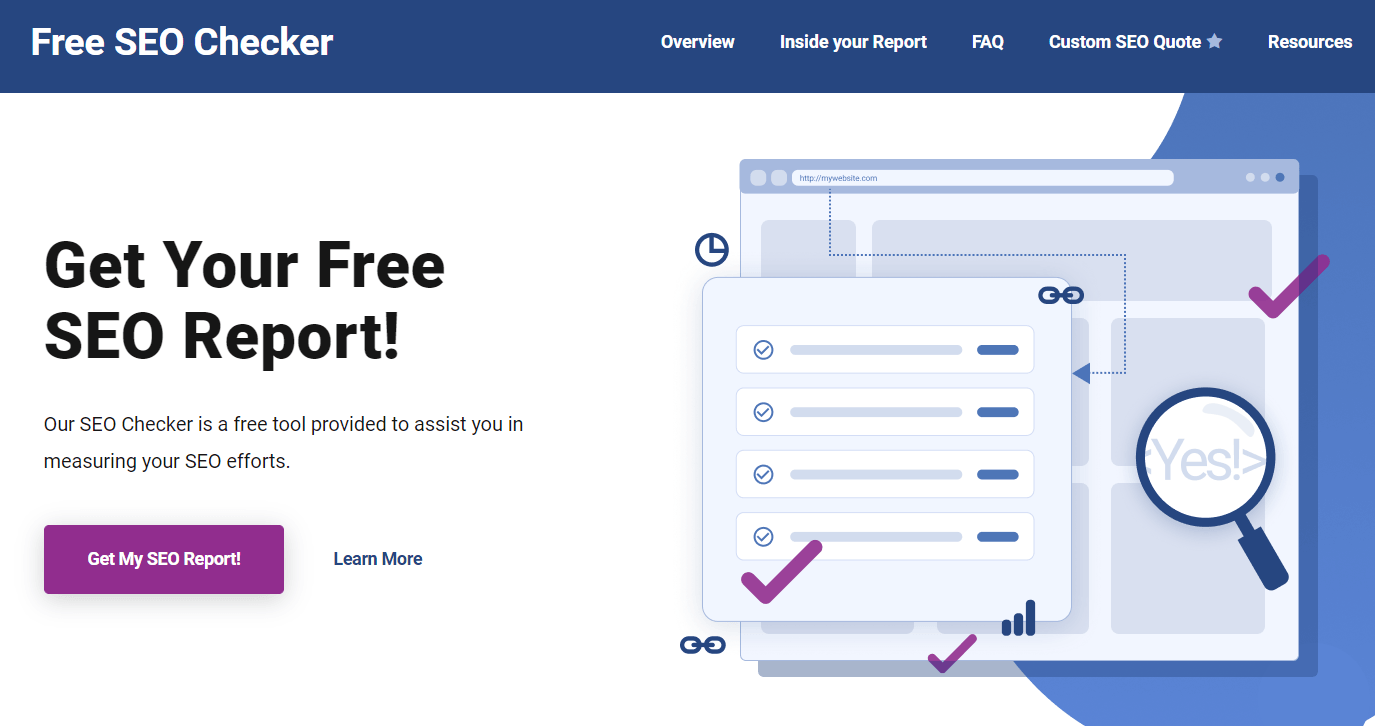 That way you're not wasting time fixing things that aren't broken. Now this checklist is sort of three short checklists all wrapped into one, meaning I'm going to talk about not just on-page SEO, but also off-page SEO and technical SEO. I'll stick to the basics, so if you want more details, we have full-length checklists on our website. All right!
Our digital marketing campaigns impact the metrics that improve your bottom line.
See More Results

WebFX has driven the following results for clients:

$3 billion
In client revenue

7.8 million
Leads for our clients

5.2 million
Client phone calls
It's time to jump into our 11 point SEO checklist.
1. Check if your site is indexed.
I'll preface this with a quick explanation of search engines. They have these things people call bots, spiders, or crawlers. Same difference. Once a crawler finds a site, it gets added to a giant database called an index. This is basically how Google and other search engines can pull up search results when someone types in a query. Search engines don't always find websites automatically.
If someone links to your website from theirs, then a crawler can find it when crawling the original site. But in a lot of cases, you have to submit your site to search engines. If your site isn't in any search engines, there's really no point in doing all of these SEO tasks. To figure out if your site has been indexed by Google, search "site:" and then your site's address.

If you don't see any results, that means your site isn't being crawled and indexed. This is my cue to move on to the next point on this SEO checklist.
2. Get your site connected to Google
Remember that thing I said earlier about getting your site indexed? Well, you should. It was like 10 seconds ago.
But…anyway…
Start by hooking up your site to Google Search Console. Just create an account if you don't have one and follow the directions to link your site.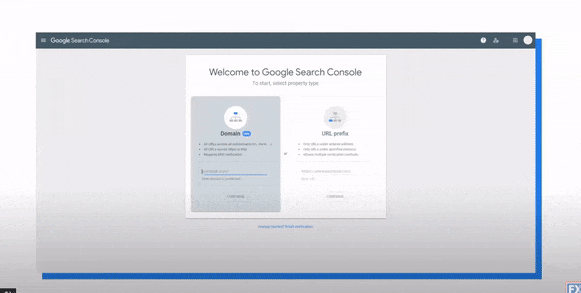 Search Console will tell you if (and when) Google has crawled your site, any crawl errors, external links pointing to your site, and more. For Google to index the pages on your site, you'll want to create an XML sitemap and submit it in Search Console, which I'll explain later in this video. So keep watching for more SEO best practices like that.
Another really powerful tool you should connect to is Google Analytics. This is where you'll track all of your SEO efforts. You can see how long people are staying on your pages, which pages get the most organic traffic, and so, so much more.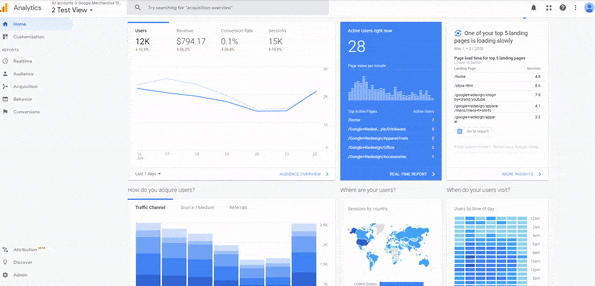 3. Do keyword research
Keywords are basically the backbone of any SEO content strategy. When you create content, you'll want to create it with one main keyword and a few related keywords in mind. So if you run a doctor's office and you want to write about the cost of a certain procedure, you should research that topic to see if people are actually searching for it, what keywords people use when searching, and how hard it is to rank in search engines. Tools like our KeywordsFX and LSIGraph can help you shape your keyword strategy.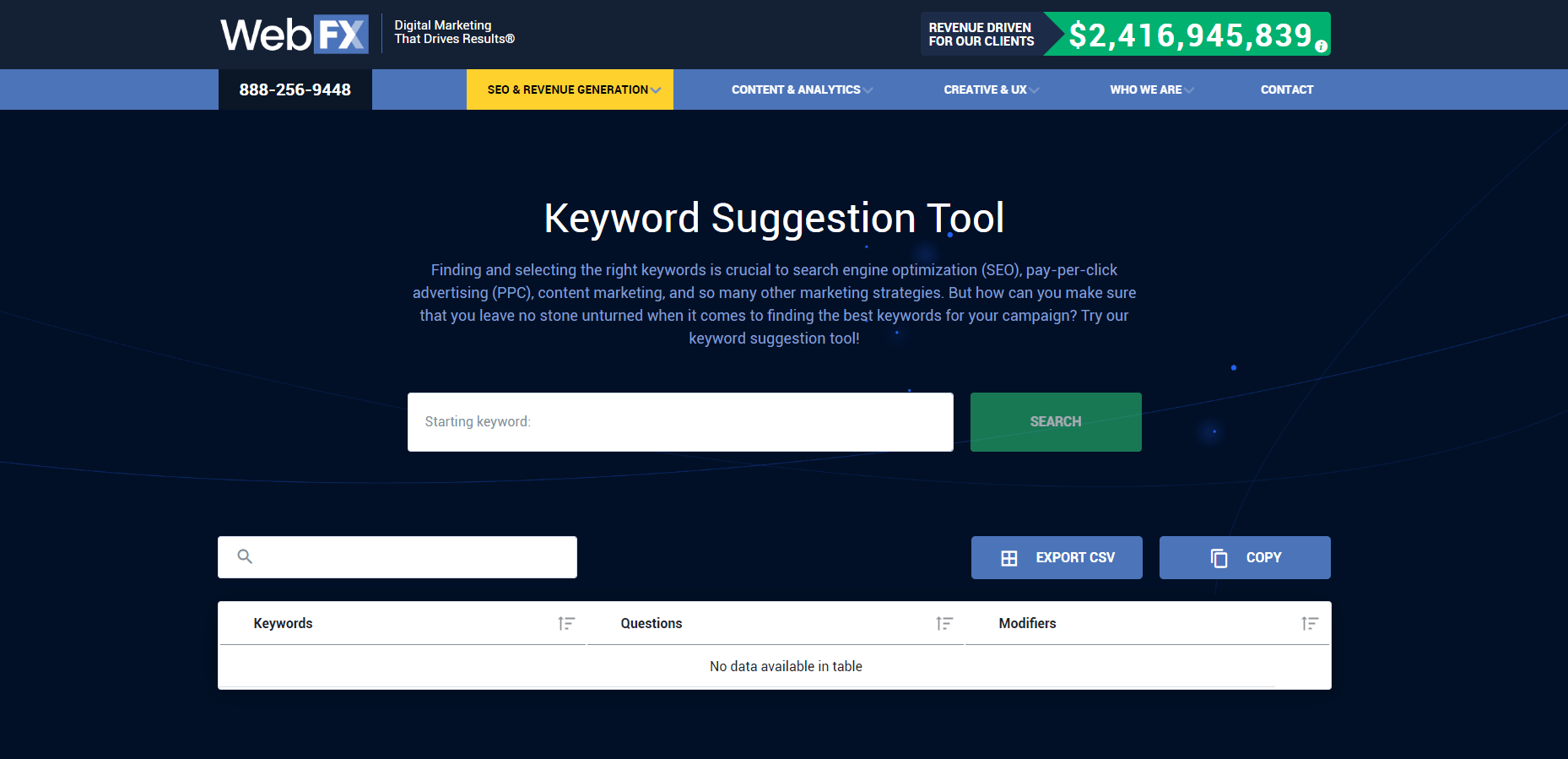 4. Do competitor keyword research
Never forget about the competition. Google is like the wild, wild west. There's not enough room for all of us on the first page. If you've used keyword tools to pick your target keyword, your job is only half-done. Search for your target keyword and take a look at the top results. Which keywords are the top-ranking results targeting? Look at the format of the content, which topics they cover, and any other elements they use. This should help inform your strategy when you start writing.
5. Utilize internal links
Internal linking is an SEO best practice that helps crawlers and people find pages on your website. It also helps create a hierarchy of information that makes site navigation a lot easier. A great place to start is your homepage. If you don't have a navigation menu, you really should create one. Here, you can include links to other major pages, your blog, an "About Us" page…what you do really depends on what you need.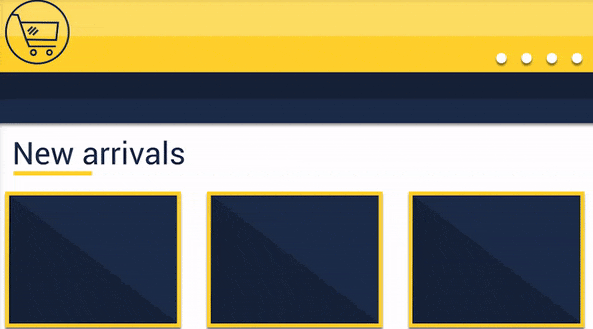 Take a moment to map out your site. And when you create new content, it's a good SEO task to link to your new content in any older piece of content. Just keep in mind that you want to include links only where they're relevant. Linking to a page about brushing your teeth on a page about yoga doesn't make sense, so avoid any bad pairings. Now onto the off-page SEO checklist.
6. Analyze backlinks
Backlinks are the backbone of off-page SEO, sort of like how keywords are the backbone of on-page SEO. When other authoritative websites link to yours, they pass on some of their site's value to your site. This helps build trust and credibility between you and search engines, boosting your position in the search engine results pages (also known as SERPs). It's important to have an idea of where your backlinks are coming from, and there are plenty of tools out there to help. You can start with free tools like the Ahrefs backlink checker. Even Google Search Console can help inform your backlink profile.

An advantage of Search Console is you can view any crawl errors on your site. If you see any errors, you'll definitely want to fix them or redirect broken links to pages that work. Nothing ruins user experience like landing on an error page.
Trust me.
7. Analyze competitor backlinks
Similar to the keyword research strategy, analyzing your competitors can help give you an advantage when it comes to earning links for your site. You can still use the tools I mentioned before (minus Google Search Console) to dive into the backlinks pointing to your competitors' sites. If a website or blog links to your competitors' content, they'd probably be willing to link to yours. Now onto the last section of this SEO checklist: technical SEO.
Despite all the dramatics, technical SEO isn't really that scary. It's only a little scary.
8. Use an XML sitemap
If you remember from earlier, I mentioned how XML sitemaps help Google crawl and index pages on your site. An XML sitemap is a document that contains all the URLs you want in the search results.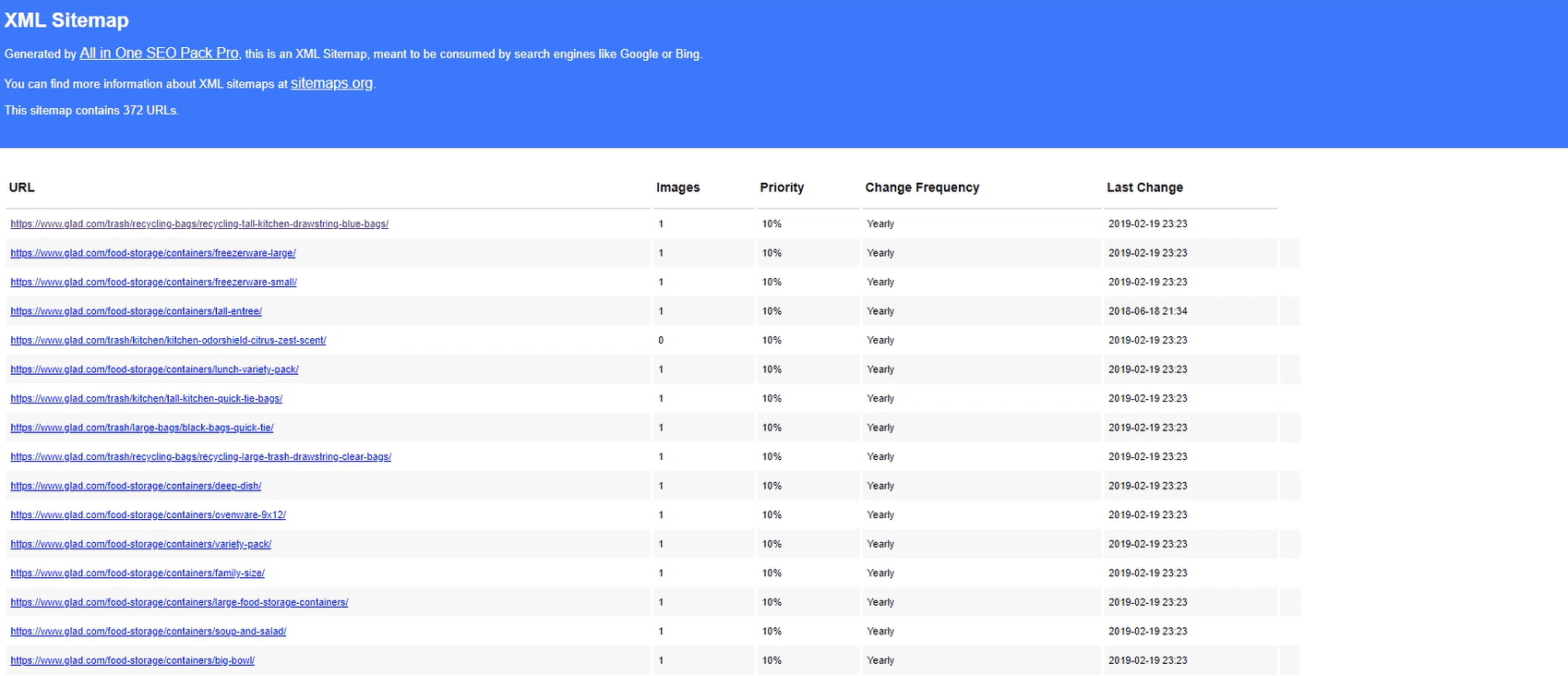 You can easily create one with a sitemap tool or a plugin if you're using WordPress. Once you have a sitemap, you should submit it to Google Search Console. After you've done that, give Google some time to crawl your website. You can use the Sitemaps report in Search Console to see when your site was crawled and how many URLs were found.
9. Use robots.txt
Robots.txt is almost like an anti-sitemap. It's a document that tells search engines what not to crawl on your site.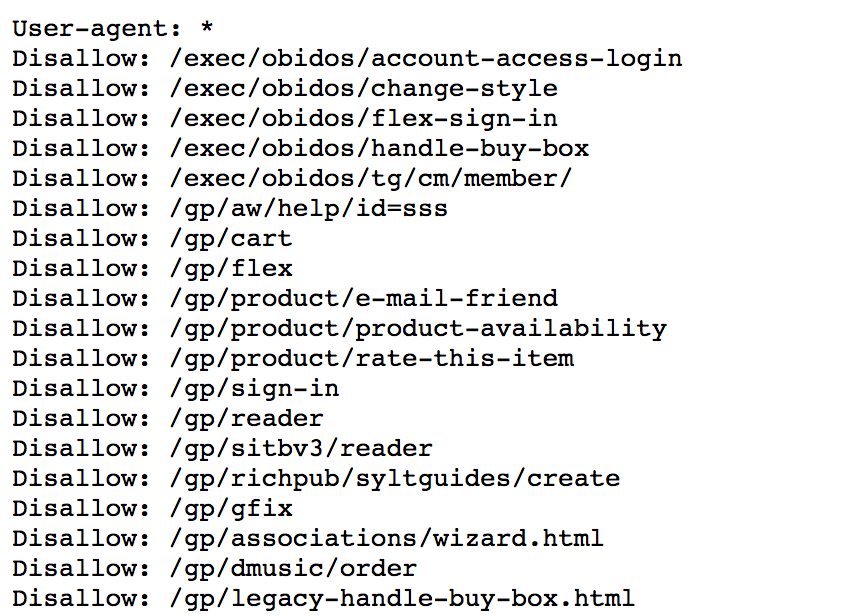 It might sound counterintuitive to block certain pages of your site from search engines, but it's really helpful in certain situations. Maybe you have a very targeted PDF on your site, you don't want to be discovered by Google. Maybe you have a thank-you page after someone makes a purchase. Not everything on your site should be easily accessed by the public. But be careful you're not accidentally blocking crawlers from pages you do want in the search results. When creating a robots.txt file, the term user-agent you see is the crawler.
Disallow, followed by the subfolders on your site, is what you want to block. An asterisk next to the user-agent represents all crawlers, so use that wisely.
10. Check your site's speed
I'm running because it's important to be fast. A slow website creates a poor user experience, and not all pages have the same speed. Just because your homepage loads quickly doesn't mean blog posts A, B, and C do, too. You can plug any of your pages into Google's PageSpeed Insights tool and get a score, plus a bunch of helpful suggestions for how to make things faster.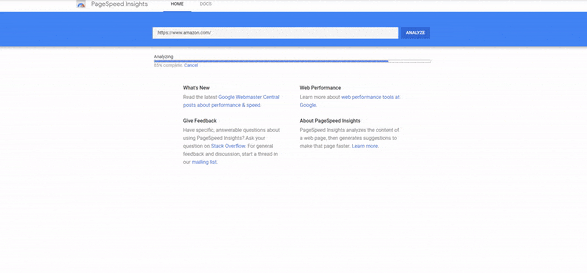 The easiest fix is to compress any multimedia content on your pages, like photos or infographics. Avoid uploading videos directly to your site, too. Host them on platforms like Wistia or YouTube. You'll thank me later.
11. Secure your website
Last but not least, site security is taken into account for your rankings. Here's a basic overview:
Sites with URLs that begin with HTTP are not secure.

Sites with URLs that begin with HTTPS are secure.
Secure websites protect information entered into the site, like emails, passwords, addresses, or any personal information. This makes it harder for hackers to steal your personal data. To secure your website, you need to purchase and install an SSL certificate.
Phew! That concludes this basic SEO checklist.
There's really a lot more to it, so I encourage you to go to our website and get more of the SEO details. If you complete any of these SEO tasks for your website, you're off to a great start. But don't be impatient.
You might not see the effects of your SEO for a few months. When you do see the impact of your hard work, it will be completely worth the effort. And our SEO checker is always there if you want to get your SEO score with tips for how to improve it and win at SEO. Did I mention we have a team of SEO experts who can help, too? If you found this video informative and entertaining, subscribe to our YouTube channel and hit the bell for the latest in digital marketing. Thanks for watching!
WebFX Careers
Join our mission to provide industry-leading digital marketing services to businesses around the globe - all while building your personal knowledge and growing as an individual.