You come up with a content idea, create a piece of content, and publish it on your site. So, you're done now, right? Wrong!
There's more to creating content than publishing it on your site and letting it go. You need to ensure your content works for your business and that it's driving the results you want. So, you need to conduct a search engine optimization (SEO) content audit to see what content works for your business.
Keep reading to get your SEO content audit checklist, so you can start auditing your content today!
P.S. If you want to audit your SEO content and entire SEO strategy, use our free SEO checker. It'll give you valuable insight into your SEO efforts and see where you can improve both your content and other elements on your site!
Learn how we increased traffic by over 40%, and conversions by over 100% for an ecommerce client.
Read the Case Study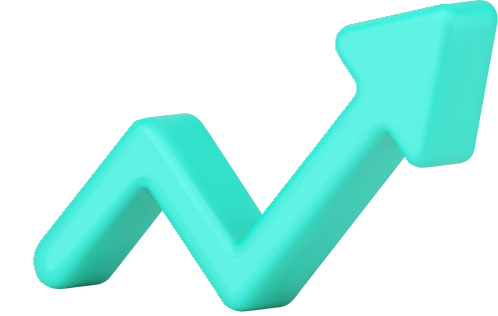 What is an SEO content audit?
An SEO content audit is when you inventory the content on your website and analyze its performance. Analyzing your content helps you see what content performs well, which content needs improving, and which content may need removing so you can improve your SEO ranking.
Why should I conduct an SEO content audit?
You may wonder if an SEO content audit is right for you.
We're here to tell you that yes, you should conduct an SEO content audit, and here's why:
It helps you improve underperforming content
Not every piece of content will perform great when you launch it, but every piece does have the potential to rank. By conducting an SEO content audit, you can improve that content and help it perform better so you can get a return on the time you spent developing, writing, and publishing this content.
It helps you update old content
As your industry changes, information within it will change too. You may have content that contains information that was relevant a year ago, but now no longer applies.
An SEO content audit helps you identify outdated content and update it to provide the most current information.
It helps you identify content gaps
If you use an SEO content audit tool to look over your content, you may find that you have content gaps on your website. This analysis creates an excellent opportunity for you to identify where you can add more content and drive additional traffic to your page — and away from your competitors.
It helps you see if your content ranks well for keywords
When you conduct a content audit, you can see what content ranks well for targeted keywords. It also allows you to see what content isn't ranking for its intended keywords.
This information is valuable for helping you understand how you can improve your keyword selection.
Looking for an all-in-one SEO audit tool? You've found it.
SEO Checker provides data on key metrics to give you:
Complete SEO score

Content Grade

Site Speed Analysis

and more.
SEO content audit checklist: How to conduct an SEO content audit
So, you're ready to dive into your SEO content audit. Follow this checklist to conduct a successful content audit:
Find all your content
The first step to conducting your SEO content audit is to find all your content. You want to ensure that you analyze every piece of content on your website.
You can do this manually by combing through your site. To help you find all your content, you can use:
Your sitemap file: Your sitemap is a list of pages on your website. If you have one created, you can use it to help you find all the links on your website. Even if you don't have a sitemap, you can use a sitemap generator, like XML Sitemaps, to create one for your domain.
Your content management system (CMS): If you use a CMS, you may be able to generate a list of all your pages from that CMS. For example, if you use WordPress as your CMS, you can use the Export All URLs plugin to get a list of pages on your site.
If you don't want to audit your content manually, you can use a tool like Screaming Frog to crawl all your URLs. Once you have all your data, you can import it into a program like Google Sheets.
Identify tools to help you gather data
As you'll see in the next step, you're going to gather data from these content pages to determine which pages need work. Before you can do that, you must have the right SEO content audit tools to capture this valuable data.
You can use numerous tools, but here are just a few examples:
Screaming Frog: Screaming Frog's SEO Spider can help you find all the pages on your site. Additionally, it can provide you with helpful SEO information, like the title tag, that you'll want to document in your spreadsheet.
Google Analytics: With Google Analytics, you'll get all the data you need on a page. From page views to average session duration, you can collect valuable data about how your audience interacts with your content.

You can use a combination of these SEO content audit tools to get the data you need. The tools you use will depend on the data you want to gather. You may only need to use one tool to get all your information.
Gather important data
As you learn how to conduct an SEO content audit, you'll find that the most critical step is data gathering.
The type of data you collect will depend upon what you want to do with your content audit. If you want to focus on identifying outdated content, you may look at metrics like traffic to determine what content isn't attracting the right leads. On the other hand, if you're more focused on ranking for particular keywords, you may monitor your rankings to see how they look and see how you're ranking for that keyword You can gather different types of data.
The first set of data includes individual page information. You can document information like:
Target keywords on the page
Date published or last updated
Page headings
Word count
Content type
Additionally, you can also track data related to your page's performance, including:
Inbound links
Page visits
Page entry and exit rates
When you gather all these data points, you can organize them on your spreadsheet into categories.
Analyze and rate your pages
Once you gather all the crucial data and organize it, you can start to analyze the data and rate your content pages. An essential part of your SEO content audit is looking at each page's performance and determining which are your top performers, as well as your stragglers. You'll want to create a scale to grade your content.
You can use a scale like 1-10 or A-F to classify your content. Having a scale will enable you to identify which pages rank at the top and which pages need work. When you rate your pages, you can analyze the data and see where these pages fall short.
Here's an example of what that may look like:
| URL | Score |
| --- | --- |
| www.example.com/brownie-baking-mix | B |
| www.example.com/blog/how-to-make-muffins | C |
| www.example.com/blog/desserts/best-brownie-recipe | A |
So, with this scale, having an A or B score would mean the page doesn't need changes. In this case, the site owner would want to revisit the "www.example.com/blog/how-to-make-muffins" blog post because it received a C grade. This step can help you create a plan for how to improve your content.
Establish a plan for revamping your content
The next step in your SEO content audit checklist is to establish a plan for revamping your content.
Now that you've identified content that isn't meeting your goals, you can come up with a plan for improving your content. The first thing you want to do is to look at your competition. If your content isn't ranking well, you can look at the content that's ranking at the top of the search results for your key term.
Take note of the information a competitor covers, how they present the information, and what key terms they use on the page. Analyzing your competition can help guide your plan for revamping your content. You can figure out what you may be missing with your content and get inspiration for how you can improve it.
Second, you'll want to look at the structure of your content. Look at your content and ask questions like:
Is the page organized with headings?
Is the text broken up into small paragraphs?
Do you have images to break up the text?
It's important to ask these questions, so you can determine if you need to improve your content's structure. Once you look at your content and the current state of your page, you can start developing a plan to improve your content and help it rank better. Try implementing content marketing trends to boost your page rankings.
Repeat your audit
An SEO content audit isn't a once-and-done process.
You're going to add content to your site consistently, so you must keep auditing your content to ensure it's performing the way you want. Additionally, your content can change rankings as time goes on, so it's crucial to audit your content to see if it rises, drops, or maintains its position. You'll want to audit your content every three to six months to ensure you're consistently optimizing your content.
Get help with your SEO content audit today
While you can use an SEO content audit tool for auditing your content, it still takes time and effort to analyze your content, identify problem areas, and implement fixes.
If you don't have the time to audit your content, WebFX is here to help. We have a team of over 500 experts that will bring their knowledge and expertise to your campaign. We'll help you improve your content, so you can rank better in search results and drive more qualified traffic.
Want to jumpstart the auditing process? Get your free SEO report with our SEO checker! You can also contact us online or call us today at 888-601-5359 to speak with a strategist about optimizing your SEO content!
How is your website's SEO?
Use our free tool to get your score calculated in under 60 seconds.
WebFX Careers
Join our mission to provide industry-leading digital marketing services to businesses around the globe - all while building your personal knowledge and growing as an individual.