Step aside, TikTok, there's a new social media platform taking the app store (and Gen Z) by storm. Often referred to as the "anti-Instagram," BeReal is about showing your followers your most authentic self. But is BeReal for brands, too?
BeReal skyrocketed in popularity during 2022. Despite being launched in 2020, BeReal became the most downloaded mobile app for iPhones in September 2022, with over 14 million downloads in that month alone.
In this article, we're breaking down everything there is to know about the spontaneous photo-sharing app and how you can potentially leverage it for your brand (because it's never too early to start developing a BeReal marketing strategy!).
Are you looking to grow your presence on popular social media platforms? WebFX offers social media advertising services that can help you drive more leads and revenue for your business. Get started by giving us a call at 888-601-5359 or contacting us online today.
74% of people use social media when making a purchasing decision.
Make their decision easy with a stellar social media presence. See how your brand can level up by requesting a no-obligation proposal today.
One of our experts will be in touch within 24 hours!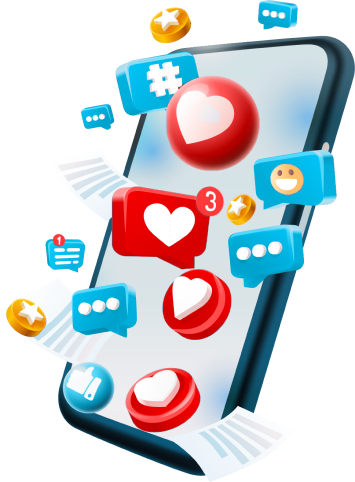 What is BeReal?
BeReal is just that — it's about being your most authentic, "real" self to your followers. With no filters, edits, or likes, BeReal rejects the polished, curated content that's become a staple on other platforms like Instagram and TikTok.
Each day at a random time, users are simultaneously notified to "BeReal!" Users then have just two minutes to capture a photo of whatever they're doing at the moment — no matter how mundane or exciting the thing is — with their front and rear cameras.
The result is a spontaneous image free of filters or witty captions.
How does BeReal work?
So, how does BeReal work? We're glad you asked. Here's a brief overview of what goes on when you join BeReal.
1. Download the app, create an account and enable notifications
To get started with BeReal, you need to download the app and create an account. When you create your BeReal profile, make sure to enable notifications from the app (how else are you supposed to know when to "BeReal?").
2. Play the waiting game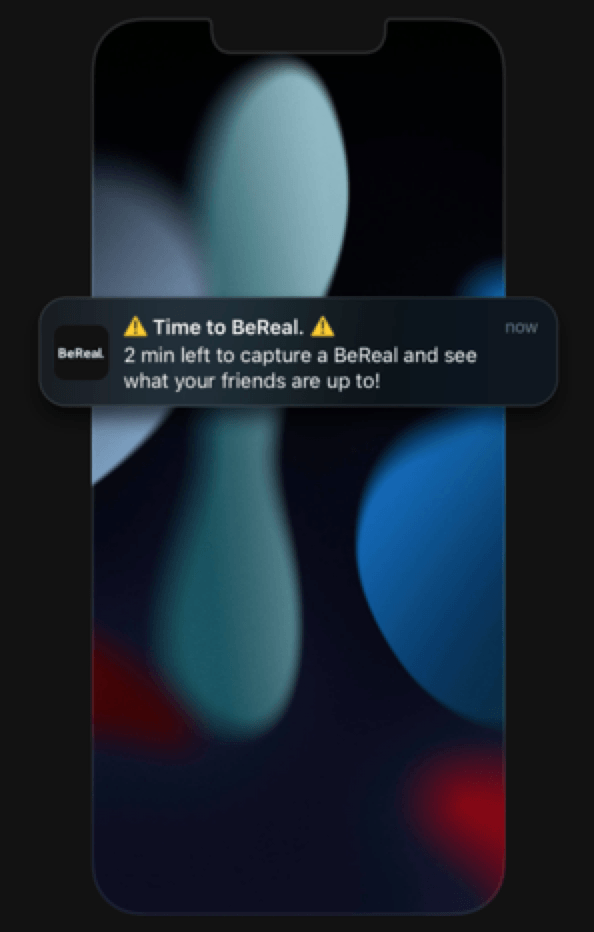 Once you've downloaded the app and created your account, it's time to play the waiting game. There's no knowing when you'll get that "!Time to BeReal!" notification, so until then, you can relax.
The good news is that you won't have to worry about getting a BeReal notification in the middle of the night. While BeReal claims the alerts are sent randomly, there is a bit of structure to them. The app takes into account your time zone, so you should always get a notification during waking hours.
3. Time to be real for BeReal!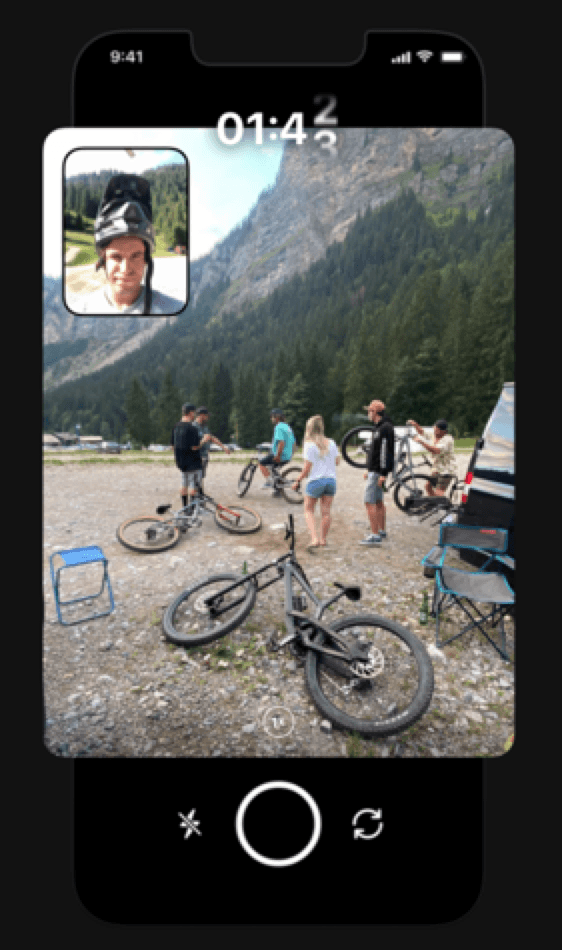 Okay, you've received the notification that it's "!Time to BeReal!" What happens now?
Once you open the app and launch the camera, the countdown will start. You'll then have two minutes to capture your BeReal photo for the day. Point your camera at the object you want to take a picture of, and don't forget to smile! Then, tap the shutter button to capture your image.
You won't see a selfie preview, so if you end up not liking the pair of images, you can retake them. The two minutes will continue to count down though, so you'll only have a limited amount of tries before your time is up.
Once you're satisfied, post your BeReal and and start connecting with your target audience.
Additional tips for BeReal for brands
Take a look at a few helpful hacks for your next BeReal post.
Double selfies? Yes, please
BeReal's camera doesn't snap the photos simultaneously. It first takes a photo with the back camera, then quickly takes one from the front. So, if you're quick enough, you can flip your phone and snag two selfies for your BeReal.
Drop everything to take your picture… or don't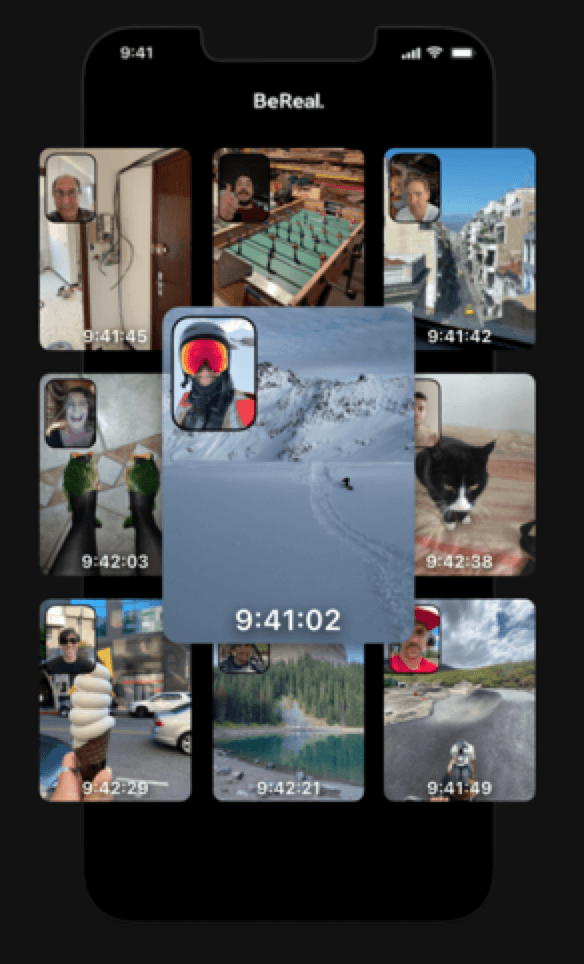 BeReal's timer won't start until you launch your camera on the app, so if you dismiss the notification to BeReal or ignore it, you can still go into the app later and take your picture for the day. At the top of your post, though, the lateness of the post will be noted.
Should your brand be on BeReal?
Extremely popular with Gen Z and Millennials, BeReal offers a unique opportunity for businesses looking to connect with younger audiences. With the app still fairly new to the social media family, it's not wrong to question whether BeReal is the right move for your brand.
If one of your target audiences is Millennials, Gen Z, or other younger viewers, BeReal could be a viable option for your social media endeavors, especially if you're looking to prioritize community building.
As of now, BeReal doesn't allow for paid advertising. So, if you're looking for another social media advertising opportunity that will enable you to target specific users, BeReal may not be the platform for you.
As mentioned earlier, BeReal is all about authenticity and spontaneity, so if you're looking to try your hand at BeReal, it's best to make sure your team plans content ideas ahead of time or is ready to think fast (literally) when the time comes.
3 BeReal marketing strategies to grow your presence on the platform
Though there are no official advertising dashboards for BeReal, there are still plenty of ways you can make your brand's presence known on the platform. Here are three BeReal advertising strategies to try for your next photo.
1. Share behind-the-scenes looks
Start your BeReal marketing efforts by giving users an inside look at your brand. What's day-to-day life like at your business? What's something customers don't know about your company that they might want to know?
Sharing behind-the-scenes looks at your brand is the perfect way to garner your audience's attention and show off your brand's personality.
2. Offer limited-time promotions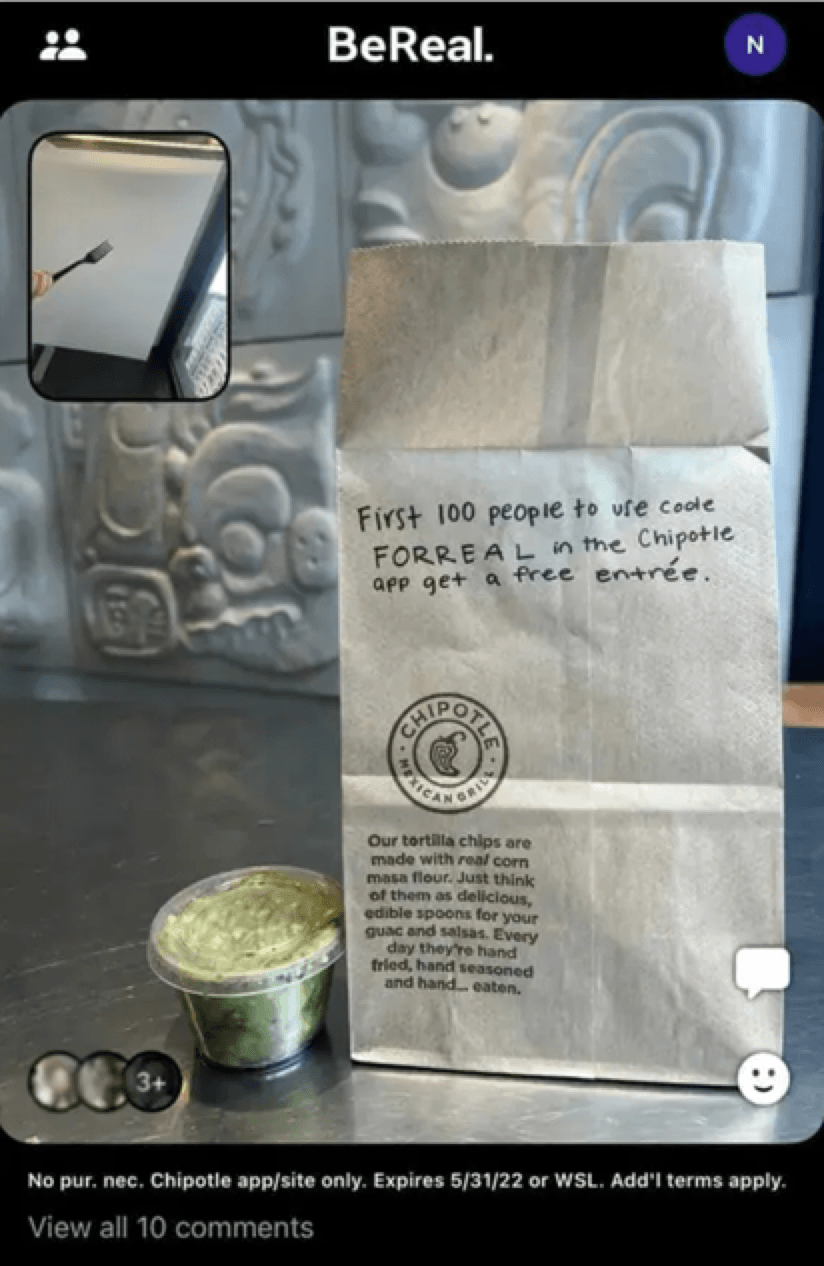 BeReal is a great way to offer exclusive, limited-time promotions to your customers. Take Chipotle, for example.
Everyone loves a good burrito with some chips and guac, right? How about a free burrito and chips? On BeReal, the fast-food chain offered a free meal to the first 100 customers who used the promo code "FORREAL" when placing an order on the Chipotle app.
Sharing unique promo codes are a great way to increase your audience's engagement with your brand and, in this case, drive quick sales. It also encourages users to follow your brand for future promotions.
3. Remember to be authentic and relatable
When creating a BeReal marketing strategy for your brand, remember to keep it simple. Should you be creative? Absolutely. But don't get too caught up in coming up with a creative BeReal post that you forget the fundamentals of the app: being genuine.
Users prefer seeing organic content rather than posts that are flashy and over the top. Keep that in mind as you brainstorm your future BeReal posts.
Not happy with your social media engagement?
We've got just the blog post for you.
Read the Blog Post & Watch the Video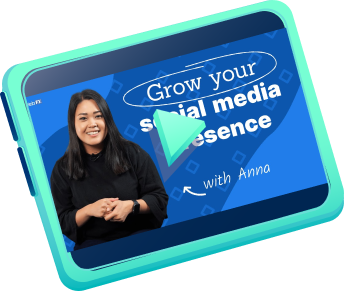 Get expert marketing help from WebFX's social media strategists
Whether you're looking to delve into paid social advertising, need some social media design help, or need some assistance managing your accounts, WebFX is your solution. WebFX offers social media services so you can manage your online presence while running your business with ease.
To get started building your own personalized social media marketing strategy, contact us online or give us a call at 888-601-5359 today!
How is your website's SEO?
Use our free tool to get your score calculated in under 60 seconds.
Get posts by email
Join 200,000 marketing managers and subscribe to Revenue Weekly!
"*" indicates required fields
WebFX Careers
Join our mission to provide industry-leading digital marketing services to businesses around the globe - all while building your personal knowledge and growing as an individual.