Angelo recently started advertising his products through Facebook to earn more leads and sales for his business — and it's working. As he acquires more sales, he's beginning to wonder if there are ways he can bring those customers back to buy more from his company.
Enter Facebook product ads. Facebook product ads, also known as dynamic product ads, can help companies like Angelo's, bring customers back and get them to check out additional products.
But that's not all they can do — they can also help you earn sales from first-time buyers who haven't completed a purchase yet.
On this page, we'll answer questions like:
P.S. Want to get the latest tips and tricks for marketing your business online? Join 200,000+ marketers by subscribing to our email newsletter!
Our digital marketing campaigns impact the metrics that improve your bottom line.
See More Results

WebFX has driven the following results for clients:

$3 billion
In client revenue

7.8 million
Leads for our clients

5.2 million
Client phone calls
What are Facebook product ads?
Facebook product ads, also known as Dynamic Product Ads, enable companies to combine their product catalogs with their Facebook advertising to create compelling product ads.
You can use these ads to target people who engaged with a product, added a product to their cart but didn't purchase, or who purchased a product recently.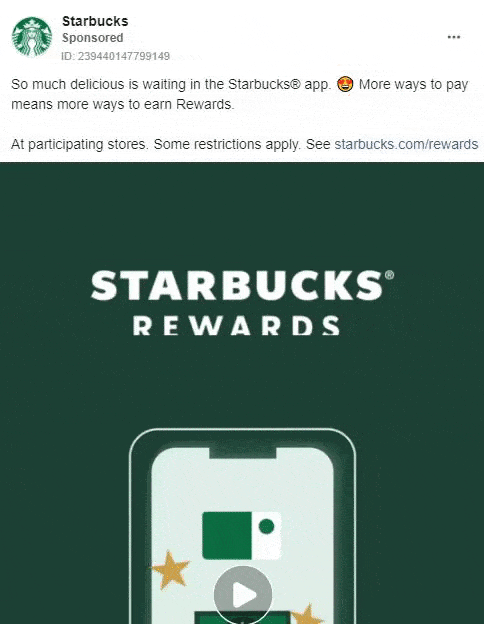 These mobile-friendly ads can be a single product or a multi-product ad. You also have the option to up-sell and cross-sell with these advertisements.
How to set up Dynamic Product Ads
If you're looking to set up these ads for your business (and make your Facebook ads a success), follow these steps:
1. Create a product catalog
You can't create Dynamic Facebook Product Ads without a product catalog. You need to upload your catalog to Facebook so you can pull your product information from your catalog. Each product in your catalog should contain, at the very least, the following information:
Brand name
Item name
Price
Image of item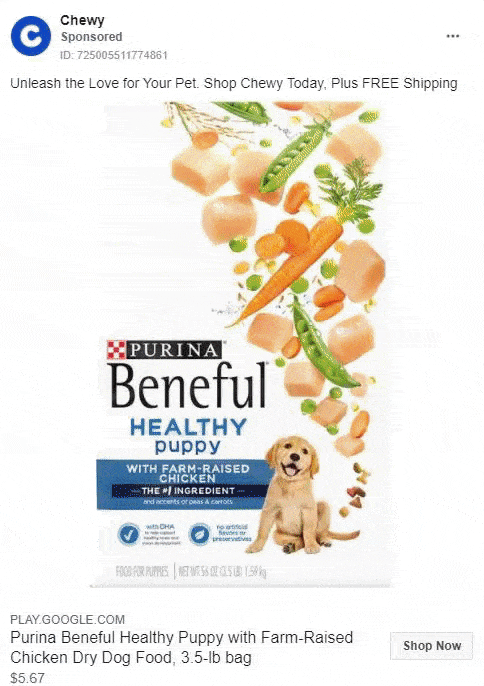 If you have a spreadsheet of your products offered, you can turn that file into a CSV or XML file and upload it straight to Facebook. Additionally, if your site is hosted on a website builder, like Shopify, you may have a Facebook integration that can help you export your catalog information from your site directly to Facebook. With Shopify, for example, the Flexify plugin can help business owners transfer their catalog information with ease.
2. Create sets with your product listings
Once you have your catalog uploaded, you'll want to create sets. Sets are sub-groups of items within your catalog. Creating these sets enables you to deliver Facebook multi-product ads that are relevant to your audience.
For example, if someone buys a phone charger, you can create a product ad set to show them listings with phone cases and headphones to cross-sell. To create sets, follow these steps:
Go to the Catalog tab and select Sets.
Click Create a Set.
Select the items you want in your set.
Enter a name for your set.
Tap Create.
3. Create your campaign
Once you have your catalog uploaded and your sets created, you can start running Dynamic Product Ads on Facebook. To create your Dynamic Product Ad, you must start by choosing the right ad format. When you create a new campaign, select the "catalog sales" option for your ad type.
4. Choose your target audience
To have a successful Facebook product ads campaign, you must know who you're targeting with your ads. Facebook offers four targeting options for your dynamic product ads:
Broad audience: With this option, you can target people who expressed interest in your products or products like yours. This targeting option is great if they haven't visited your website yet but are highly likely to buy your products.
Viewed your products but didn't purchase: This targeting option enables you to target people who either viewed a product page or added a product to their cart, but ultimately didn't buy.
Added to cart but not purchased: If you want to target people who added products to their cart but abandoned them, this option is the best choice.
Up-sell products: This targeting option enables you to target people with a new subset of items to increase the basket. You may offer a discounted bundle to get these leads to buy more and save money by bundling.
Cross-sell products: After someone purchases your product, you can target them with additional products that complement the product they bought.
5. Craft your ad content
This last step is the easiest because most of the information is completed for you. Since Facebook product ads pull information directly from your catalog, you don't need to do much to craft your ad and ad copy. Mainly, you'll want to verify that all the information is correct and that your product images accurately represent your items.
3 tips for successful Dynamic Facebook Product Ads
Dynamic product ads are a great way to drive more sales for your business. Here are three tips to help you succeed with your ads.
1. Install the Facebook Pixel
If you want to see success with Facebook multi-product ads or single product ads, you need to install the Facebook Pixel on your site. Since these ads rely heavily on targeting users who previously engaged on your site, you want to use the Facebook Pixel to track their information so you can deliver these ads to them later. This pixel is a small piece of code that you place in the backend of your site.
While this pixel doesn't track personal information, like credit card numbers or names, it does track generic data like demographic and geographic information. Collecting this information enables you to deliver ads to relevant users later, so they'll reconsider your business and purchase your products. Since Dynamic Product Ads focus heavily on retargeting, the pixel is a must-have.
2. Make sure your visuals look presentable
A big part of Dynamic Product Ads on Facebook is the visuals. People will see the images of your product in their feed and want to check out your business. You must make sure your visuals look good.
Since Facebook product ads pull from your catalog, your images should already be high-quality and detailed. Just keep in mind, as you set up your ads, that you'll want to preview your visuals and make sure they look clear, as well as highlight your product effectively.
3. Keep your stock up to date
Nothing is worse for the shopping experience than clicking on a product listing that catches your eye just to find out the item is out of stock. The same goes for your Facebook product ads. You don't want to list products from your catalog that are out of stock and cause disappointment for shoppers.
To ensure this situation doesn't occur, you'll want to keep your product feed up to date, so only the items in stock show up in your ads.
Time to Level Up Your Sales
Our long list of services helps you grow every aspect of your business with marketing strategies that are proven to increase bottom-line metrics like revenue and conversions.
In the past 5 years, we've managed more than 12.9 MILLION transactions across our client base.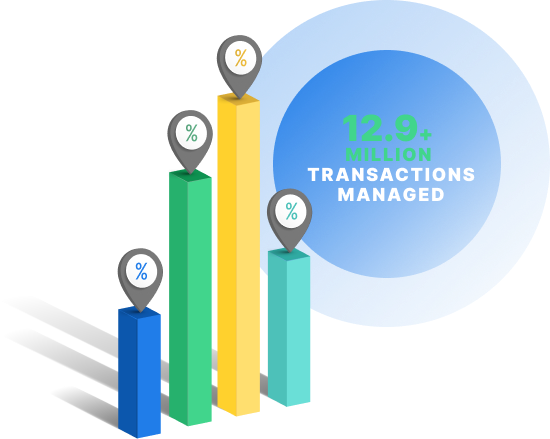 Let WebFX help you launch your Facebook product ads
Now that you know everything you need to know about product ads on Facebook, it's time to launch your campaign! But if you're feeling overwhelmed or confused with setting up your campaigns, WebFX can help take the work off your plate.
We have a team of over 500 marketing experts that can help you craft Facebook product ads that drive results. In the past five years alone, we've driven over $3 billion in sales and over 7.8 million leads for our clients — we'd love to drive results for you, too. If you're ready to learn more, contact us online or call us today at 888-601-5359 to speak with a strategist about our Facebook advertising services!
Get posts by email
Join 200,000 marketing managers and subscribe to Revenue Weekly!
"*" indicates required fields
WebFX Careers
Join our mission to provide industry-leading digital marketing services to businesses around the globe - all while building your personal knowledge and growing as an individual.