Despite 87 percent of marketers using social media, many don't know if they're driving valuable results with their campaign. With over 2.3 billion people on social media, you don't want to miss an opportunity to reach valuable leads for your business. On this post, we'll provide you with five social media best practices for businesses to help you create a better social media campaign. Let's get to it!
74% of people use social media when making a purchasing decision.
Make their decision easy with a stellar social media presence. See how your brand can level up by requesting a no-obligation proposal today.
One of our experts will be in touch within 24 hours!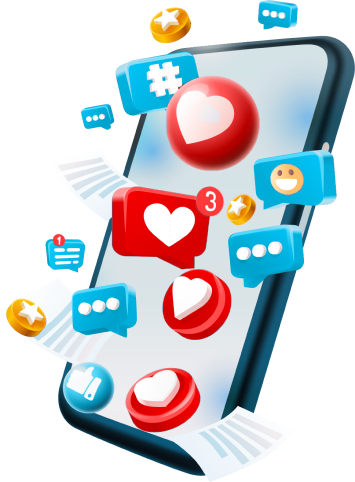 1. Set goals
Before you launch your social media campaign, you must establish goals. This is one of the most important social media best practices because you need a direction for your campaign. If you want to have an effective campaign, you must know what you want to achieve.
There isn't a point in pumping money, time, and effort into a campaign without having a goal for it. When you set goals, they should be SMART goals. SMART goals are:
Specific
Measurable
Achievable
Relevant
Time-based
These goals are specific and achievable. You won't set goals like, "Obtain more leads on Facebook." Instead, you'll set goals such as, "Increase leads by 40 percent with five Facebook ad campaigns." When you set measurable goals, you use your budget effectively and efficiently. It also gives you something to work towards.
You'll have a campaign that is more focused when you set achievable goals.
2. Define your channels
Once you have your goals, choose your channels. It's another key best practice for social media. While you can use every social platform, you want to focus on ones where you can reach your audience best.
There are many social platforms you can use to reach leads. The most popular platforms are:
Facebook
Instagram
Twitter
Pinterest
All these channels have a unique attribute to offer audiences. If you want to take full advantage of these platforms, research them thoroughly to ensure that you know what you can do on them. By defining your channels, you know where to focus your social media marketing efforts.
3. Create a theme
One of the top social media best practices for businesses revolves around creating a theme for your content. Your content should have a theme to ensure consistency. Themes are essential for content because they help build your brand.
You want to be consistent with the way you post content on social media to ensure that it fits with your brand. All your imaging and wording should be the same. This consistency will help build your brand's image and lead more people to trust your brand.
Inconsistency leads to distrust of your business. People take comfort in you creating your content with the same tone and style every time. So, what types of themes can you use with your social media campaigns?
Here are four common social media branding themes:
User-generated content
With user-generated content, companies encourage users to submit content for the company to post. Not only does this content increase engagement, but it also gives you a plethora of fresh content. It's a great way to promote your business and make your audience feel like a part of the community.
Humor content
Some businesses use humor to appeal to their audience.
This can be a great way to appeal to people, as long as it's appropriate and resonates with your audience.
Engagement-driven content
With this content, you create posts on social media that encourage your audience to engage. This content always asks a question to get people to reply. It's a great way to get your audience to interact with your brand.
Behind the scenes content
This type of content takes a real-time look into what makes your business unique. People love to see behind-the-scenes content because it gives them an authentic insight into your business.
These are just a few of the social media branding themes you can follow to increase audience engagement.
4. Use a social media calendar
One of the most critical social media best practices is the use of a social media calendar. When you run a social media campaign, it should be cohesive. The content you post should be supplemental to the overall goal of your social media campaign.
Having a social media calendar helps you keep track of when your posts are going live. You will know the date and time of when your content gets posted. This ensures that you don't repost content or post content too early.
A social media calendar keeps you organized and helps you save time. You'll know exactly what you're posting and when. These calendars also help you create deadlines for your team.
You keep your team focused and plugging away at your campaign because you have set days for scheduling content for posting. Using a social media calendar will help you stay more focused on your campaign and help you achieve valuable results.
5. Find an effective post frequency
Post frequency is one of the most challenging social media marketing best practices. You have to find a delicate balance between posting too often and too little. Many companies make the mistake of posting too often and spamming their followers.
This leads people to unfollow your business because they see too many posts from you. It makes them think you are pushy, so they unfollow to avoid your content and company. On the other hand, being too quiet with your posts can cause people to unfollow you or forget about you.
People want to hear from you, so if you don't post frequently enough, they will unfollow your business. You need to find a balance when posting on social media. You can start by following the suggested standards that most marketers follow and go from there.
Your audience will help you figure out what's right for your business as you post more content.
6. Use slang with caution
Slang is constantly changing. New words and phrases get used by different audiences. It can appear like a new and exciting opportunity to connect with your audience.
However, it's crucial that you use slang with caution. While it may seem like a great way to resonate with your audience, it can backfire. If you don't use slang correctly, some people may find that your business is out of touch with your audience.
Slang brings risks, too. You will always run the risk of being insensitive to other groups or making your business appear to be something you are not. Before you think to use any slang phrases, research them heavily.
Ensure that you know what the slang words mean when your audience uses them, and the context of the word. You don't want to use a slang word only to find out you're using it wrong. Use them sparingly, too.
It may seem like a great idea to use these slang phrases in all your posts to better engage your audience, but you will risk overdoing it. Only use these slang phrases when they are appropriate and add value to your content to follow social media best practices for your business.
WebFX is a partner businesses trust.
Hear from HydroWorx, who saw a 236% increase in organic sessions with WebFX services.
Watch the Video Testimonial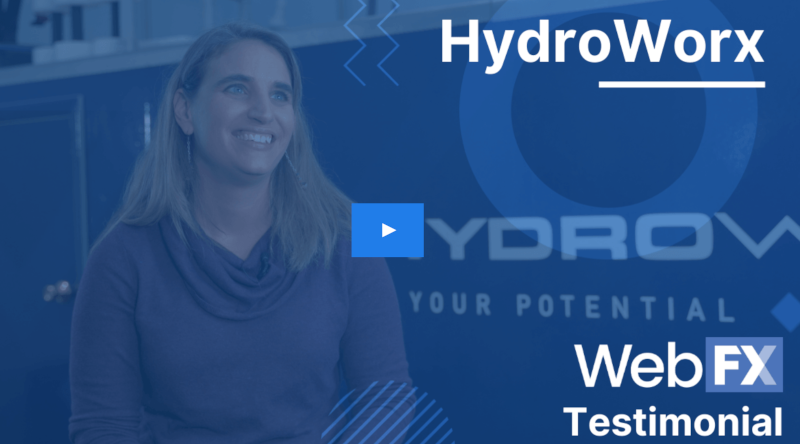 What's next?
Best practices for social media will help you create a more efficient campaign that uses your budget more wisely. You'll engage your audience and get them invested in your business, products, or services.
If you need help optimizing your social media marketing strategy to earn more valuable traffic, contact us online to see how our social media marketing and social media advertising services can help you get more from social media.
WebFX Careers
Join our mission to provide industry-leading digital marketing services to businesses around the globe - all while building your personal knowledge and growing as an individual.