A Crash Course on Pinterest
For the uninitiated, Pinterest is a form of social bookmarking service (specifically, an image social bookmarking site).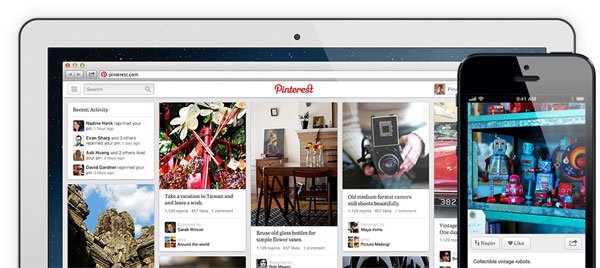 You find an image or video you like on the Internet, and then pin it to your account. So it's basically an online version of a pin board.
Within your account, you can arrange your pins into separate boards. Your boards are your own categorization scheme for your pins. For example, you can organize your pins into boards like "Photography", "Infographics", "My Wedding Plan", and so on. You aren't required organize your pins or create boards, but this is a key feature of the site.
People can follow your account or just your boards. You can also follow other Pinterest users and their boards.
With so many other social media platforms like Twitter and Facebook demanding your attention, is it really worth it to carve extra time out of your day for Pinterest?
Yes! Here are 10 reasons why.
1. It's a Great Source of Design Inspiration
When you're stuck on a design project, you can browse Pinterest and look at what other people are designing and creating. You can just start pinning to generate ideas and concepts as you browse around the site.
For example, let's say you're stuck on the typesetting for a project. You can use Pinterest to find out what fonts your favorite designers have discovered recently. For instance, check out this "Free Fonts" board by Vladimir Prochazka.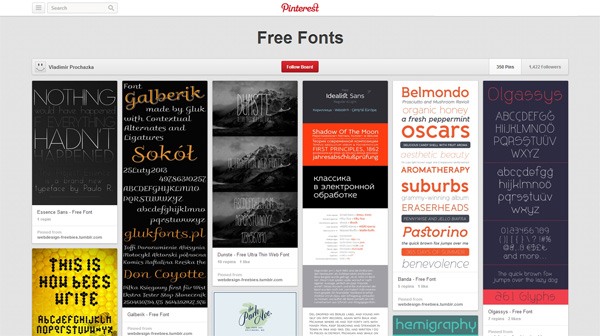 Here's an idea: You can use a Pinterest board as mood boards to develop your design ideas and concepts, or even as a presentation tool to show your clients.
2. Organize the Unorganizable
With Pinterest, you can create separate boards for different themes or ideas. Then when you come across something online that strikes your fancy, you can pin it to the appropriate board.
This saves you time later on because instead of having to sort through an entire browser history or bookmark list, you can simply go to the board for that subject and find the thing you need.
For example, you can create a board for Photoshop tutorials that you've found helpful, like this one by Julie Bode.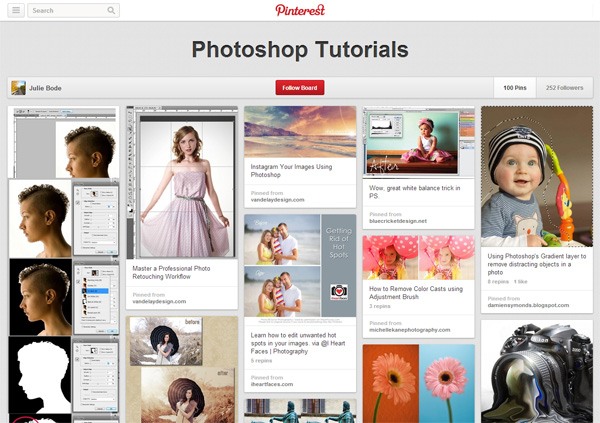 3. It's a Good Source of Traffic for Your Site
Allowing people to pin your pages, blog posts, photos, etc., will help your design work reach more eyes.
Pinterest is social — people follow each other and are notified when someone they follow pins something. So, when someone pins or repins (the equivalent of retweets) your stuff, the people who follow that person will see it as well.
Let's take as an example your online portfolio. Adding a Pinterest button for visitors of your portfolio can allow them to pin your design work for their social network to see.
If you'd like to integrate a Pinterest button on your site, they have a nifty widget builder tool for easily doing that.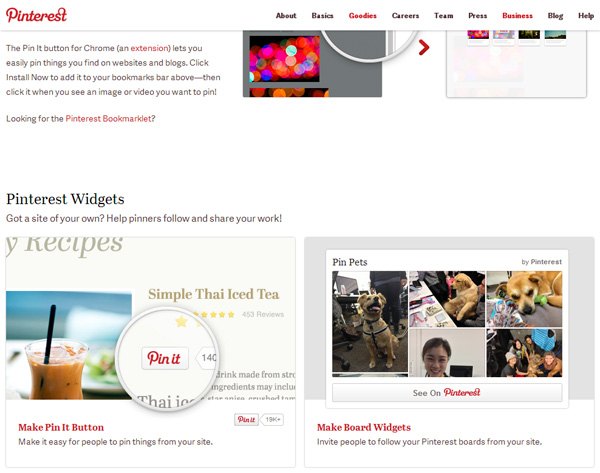 4. It's a Good Learning Tool
What do you want to learn about today? Do you remember when you used to be able to go to Yahoo! and simply choose a category of sites to surf through?
Those days are over for that search engine, but they're alive and well on Pinterest.
Let's say you're very proficient in Photoshop but aren't sure you want to pay the monthly subscription fee for the Creative Cloud subscription, so you decide to learn GIMP.
You can use Pinterest's search to find the best Gimp tutorials.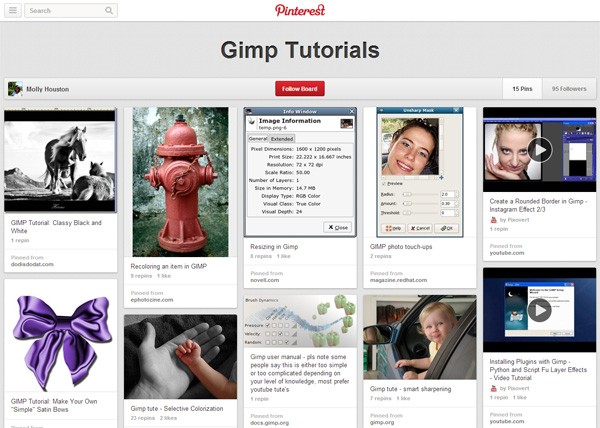 5. You Can Promote Your Design Work Through It
In addition to being able to have links to your own sites and projects in your Pinterest account profile, you can set up boards that relate to those sites and projects.
One technique that has become quite popular is to create two specific boards.
One board is for your work that has been commissioned by other people, or things you design that you think your followers will find interesting.
The other board is for pages, posts, photos, etc., that mention or feature you and/or your work.
That way you promote yourself, you promote your clients, and you promote those who promote you!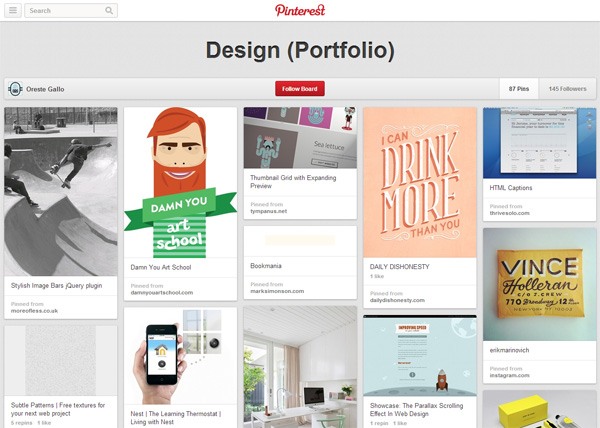 Here's an idea: If you don't have an online portfolio yet, you can consider creating a Pinterest board for pinning your design work on that you can show or link to clients. Though this isn't what Pinterest is designed for — and there are plenty of free hosted online portfolio services out there that have specialized features for displaying your design work — it's worth a ponder.
6. There's a Real Sense of Community
In addition to creating your own boards on which to pin things to, you can also join group boards that allow pinning by multiple Pinterest users.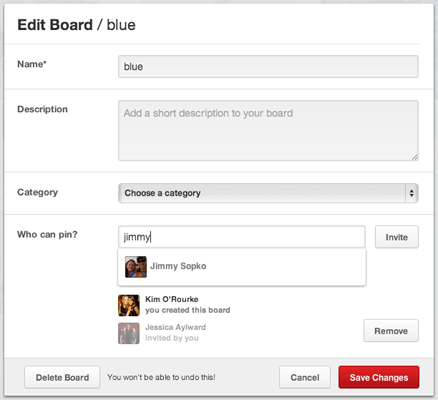 Group boards help put you in touch with other people who are interested in the same things that you're interested in.
It's sort of like networking, but more fun. And with more rabbit holes to fall down into.
7. It's Low Maintenance
Unlike Twitter and Facebook, Pinterest has no messaging capability (yet). This means that you don't have to check or worry about responding to messages from other people. You simply pin and re-pin, and that's it!
8. You Can Sell Your Designs on Pinterest
According to a 2012 Social Shopping Survey, 59% of Pinterest users have purchased something they saw on the site. When compared to Facebook users, Pinterest users are almost 80% more likely to buy something that's been pinned. This is particularly good news if you're trying to sell design work (like posters and printed material) independently!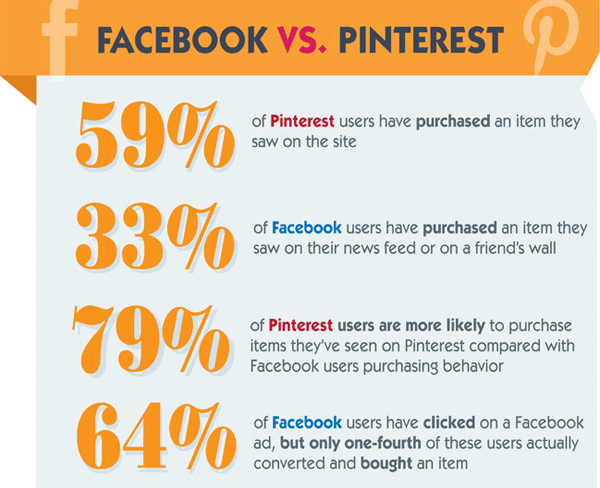 9. It Isn't Overrun by Social Media Marketers (Yet)
How often do sponsored posts turn up in your Facebook and Twitter feeds? This hasn't started happening on Pinterest yet.
While people have started using this social platform to promote their wares, the number of marketers on there is still relatively low.
This means you can feel sure that someone is pinning something because they genuinely like it, not because they want you to buy it from them.
10. Everybody Else is Doing It
Normally this is not a good reason to do something — but when it comes to social media — it's actually a very good reason.
Wrapping Up
I'm still figuring out my own Pinterest boards. I went crazy pinning social media badges there a while ago when I wanted to dress up my own blog a little bit.
And, of course, all of my friends talk incessantly about the great recipes they find through the site.
Exploring the system has been really fun and is definitely something you should think of doing as well.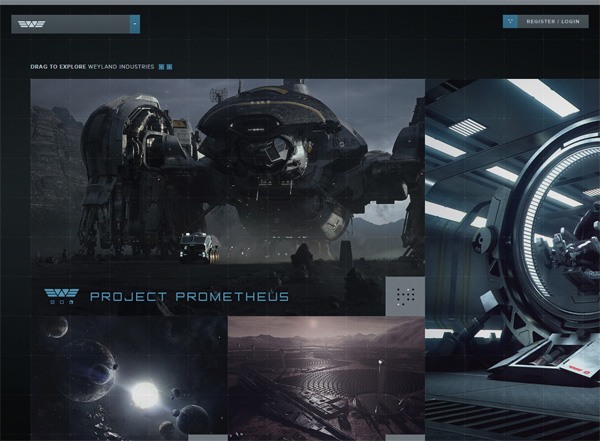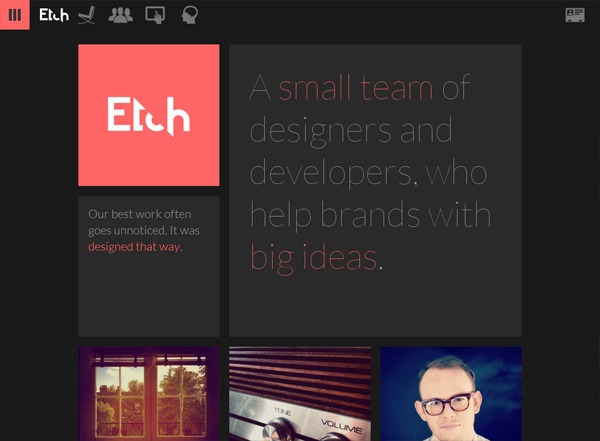 3. Hexaedro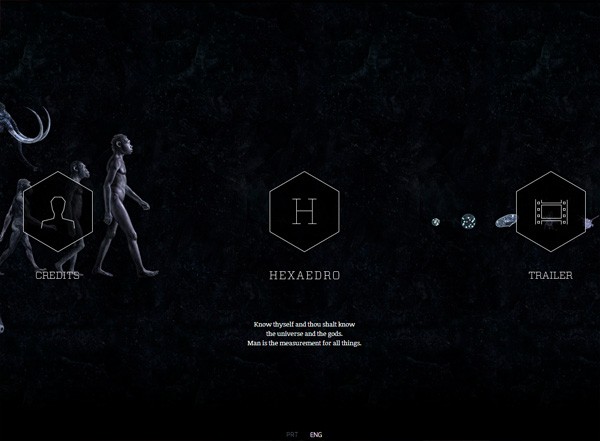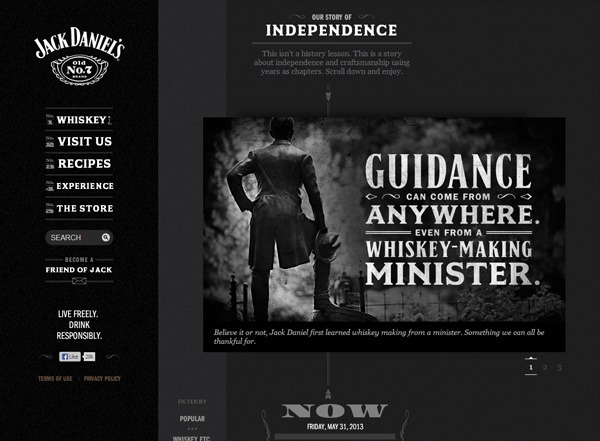 5. Ascensión Latorre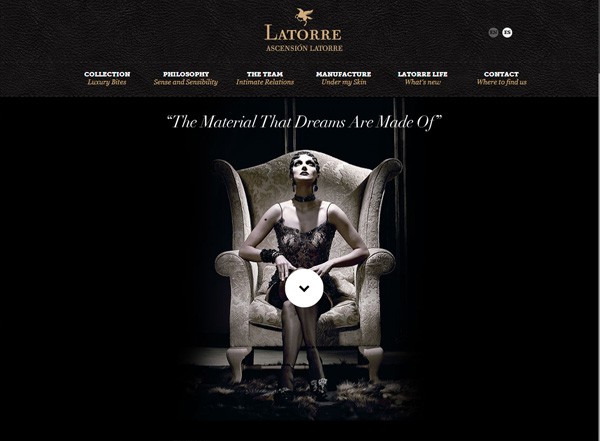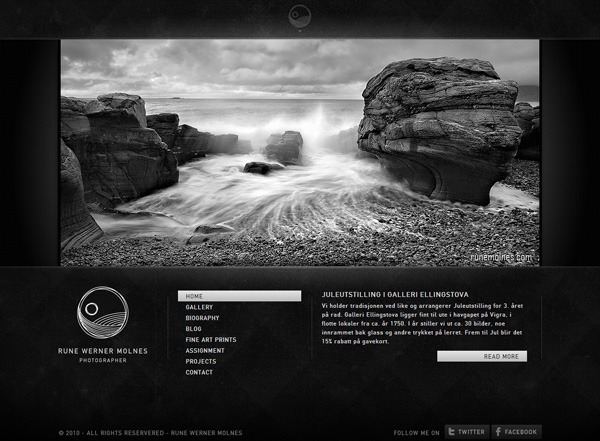 8. Holler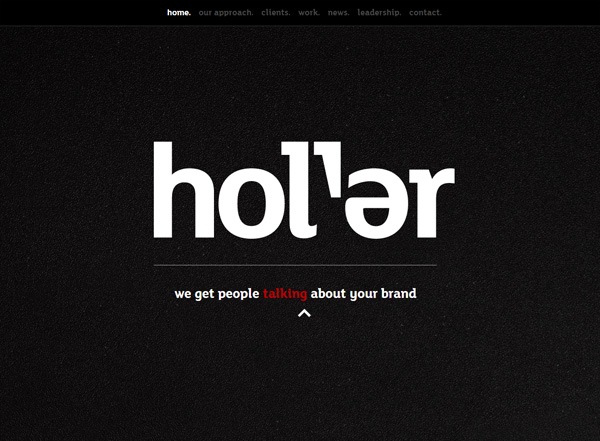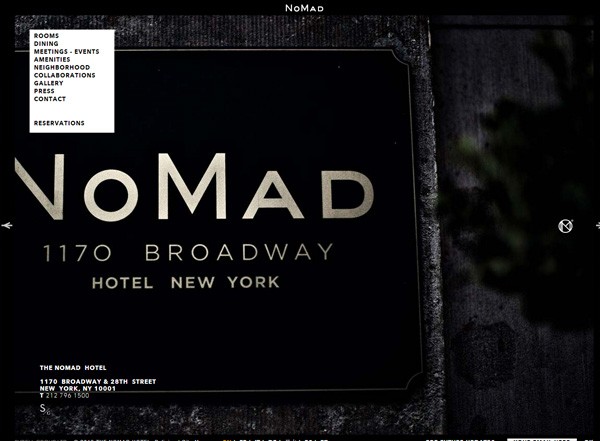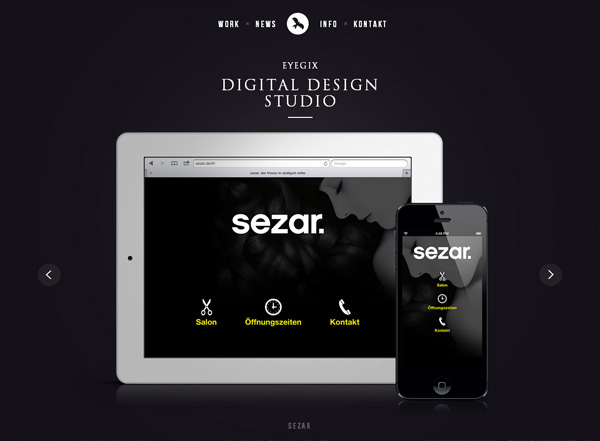 11. 76 Synthesizer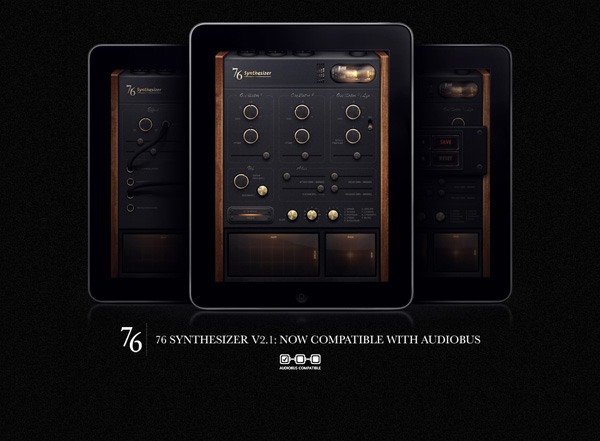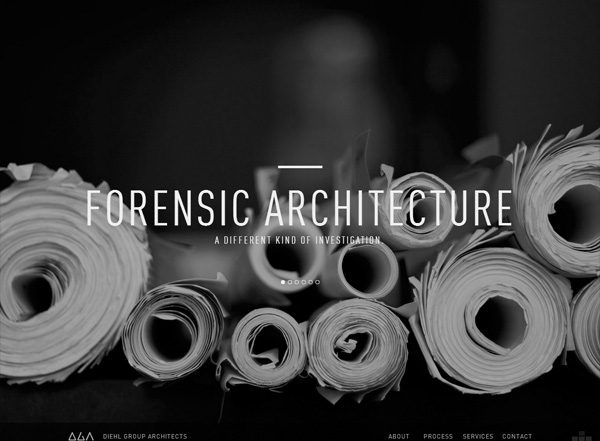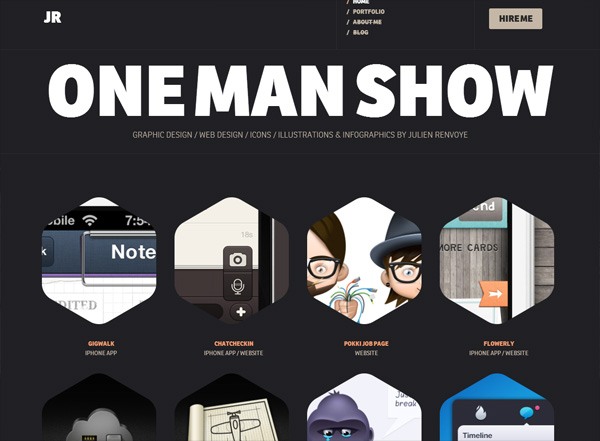 14. Dark Prayers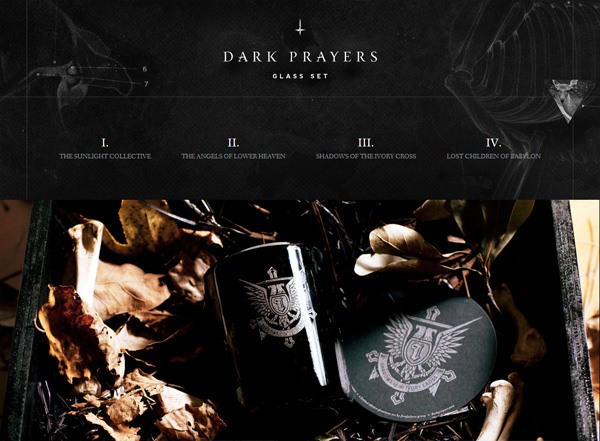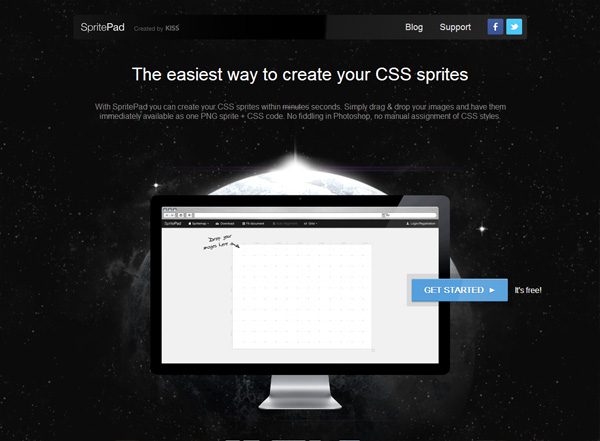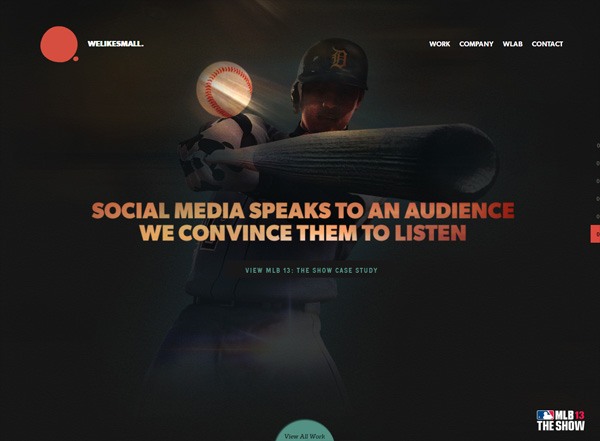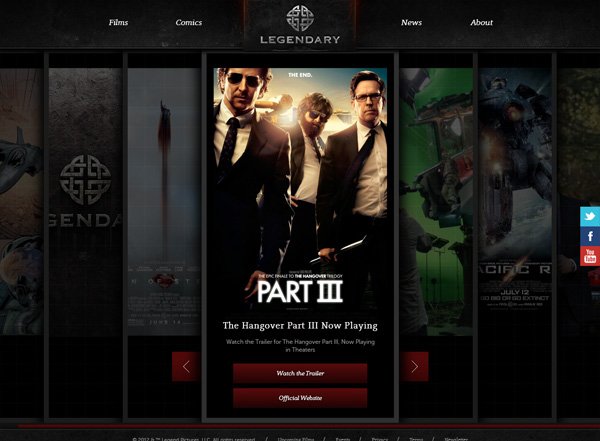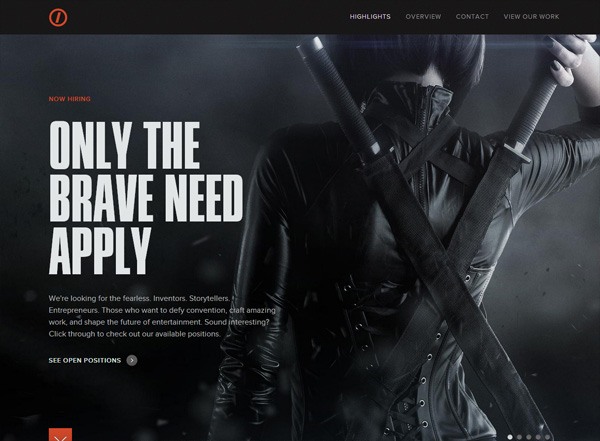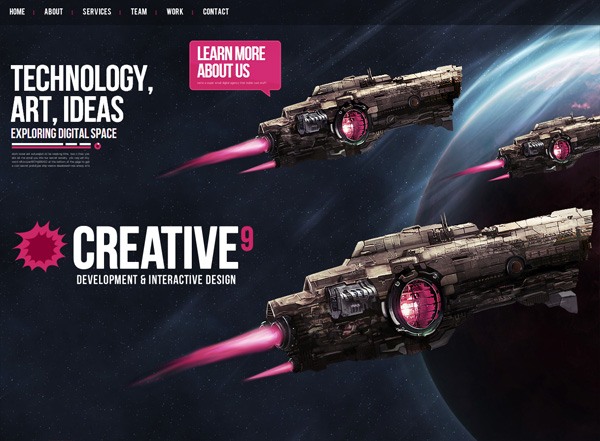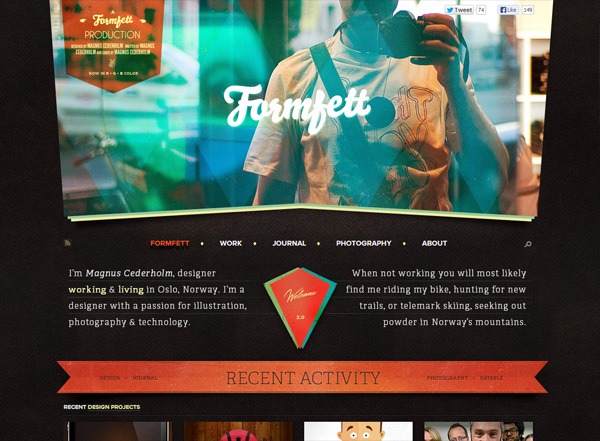 21. RED Interactive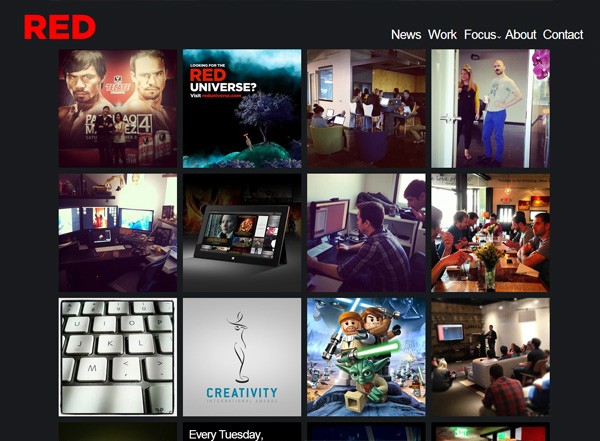 22. TAG Interativa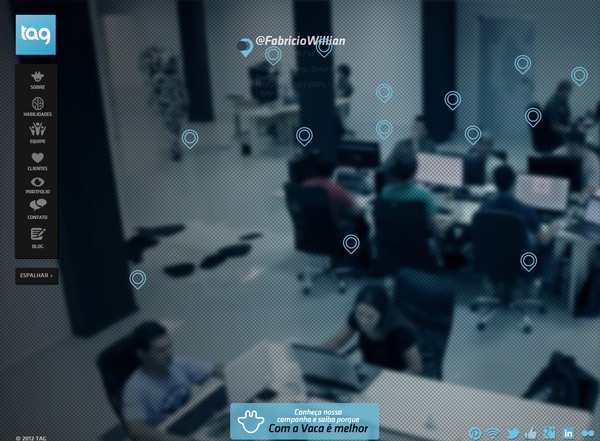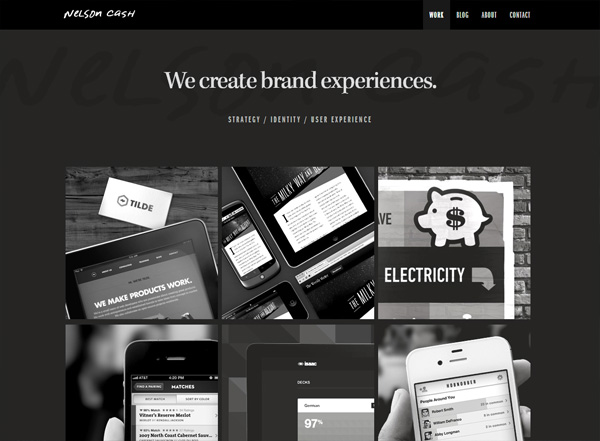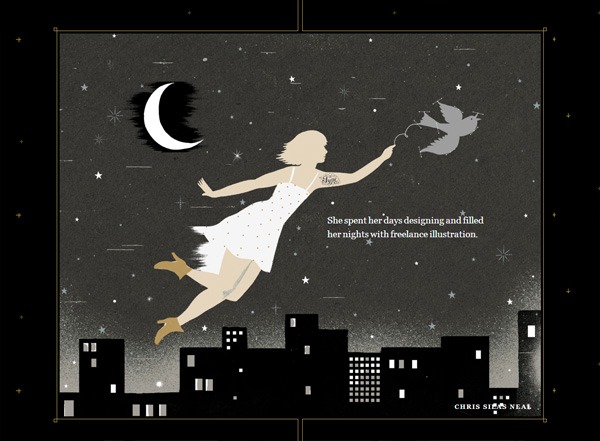 25. Mercedes-Benz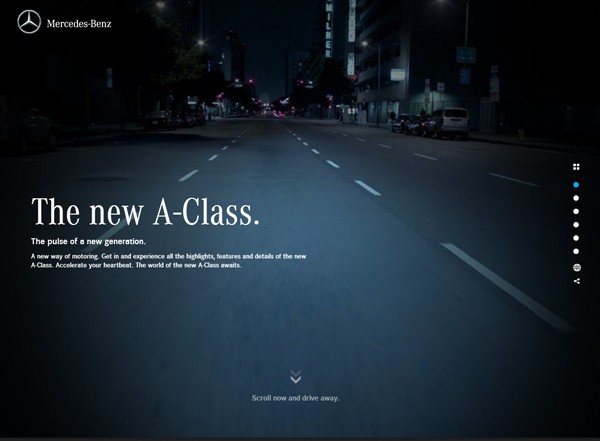 26. Rooftop Cinema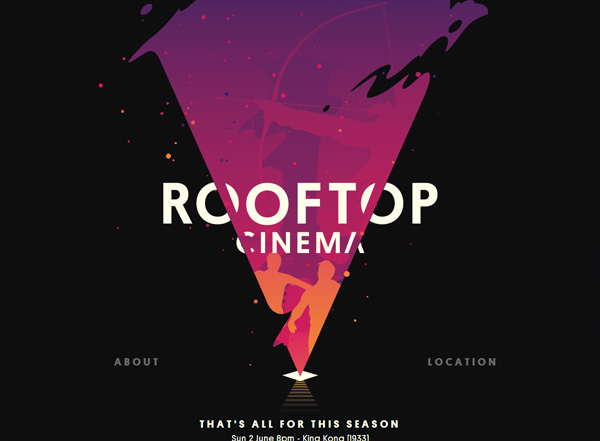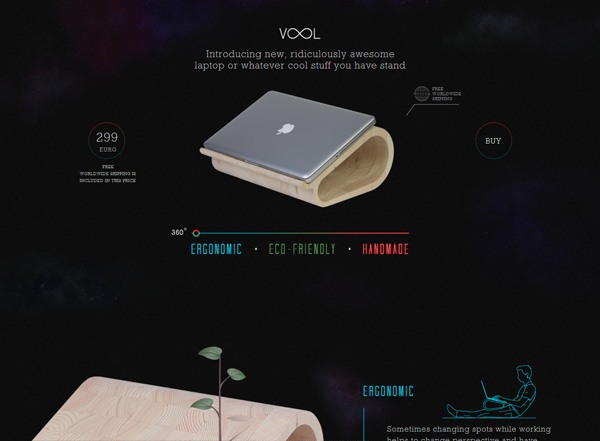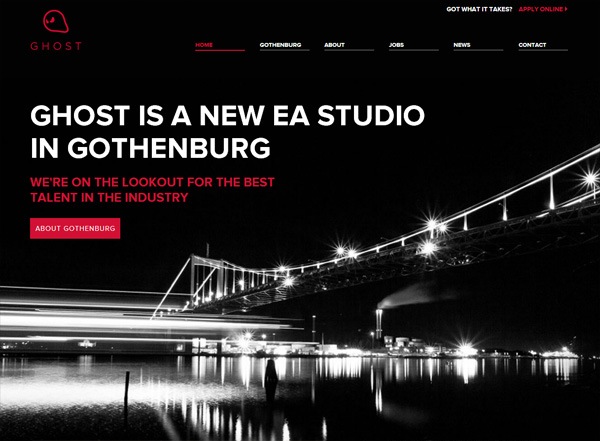 29. Plain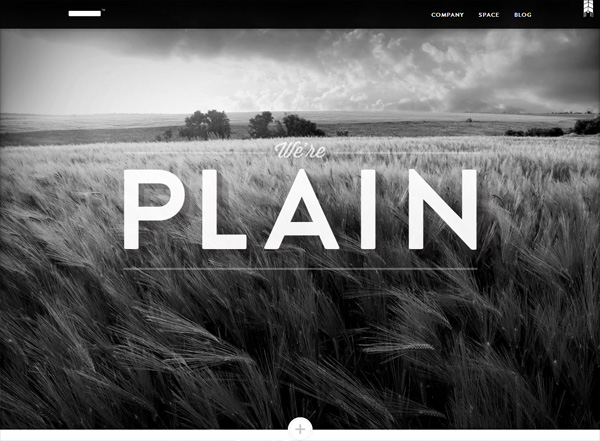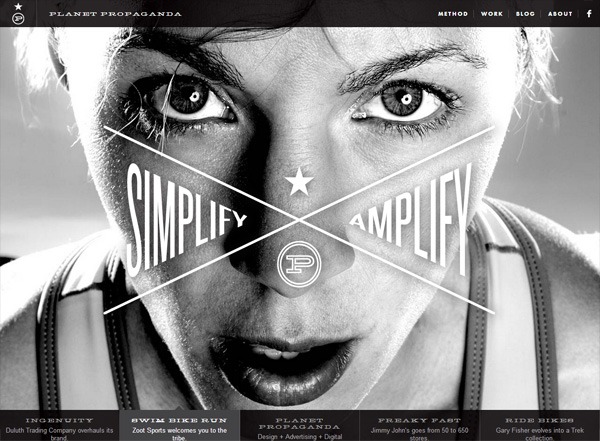 More Beautiful Dark Websites for Inspiration
Want to see more dark websites? Check these other showcases out:
Visual Inspiration: 30 Beautiful Dark Web Designs
If you are new to search engine optimization or just trying to find some more helpful resources, take a look at this list of the 14 tools that every SEO should be familiar with.
Google Analytics
Google Analytics is an important tracking program offered for free by Google. It allows you to determine where your visitors came from, how long they stayed on your site, and what they did while they were on your site. You can also track return on investment and conversions so that you can not only increase your presence on the web, but increase the money that you are making too!
Google Webmaster Tools
Like Google Analytics, Google Webmaster Tools has many features and uses. Some of the main features include checking for crawl errors and broken links (keep your fingers crossed that there aren't any).  You can also submit a sitemap which tells search engines how to crawl your site. Another important feature is checking your site for duplicate content, Google hates duplicate content.
Xenu Link Sleuth
Xenu Link Sleuth is another tool which is great for finding the dreaded duplicate content and broken links on your site. Google Webmaster Tools only provides you with the top 1,000 pages of errors, while Xenu can crawl through thousands of pages on your site, and quickly. Unfortunately, Xenu only runs on Window PCs, so if you have a Mac, take a look at Screaming Frog.  Where would we be without, Tilman, who made this tool!
A1 Sitemap Generator
You should submit a sitemap to Google Webmaster Tools, but before you do so you'll need to create one. This is where A1 Sitemap Generator comes in handy. With this tool you can scan your website and create a sitemap. The sitemaps can be XML (what Google recommends), RSS, TXT, ASP.net or HTML. Use A1 Sitemap Generator to ensure that all of your pages are crawled and index.
Google AdWords Keyword Tool
Picking keywords is one of the most important aspects of SEO. Without the correct keywords your optimization efforts may be futile. It doesn't make sense to optimize a keyword that is extremely competitive if you have a start-up site and it doesn't make sense to market a keyword that doesn't have any search volume either. The Google AdWords Keyword Tool will provide you with competition and volume information for a keyword so you can determine what keywords to add to your campaign and it also gives suggestions for keyword ideas.
SEMRush
SEMRush is another tool for keyword research which provides organic keywords for a certain domain and a list of online competitors. This tool will also show some useful stats on each keyword such as volume and competition, just like Google AdWords. After determining some of your competitors, researching what keywords they are ranking for can be very useful. Don't be afraid of stealing keywords from competitors!
SpyFu
A final keyword research tool that shows trends in both paid and organic search is SpyFu. SpyFu is geared more toward competitor research for paid searches, but also provides some great information on organic keywords and organic competitors. Use SpyFu to create a list of keywords that your competitors are targeting and steal them.
Open Site Explorer
Link building is such an important aspect of SEO these days, so finding the perfect tool to track your links is imperative. Open Site Explorer is the perfect tool to do just that! It will show you a list of inbound links along with the anchor text that is used and allows you to compare the link profiles of your site to 4 other sites at once. You'll be able to identify what links your competitors have obtained, the anchor text their targeting, and work on getting those same links for your site. Open Site Explorer also displays metrics on page authority, domain authority, linking root domains, total links, Facebook shares, Facebook likes, Tweets, and Google+1s.
Filezilla
Once you have used all of the optimization tools above, you'll have to make updates to your website. FileZilla allows you to edit files remotely, drag and drop to transfer files, and includes a site manager to store your log-in information. It does all of this with a user-friendly interface which displays both local and remote folders. Remember to make backups!
Raven
If using all of these tools separately seems daunting, Raven Tools integrates multiple resources into one easy-to-use interface. Resources that are incorporated in this one powerful tool include SEMRush, SEOmoz, Google AdWords tools, Open Site Explorer, Google Analytics, and more. Raven also encompasses social media tools. It will feel like a breath of fresh air to have many of your tools in one central location.
Social
Fiverr
Fiverr is a handy site where everything costs just $5! Normally, $5 doesn't get you very far, a coffee at Starbucks maybe. So save your Starbucks money and ramp up your social media marketing using Fiverr. People will list social services such as "I will provide 100 tweets for $5" or "I will provide 50 Google+ votes for a blog post for $5." With Google putting more emphasis on social signals every day, you will need these tweets and votes to help your site rank. And for only $5, you can't beat that.
Blogs/Forums
SEOmoz
SEOmoz will keep you up to date with the industry because the staff at SEOmoz frequently makes updates to their blog with helpful tips and advice for search engine optimization. SEOmoz also provides many tools to assist with optimization such as keyword analysis, link analysis, on-page analysis, rank tracking, crawl tests, and more! SEOmoz is a popular resource among the internet marketing community.  Again, thanks to Rand for always keeping us true to the times!
Digital Point
Digital Point is a forum where you can get help with any internet marketing questions you might have. Just post your question and your internet marketing community will assist you with any issues you might be experiencing.
Warrior Forum
A second notable forum is the Warrior Forum. Along with getting answers to your marketing questions, you can interact with other members of the internet marketing community and stay involved and up-to-date!