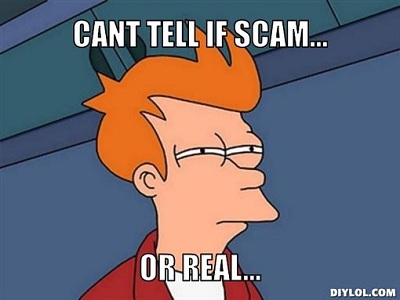 A flashy design, lightening-speed page load time, and excellent usability are all great elements of a successful e-commerce site. But there's something more basic that a website needs to have in order for you to get sales from your e-commerce store:
Trust (n.): Assured reliance on the character, ability, strength, or truth of someone or something.
If your e-commerce site lacks trustworthiness, consumers aren't even going to stick around long enough to appreciate the other great attributes your site has – they're going to leave immediately.

* Giveaway Period Has Ended *
About Next Day Flyers
As one of the industry champions, Next Day Flyers offers super high quality offset printing to meet the needs of graphic designers, growing businesses, home office workers and more.
Their focus on quality includes 33 checkpoints to ensure the colors, cutting, bindery, and packaging are high above industry standards. They listen to their customers' wants and needs and strive to deliver a vast array of products coupled with excellent customer service.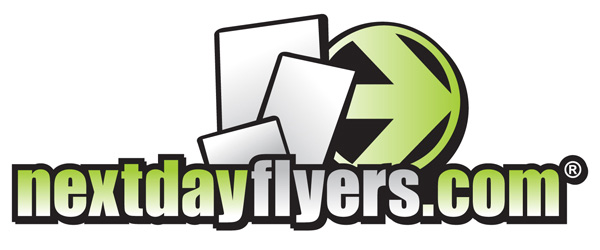 In addition to their Los Angeles printing plant, they're even opening a print facility on the East coast this fall. That means shipping times and costs will be improved even more.
Their high-speed press cranks out the company's full spectrum of products including postcards, online brochure printing, menus, greeting cards, bookmarks, business cards, cheap door hangers, promotional printing and more.

Protecting the environment is on the forefront too. Next Day Flyers prints on PEFC Certified recycled paper and uses planet-friendly, soy-based inks.
All this and some of the best prices in the industry is yours when you choose Next Day Flyers.
Be sure to check out their blog and follow them on Twitter @NextDayFlyers for great marketing ideas and tips.
About the Next Day Flyers Business Cards
Each set of business cards in this giveaway will contain 1,000 custom printed standard business cards. The business cards will be printed in full color on both sides.
The cards are worth $19.95, but don't let the bargain price fool you, the price is low because they run an efficient shop. You can pay a lot more at a local printer for a lesser quality print job.
The cards will be shipped free anywhere in the continental United States (winners outside of the continental U.S. must pay for shipping costs).
Each winner will have the option to upload their print-ready files or use the Next Day Flyers Online Design software to create their business card design in the browser.
The cards are printed on thick, 14-point card stock.


* Giveaway Period Has Ended *
How to Win a Set of Business Cards
For a chance to win a set of business cards from Next Day Flyers, simply answer the following question:
How would business cards help you?
Giveaway Details
This giveaway ends on Tuesday, September 27, 2011 after which the comments section on this post will be closed and you will no longer be able to leave a comment. Shipping outside of the continental U.S. will incur extra costs. Please leave a valid email address when filling out the comment form so that we can contact you if you've won. Please only comment once. The winners will be randomly selected. The winners will be announced on a separate post and you're advised to subscribe to our RSS feed so that you can be quickly notified when the winners announcement post has been published. Please note that comments are moderated and so your comment may not show up right away. Please also note that comments that do not follow the instructions on how to participate (described above) may not be published, or may be removed later on.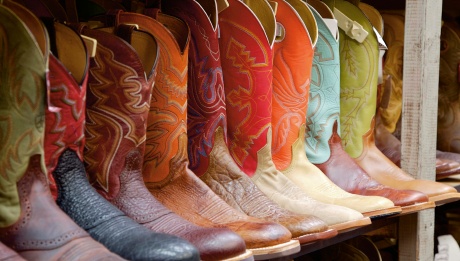 When we talk to clients about wishlist keywords, they always pick the big ones.
If they sell cowboy boots, they want to be on the first page for [boots], [cowboy boots], and [cowboy boot].
This makes sense. Who wouldn't want to rank #1 in Google for exactly what they sell?
But if going after a few big terms is your only optimization strategy, you're ignoring a massive chunk of relevant traffic.
Not only that, but the traffic you're missing is more specific, more likely to come back, and more likely to buy than traffic from big terms. It's called the long tail of search and it includes unpopular searches with 3 or more words.
People search for some pretty weird things. Google answers most of our questions and a lot of times we'll put in exactly what we're looking for to see what comes out.
So someone looking for cowboy boots might want to skip all the hassle of wading through an online store and instead google something like [size 16 black snakeskin custom cowboy boots].
What happens now? Well, if all of your optimization efforts target the big three terms then this customer won't even see you. He'll go to one of your competitors and you lose a potential sale.
But say you have 100 pages of text about everything having to do with cowboy boots. How you make them, what materials you use, the history of cowboy boots, etc.
Now you'll show up a ton for all of those weird, long phrases that people type in every day. The more content you have, the more traffic you get from the long tail.
And in case you were wondering, the long tail is not small. It is huge. Hitwise just released some search engine stats for March: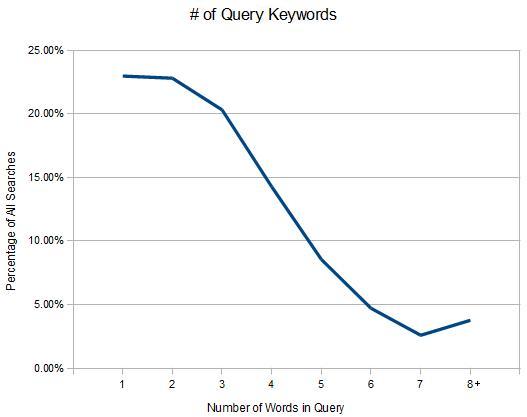 One word queries ([boots]) and two word phrases ([cowboy boots]) make up about 46% of all searches. But that means that long tail phrases make up the rest.
If you ignore the long tail (3+ word phrases like [snakeskin cowboy boots]), you're missing 54% of the search activity related to your product or service.
54%!
The cure? Lots and lots of copy about everything you do.
We can help, obviously 🙂
What do you think? Is writing a tons of text worth it to your organization?