"Are pay-per-click ads beneficial?" This may be a question you have asked yourself many times when thinking about starting a PPC campaign.
Pay Per Click (PPC) ads are beneficial for businesses of all sizes. Paid search allows you to pay a fee to have your website be displayed on search result pages when someone types in a specific keyword or phrase to the search engine. You only pay when someone clicks.
You may not even recognize a pay-per-click ad when you see them in the search results. If you are a native to the web, you have certainly seen them. PPC ads can be found across the top of a search result page, as well as along the side.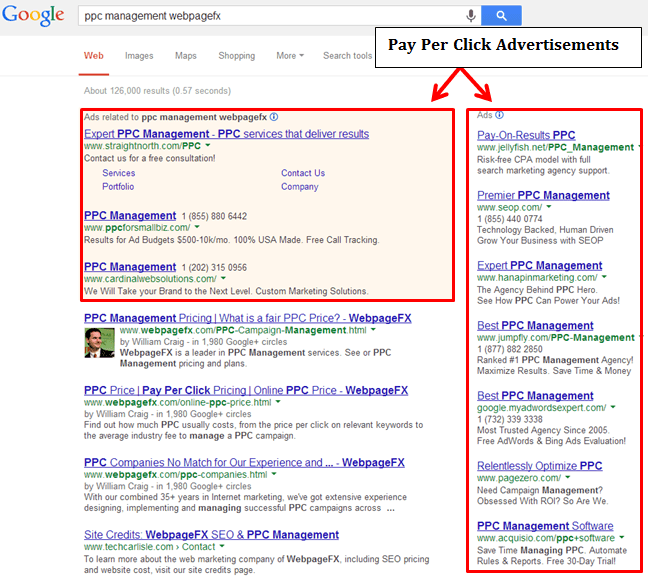 Here are some top reasons why PPC may be beneficial to your business.
Keep in mind, WebFX is a full-service marketing agency that provides services to clients across the country. So whether you need digital marketing services in Orlando or a marketing campaign in Philadelphia, we've got you covered.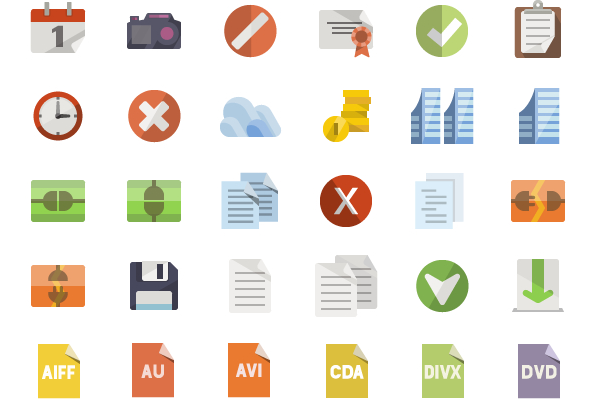 You can use this gigantic set of over 3000 icons in the flat design style even in your commercial projects. Disclosure: I am the founder of Iconshock, the site that created and released this free icon set.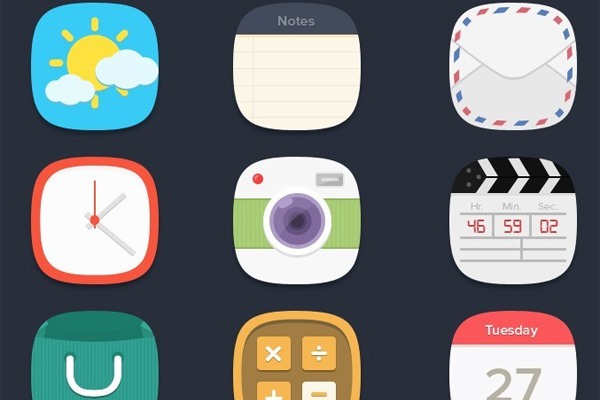 This PSD file contains 9 icons in the popular flat design style for your mobile app's icon.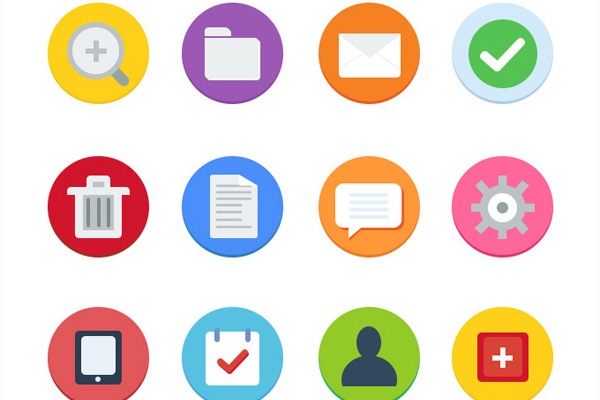 12 flat design style icons in a PSD file.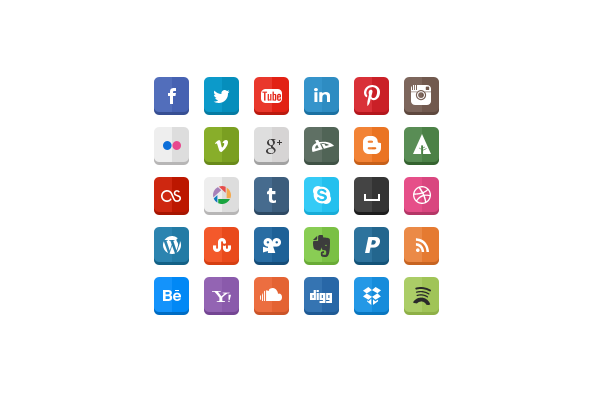 A free PSD file containing icons of popular social media sites like Facebook and Twitter, designed by Texan graphic designer Nathan Brown.
5. Premium Flat Social Icon Set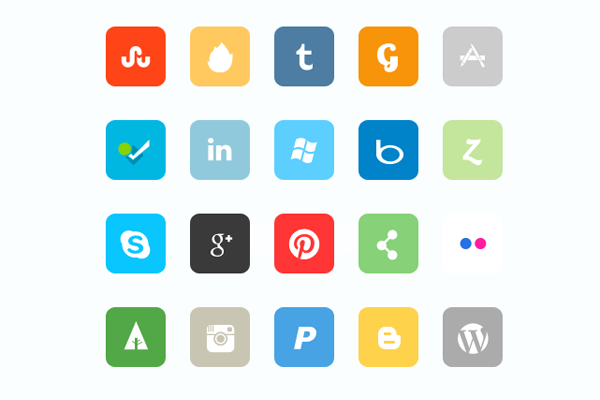 A set of 20 free flat design social media icons that come in two flavors: "rounded corners" or "circles".
6. Flatilicious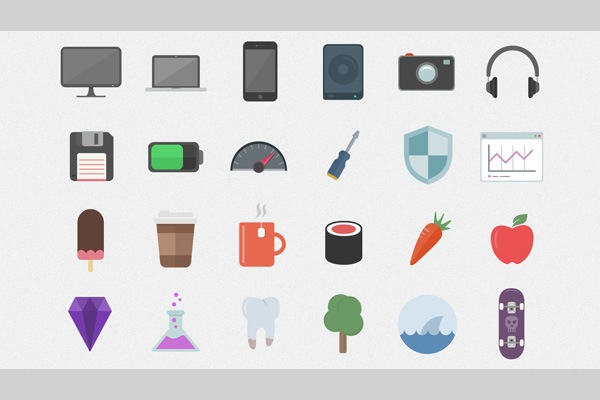 It took a month for Slovakian UI designer Lukas Jurik to create these 48 flat design icons. Now he's giving it away for free.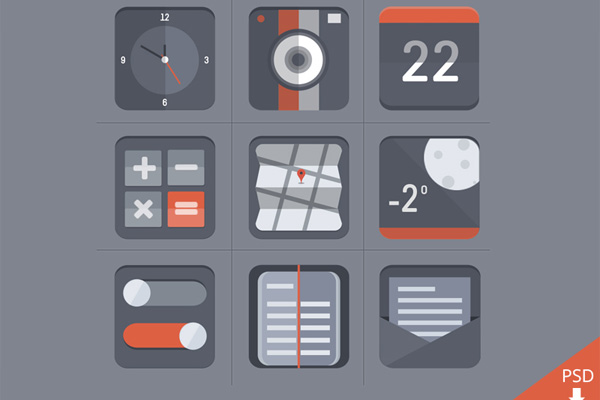 This set has 9 flat icons in PSD format.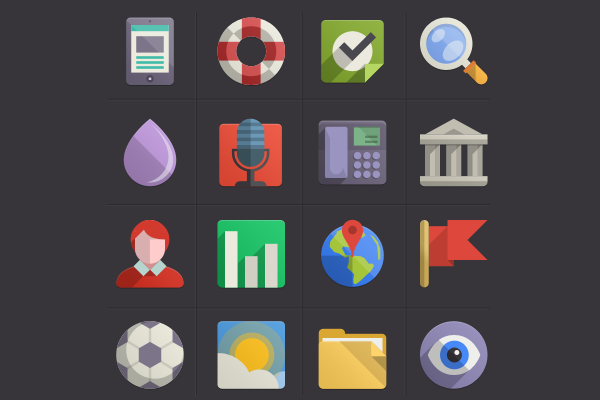 This free icon set has 16 free icons with flat designs. This set was inspired by Google. It is the fourth expansion of this icon set series by PIXEDEN.
9. Garden Icon Set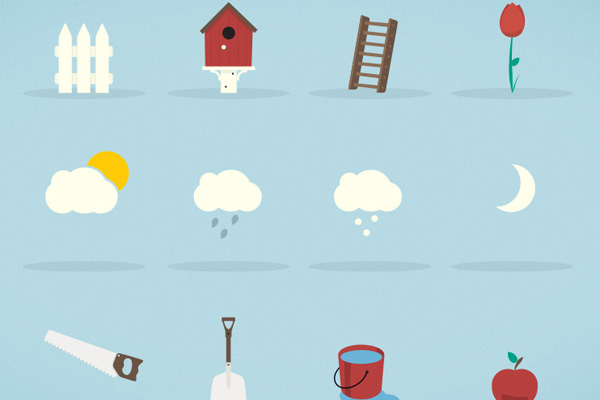 This free flat design icon set contains 12 beautifully crafted icons by UK-based web designer Shaun Dona.
This free set of 24 social media icons in PSD format uses the long shadow design trend that gives flat designs some bit of depth.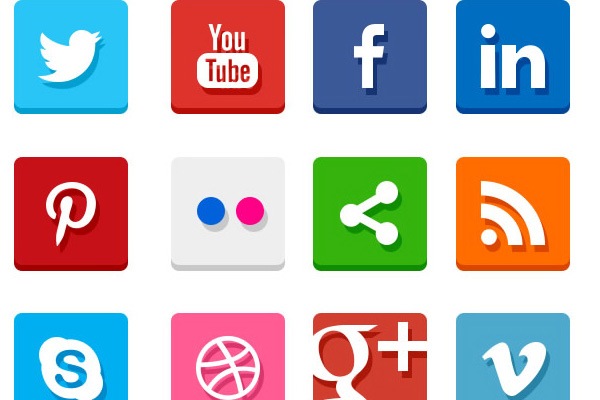 Here's another free package of 20 clean, flat-design-style icons in PSD and PNG file formats.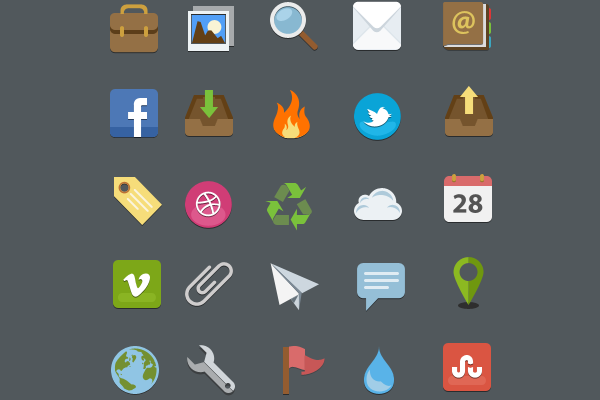 Another icon set by Nathan Brown, this is a set of 25 free flat design icons in one PSD file.
13. Free Flat Icons (by Sensational Fix)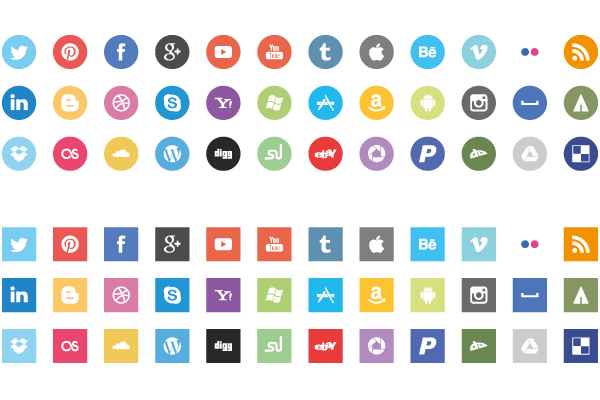 This free set of 36 flat design social media icons is in EPS and AI vector file formats. You can also get the HTML/CSS/SVG version of the icons here.
14. Free Colorful Icons (PSD)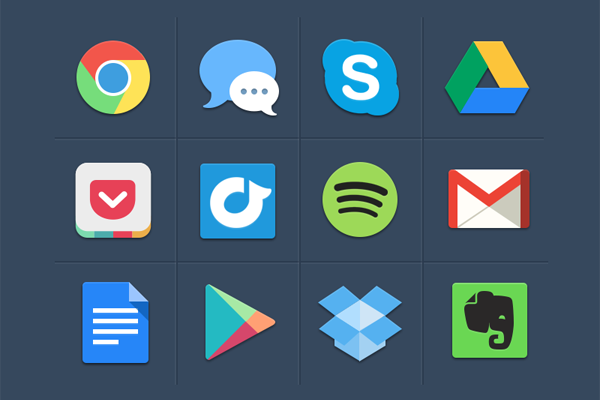 These 12 vibrantly beautiful icons in the flat design style is served up to you in PSD format.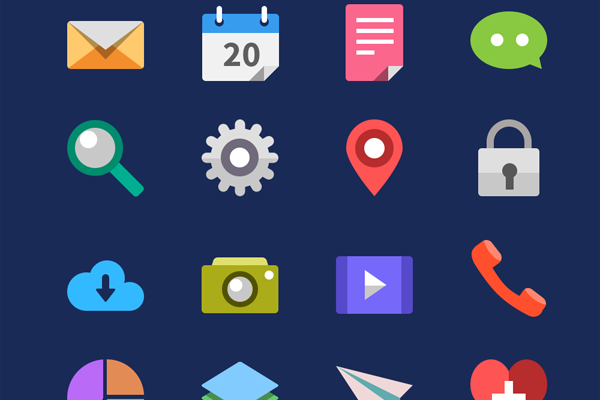 This flat design icon set contains a random assortment of useful icons like a magnifying glass icon and a cogwheel icon; it seems to be geared towards UI design.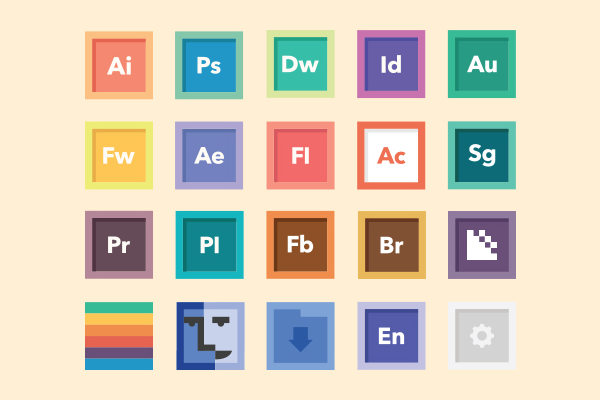 This set of interesting icons in the flat design style is by Wisconsin-based creative Michael Schultz.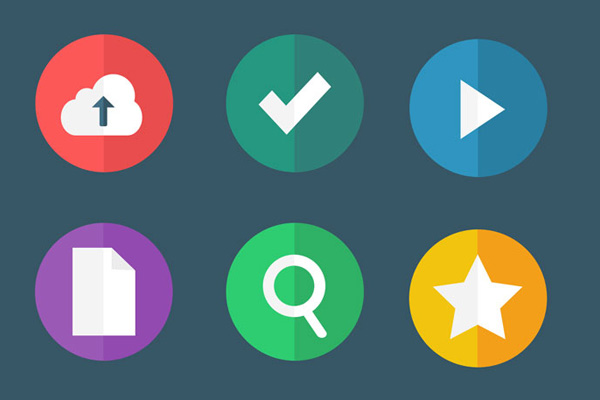 This 6-piece icon set comes in PSD and .sketch format.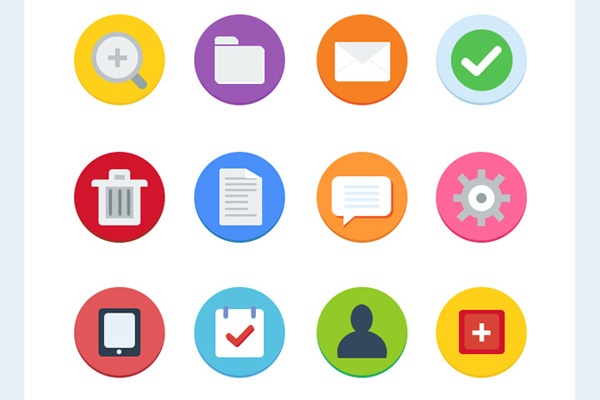 This is a vibrant set of free flat design icons.
32 flat icons are yours to be had for personal use if you download this set.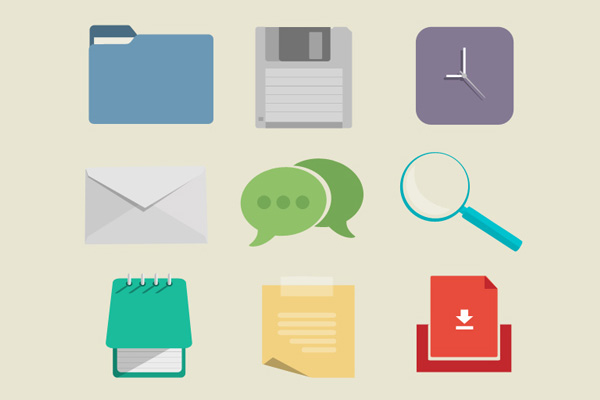 This set of 9 delightfully flat icons has a folder icon, chat bubbles icons and more.

It's not always the "what," sometimes it's the "when."
We are all familiar with the marketing mantra of "Who, What, When and Where," but sometimes we get so focused on the "Who" and the "What" that we miss the opportunity in the "Where" and "When." No, this is not turning into a Dr. Seuss blog post, but as he always says "Think and wonder, wonder and think." I ask you do to the same as you look for new market opportunities for your business.
After getting engaged last April, I experienced a change in how I am targeted based on lifetime events and new behaviors at this time in my life. This has made me think about the new opportunity service providers and retailers have when things change in a consumer's life, and how to take advantage of that change.
Today, I want to share some thoughts that, in theory, can be applied to any market. They might make you think a little differently about your targeting. For the purposes of this article I will use the wedding example. Below are just a couple of ideas that are based on possible life scenarios and customer behavior that start with asking the questions "When" and "Who" after she says "Yes."
Getting Married…When Guys Become Consumers of Feminine Products
Now, I am not trying to say that weddings are specifically a girl thing, but the consumer market is heavily swayed towards women for this industry. I am just speaking for myself, but I honestly had no urge to ever purchase or own Fine Bone China before last April.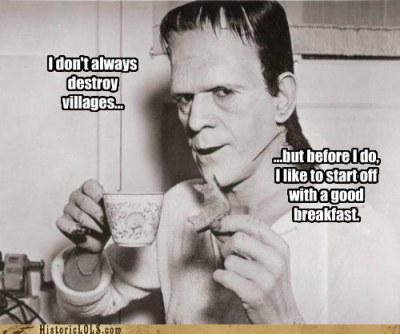 So what am I getting at here? Wedding Registry Time — the only time I would bring Fine Bone China into my life. Though marketing to women may be your knee-jerk response to "wedding registry time," this is a great time to market to men as well. Make sure to sometimes think about the "When" first as opposed to the "Who," because sometimes that "Who" could change and open the door to more money.
Wedding Registry Time is a huge opportunity for marketers to target men as well as women. Strategically casting a larger net can help you generate more revenue. What's especially cool about this whole thing is that I am not even the purchaser; I am just one of the decision makers.  If I am going to register to have someone else buy me china for the first and last time in my life, I am probably going to do a little bit of research.
I got the When and Who. So what about Where?
So let's say you are a retailer of Fine China and you provide wedding registry services. Your marketing team brainstorms about your target market and possible new opportunities and comes up with the brilliant idea of carefully adding recently engaged men to the mix. Your team thought outside the box and realized that this could be a big opportunity. So where and how do we implement this? These are just some ideas:
Social Media Advertising to an Engaged Man
One of the first things I did after I got engaged was update my Facebook status for the world (and marketers alike) so that they were aware that I was happily engaged and ready for a new line of products and services in my life. Facebook ads are a great opportunity to reach your target market. Within one day, I was seeing ads for tuxedo rentals, cake designers and all the wedding love one guy could handle.  I was fine with that because it was relevant and I knew I would need these things eventually.
One ad that I really liked was a wedding flower advertisement. Flowers are expensive and being in business, I am always thinking about cost. Perhaps even the fact that I am a male caused them to create a new campaign with language specific to price rather than flower options. That language caught my attention because it rings true to my concerns.
Overall, Facebook is a great starting point for creating your first impression of brands and products that men would not have been exposed to in the past. The targeting capabilities allow you to segment by job types, location, sex, marital status and even interests gathered from information in user profiles. This is all valuable data that will help you create compelling and relevant ads that speak to each segment. I would suggest separating males and females into two different groups and testing different ad copy in this example. Overall, it will help you to understand the differences between men and women and then craft ads that relate to each. During this testing, you can learn a lot about not only the differences between men and women, but also what kind of guy you should be targeting.
Remarketing In the Wedding Industry
If you happen to be a retailer that offers wedding registry services online, remarketing may be a fantastic solution to look into. It's important to remember that remarketing is very powerful, but can also be extremely annoying to visitors and at times wasteful if not done the right way. The complaints from searchers on the web generally relate to marketers who forget about frequency capping and thoughtful targeting.  You need to put thought into creating custom combination lists with multiple variables and crafting targeted ads for all your segments. This is especially important for online retailers.  Put some thought into it and make remarketing an asset rather than an annoyance. Here are two remarketing ideas:
Keep the Newbies – This could just be a simple list of new visitors to your site, but let's take it a step further to make it more valuable. I would create several remarketing lists to understand what is happening on my site. One list should designate the people that visit the wedding registry introduction page, and another list should designate the visitors that completed setting up a registry.  Next, create a custom combination list targeting new visitors who visited the wedding registry introduction page but did not sign up. Below is an example of setting this up in Adwords:
This will help you target those first time visitors looking for a registry who are still in the information search phase of the decision making process. In your remarketing campaign, you could offer a promotion such as a 20% off coupon for something in your store if they register with you. I am a firm believer that you should not just send remarketing and say "Wait! Come back please!"  Marketers need to give browsers a reason to come back. In our example of the wedding registry, a small promotional offer could be reason enough. It creates the potential for many sales and thus is worth offering.
Take it one step further: Let's use the Bone China example from earlier in the article. Let's also say you are driving and tracking a lot of traffic to your wedding registry section and you want to track and target visitors who are viewing Bone China Products outside of the registry section. These visitors are coming to the site to look at your Bone China Products and — in the same session – view wedding registry information.  That is a valuable visitor that you need to stay in touch with. Again, you could create another custom combination, but add another remarketing list that collects visitors to the Bone China Section. That will allow you to craft ads that are relevant to that product line and more likely bring visitors back.
Integrating Facebook and Remarketing – Targeting More Effectively
My final idea ties together the concept of going after a different segment of consumers (males) based on a life change (marriage) that makes them eligible to be targeted. This could enable you to market to them right away and create a more custom experience for those male visitors.
As we discussed earlier, start by creating your Facebook ads and target males in a separate campaign. This campaign should have its own landing page that is only accessible through the Facebook ads. This will allow to you create custom content for men and also track activity on that page more effectively.
Create a new remarketing list that tracks users that view that page. This is an easy way to track male visitors who are recently married and thus creates a segment of users that you can remarket to or include in custom combinations.
These are much more relevant visitors who have an interest in your product or service. Create a custom combination including your male Facebook visitors and exclude those who complete your end goal, such as creating a registry.
You are now tracking your list of males who are interested in your services and have not converted. This opens the door to show your ads on different areas in the display network such as sports websites that you might normally shy away from when marketing Bone China. This also allows you to be more creative with your ads. You could go with language like "make her happy…" or "China Styles men will love, and so will she…"
Now that you are able to segment and track males and females separately you can increase your chances of keeping those males and getting them to convert…which probably would not have happened by only keeping females in mind or lumping them all together into one campaign.
The ideas I provided can be applied to many different situations, industries and life events. It might not always be a male vs. female thing. Any business can utilize the concept of "When" not only to refine segments but also to expand those segments further.  If you learn anything from this post, it is that the opportunity isn't always about changing how you are marketing to your current target audience. Sometimes it's about adding a new "Who" when the time is right. So as Dr. Seuss would say…
"Think left and think right and think low and think high. Oh, the thinks you can think up if only you try!"
Give it a shot and share your industry specific ideas in the comment section.