When it comes to content management systems (CMS) and publishing platforms, there are plenty to choose from. They vary in technologies used, organization structure, performance, and license. You've probably heard of popular content management systems such as Drupal, WordPress, Movable Type, Joomla!, and Textpattern, but if you want to try a platform that's a little less main stream – check out these excellent alternatives.
In this article, you'll find 10 terrific content management systems that may not garner as much attention as their more popular counterparts – but should.
There's a large amount of content management systems out there, so if your favorite isn't on here, share it with us in the comments.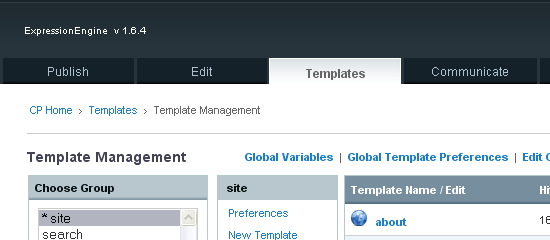 Go to ExpressionEngine demo
ExpressionEngine is a powerful and easy-to-use content management system. ExpressionEngine is known for its flexibility and intuitive Template Engine that lets developers easily mold the CMS into its intended use. It has a built-in caching feature that significantly reduces server load (helpful in times of high traffic). Check out the Showcase section on EE's website to see live sites that use ExpressionEngine.
Concrete5 is a solid content management system that's a breeze to use. You can edit a web page live by entering "edit mode", which makes the regions and elements on the web page you are viewing editable. It has a very robust administration panel with a built-in system for gathering statistics so you don't need to install a plugin/extension or use a third party application like Google Analytics to monitor your site traffic.
Radiant CMS focuses itself for use in small teams. It's designed as a simple and elegant CMS akin to 37 Signals applications, holding out on complicated and unnecessary features to provide users a straightforward interface for creating and editing website content.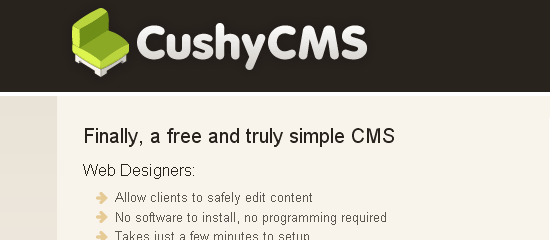 CushyCMS is a "plug-and-play" content management system that doesn't require you to install anything to get it working, which can greatly reduce your maintenance cost and development time. With CushyCMS, you define which areas are editable, making it a safe option to your not-very-tech-savvy clients. CushyCMS is currently being used by about 10,000 websites and is gaining popularity as a no-hassle, user-friendly CMS.
Symphony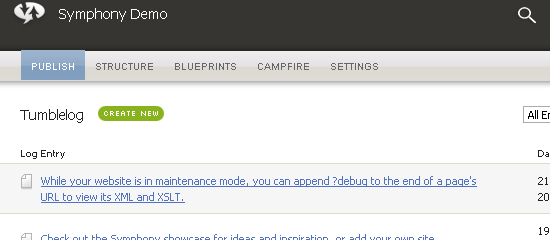 Go to Symphony demo
Symphony, created by Overture, is a CMS designed for developers, utilizing XSLT to provide developers flexibility in customizing Symphony. If you don't know much about XSLT, Overture provides a large number of tutorials and screencasts on their resource center. With that said, Symphony isn't for everybody and those looking for a content management system that requires little technical expertise should probably consider another option.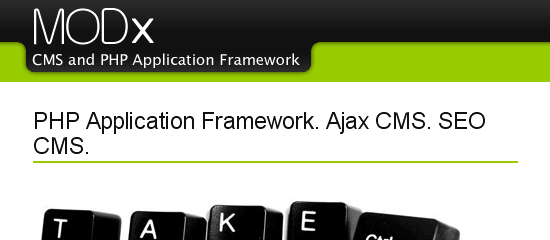 MODx is both a content management system and a PHP web application framework. MODx puts a high emphasize on web standards, allowing you to build XHTML 1.1 strict compliant websites easily. It comes with a build-in CSS menu builder for hassle-free site navigation development. For less-experienced users, MODx comes with a graphical user interface installer so you can get up and running quickly.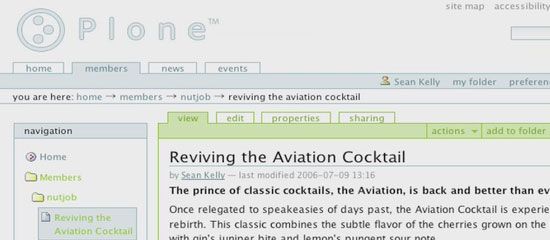 Plone CMS is a feature-packed content management system built on the Zope web application framework. It's supported by a large and active developer community so you won't have any trouble finding help. Plone has extensive documentation in a wiki format to help you get started and help you take advantage of its more advanced features.
Railfrog
Railfrog is one of the few CMS's built on top of the Ruby On Rails web application framework (the same technology powering popular web applications such as Twitter and Basecamp). To help you get started on Railfrog, check out its Developer Portal where you'll find guides that you can follow to get rolling.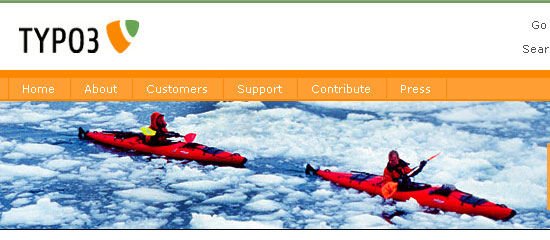 TYPO3 is an open-source, enterprise-level content management system focused on providing companies a solution for websites and their intranet. While many CMS's try to be simple and basic, TYPO3 provides users complex and powerful features to help you achieve complicated tasks and ability to integrate with other applications.
SilverStripe is a PHP-based, open-source content management system. It uses the MVC coding framework to offer developers great flexibility and potential for scalability. Check out the live demo on their site to see a basic installation of SilverStripe as well as to take a peak at how the administration system looks like.
Content Management System Resources
Related Articles