No man (or woman) is an island – and this statement can't be any truer if you're a designer or developer. Though paid/subscription services like Basecamp and Zimbra are great, individuals strapped for cash have a ton of alternatives that provide similar (if not better) features. In this article, you'll find 15 free tools to help you facilitate remote/web-based collaboration.
Whether you need basic whiteboarding/brainstorming tools or fully-featured project management applications – you should be able to find a tool or two that's worth checking out.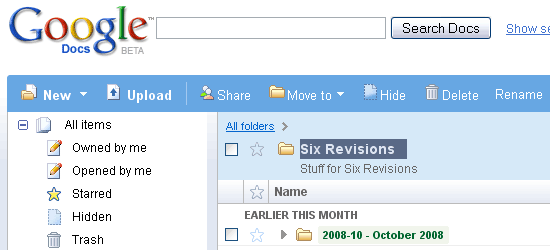 Google Docs is an excellent web based collaboration tool. You can share documents and spreadsheets and collaborate with your team/clients in real-time. Being a browser-based application – the requirements to get up and running is very minimal.
Storing your work online means they're readily available anywhere with an internet connection. Check out the user examples of Google Docs to gain some ideas on how to use Google Docs.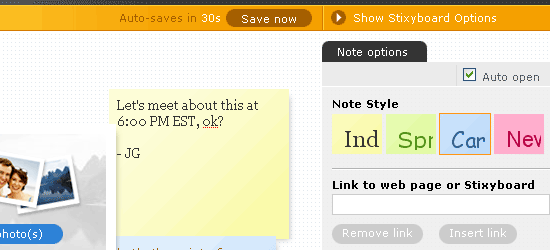 Stixy is a flexible, online "bulletin board"/drawing board. There's little structure and it's up to you how you want to use it, so it's a great whiteboarding application. One of the useful ways to use Stixy is mocking up or wireframing web pages – your team member or clients can then go in and modify the design or post notes on particular aspects of the design.
Project2Manage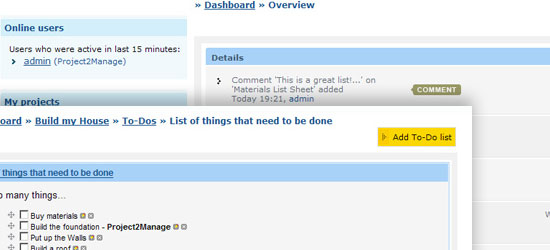 Project2Manage is a fully-featured, free, hosted solution for project management and collaboration (similar to Basecamp).
You can set up different roles and permissions to limit what each team members see, write in your milestones to show everyone your goals, and be able to manage unlimited projects.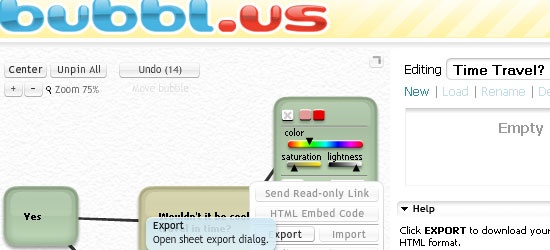 bubbl.us is a free, web-based collaboration tool for collaborative brainstorming. You can create beautiful mind maps that you can share with team members. You can save, email, and print your mind maps or even embed them directly onto a web page.
Dabbleboard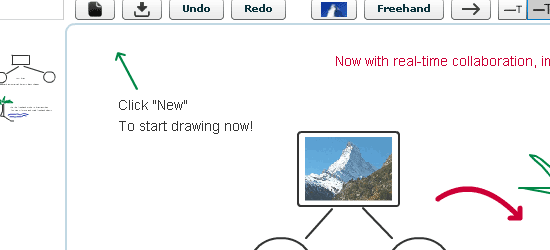 Dabbleboard is a robust, online whiteboard that's easy to use.
Use Dabbleboard to create wire frames of your user interface, draw flow charts, and create network diagrams, among other things. You can create Toolkits (a set of reusable drawing objects) or use pre-made Toolkits.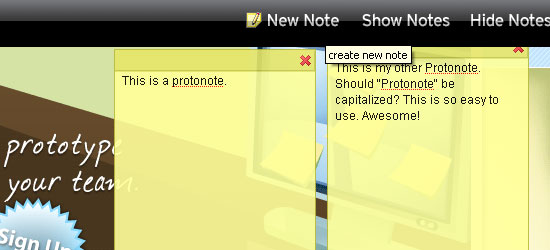 Protonotes is a free annotation widget for your HTML prototypes. All you need to do is plop in a JavaScript onto your web page and voila – it just works.
Usability testing, design critiquing, and quality-assurance testing are just some of the things that you can use Protonotes on. To get alerted when a new note has been posted, you can subscribe to your team's notes RSS feed. You can export your data (your "protonotes") as a CSV file which can be opened by spreadsheet applications like Google Spreadsheets or Excel or even use your own MySQL database to store your data.
ProjectPier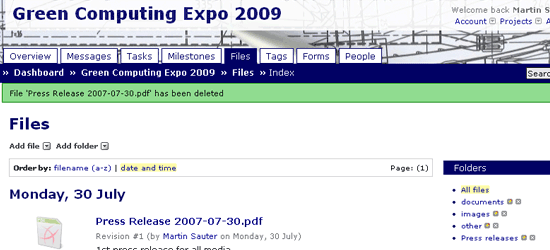 ProjectPier is a self-hosted, open-source, PHP-based project management application.
Manage your tasks, team members, and projects under one interface. The interface is very simple and lacks the "whiz-bang" features of other solutions, but its does project management and collaboration quite well. If you need more convincing, read the 10 reasons for using ProjectPier straight from the creators.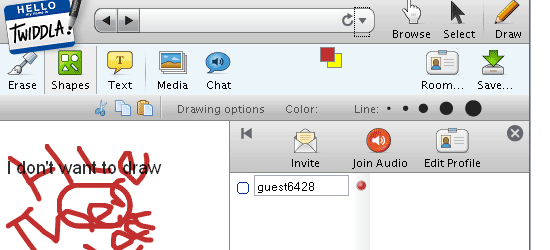 Twiddla touts itself as a free, web-based meeting playground.
Twiddla is an exceptional, no-hassle whiteboard solution for collaborating online. You can browse websites and draw on them, share files, and chat with your team. There's even an "audio" option so you can communicate verbally (great for people who don't draw well).
Whether you're critiquing a design or surfing the web for design inspiration, you'll definitely find a use for Twiddla.
Wetpaint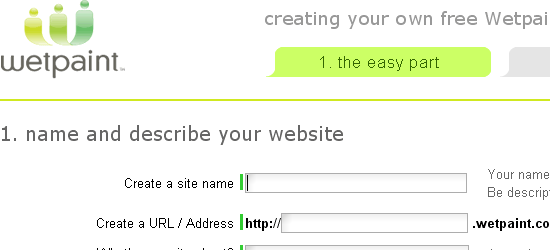 Wetpaint is a freeform online collaboration tool that brings in features from wikis, blogs, forums, and social networks. Because it's simple to use and requires no technical expertise, it's an excellent platform for generating content from different sources which you can use "as-is" or on your website.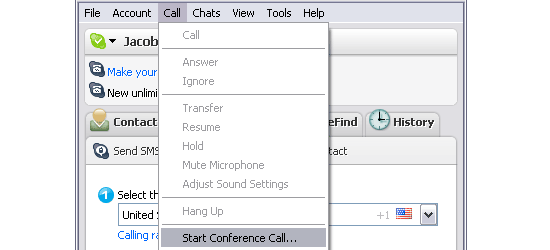 If you've been a web worker for a significant period of time, there's little chance that Skype has evaded you. In case you haven't heard of it, Skype is a web based collaboration software that allows you to make telephone calls over the internet (the technology is called Voice over Internet Protocol – or VoIP).
You can make free calls to other Skype users and toll-free numbers, and even landlines/cell phones for a small fee. Aside from its VoIP feature, there are also built-in features for instant messaging (IM), video conferencing, and file sharing.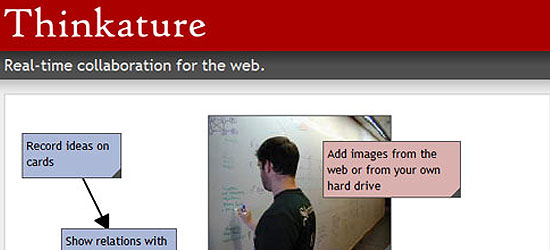 Thinkature is an excellent, free web based collaboration tool. You're given a workspace to help you visually communicate via chat, drawing, or grabbing content from around the web.
Its flexibility allows you to dictate how you want to use it.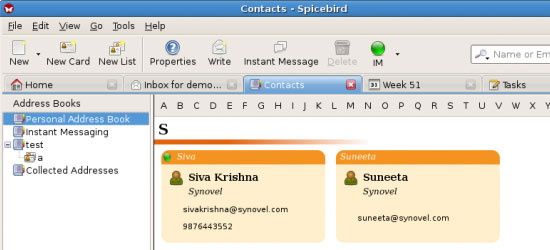 If you want to manage projects using a desktop application to conduct your remote/web-based collaboration, check out Spicebird – a robust, open-source platform for all your collaboration requirements. It has a built-in instant messaging chat system, a group calendar, an address book to place your team's contact information, and much more. View the video demonstration to get a feel for what Spicebird is all about.
Mindquarry DO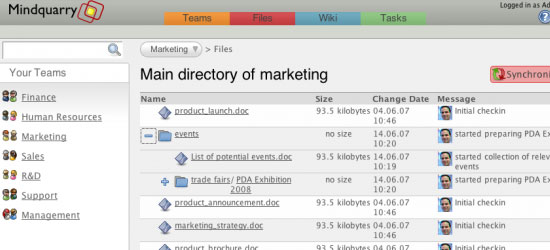 Mindquarry DO is an open-source collaboration application written in Java (J2EE).
They've discontinued the Mindquarry GO which used to be an online version of Mindquarry, but Mindquarry DO is still available for download. Check out the requirements specifications to make sure your server has what it needs to run Mindquarry.
Vyew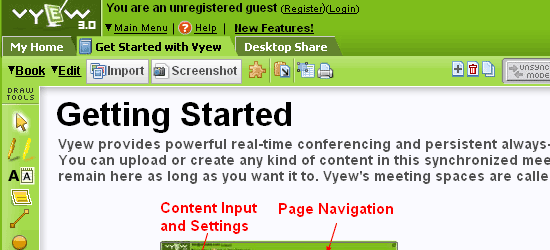 Vyew is a web-based conferencing application that's free to use for up to 20 participants. You can share your desktops, use the built-in screen capture tool to save sessions, customize your Vyew by adding your company logo, utilize useful plug-ins like DiagramVyew to create diagrams to share with everyone, and much more.
Writeboard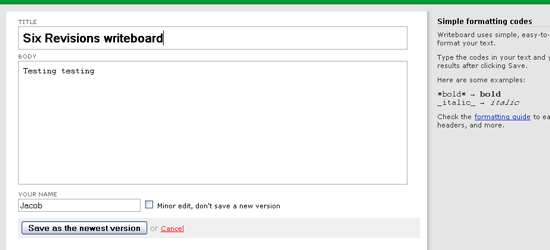 Writeboard by 37 Signals is a simple, web-based collaborative writing solution that's free and easy to use.
You start by creating your own Writeboard, invite your team members (if you want to collaborate), and then just start writing. People can see updates, edits, and changes in real-time. You can save, track revisions, create versions, and roll back to previous versions of your Writeboard.
Summary
There are a number of free online collaboration tools out there that are great for web design projects.
Here at WebFX, we use basecamp, but we have a number of people involved in our website planning, web design, and internet marketing processes. For smaller projects, a free tool should suit your needs just fine. To learn more about WebFX's web design, check out our industry-specific pages, such as this one on hotel web design!
What's your web-based collaboration tool?
Is your free project collaboration tool/app not on the list?
Share it with us and tell us why we should check it out in the comments!
Related Articles:
15 Tools to Help You Develop Faster Web Pages
How is your website's SEO?
Use our free tool to get your score calculated in under 60 seconds.
Get posts by email
Join 200,000 marketing managers and subscribe to Revenue Weekly!
"*" indicates required fields
WebFX Careers
Join our mission to provide industry-leading digital marketing services to businesses around the globe - all while building your personal knowledge and growing as an individual.