20 Beautifully Designed iPhone Apps
As we've come to realize, all apps aren't created equal. Some are free. Some are really, really, expensive. Some apps are downright ugly and some apps are just a pleasure to behold!
App development, especially in recent years has evolved to be an art in itself. Developers are coming up with better and better ideas and executing them in more elaborate and interesting ways. It's exciting to note that this whole industry is just in its infancy and that there's more in store for us all.
Below, you'll find some of the most beautiful and interesting apps in the Apple App Store that we've come across. If you're looking to get started in App development or are looking for some inspiration, this list is a good place to start.
Free
Waycooler came out fairly recently and it does as it name suggests. It makes photos look "way cooler" by overlaying your photos with some truly gruesome vector illustrations done by the talented Alex Pardee of Zerofriends.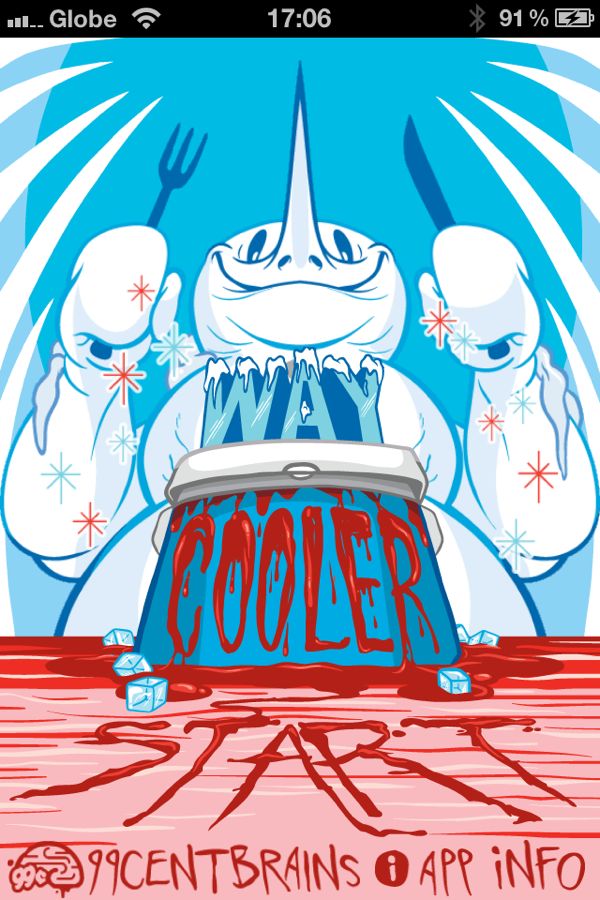 The app is quite simple but the artwork is really beautiful and detailed. You also have the ability to share your Waycooler images with your friends.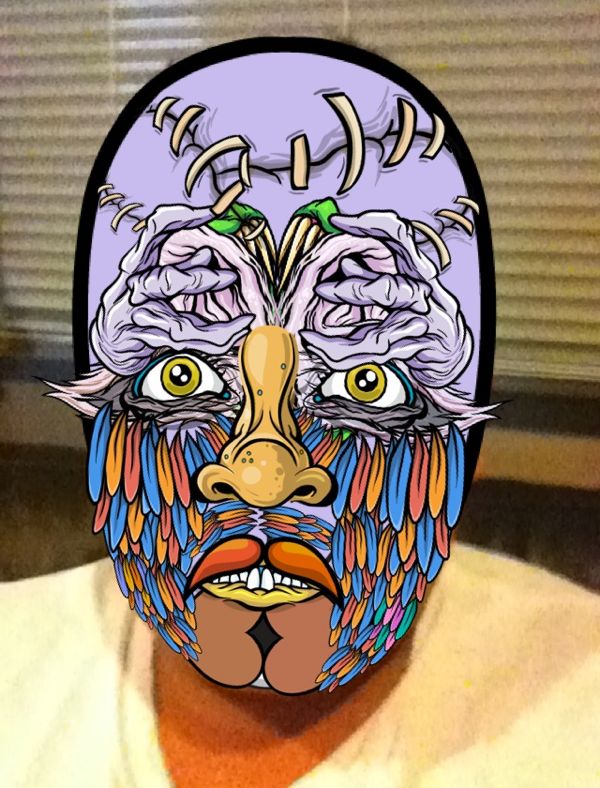 Monolith Loop
Free
At first glance, you're not really sure what to make of this app. (Tip: turn up the sound on your device.)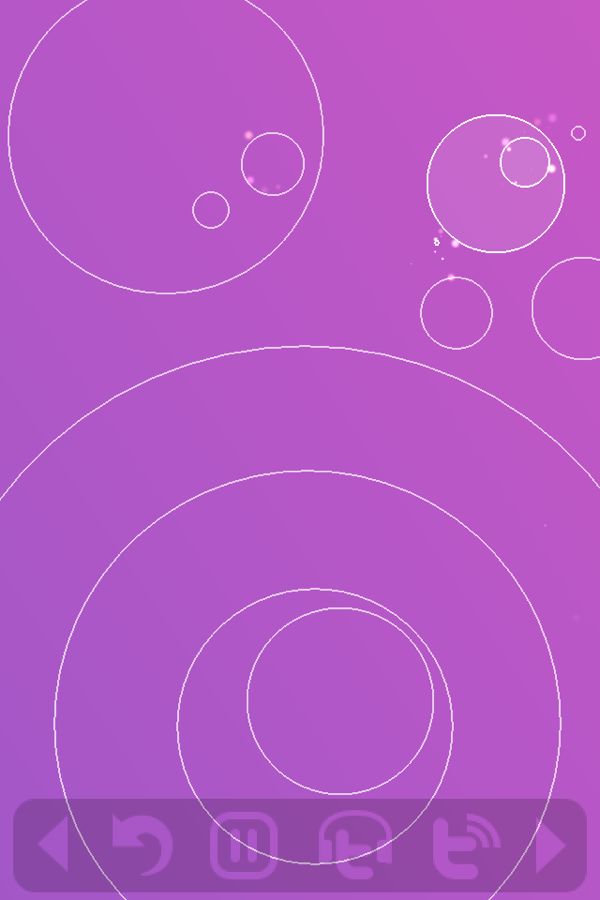 This app basically simulates droplets hitting a "sound field" and causing ripples that interact with other water droplets that you place in the sound field. The design is simple and really quite something to look at and interact with. The resulting sounds are quite soothing.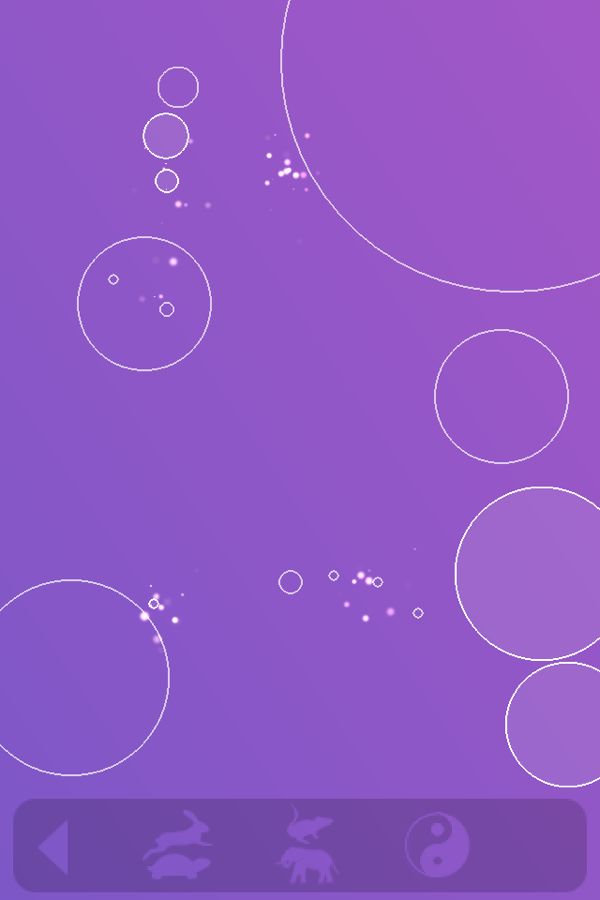 Free
Beatwave is immensely fun to use and play around with. It is a musical loop creation app. We like this app a lot because it's simple and easy to pick up but it allows for infinitely more complex musical compositions if you take the time to really sit down and create some elaborate sound loops.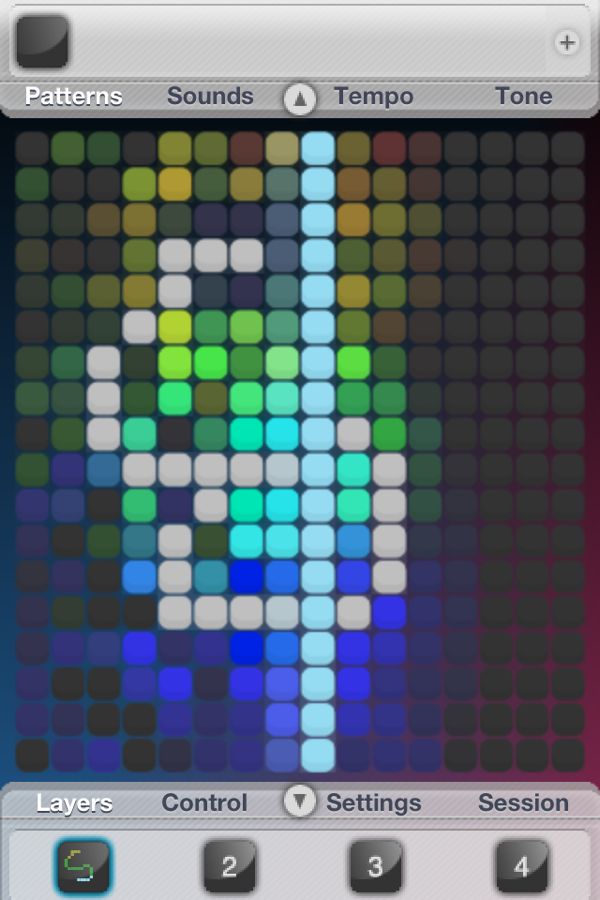 Ocarina 2
Free
Ocarina 2 is an updated version of Ocarina offering a few new features. It is a charming iPhone app that mimics wind instruments. You blow into the iPhone's microphone and manipulate the phone's screen to create notes much like a flute.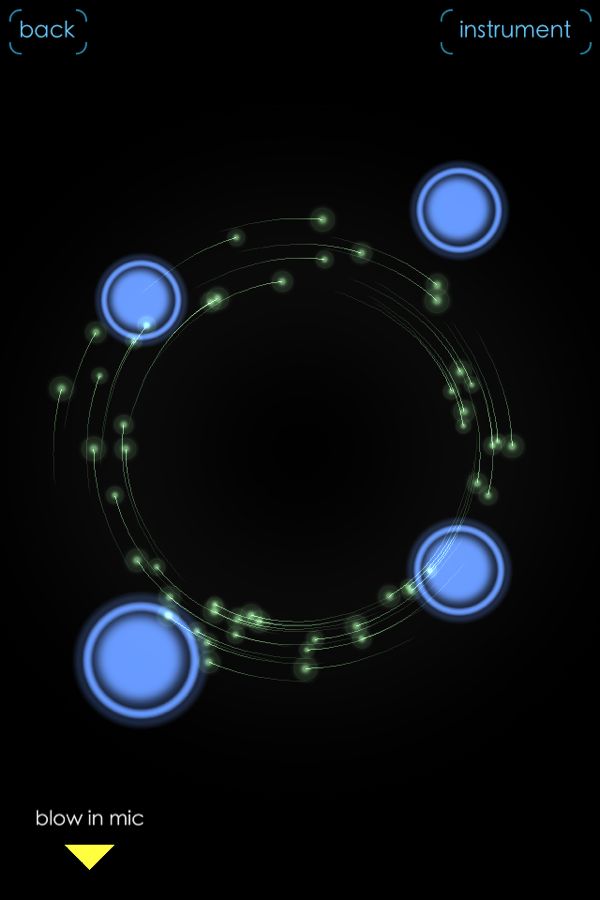 This app is really fun to use and if you practice enough, we're sure you can create some really great tunes.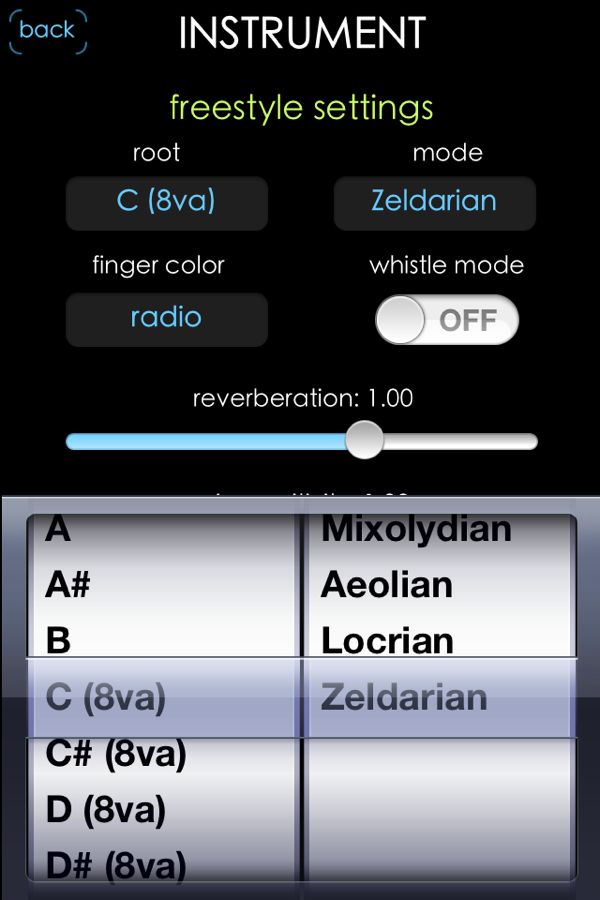 Eliss
$2.99
Eliss is, in app development years, a dinosaur. It came out in 2009 when the App Store was barely a year old and when it contained only a fraction of the apps that are available in the App Store today.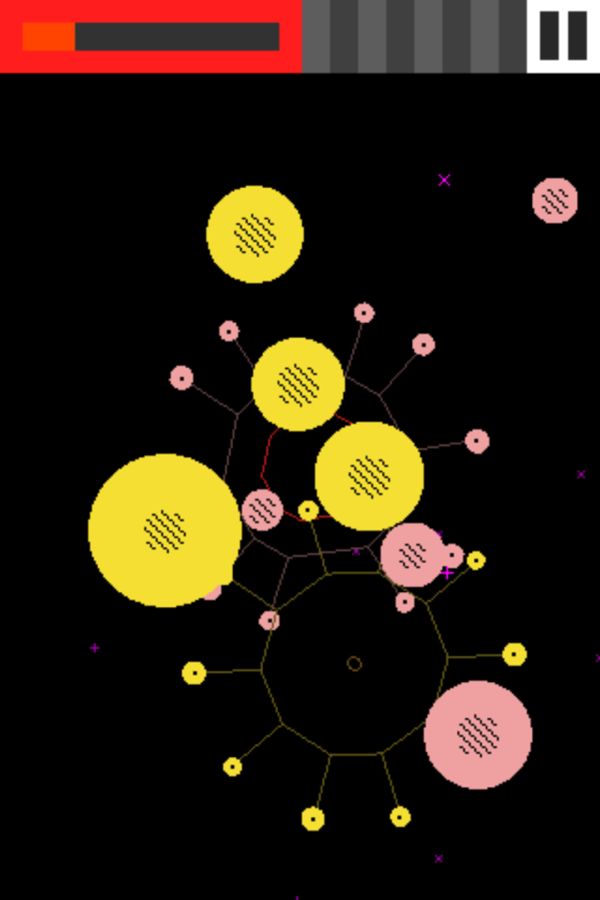 Eliss made it onto this list because it is as beautiful and fun to play today as it was when it came out. Even when you consider that there are probably more technically advanced apps with amazing graphics, Eliss reminds us that sometimes elegance in design is all you need.
$.99
Ah Tetris. What would we do without you? If you were born in the last 30 years, you'll likely be familiar with the game of Tetris (and many of the copycats that followed after).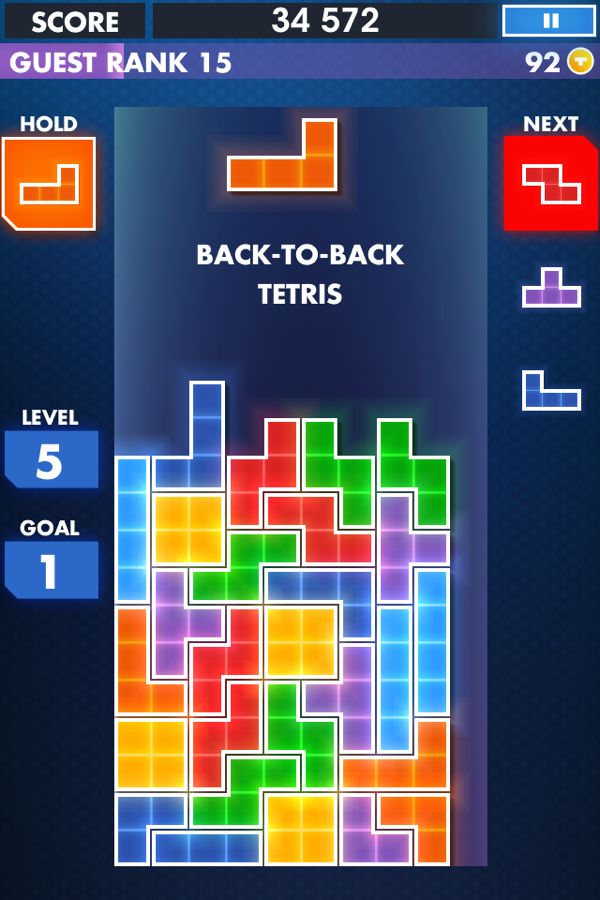 The game is simple and remains largely unchanged from the original except that now it behaves much faster on the iPhone. When you play this version of Tetris, it will feel like this game was made for touch controls (once you get used to them).
Visually, the game is gorgeous and well thought out. Tetris made it on this list because we love the classics and we think this is how they should be reborn.
I will admit that Tetris my go-to app when I'm bored. Some people start texting friends when they're all alone. I play Tetris.
Async Corp.
$.99
We're big fans of puzzle games at Design Instruct. They're great for quick gaming sessions and you can play at your own pace.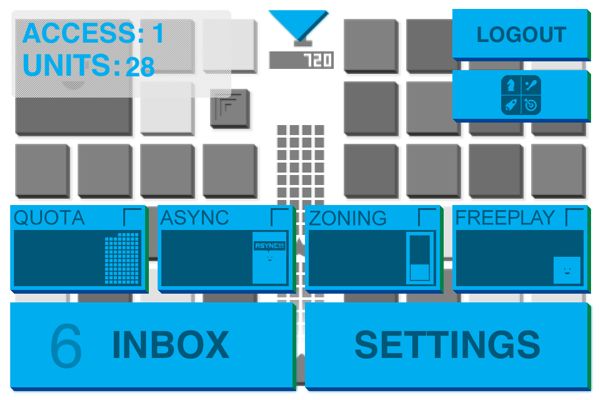 Async Corporation is a really cute looking puzzle game that belies its true depth. Its cute graphics and seemingly simple gameplay might lead you to believe that it is just another puzzle game. However, just playing for a few minutes, you'll discover that there's more to this game than meets the eye. Quickly, you'll realize that it is a game that requires different layers of strategy and quick thinking and has the makings to be a classic.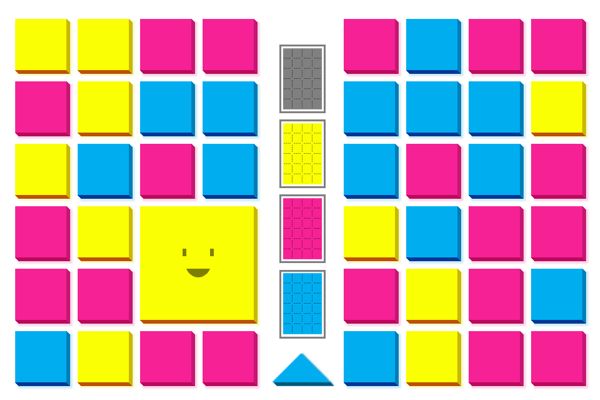 Pizza Vs. Skeletons Free
Free
First there was Plants vs. Zombies. Then came the second-rate clones and copies.
Now there's Pizza vs. Skeletons. The name suggests that it might be another tower defence game with an out-of-this-world premise. However, instead of hurling green peas at Zombies, you are a gigantic pizza that rolls and jumps around levels, crushing animated skeletons. We didn't say it made any sense.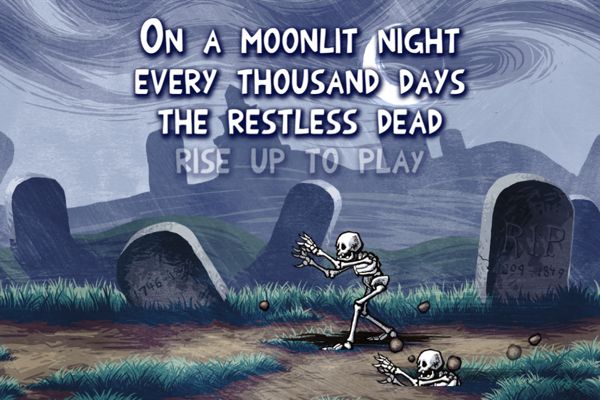 However, the artwork is great and it's good for at least a few hours of fun! There is also a paid version with 100 Levels.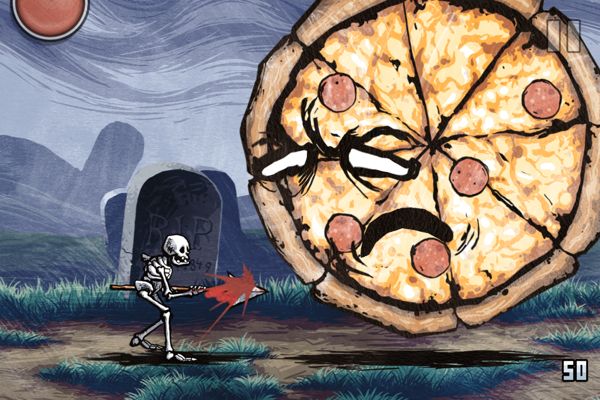 $2.99
Canabalt is a game that came out a few years ago but it's still one of the most enjoyable games in the App Store and still one of the most visually interesting games out there.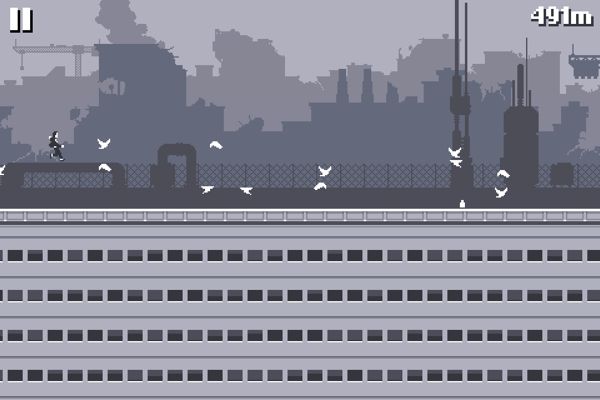 The design is great and fits well with the premise of the game. All you do is run. This sounds simple enough, until you realize that there are obstacles to jump over, windows to crash through, buildings crumbling beneath your feet, and falling debris to dodge.
$.99
This is one of our favorite games in the app store. The visual design is amazing. The gameplay is simple and easy to pick up (putting the game down is another matter entirely).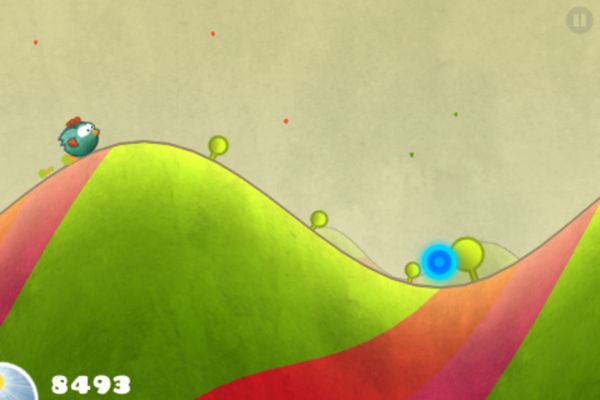 As you can see, the artwork is a sight to behold and the soundtrack complements its design perfectly as well. An interesting thing about Tiny Wings is that the scenery changes with every passing day so the game may look different on a Tuesday than it did on a Saturday. Really clever design.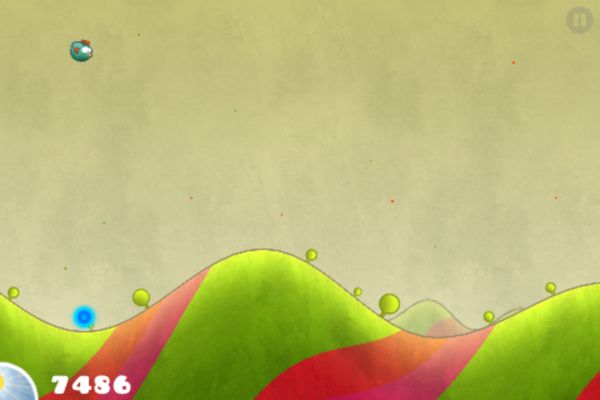 Infinity Blade II
$6.99
Infinity Blade came out a couple of years ago and was undoubtedly a tasty visual treat for the iPhone. Infinity blade II is even better. However, while it is indeed a beautifully designed and executed game, its beauty does come at a higher price than what we're used to paying.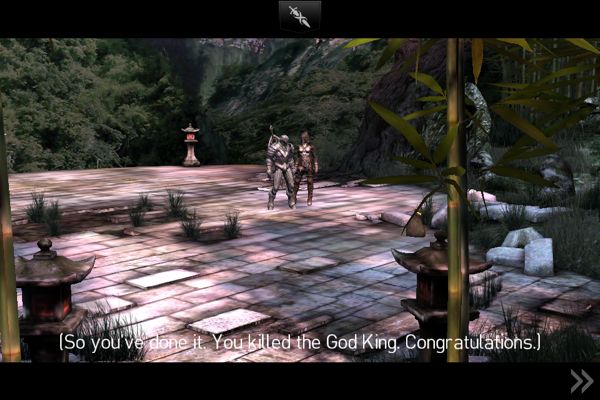 Rest assured that the game is actually quite good and is worth playing.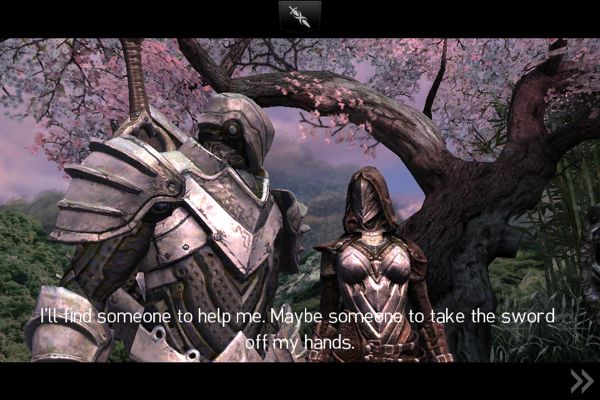 Catball Eats it All
$1.99
Catball is a quirky little game about a cat that is shaped like a ball and he rolls and jumps around levels which are shaped like different "masks," eating random items strewn all over the place. Yes it's silly.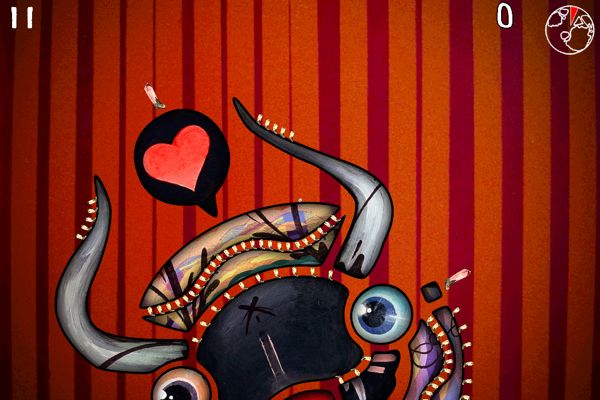 However, it is also quite beautifully designed with great artwork and a touch of the surreal.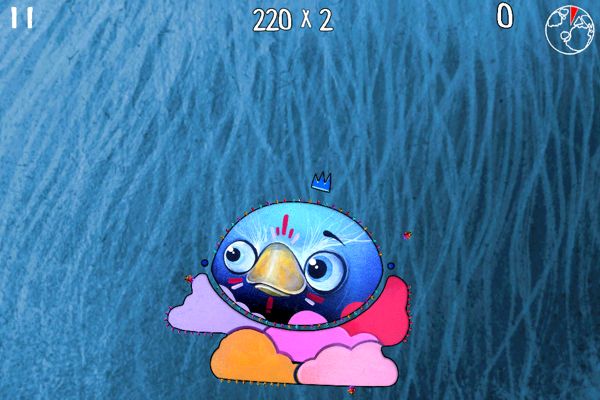 Dead Trigger
Free
Dead Trigger, from what I understand is a fairly new game. It's really well made and well designed and best of all, it's now free.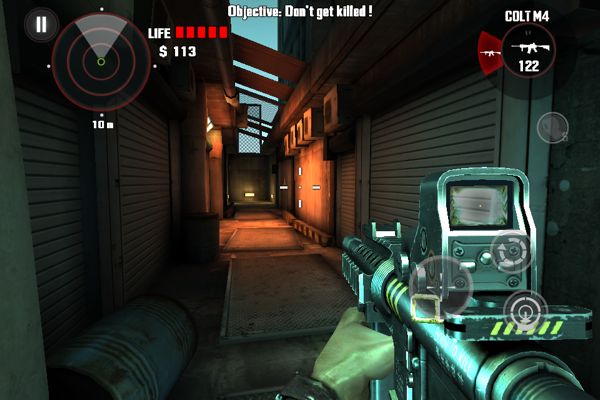 You can see by the screenshots I took, that it really is quite detailed and gorgeous.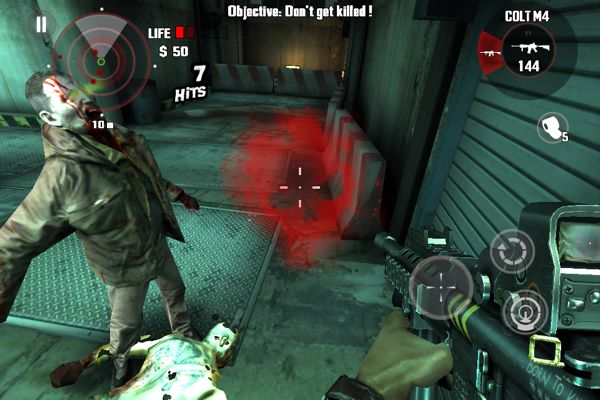 Monster Life
Free
Sim games are a dime a dozen. There are simulation games for farms, plants, horses, theme parks, apartment buildings, and basically anything under the sun. However, very few of them are as beautiful as Monster Life.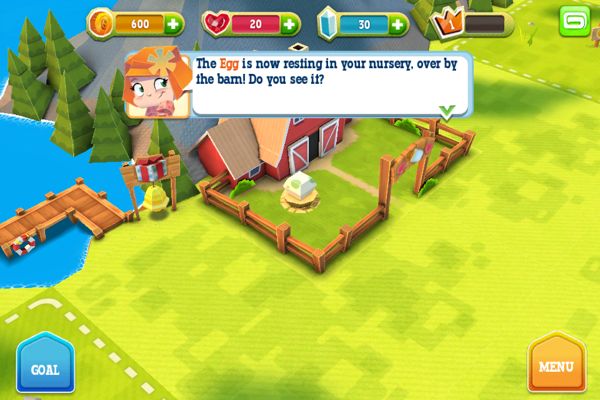 The colors are rich and the art style is endearing with its boxy yet smooth polygons.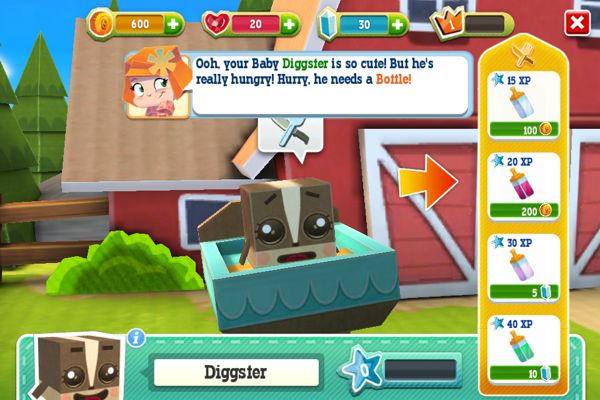 $2.99
We'll admit that one of the reasons we bought this app was because of how cool it looked in the screenshots.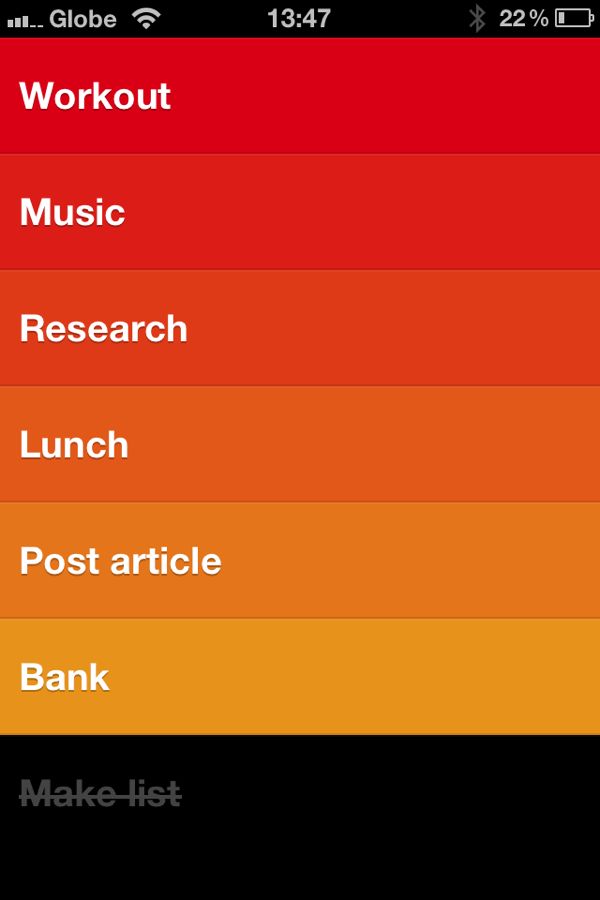 Basically, Clear is a list app. You create lists, i.e. to-do lists, grocery lists, black lists?, etc. However, its novelty is found in its interface and how you manipulate and create lists. It really is quite gorgeous and easy to use making it a no-brainer purchase if you're looking for a list app that really can be useful.
We use it as a checklist for our expansion plans at the office. (see pic below)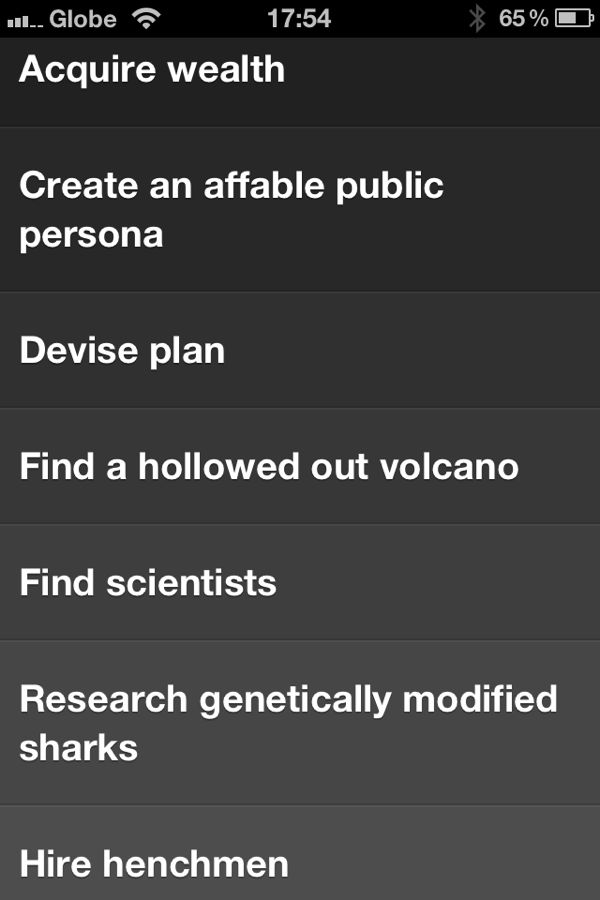 Free
Awesome Note Lite is an app that helps you get organized. The interface is simple and yet quite robust with many features and capabilities. The Lite version is free and for our purposes, has served us quite well. However, buying the full version does have some advantages and we're sure is well worth the asking price.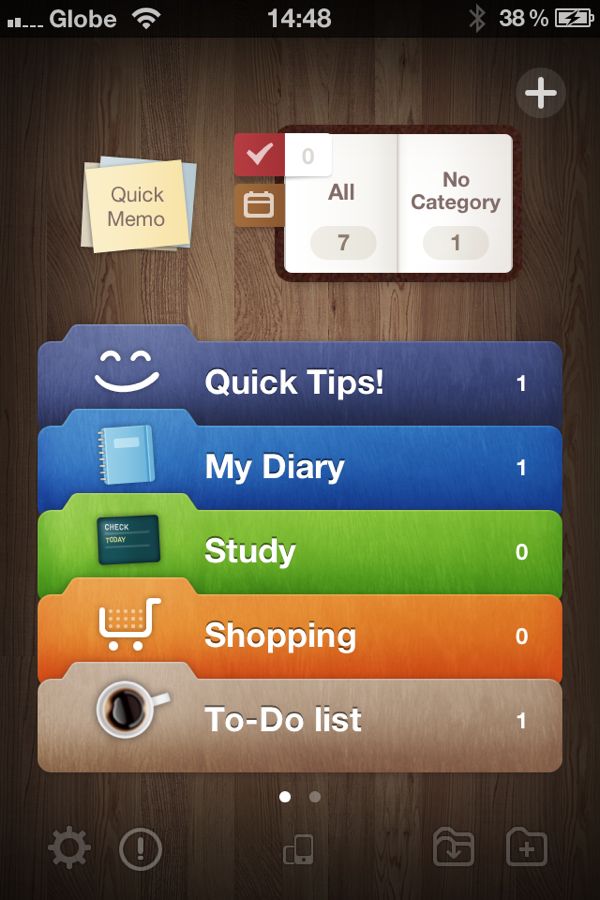 The app is also very well designed and enjoyable to use.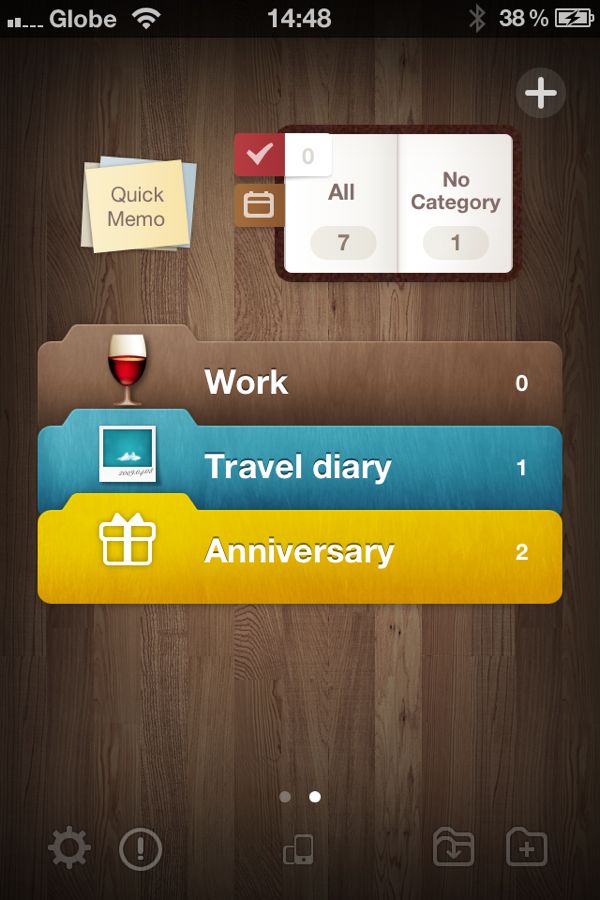 Path
Free
Social networking apps are a hard sell for some folks. After all, Facebook and Twitter seem to have most social networking needs covered and the prospect of having to join another social network is sometimes a hard pill to swallow.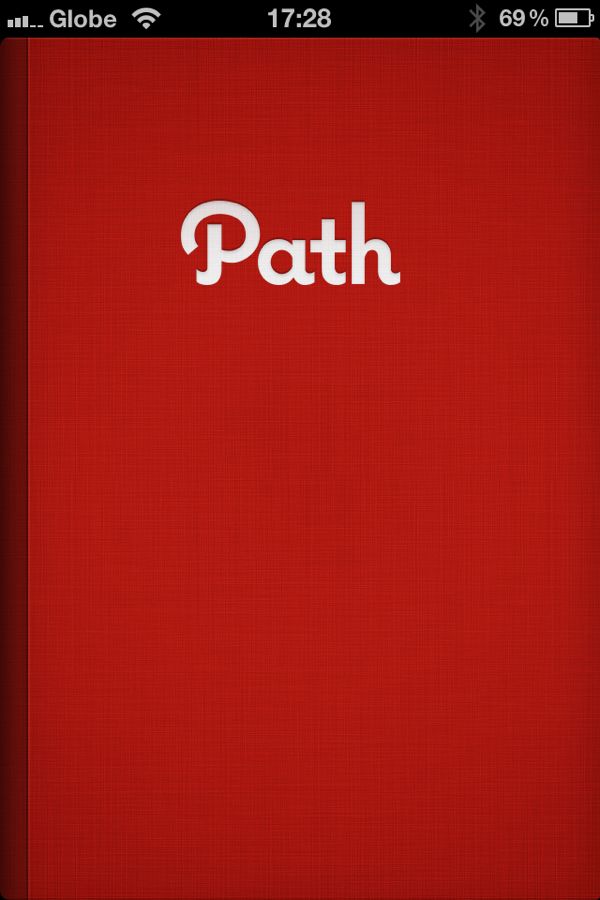 However, Path might just be what we all need. It is a social networking app designed specifically for you to share only with your close friends and family, away from the intensely public platforms of twitter and facebook. It exists on your mobile device which means your network goes with you wherever you go.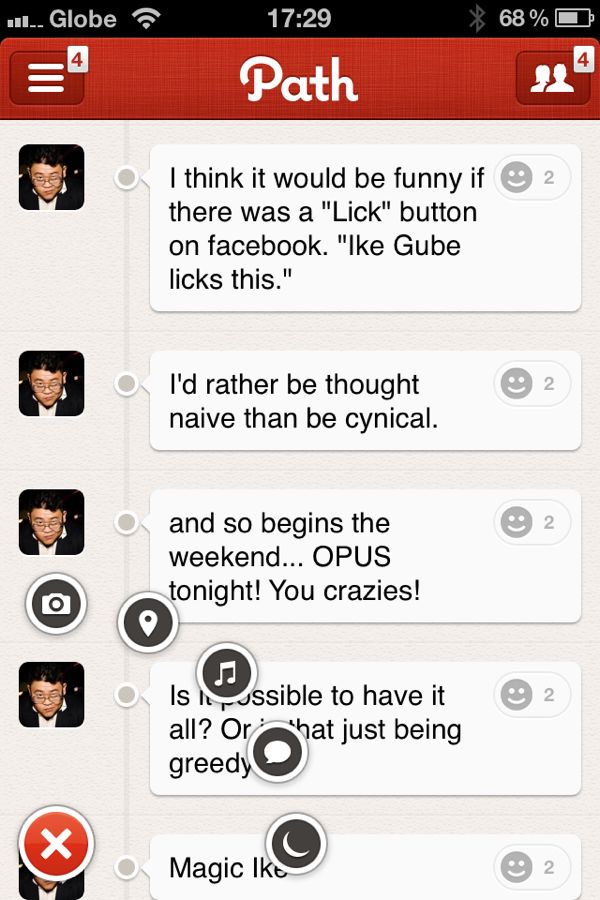 The App is beautifully designed as you can see from the screenshots.
Free
According to the Flipboard website, flipboard is a "social magazine." After fiddling around with this app and sinking into a never-ending abyss of articles for a couple of hours, we are ready to say that this is indeed quite a download worthy app.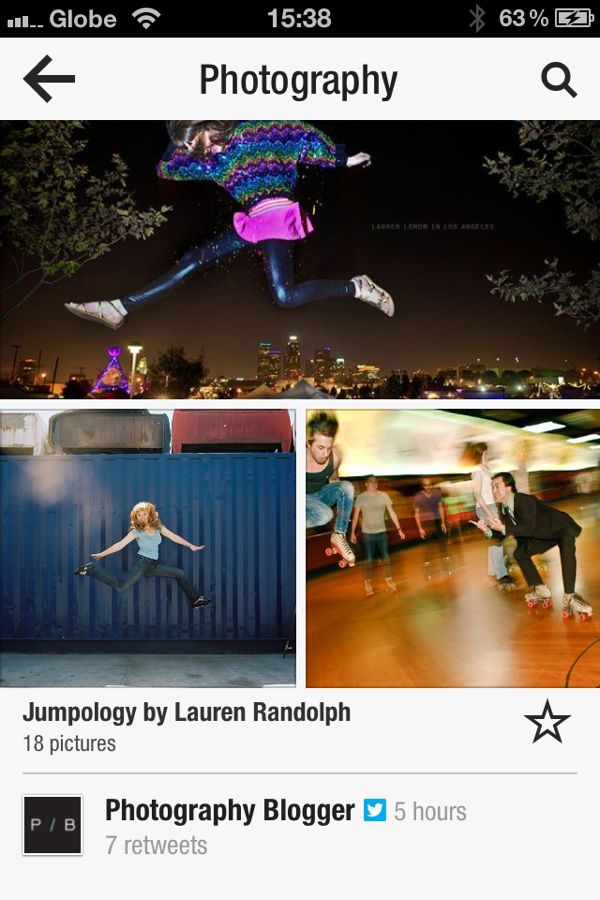 The layout and interface is gorgeous and easy to use and has a strong social networking component for those of you who just love to share.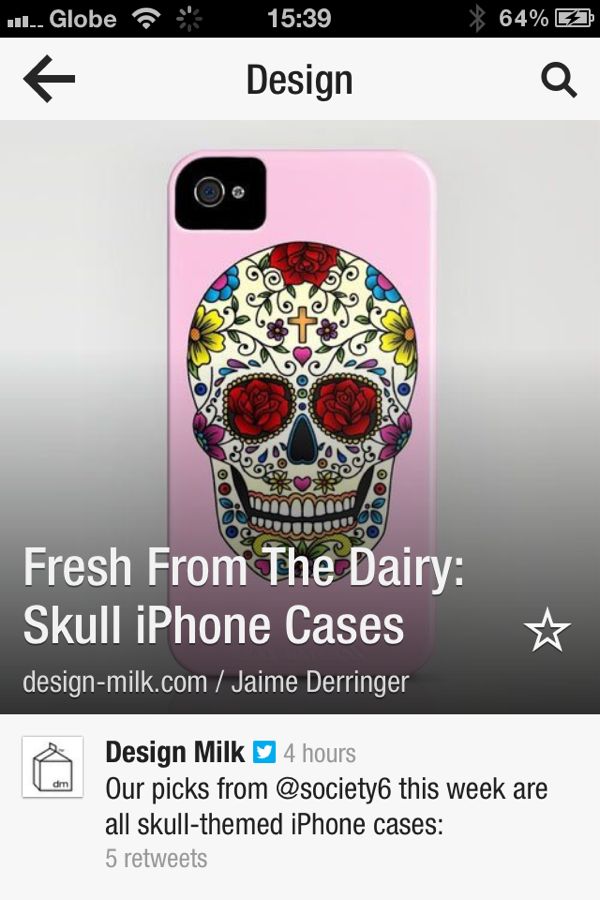 Pulse
Free
This app brings together all of your favorite blogs and newspapers and magazines all in one place. It allows you to add many different sources.
The design is great and easy to navigate.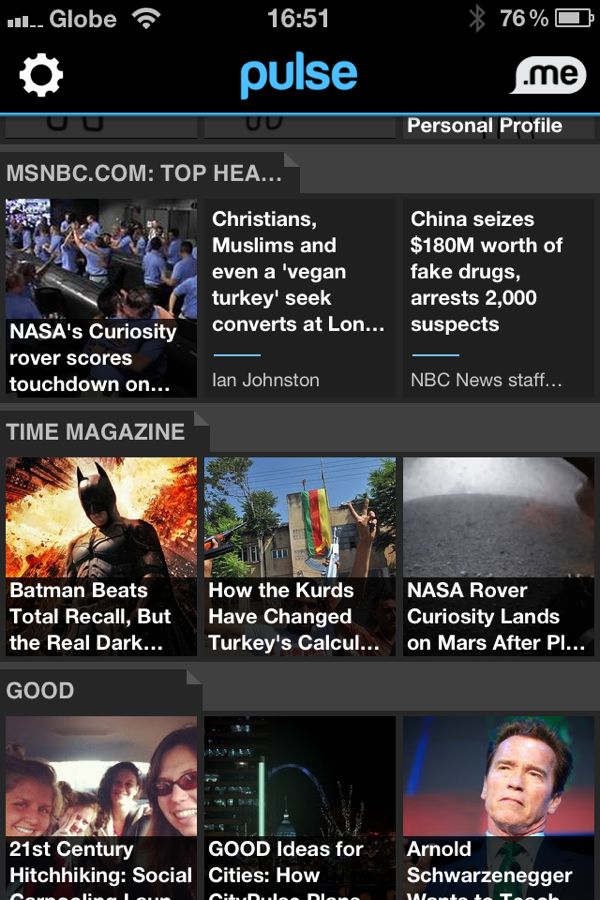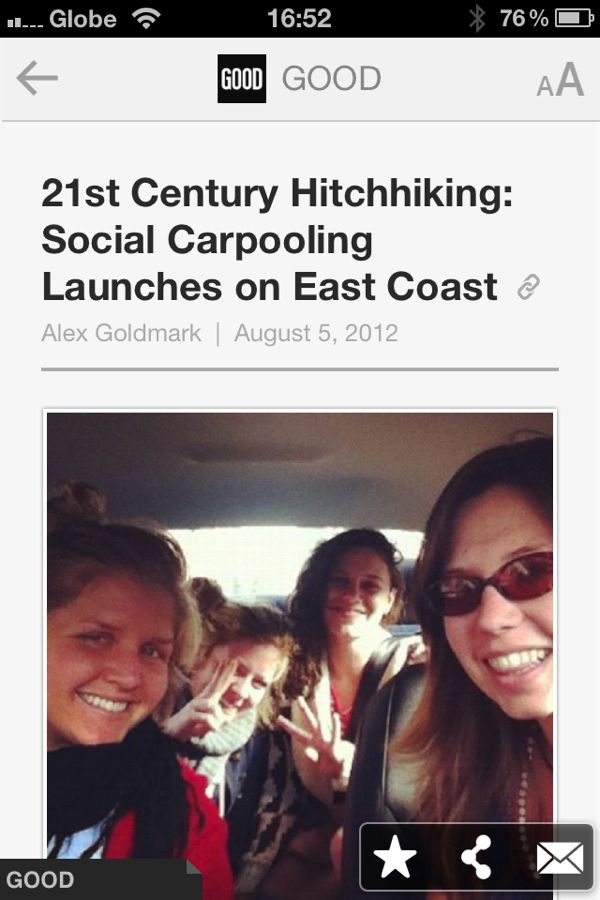 Recollect
Free
Recollect is a music discovery and recommendation app that works with your Twitter account.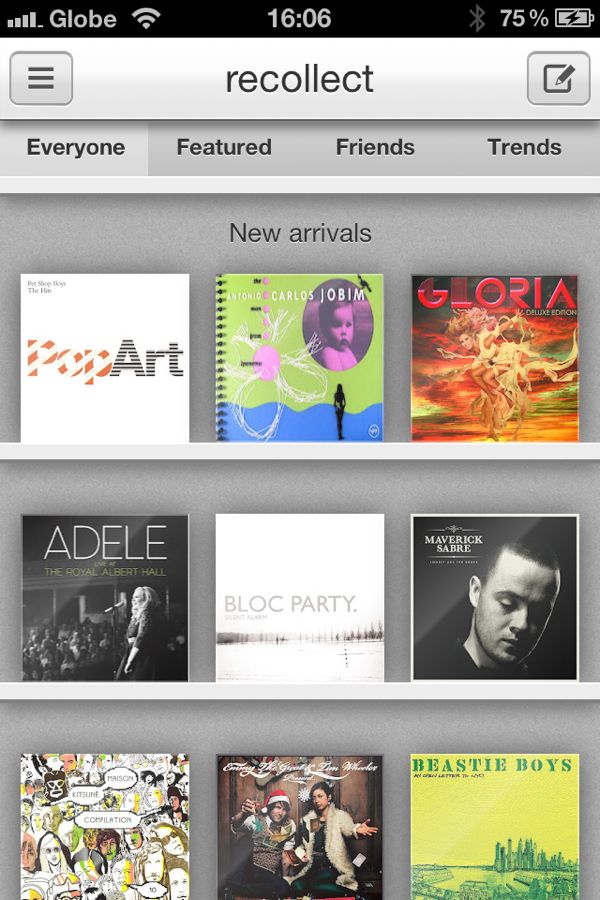 You can see from the screen shots that Recollect is also a very nice looking app. While a lot of us now listen to digitally distributed music, making our music collections more convenient and easily searchable, it comes at the price of losing a lot of the experiences associated with finding new music such as going into a record shop, manually flipping through rows and stacks of cd's and vinyl records, talking to the shop employees and other patrons about the music they like. Recollect might just be able to emulate that experience through social media networks.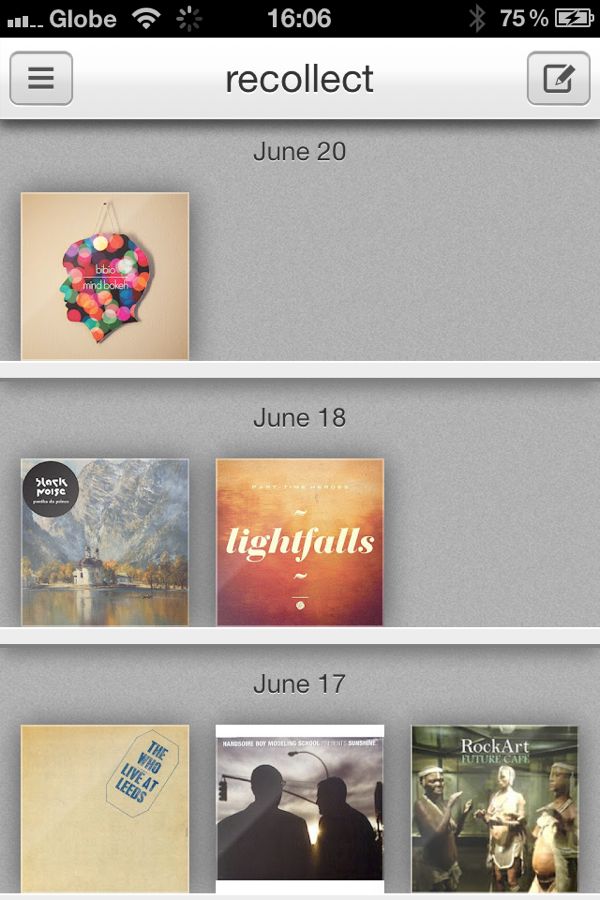 We're certain there are more great apps out there that we haven't seen so please share your most beautiful apps in the comments section or on Twitter @Designinstruct