Adobe Illustrator is the industry-standard when it comes to scalable vector artwork. As a designer, Illustrator is the right tool for graphics that need to be scaled. A prime example are logos which often need to be adapted for small mediums such as business cards, larger mediums like billboard signs, and converted to grayscale or black and white for mediums such as newspapers.
In this collection, you'll find 20 excellent websites and blogs that provide high-quality tutorials and information on vector illustration and Adobe Illustrator.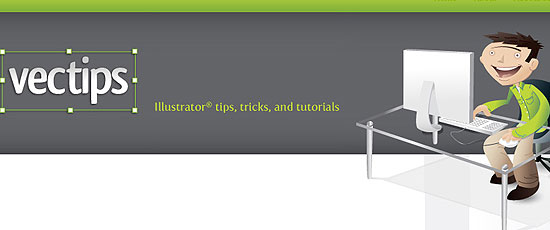 Vectips is a blog about Adobe Illustrator tips, tricks, and tutorials. It's run by Ryan Putnam, a talented illustrator/designer, and an exclusive artist at iStockphoto. You can also find interviews of professional designers and excellent monthly roundups of Illustrator resources on Vectips.
Tutorial examples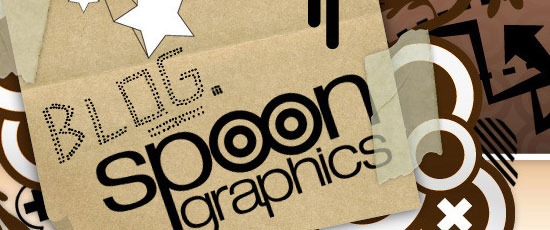 Blog.SpoonGraphics is the personal weblog of talented Graphic/Web Designer, Chris Spooner. He writes about design-related topics, and his tutorials are renowned as useful and top-notch. Check out the Tutorial section to quickly find Illustrator-related tutorials.
Tutorial examples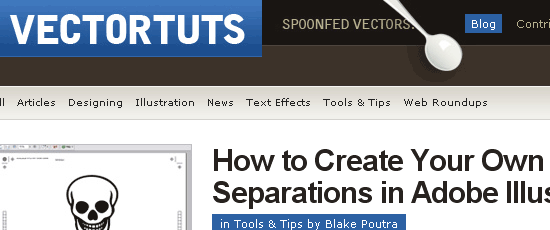 VECTORTUTS is a blog and tutorial website on Illustrator and vector illustration. It's one of the more recent additions to "TUTS" network which include NETTUTS, PSDTUTS, and AUDIOTUTS. You'll find high-quality, detailed tutorials on vector illustration as well as excellent roundups.
Tutorial examples
4. Veerle's blog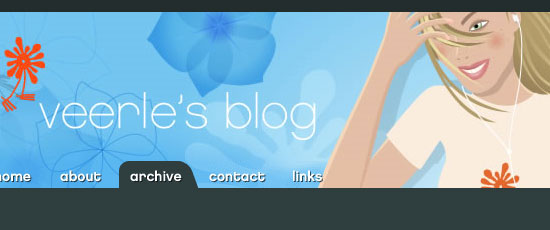 Veerle's blog, written by Veerle Pieters, a reknowned Belgian graphic/web designer, posts top-notch tutorials on Illustrator. Check out her Tutorials category archive and Photoshop-Illustrator category archive to quickly find Adobe Illustrator-related posts.
Tutorial examples
Creating simple Art Brushes in Illustrator
Command shape in Illustrator
Recolor artwork using Illustrator's LiveColor
5. GoMediaZine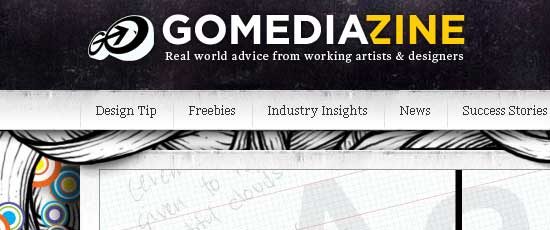 GoMediaZine is a website by art and graphic design professionals. They have a growing section of top-notch Adobe Illustator tutorials. Besides quality Illustrator tutorials, they also have a Freebie section where you can obtain free vector artwork.
Tutorial examples
A Pseudo-Sugar Skull: From Start to Finish.
From Sketch to Vector Illustration
Intricate Patterns in Illustrator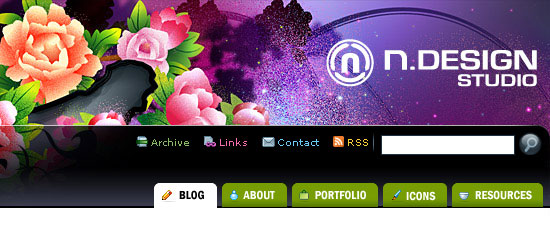 N.Design Studio is freelance illustrator/web designer's Nick La's design blog and portfolio. One of the most popular sections of N.Design studio is Illustrator Tutorials section that hosts high-quality, detailed Adobe Illustrator tutorials.
Tutorial examples
Illustrator CS2 Splash
Drawing Face
7. Vectordiary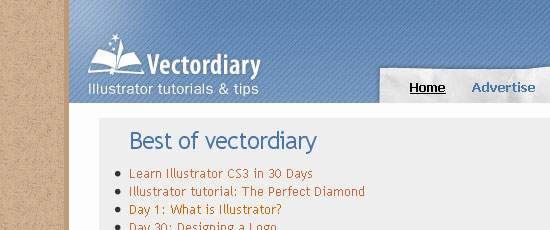 Vectordiary is Tony Soh's blog on vector Illustration. You can find wonderful tips, tricks, and tutorials pertaining to vector illustration. Check out the Illustrator category to go directly to Illustrator-specific blog posts.
Tutorial examples
Learn Illustrator CS3 in 30 Days
Illustrator tutorial: The Perfect Diamond
Illustrator Tutorial: Wire Fence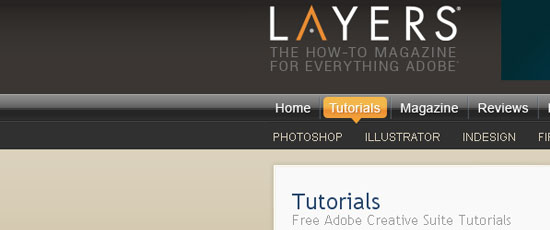 Layers Magazine is a magazine dedicated to Adobe products (such as Illustrator, Photoshop, and Dreamweaver). The Adobe Illustrator Tutorials section has plenty of online tutorials to help you learn more about Illustrator.
Tutorial examples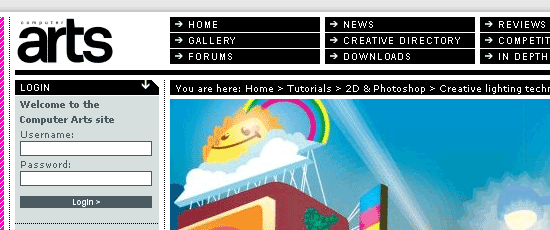 The Computer Arts Tutorials section of the highly-popular Computer Arts magazine has plenty of first-class arts and graphic design tutorials. The section has over 500 professionally-written tutorials, many of them involving Adobe Illustrator.
Tutorial examples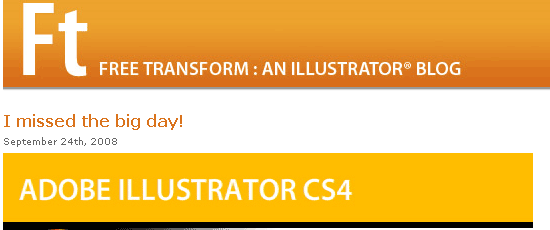 FreeTransform (referring to Illustrator's Free Transform tool) is a blog by Illustrator and tutorial writer Cheryl Graham that covers Adobe Illustrator Topics. Check out the Tutorials and Quick Tips section for handy lessons on Illustrator.
Tutorial Examples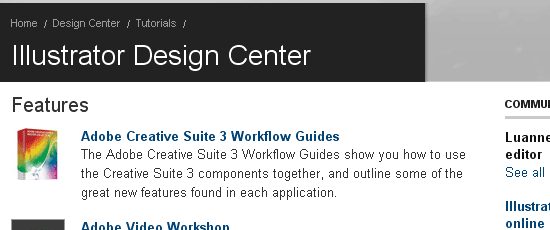 Adobe's Illustrator Design Center is the company's section dedicated to Adobe Illustrator. You'll find a variety of information, guides, and tutorials straight from the creators of Illustrator and from first-rate professional illustration and design artists.
Tutorial examples
12. Kevin Hulsey Illustration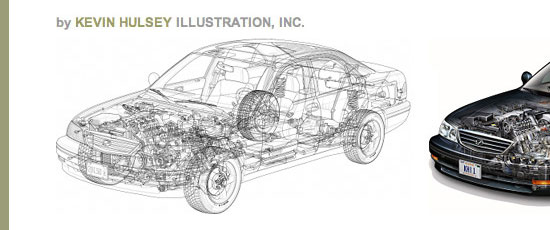 Kevin Hulsey's tutorial site is dedicated to sharing useful computer graphics tutorials and resources. The Adobe Illustrator tutorials are split into three categories: Basic, Advanced, and Tool tips and tricks.
Tutorial examples
Drawing Gears in Adobe Illustrator
Cutaway Car Illustration
Hex-Head Bolts and Fasteners in Adobe Illustrator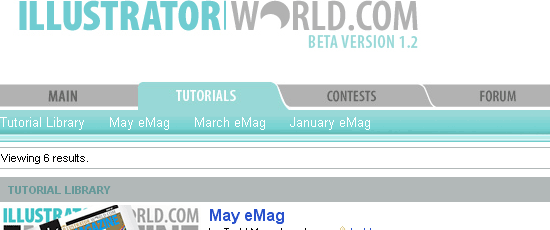 IllustratorWorld is a leading website for vector art and vector illustration software. It has a large community, so if you want to talk to illustrators and designers, check out the IllustratorWorld forums.
Tutorial examples
BittBox is a blog by talented designer Jay Hilgert. Jay Hilgert provides tons of freebie design resources and writes quality vector illustration tutorials and helpful Illustrator workflow tips.
Tutorial examples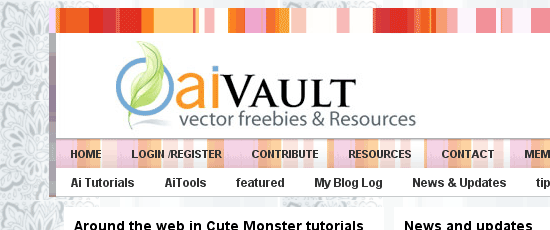 AiVault (Ai is the Adobe Illustrator file extension) is a website dedicated to sharing resources, tips, tricks, and tutorials on Adobe Illustrator and vectors. For those seeking Adobe Illustrator tutorials, check out the Ai Tutorials section.
Tutorial examples
Know Thy Workspace
Create a Cool Air Balloon Wallpaper
16. IllustrationClass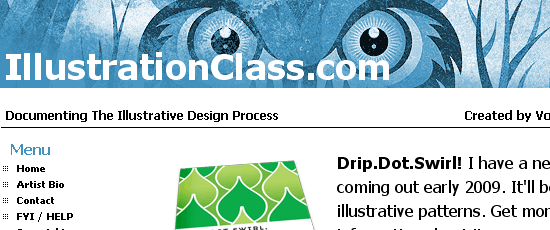 IllustrationClass is a website about illustration. The tutorial section has over 60 brilliant tutorials that you can download (they come with the source file and the tutorial).
Tutorial examples
Symmetrical Illustration: Thug Bunny!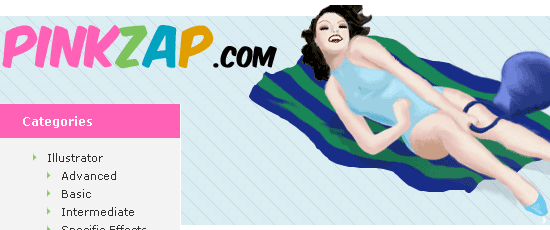 PinkZAP is dedicated to providing free Illustrator and Photoshop tutorials (as well as other design-related tutorials). Check out the Illustrator category to find articles speficially related to Adobe Illustrator.
Tutorial examples
Drawing a character's face in Illustrator
18. CreativePro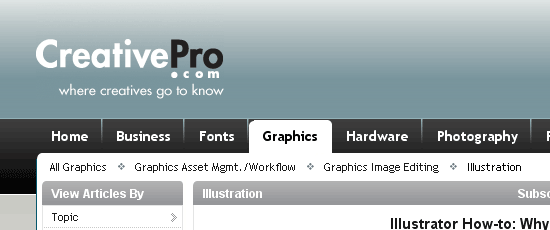 CreativePro is a website for professional creatives. The CreativePro Illustration section provides many helpful tips and tutorials on Adobe Illustrator, as well as relevant news and reviews on the topic of Illustration. Check out the How-to's section to go directly to the tutorials.
Tutorial examples
Round Corners Quickly in Illustrator
19. Illustrator Tutorials at Designer Today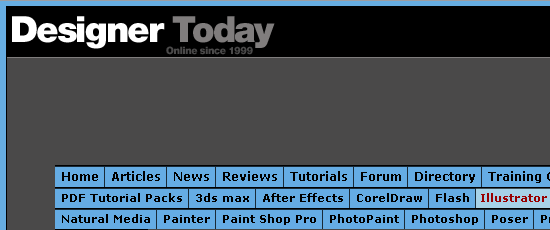 Designer Today is a graphic design magazine and tutorial resource for designers. The Illustrator Tutorials section has plenty of useful and top-notch tutorials.
Tutorial examples
Cityscape – Illustrator CS3 Tutorial
3D Logo – Illustrator CS3 Tutorial
Abstract Background Path – Illustrator CS3 Tutorial
20. AiBURN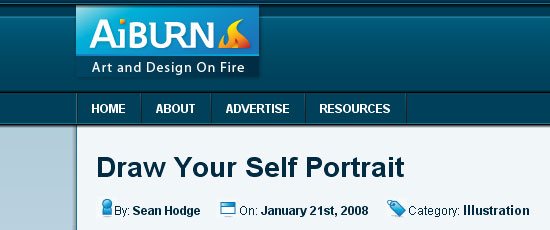 AiBURN is a website dedicated to discussing current art and design trends. The site is run by Sean Hodge, editor of PSDTUTS. AiBurn also has excellent web roundups that contain top-notch resources from around the web.
Tutorial examples
Building a Website Wireframe in Illustrator
Draw Your Self Portrait
Design a Business Report Cover
Related Articles
How is your website's SEO?
Use our free tool to get your score calculated in under 60 seconds.
Get posts by email
Join 200,000 marketing managers and subscribe to Revenue Weekly!
"*" indicates required fields
WebFX Careers
Join our mission to provide industry-leading digital marketing services to businesses around the globe - all while building your personal knowledge and growing as an individual.